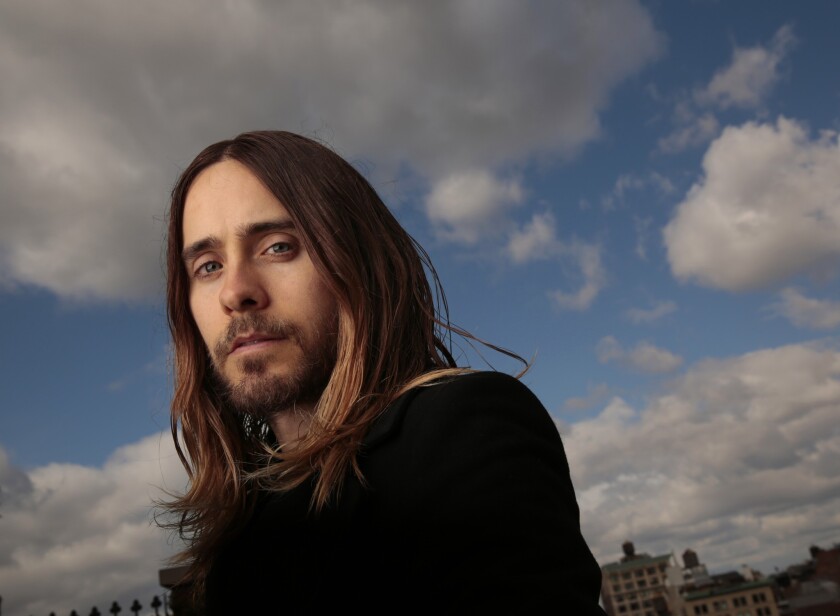 Jared Leto won the Academy Award for supporting actor Sunday for his portrayal of Rayon, a big-hearted transsexual combating AIDS, in the film "Dallas Buyers Club."
Leto's first Oscar win wraps up his awards circle sweep; he has received a bevy of supporting actor honors, including the Golden Globe, SAG award, L.A. Film Critics Assn. and New York Film Critics Circle. If fellow cast member Matthew McConaughey wins the leading actor trophy, he and Leto would be the fourth duo from the same film to have won both categories.
With "Dallas Buyers Club," Leto resumes his acting career after taking a six-year hiatus to tour with his rock band, 30 Seconds to Mars. "Sometimes I think taking almost six years off was one of the best things I've ever done in my entire life," Leto told the Los Angeles Times in November. "It made me a better person; it made me a better actor. I couldn't have played this role without that distance."
PHOTOS: Oscars 2014 Top nominees and winners | Red carpet arrivals | Quotes from the stars
Leto's last feature role was in "Chapter 27," where he gained 67 pounds to portray the man who killed John Lennon.
Leto bested Michael Fassbender as a monstrously cruel plantation owner in "12 Years a Slave," Barkhad Abdi as a fierce and unfaltering Somali pirate leader in "Captain Phillips," Jonah Hill as a debaucherous swindler in "The Wolf of Wall Street" and Bradley Cooper as an impulsive, curly-haired undercover agent "American Hustle."
ALSO:
OSCARS 2014: The complete list of winners and nominees
OSCARS 2014: Academy Awards through the years
---