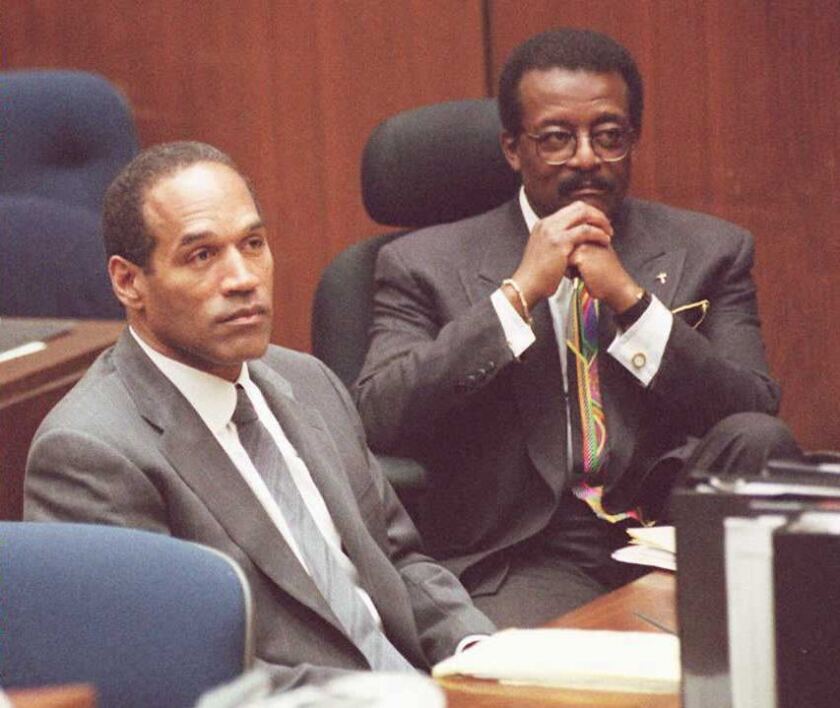 In contrast to its discovery-minded competition slate, the Sundance Film Festival premieres section is where the fest showcases prominent filmmakers and topics. Judging by a newly announced slate, this year's gathering will make good on that mission.
On Monday afternoon, Sundance announced a host of narrative world premieres, including new movies directed by the actor John Krasinski, the indie stalwart Kelly Reichardt and "Amy" director Asif Kapadia. It also disclosed its plans for a number of high-profile documentaries, including a movie about Norman Lear and, significantly, an epic O.J. Simpson project.
Among the narrative films set to premiere when the festival kicks off Jan. 21 are Kapadia's "Ali & Nino," a tragic love story set in the oil-rich country of Azerbaijan at the dawn of World War I; Krasinski's "The Hollars," about an artist who returns home to a dysfunctional environment (Krasinski, who previously directed the Sundance debut "Brief Interviews With Hideous Men," also stars); and Reichardt's "Certain Women," a tale of three women in small-town America that boasts a starry ensemble of Kristen Stewart, Laura Dern and frequent Reichardt cast member Michelle Williams.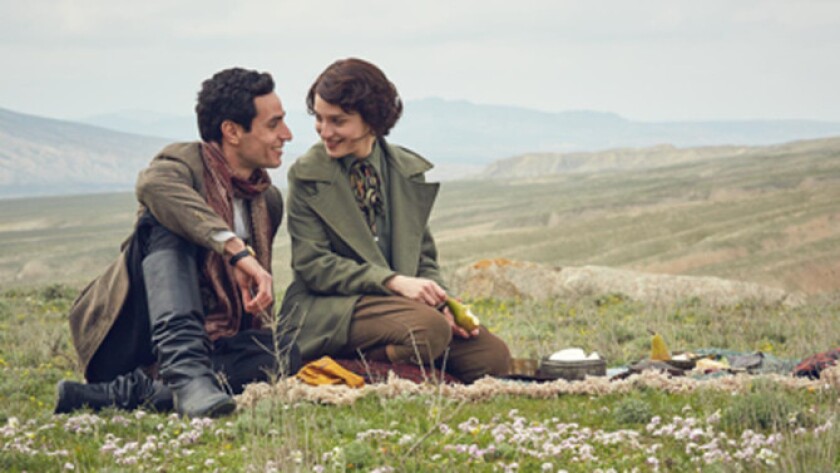 The section will also include the directorial debut of the former film executive and longtime Ang Lee collaborator James Schamus, whose "Indignation" is an adaptation of Philip Roth's period-midcentury novel set on a college campus, and Ira Sachs' "Little Men," an inter-cultural coming-of-age story from the director of "Love Is Strange."
SIGN UP for the free Indie Focus movies newsletter >>
And the fest favorite Taika Waititi makes his return to Sundance with "Wilderpeople," about a boy and his uncle on the run in the New Zealand outback.
"What's cool is that premieres, which are mainly for established directors, are almost all that this year," said Sundance's director of programming Trevor Groth in an interview. "I take it as a very healthy sign that they continue to work in this [indie film] arena."
The documentary premieres, meanwhile, will be led by a group of personality-driven docs.
Among them are movies about entertainment figures: Spike Lee focuses on the white-gloved one in "Michael Jackson's Journey from Motown to Off the Wall," about the early Jackson album; Heidi Ewing and Rachel Grady look at the comedy pioneer Norman Lear in "Norman Lear: Just Another Version of You"; and "Boyhood" director Richard Linklater is studied in "Richard Linklater— Dream is Destiny," in which Louis Black and Karen Bernstein examine Linklater's seminal influence via the 1990's indie movement in Austin.
Other artists and public figures are also included. Veteran Sundance helmers Fenton Bailey and Randy Barbato bring "Mapplethorpe: Look at the Pictures," an examination of the late trailblazing artist; Liz Garbus takes on the family lives of Gloria Vanderbilt and Anderson Cooper in "Nothing Left Unsaid"; and Bob Hercules and Rita Coburn Whack's "Maya Angelou and Still I Rise" takes a look at the writer and activist.
In the uncategorizable department, Werner Herzog will unveil his new movie, titled "Lo and Behold." Its log line is as short as it is enigmatic. "Does the Internet dream of itself? Explore the horizons of the connected world."
But the most ambitious debut of a nonfiction work comes from ESPN, which will screen all 7.5 hours of its heretofore secretive project on O.J. Simpson. Directed by Ezra Edelman (who made a very well-regarded film on the vintage Big East a couple years back and also had a producing role on past Sundance hit "Cutie and The Boxer), "OJ: Made in America" attempts to go deeper and fresher on the controversial and well-covered figure.
The miniseries, under the sport network's 30 for 30 banner, traces Simpson personally and during his murder trial, setting its story against the backdrop of Los Angeles while exploring race and celebrity in the process.
"'OJ: Made in America' is the first 30 for 30 miniseries event and represents the most ambitious project ever from ESPN Films," said Connor Schell, the senior vice president of ESPN Films and Original Content. "The quality and intelligence of the storytelling that Ezra achieves over these 7+ hours is stunning for a documentary of this scope."
The festival's log line describes it in part as, "This is the story of O.J. Simpson, one of the most polarizing people of the twentieth century, and the city in which he lived for much of his life, Los Angeles. " It is likely to evoke comparisons to "The Jinx," another long-form TV look at the subject of a murder investigation that premiered at Sundance.
The festival will screen the entire epic project in one day in two parts, with a Q&A to follow. ESPN aims to air it later in 2016, likely in two-hour chunks over multiple days; since it wants to build momentum between episodes, it must find a bloc free of the network's abundant live-sports programming. (The miniseries will occupy about ten hours of airtime once commercials are included.)
The Sundance screening s in keeping with it and others festivals' attempt to showcase more TV content, though it's very rare for an entire series to screen at a festival, with its packed schedule and in-demand slots. Sundance director John Cooper said in an interview that programmers were sufficiently moved by the O.J. story to devote a full day to it. "It was one of those 'we all just know it when we see it' type of things," he said. (Incidentally, O.J. is in the air--in February FX will premiere "The People V. OJ Simpson" a dramatization starring Cuba Gooding Jr. and based on Jeffrey Toobin's book about the trial.)
The Simpson screening at Sundance is part of a beefed-up section known as Special Events that will play host to a lot of television content.
Among the other shows to debut, all with sample episodes, are Hulu's "11.22.63," a Kevin Macdonald-directed and J.J. Abrams- and Stephen King-produced counter-factual series about a world in which JFK wasn't killed; Amazon's "The New Yorker Presents," in which executive producers Alex Gibney and Kahane Cooperman bring the magazine's content to the screen; CNN's "United Shades of America," which has Kamau Bell looking at race in America; and Starz's "The Girlfriend Experience."
That last one marks a Sundance return of sorts: The indie fave Lodge Kerrigan serves as a director and Steven Soderbergh as an executive producer in adapting the latter's escort-centric movie, which premiered at Sundance in 2009. Riley Keough picks up the mantle from the film's Sasha Grey, in what is billed as a new trajectory for the main character.
ALSO:
Sundance announces its 2016 lineup, offering an array of timely films
In Requiem for the Big East, the wrong kind of March Madness
---