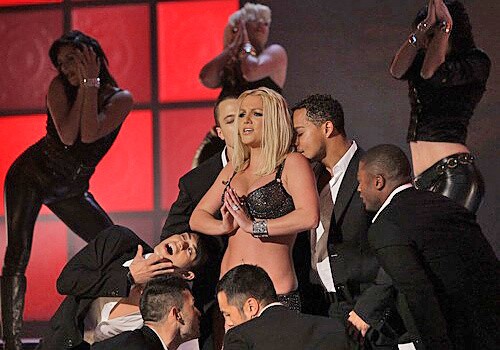 11 Images
Comebacks: Hits and misses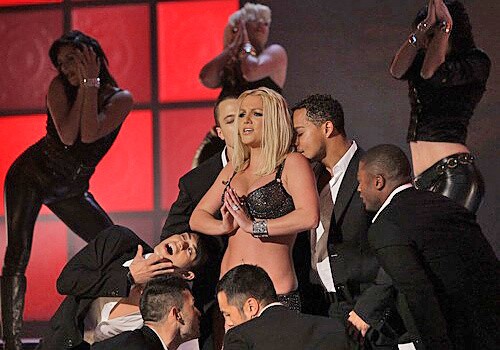 By Deborah Netburn and Patrick Day, Los Angeles Times Staff Writers
America loves a good comeback story. We like our celebrities slightly damaged. It makes them more interesting. More human. More like us.
We'll never forget Mariah Carey's deranged striptease on "TRL," but we will embrace her new album as long as it has some good jams.
Judy Garland may have screwed up a couple of films because of an addiction to pills, but if she wants to do an amazing performance at Carnegie Hall we'll buy that record for decades after it was recorded.
But that doesn't mean we won't revel in a bad comeback story. If Britney Spears can't get it together to
effectively lip-sync her song on national television,
then we will rehash it over and over and over again for weeks to come.
A comeback is a treat no matter which way it goes.
(Kevork Djansezian / AP)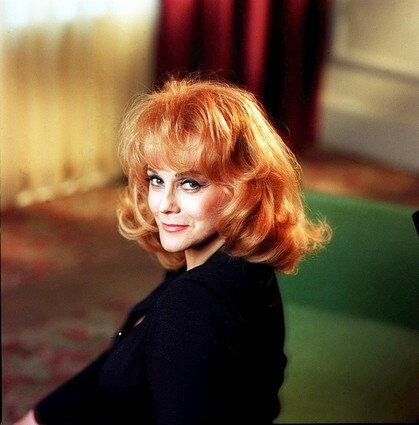 Ann-Margret
The peak:
Beautiful and sultry, Ann-Margret found success as a singer and actress in the 1960s. She starred with Elvis Presley in "Viva Las Vegas."
The crisis:
In 1972, Ann-Margret fell from a 22-foot platform while performing live at the Sahara Hotel in Lake Tahoe. She fell into a coma and her face was fractured in so many places that it needed to be completely rebuilt. Family and friends were concerned she might never perform again.
The comeback:
Ann-Margaret was back on stage in Las Vegas within 10 weeks of her accident, earning her the nickname "Slugger." She went on to get two Academy Award nominations in the following years.
(Chris Cone / Chicago Tribune)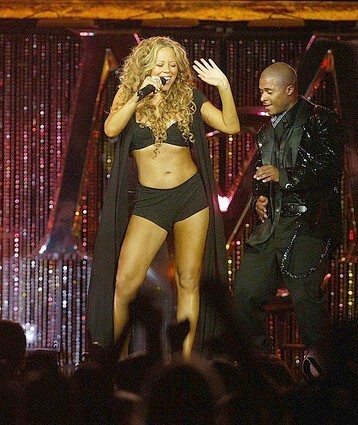 Mariah Carey
The peak:
Throughout the 1990s, Mariah Carey proved to be one of the top-selling female recording artists of all times. Her first five singles went to No. 1 on the charts and she was one of the world's most popular recording artists.
The crisis:
A very public emotional breakdown in 2001 on MTV's "TRL," where she handed out popsicles to the audience and started to do a striptease on air. She checked into a hospital soon after the performance.
The comeback:
With 2005's "The Emancipation of Mimi," Carey showed the world that she may have been crazy, but she still had the golden touch. It was the best-selling album of the year and included the hits "We Belong Together" and "Shake it Off."
(Michael Francis McElroy / For The Times)
Britney Spears
The peak:
Britney Spears' first album "…Baby One More Time" sold more than 10 million copies. She may have seemed like a flash in the pan but she put out four successful albums in five years, including "Oops!…I Did it Again" and 2003's "In the Zone," which had the Grammy-winning single, "Toxic."
The crisis:
Since marrying a friend in Vegas in 2004 and then quickly getting a divorce, Spears' public image has been in steady decline. But it wasn't until Spears shaved her head in February that her persona went from white-trash paparazzi victim to young woman with serious emotional problems.
The comeback:
She was supposed to make it back with a groundbreaking magical performance at the MTV VMAs this year, but that didn't happen. Not even close. If she disappeared from the public eye, spent a year working on an album and returns to the stage in fighting form, she might be able to come back. Maybe.
(Kevin Winter AFP / Getty Images)
Guns N' Roses
The peak:
The biggest and craziest of the late '80s rock bands hit a commercial and critical homerun with its 1991 double-album release "Use Your Illusion I and II." They sold out stadiums around the world and had the ability to make their fans wait -- sometimes for hours -- for the show to start.
The crisis:
Nirvana. The Seattle-based grunge band's album "Nevermind" in 1992 changed the course of hard rock and made lead singer Axl Rose's outsized persona seem a little silly. In reaction, Rose attempted to change the group's sound to become more industrial, a move that caused a rift with several band members who soon left.
The comeback:
There was a huge buzz in anticipation of the band's performance at the 2002 MTV VMAs. It seemed the band's long-in-the-works album "Chinese Democracy" would soon be released. But then Rose and his new bandmates took to the stage and the wind went out of their sails: An out-of-shape Rose struggled to sing after sprinting the length of the stage and the comeback fizzled.
(Timothy A. Clary / AFP)
Elvis Presley
The peak:
With a single swivel of his hips, he could make teenage girls scream and television executives blow their stacks. He helped popularize modern rock 'n' roll by combining country and R&B and brought it to the nation's post-War suburbans.
The crisis:
For nearly a decade during the 1960s, Presley gave up live performances to concentrate on his Hollywood career. During this time, he acted in and recorded soundtracks for a string of mostly forgettable star vehicles such as "Girl Happy" and "Clambake."
The comeback:
Eager to recapture his image as a rocker and vital recording artist, Presley signaled his return to live performance with a TV special on NBC in the winter of 1968. The "'68 Comeback Special" was a ratings success and recast Elvis' image as a black-leather-wearing rocker.
(UPI)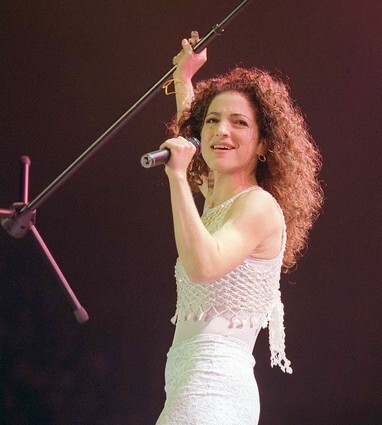 Gloria Estefan
The peak:
In 1988, Gloria Estefan, performing with the Miami Sound Machine, had a triple platinum album called "Let It Loose" with four Top 10 hits, including "Rhythm is Gonna Get You" and "1-2-3."
The crisis:
In 1990, Estefan's tour bus was struck by a tractor-trailer, breaking one of Estefan's vertebrae. She required extensive surgery and was off the road for a year.
The comeback:
The 1991 album "Into the Light" and the hit single inspired by the ordeal, "Coming Out of the Dark."
(Lori Shepler / LAT)
Judy Garland
The peak:
America's sweetheart, and one of the most beloved film actresses of the late '30s and into the '40s, with roles in "The Wizard of Oz," "Meet Me in St. Louis" and "Easter Parade." Also a successful recording artist and musical performer.
The crisis:
Garland's addiction to drugs and diet pills led to erratic and unprofessional behavior. She was fired from the Fred Astaire film "The Barklays of Broadway" and later "Annie Get Your Gun." In 1950, MGM severed her contract with the studio.
The comeback:
Four years after being dropped from MGM, Garland was nominated for an Oscar for her role in "A Star is Born." When she lost to Grace Kelly, she sunk into another depression but got back on her feet in the '60s with a successful live-performance career that included a 1961 show at Carnegie Hall that's been described as "the greatest night in show business."
(Hollywood Entertainment Museum)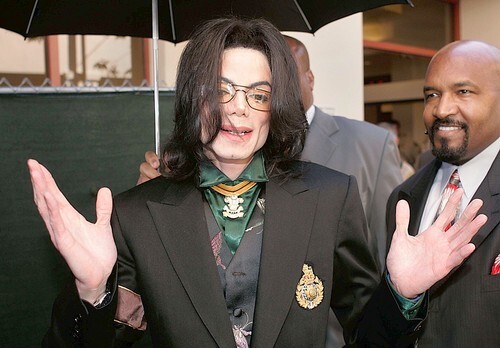 Michael Jackson
The peak:
He was the biggest pop star of the 1980s, with his 1983 album "Thriller" ranking for several years as the biggest-selling album of all time.
The crisis:
General weirdness. Starting with photos of the singer sleeping in a hyperbaric chamber that were published in tabloids in the late '80s through his trial for child molestation in 2005 (he was acquitted on all counts), Jackson has suffered from an increasingly bizarre public image and increasingly lower album sales.
The comeback:
He's been launching comeback bids for years now. His concert to celebrate the 30th anniversary of his first solo record was overshadowed by the 9/11 attacks just days later. And his comeback album "Invincible" led to a testy war of words with his label, Sony. He's currently rumored to be living in the Persian Gulf country of Bahrain and working on another comeback album.
(Carlo Allegri / Getty Images)
Jerry Lee Lewis
The peak:
One of the most exciting rockers of the 1950s, with a dazzling stage presence and manic energy, he recorded hits such as "Whole Lotta Shakin' Goin' On" and "Great Balls of Fire."
The crisis:
He married his 13-year-old cousin, Myra Gale Brown. Almost overnight he was blacklisted by DJs across the country.
The comeback:
He slowly worked his way back through the late 1960s and '70s, but his career really got a boost when a biopic was made about his life in 1989. He recorded all his old hits for the soundtrack to "Great Balls of Fire" and in the process permanently secured his performance career.
(LAT)
R. Kelly
The peak:
R. Kelly is the genius behind No. 1 hits like "I Believe I Can Fly" (which won three Grammys) and "Ignition Remix." He produced Aaliyah's hit album "Age Ain't Nothing but a Number," and has worked with Celine Dion, Jay-Z and Usher.
The crisis:
Kelly has consistently been plagued by lawsuits from underage women who claim to have had sexual relations with the singer. In 1994, it was revealed that Kelly and Aaliyah had been married briefly when she was just 15.
The comeback:
The many allegations that Kelly had sex with minors, which he continues to deny, have not hurt his career in any obvious way. The week before a child pornography trial in 2005, Kelly released "TP. 3 Reloaded," which included his popular "Trapped in the Closet" song cycle. The album sold just fine.
(Charles Rex Arbogast / AP)