After a rocky year, Fifth Harmony is in control — and tighter than ever
Inside a Burbank rehearsal studio, the women of Fifth Harmony — surrounded by the thousands of album booklets they've autographed for fans, the most dedicated of whom are known as "Harmonizers" — are having an emoji debate.
They want to use the digital icons to accompany the online reveal of the track list for their upcoming self-titled album, due Aug. 25 via Syco Music/Epic.
Dinah Jane Hansen, 20, suggested a finger pointing downward as a clue for the album's lead single, "Down," but the rest weren't as easy.
"We need to go quicker, guys," Ally Brooke Hernandez, 24, instructed as they struggled to stifle giggles.
After all, there's other, more important business for Fifth Harmony to convey in 2017.
"We should mention we wrote most of these," said Normani Kordei, 21.
Co-writing and ownership of records is a first for these women — since being put together on the U.S. edition of the televised singing competition "The X Factor," the members of Fifth Harmony, which also includes Lauren Jauregui, 21, have struggled to assert their independence and prove they're singular artists who are not just a made-for-TV creation.
We're so in sync, the four of us. When you have a strong unit, there's no stopping you.

— Lauren Jauregui
That Fifth Harmony even made it to album No. 3 is something of a feat. Just a few months ago, the group was parting ways — acrimoniously — with one of its founding members as rumors of conflict hit a fever pitch.
And yet in recent weeks, the act has filmed two music videos — including a sexy, lo-fi clip for "Angel," its new single that was produced by Skrillex and carries hip-hop-inflections — and its members are rehearsing for a tour and Fifth Harmony's debut at the MTV Video Music Awards on Aug. 27.
"It's the most monumental moment of our careers," Kordei said. And the turnaround couldn't have come quicker. Though the act seemed to be coming into its own with last year's well-received release "7/27," there was enough behind-the-scenes drama to fill a whole other reality show.
In December, the group appeared to be in crisis when it announced that singer Camila Cabello had exited just hours after a performance.
The group claims Cabello informed them via her representatives that she was out, something Cabello has rebutted.
And then things got messier.
Shortly after news of Cabello's departure broke, a recording was leaked of Jauregui tearfully telling Hernandez that the group was being treated like "literal slaves."
They were exhausted from touring — a period in which more than one member lost loved ones — and frustrated by a lack of creative fulfillment. From the beginning, Fifth Harmony has said that it had zero say in collaborators or the creation of its music, often receiving songs the day before studio sessions.
Often, its members say, the anxiety was crippling, and they started to resent performing. The dream of being the preeminent girl group of its generation was proving to be anything but.
We've been taking leaps of faiths — and trusting ourselves.

— Dinah Jane Hansen
"We lost the magic of it all," Hansen added. "We were doing songs just to do songs."
The magic, such as it was, began in 2012 when the thenteens entered the short-lived U.S. edition of "The X Factor" as solo contestants. They fizzled out but were then packaged as a group by Simon Cowell and then-Epic Records Chairman L.A. Reid.
Fifth Harmony took third place in the competition, scoring a joint deal with Epic Records and Cowell's Syco Music.
Though a wave of boy bands had found recent success — including One Direction (assembled on the British version of "X Factor" — no girl group had managed to hit it big like Danity Kane, Pussycat Dolls, Destiny's Child, the Spice Girls or TLC did in their prime.
Today, pop is dominated by assertive yet solo female artists, and Fifth Harmony risked looking like a relic from another era. And that doesn't even consider the simple challenge of cultivating chemistry among a group of teenage girls who met on a TV show.
"When you get in a group, you have to go in understanding it's not just about you and your ideas. It is a collaboration," said TLC's Rozonda "Chilli" Thomas. "When you think of [girl groups], most of them don't stay together, because it's not easy at all. Chemistry is something you either have or don't have."
Epic worked heavily to sell Fifth Harmony, keeping the group on the road constantly, often booking concerts at malls. "Every season, for 4½ years … I was a zombie," Jauregui recalls.
From the outside, there was much to celebrate.
Fifth Harmony's 2015 debut, "Reflection," saw the group pick up where Destiny's Child and TLC had left off, with an album full of slinky dance-pop and R&B/hip-hop-informed girl power anthems — with breakout single "Worth It" becoming one of the year's biggest earworms.
The act then made history last year as the first girl group to score a top 10 Billboard Hot 100 smash in nearly a decade with the snappy "Work From Home."
Yet the women in Fifth Harmony said they it felt burnt out and controlled by the label — like "puppets," they agree. The women pushed though teary onstage breakdowns, infighting and family feuding.
"It came to a point where I'd catch myself onstage and realize, 'I'm not feeling this,'" Kordei said. "It scared me, because this is what I want to do for the rest of my life."
Today, the women are relaxed and comfortable discussing their recent history. They're dressed in active wear — Kordei's shirt has "Phenomenal Woman" emblazoned across it, while Jauregui is wearing the anti-discrimination top Frank Ocean recently made famous — and their faces are makeup-free.
Jauregui reflected on the stress of the past.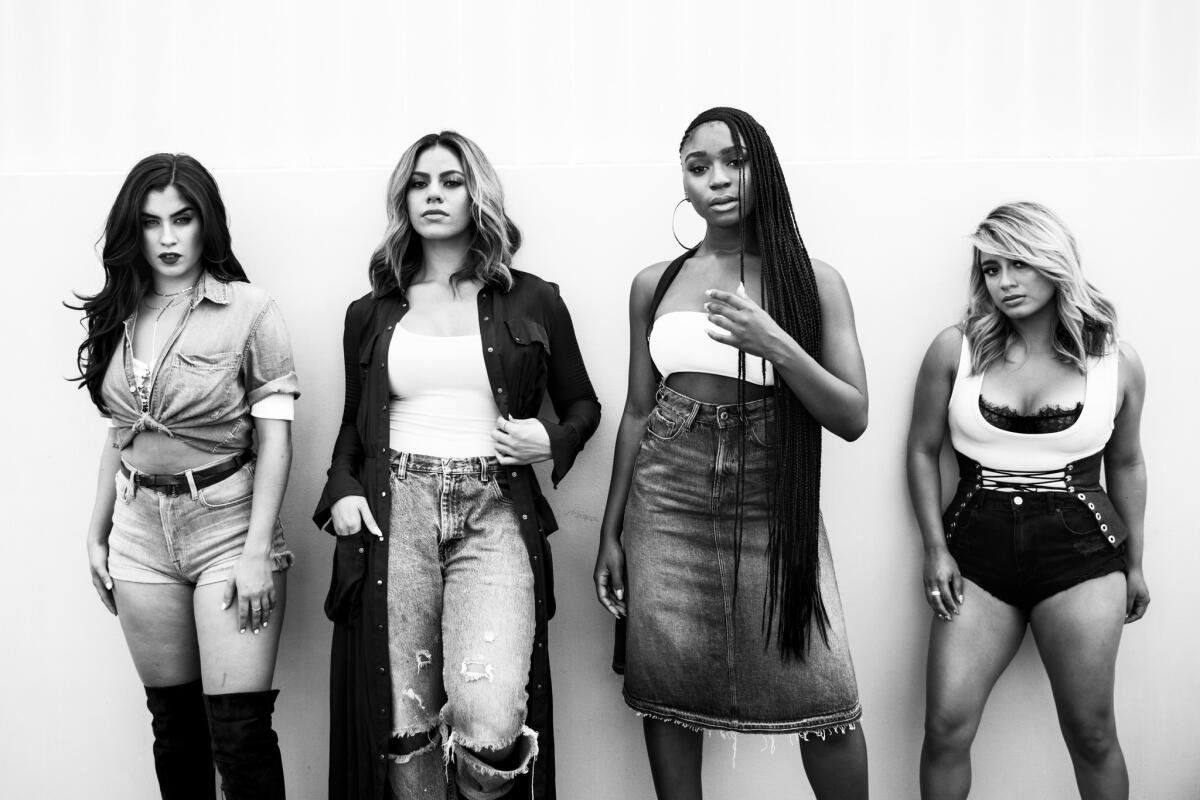 We've been grateful to have a machine behind us. But we definitely needed respect — and we had to demand it.

— Ally Brooke Hernandez
"You're in front of so many people that you know love you," she said. "To be in a space where you don't connect or when you feel bored in that kinda setting ..."
"You feel guilty," Kordei offered.
"It's overwhelming to have your whole, entire life planned for something you don't feel passionate about," said Jauregui, the room falling silent. "You're not seeing your family, your friends. You're not doing anything for yourself. It was depressing, draining and sad. Now, it's a whole different thing."
In fact, the members of Fifth Harmony had long been fighting for the autonomy and respect that they are only now receiving. In late 2015, Hernandez contacted outspoken L.A. music lawyer Dina LaPolt, who helped the group clean house.
LaPolt got them new management with the powerhouse firm Maverick and helped transfer the Fifth Harmony trademark from Cowell to its members, giving them complete ownership of the brand.
A more favorable contact with Epic was then negotiated, but the women still weren't in the driver's seat when it came to music.
See the most-read stories in Entertainment this hour »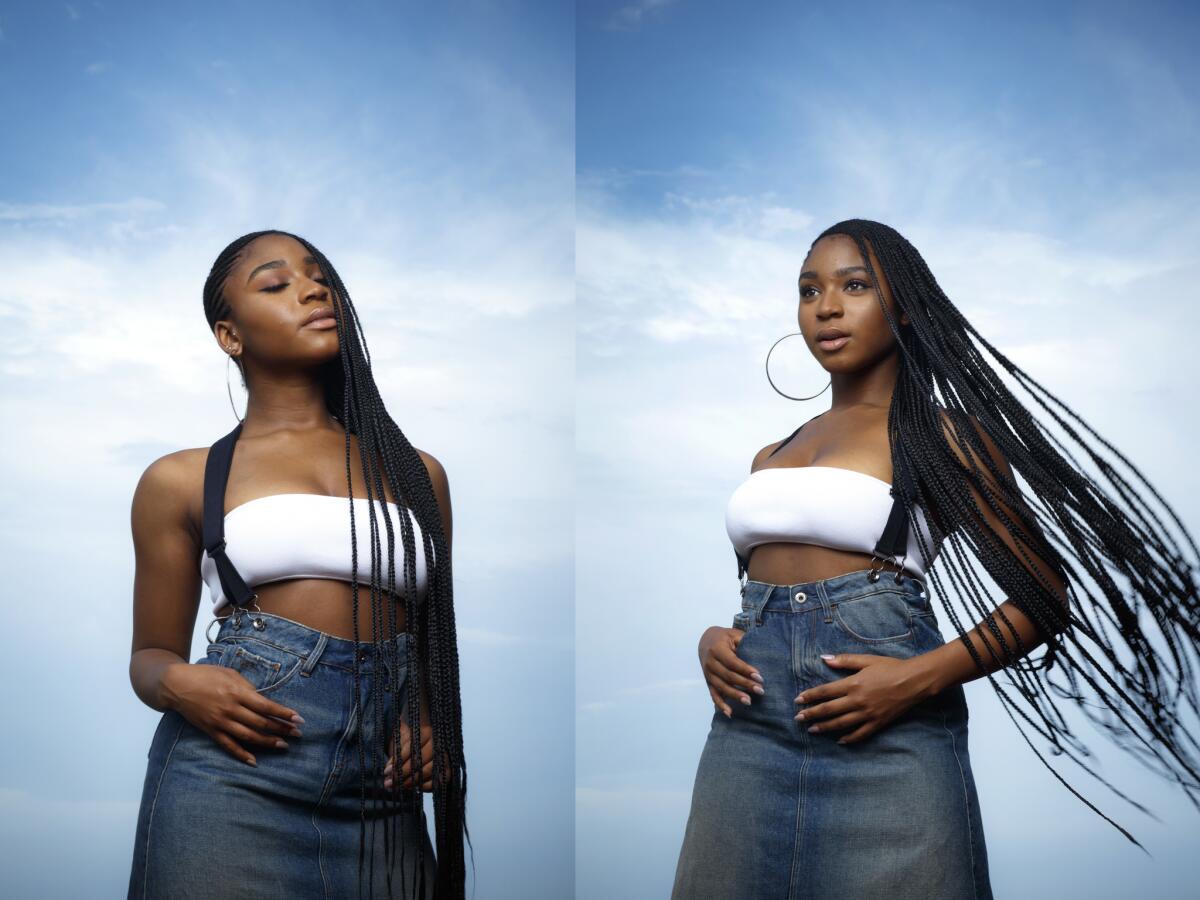 Everything we've been through, the ups and downs, I really believe it was to shape and mold us for this moment.

— Normani Kordei
"We were 15, 16 and 19 when we started," Jauregui said. "We didn't have any basic understanding of business, and we're being thrown into this world of wolves where they really screw you over with contracts. We were really in a line of adversity."
After Cabello's departure, the women realized they wanted to work on repairing the group's dynamic as well as its relationship with the label in order to become more vocal about its career ambitions. "We all got on the same page … and fought for our say," Hansen said.
A key ally was Epic A&R executive Chris Anokute, who joined their team during the recording of "7/27."
"They were uninspired, beaten up, bruised. They weren't gelling," Anokute said. "You could tell there were some things going on between the girls ... issues with management. They started venting their insecurities and desire to write songs, and I realized they were never a part of it."
Anokute pushed Reid to commit to another album after the turmoil with Cabello (Reid left the label in May), bolstering the group's confidence.
"We are being more respected this time around," Hansen said. "We are in a place where we know what we want and who we are. We've recognized our truth and what we have to offer — and our power."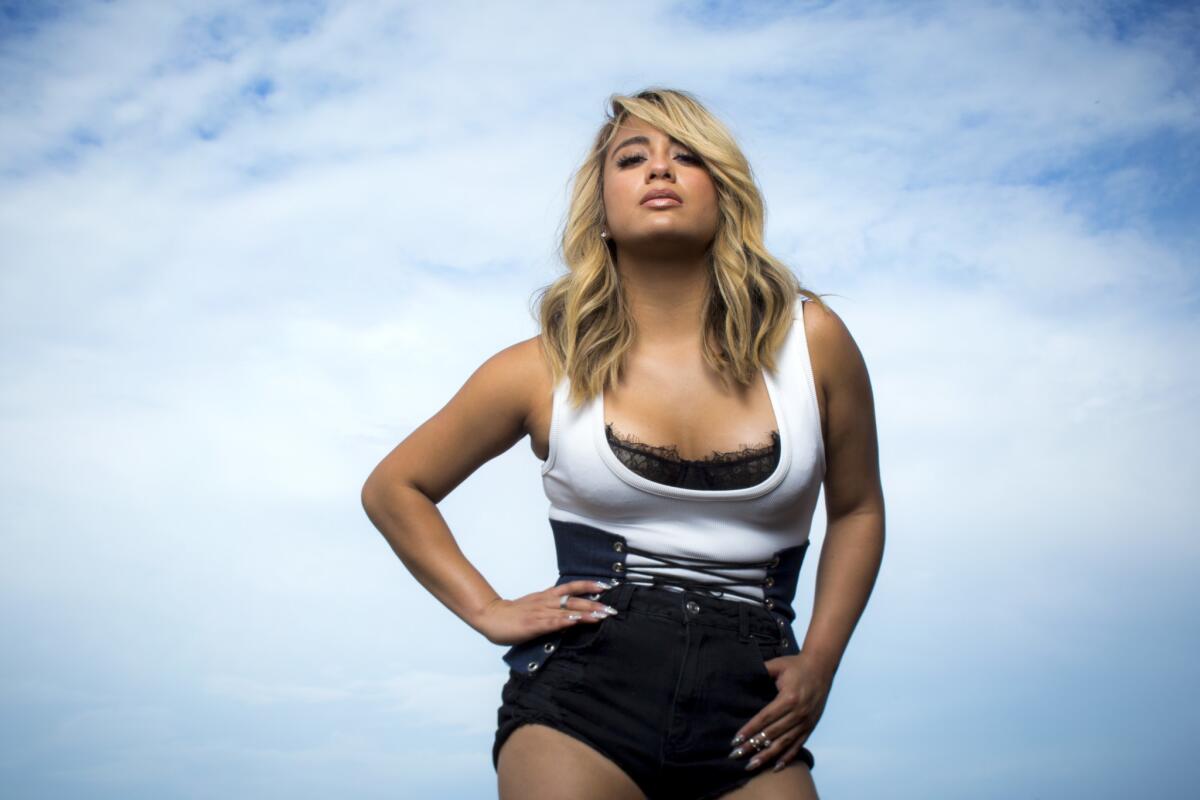 I love these girls and consider them sisters. I have such high visions for us, the four of us. Everything that has come true this year has been validation.

— Ally Brooke Hernandez
Fifth Harmony finding its voice shows on the new album — its title a nod to the group's newfound independence.
The album was recorded in seven weeks at Santa Monica's Windmark Recording, and the women co-wrote more than half of the songs on the project — splitting into pairs and penning the type of tunes they've wanted to do alongside handpicked producers, including Dreamlab, the Stereotypes, Harmony Samuels, the Monsters & Strangerz and Tommy Brown.
The record is raw, soulful, sexy and fully the group's own vision.
On a recent afternoon, the pop of a Champagne bottle echoed around a boardroom inside Epic Records' headquarters on the Sony lot in Culver City.
Cheers, air kisses and hugs awaited the ladies as they filed into a room stuffed with label staff gathered to hear Fifth Harmony's new album — a mountain of tacos and bottles of tequila and Champagne awaiting them.
Before the music began, Epic President Sylvia Rhone led the room in a toast.
"To the baddest ladies in the business — it's a pleasure to have worked with you guys," Rhone said, her glass of Champagne hoisted high above her head as the women looked on with glassy eyes, clutching one another's hands.
"It finally feels like we are living our lives. We've taken ownership," Kordei said. "It's been there all along, but maybe we weren't confident enough or bold enough. This time, we've got the extra fire … and we don't care what anyone else has to say.
"I kinda wish it could have been like this all along," Kordei said with a sigh.
Jauregui, unarguably Fifth Harmony's most outspoken member — she's the first to admit group members barely listen to their earlier work — takes a bolder stance.
"We would have freaking dominated," she said.
For more music news follow me on Twitter:@GerrickKennedy
ALSO
Jay-Z and Beyoncé's L.A. mansion purchase is a done deal, sources say
A Tribe Called Quest offers apology, explanation for Outside Lands cancellation: 'We will correct this'
Lana Del Rey, Solange, Justice set for Tyler the Creator's Camp Flog Gnaw
Get our L.A. Goes Out newsletter, with the week's best events, to help you explore and experience our city.
You may occasionally receive promotional content from the Los Angeles Times.