Beyond 'Ode to Billie Joe': Listen to Bobbie Gentry's 10 essential songs
It was the song no one could escape in summer 1967 — and one that has haunted us ever since as one of pop music's most beguiling hits.
"Ode to Billie Joe," Bobbie Gentry's baroque-folk tale about a family's indifference to the death of a character named Billie Joe McAllister, sounded like nothing else on the radio the year it was released — and subsequently knocked the Beatles' "All You Need Is Love" from the No. 1 spot on the charts.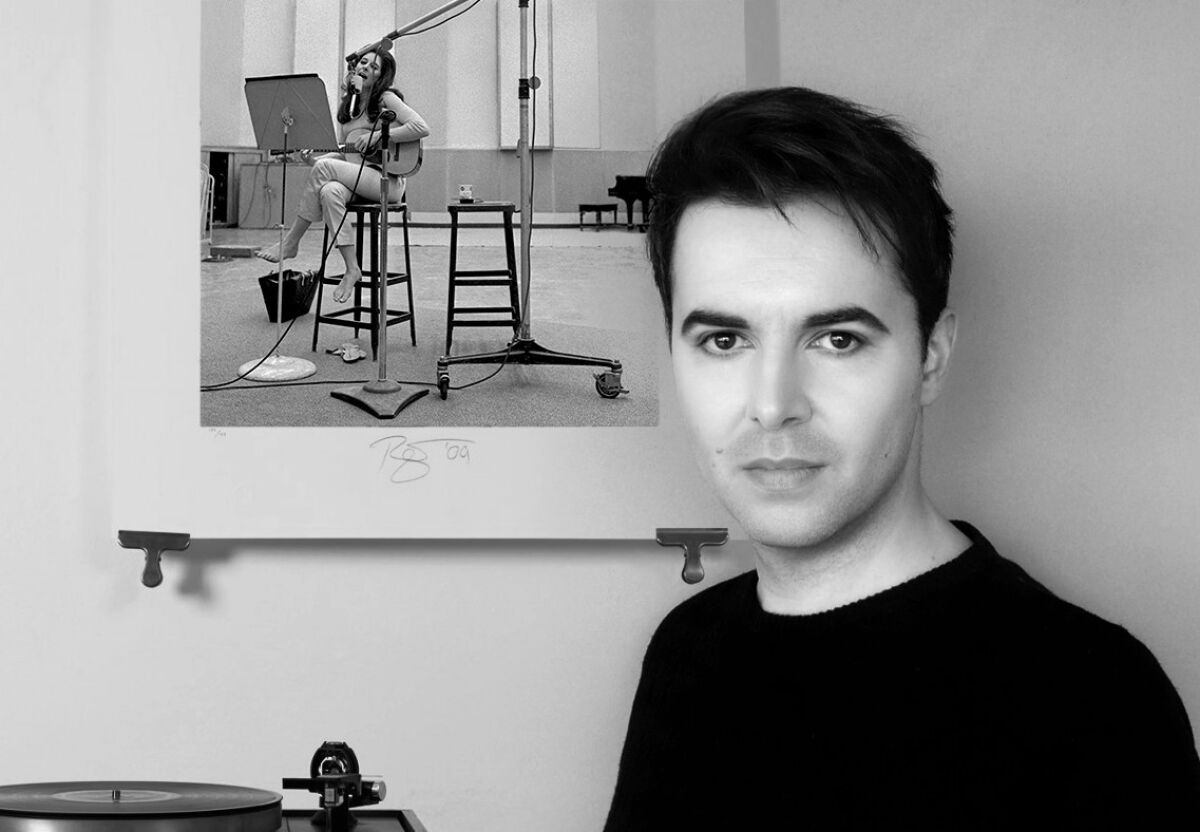 Andrew Batt curated the eight-disc project, which restores Gentry's legacy and makes a strong case that she was an unsung hero of the singer-songwriter movement that emerged in the 1960s.
"Bobbie's archive had ostensibly never been touched, therefore I was able to find a large number of previously unreleased recordings ranging from outtakes, alternate versions and demos." Batt says.
"With so many unreleased tracks, I've picked 10 of my favorites that give a good indication of what fans can expect to find on the box set."
Exclusive to The Times, here are Batt's choices for songs that capture the full splendor of Gentry's catalog, with his thoughts on each.
'Sunday Best' (alternate take)
This alternate version of "Sunday Best" from Bobbie's debut album was recorded for a canceled 7-inch [single], and is as beautifully languorous as the original, with some added percussion and flute and all the charm of a lazy, hot summer's day.
'Refractions' (demo)
A self-accompanied acoustic demo of one of Bobbie's most disturbing compositions from her masterpiece LP "The Delta Sweete" about a crystal bird suspended in the air, unable to land because its legs are broken.
'Sweete Peony' (alternate version)
Recorded in London at EMI studios when Bobbie was busy filming her first TV series for the BBC. The sinister eroticism of her "Sweete Peony" is augmented with an alternative arrangement that feels inspired by Bobbie's background performing tiki exotica in her pre-fame days.
'The Conspiracy of Homer Jones'
Written by Dallas Frazier, the song sounds like Bobbie could have written it herself as she confidently takes us through its Southern rural narrative of illicit love, murder and intrigue.
'God Bless the Child'
This earthy performance of Billie Holiday's "God Bless the Child," from Bobbie's lost jazz album, brings to mind her Southern childhood and exudes a sophisticated, intimate late-night sound that she would not attempt again.
'Touch 'em With Love' (stereo version)
The clipped, Southern-fried funk of the title track to Bobbie's fourth album made for one of her greatest singles. The song is now released for the first time in stereo, since the original album version was mistakenly issued in mono.
'Seasons Come, Seasons Go' (demo)
This song showed a new side to Bobbie's songwriting, and this demo sounds no less finished for having just her guitar and bass as accompaniment, harking back to the more acoustic sound of her debut album.
'Apartment 21' (stereo version)
Released as a stand-alone single, "Apartment 21" was produced by Rick Hall during the "Fancy" album sessions. A melancholy rumination on the isolating monotony of life on the road, the track is one of Bobbie's best recordings and is included on the box set in its original stereo form.
'Smoke'
A self-penned outtake from Bobbie's final album, "Patchwork," "Smoke" is a gorgeous ballad with a rich harmonic vocal and layered instrumentation featuring Bobbie on piano, with acoustic guitar, cello, harp, harpsichord and celeste creating a delicate atmosphere perfectly in keeping with the song's title.
'Niki Hoeky/Barefootin'' (live at the BBC)
Bobbie's live performances and on-screen charisma impressed the head of the BBC so much that she was invited to host her own show, making her the first female songwriter to front a BBC TV series. This live medley feels joyous and inspired, showing just how effective Bobbie could be on up-tempo material.
Follow me on Twitter @jreedwrites.
---
Get our L.A. Goes Out newsletter, with the week's best events, to help you explore and experience our city.
You may occasionally receive promotional content from the Los Angeles Times.