Top artists and fans celebrate Mac Miller's life at a Halloween tribute: 'We can never fulfill that gift'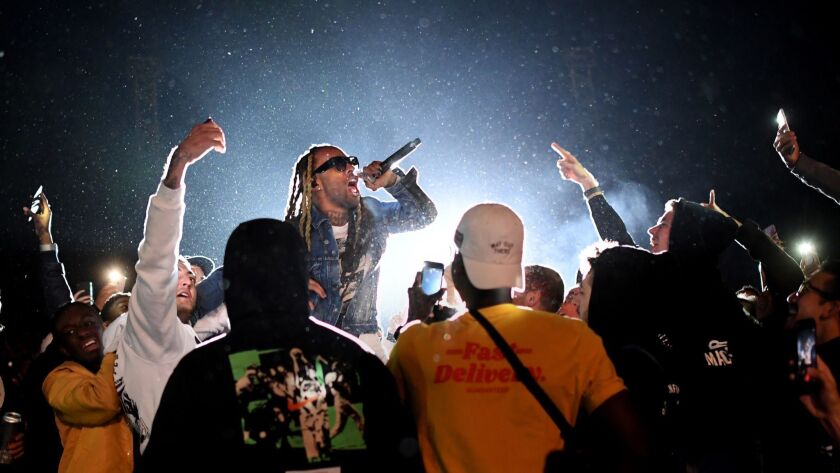 In the thick of the crowd at the Greek Theatre on Wednesday night, a whole row of young men finally sat down after the longest drive of their lives. They'd made it to L.A. in a caravan from their college in North Dakota, on a madcap impulse trip to see a memorial to the most important musician in all of their young lives: the rapper Mac Miller, who died in September of a suspected drug overdose at his home in the San Fernando Valley.
"We had planned this months ago, but we couldn't find tickets. But on Monday we got a [direct message] from a guy selling them, and we immediately drove 30 hours here," said Mason Thompson, 20. "I've been a fan since I was in seventh grade."
That's the kind of devotion that Miller inspired in a generation of young fans, many of whom had listened to the 26-year-old Miller (born Malcolm James McCormick) for almost as long as they'd been alive.
Fans grew up alongside Miller as he matured from a wisecracking prodigy into an introspective, ambitious musician, an artist beloved by a diverse mix of peers, including jazz-fusion experimentalist Thundercat, blues-rocker John Mayer, and rappers as esteemed as Vince Staples, Chance the Rapper and Travis Scott.
On Wednesday night, all of them took the stage at the Greek to play selections from Miller's songs, their collaborations with him and a few of their own hits. Miller was a passionate music fan who, as the R&B singer SZA put it, "gave half the people up here our first shot." To have everyone who felt that way in one place, fans and artists alike, felt like a worthy way to say goodbye.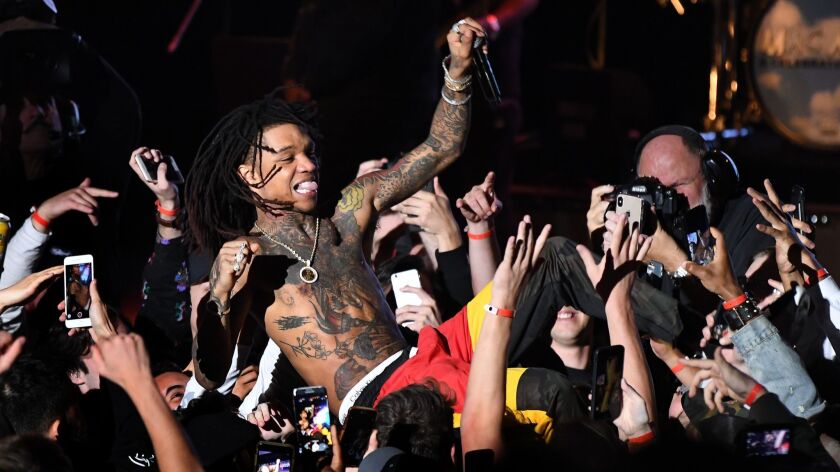 The event was billed as "A Celebration of Life," and indeed it was — nearly everyone who performed kept the mood positive and focused the spotlight on Miller's ebullient personality and vast catalog of music. But the undertones of his struggles are all over this his last LP, "Swimming." The effort is a clear-eyed but generous examination of Miller's own substance abuse issues, emotional turmoil and work toward redemption.
Fans who had found comfort in its hopeful themes now were left with a more painful, complicated view of his last days.
"His new album has a totally different meaning now," said Kaleb Larson, 20, part of the North Dakota crew. To fans like Larson, Miller seemed to have made it through the worst of it. "He was talking about all of these exact things on the album, and then …"
"We had all thought he was on the up-and-up, that he was getting better," added A.J. Harding, 22. But Wednesday's show helped Harding make sense of what happened. "This was good closure; it feels like a proper send-off. It's probably our last chance to hear these songs performed on a stage."
The performing artists all tried, when they could, to show how Miller's curiosity and kindness helped them find new angles in their sound. When Ty Dolla Sign played "Cinderella," or Miguel performed "Weekend," they left Miller's voice in the backing tracks, still present as an influence but now absent as a person.
Miller was an ultra-proficient instrumentalist, and many of the artists highlighted that element in their brief sets: Anderson .Paak took to his drum set to play their collaboration "Dang!" Thundercat and Mayer came out to trade solos for "Them Changes," both expert players who found a kindred spirit in Miller.
"Mac played this song at Hotel Cafe. He got onstage and he said he was really nervous," Mayer said, before covering Miller's "Small Worlds," which Mayer played guitar on. "Now Mac, I'm really nervous."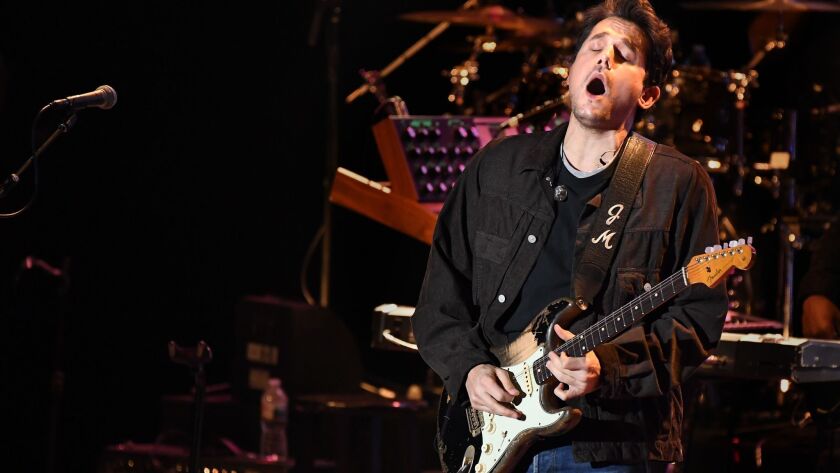 Staples, Scott and Chance — all creative and commercial titans in hip-hop — each effusively championed Miller's vision and kindness onstage. Their message was gentle and tender: "If you have a friend with you, you should always tell them you love them," Scott said.
But the heart of the night was still out in the crowd. The young audience there to see the tribute had all reached adulthood in turbulent times, with Miller's voice a constant comfort.
"Mac's been a part of all of our lives. I've listened to him since I was in fifth grade," said 20-year-old Eva Wagoner, who flew in from Hawaii for the show. "He was a big part of growing up. Like, when I was mad at my mom as a teenager, I'd go upstairs and listen to his records, like 'Mac Miller gets it.' "
"For people in our age range, a whole lot of us listened to him and were affected by him," added her friend Skye Partridge, 21. "We're never going to forget this show. It's so important that we're here."
As the night wound down, they felt like they had finally gotten a chance not just to say goodbye, but to finally thank Miller for the years of music and guidance about what life had in store. They saw him almost as a peer, because in the end, Miller was the kind of guy who would have dropped everything, called all his friends and flown in for a show like this.
"We don't even have money for breakfast tomorrow," Wagoner said. "But everything he gave us? We can never fulfill that gift."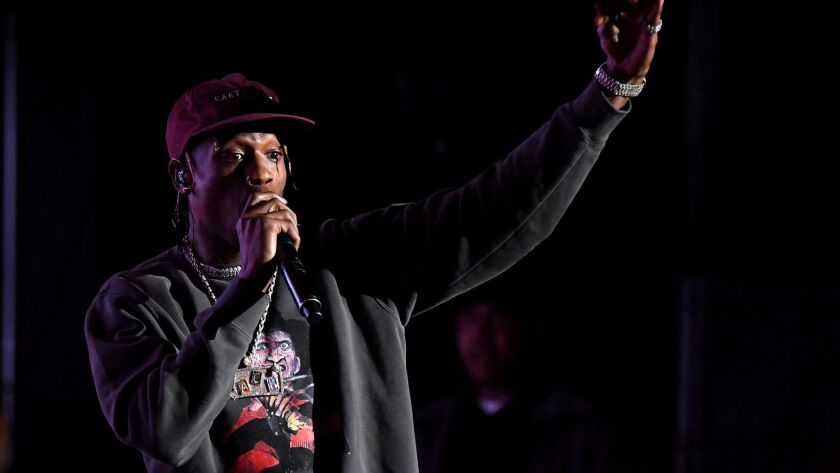 For breaking music news, follow @augustbrown on Twitter.
---
The complete guide to home viewing
Get Screen Gab for weekly recommendations, analysis, interviews and irreverent discussion of the TV and streaming movies everyone's talking about.
You may occasionally receive promotional content from the Los Angeles Times.