'It's all gone haywire': Mavis Staples on her 'angry' new album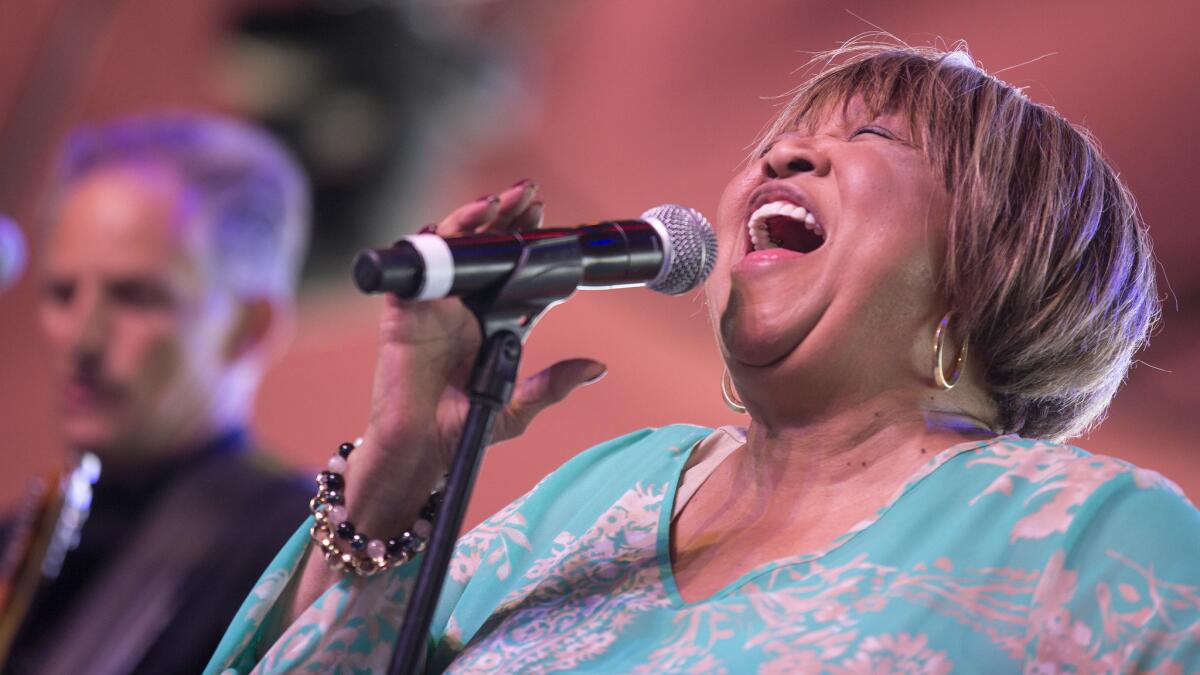 Pop Music Critic
At 78 years old, Mavis Staples has lived through — and sung about — as much American turmoil as any working artist.
In the 1960s she provided a crucial voice in the fight for civil rights as a member of the Staple Singers, the Chicago-based family band founded by her father, the late Roebuck Staples, who was known as Pops. The group frequently traveled and performed with the Rev. Martin Luther King Jr.; its 1965 album "Freedom Highway," recorded live just weeks after the historic Selma march, still evokes the raw emotion of that time.
So when Mavis Staples says she's uniquely troubled by the current climate in this country — by the guns and the police violence and the president she blames for reviving old enmities — there's good reason to listen.
And that's precisely what she hopes she gets people to do with "If All I Was Was Black," a stirring new album due Nov. 17 from Anti Records on which Staples takes up the difficult issues of the day, not merely to vent her personal frustrations (though that's part of it) but to inspire action among others.
"Something is wrong — it's all gone haywire," she said the other day. "I pray, and I still talk to Pops. I say, 'I know you know what's going on, Daddy, and I'm still trying to do what you wanted us to do.' But I get angry.
"This man Trump, talking about 'Make America great again.' Well, I don't think America has lost any of its greatness. But we do need change, and these songs are gonna do it — they're gonna bring us together, make us love one another."
With its rootsy sound and its progressive values, Staples' new album is in keeping with those she's made over the last decade with producers including Ry Cooder and Wilco's Jeff Tweedy (who produced again this time).
Yet here she's not singing gospel standards, as she did on "You Are Not Alone" in 2010, or tunes associated with the civil rights movement, as on 2007's "We'll Never Turn Back."
Instead, "If All I Was Was Black" features 10 original songs Tweedy wrote specifically for Staples — for her low, commanding voice as well as for the tradition of African American activism she embodies.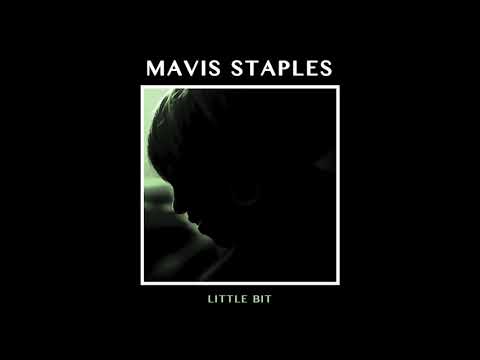 In the album's ominous, slow-rolling opener, "Little Bit," she narrates the tale of a "poor kid" caught by cops without his license. "That ain't why they shot him / They say he was fighting," she sings, "So that's what we're told / But we all know that ain't how the story goes."
"Build a Bridge" references Black Lives Matter as Staples addresses a white listener over the song's soulful groove: "When I say my life matters / You can say yours does too / But I bet you never have to remind anyone / To look at it from your point of view."
Then there's the twanging "We Go High," which borrows Michelle Obama's oft-quoted line to promise compassion even for those committed to going low.
Tweedy understands that he was walking a fine line in writing so intimately from a perspective that's not his own; he knows he's risking accusations of whitesplaining the painful experiences of an older black woman.
"It's a very presumptuous thing for a privileged white man to say, 'I want to write a lot of songs about race relations at this moment,'" he acknowledged in a phone interview. "And then to have the outlet of being able to make a record for Mavis Staples — it's a really unique gift, and I want to be very respectful of that.
"But I don't think I put anything in Mavis' mouth that she didn't want to sing."
Asked if she ever doubted that the project would work, Staples cheerfully brushed the question aside.
"Tweedy knows me," she said over afternoon tea during a recent swing through Los Angeles. The singer was due to perform with Steve Winwood at the Hollywood Bowl, but for now she was still buzzing from a gig the night before in Petaluma, where Tom Waits put in a rare live appearance to join her for the Staple Singers' "Respect Yourself."
"I never thought I'd meet Tom — he's a recluse!" she said with a chesty laugh. "When I saw him, I just screamed."
Of Tweedy, a fellow Chicagoan, she continued: "Me and him, we come from the same church, which is that we want to save the world. These songs are what I've been doing my whole life."
"If All I Was Was Black" started rolling after last year's Kennedy Center Honors in Washington, D.C., where President Obama praised Staples' "powerhouse vocals" and her long history of collaborations with "just about everybody," from Bob Dylan (who proposed to Staples in the '60s) to Prince (who signed the singer to his Paisley Park label in the late '80s).
Tweedy and Anti chief Andy Kaulkin accompanied Staples to the ceremony in December, and they "spent a lot of time talking about what was going on and Mavis' music in relation to that," said Kaulkin.
"We knew things were about to change," he added, referring to President Trump's inauguration, which seemed to present an opportunity for an album more pointed and topical than "Livin' on a High Note," Staples' buoyant 2016 disc produced by M. Ward.
Tweedy, who described himself as Staples' close friend and ally, had plenty he wanted to say about the social progress he saw "slipping backwards." And Staples said she'd been haunted by scenes of young black men killed by police.
"This kid in St. Louis, that one really disturbed me," she said, referring to Michael Brown, who died in 2014. "They let him lie in the street for four hours. Where's the ambulance? That stayed with me a long time."
She recalled the day Tweedy first played her "Little Bit," which imagines a similar situation: "It was so visual to me — I could see it. I said, 'Lord, Tweedy, you trying to hurt me?'"
These days Staples calls the Wilco frontman "my dear brother." But the relationship took time to build. At their first meeting in 2009, over lunch at a restaurant in Chicago's Hyde Park, "he wasn't talking," she recalled. "I said, 'This guy, he's more shy than Prince!' What happened was I had to tell a joke, and that broke him up."
Eventually, she added, "He let me into his life, and I let him into mine." A few years ago, Staples asked Tweedy to help complete an unfinished album by her father. And Tweedy's 21-year-old son Spencer plays drums on "If All I Was Was Black," which Staples said they recorded in less than a week at Wilco's studio.
Told that seems awfully quick, the singer shrugged. "Tweedy knew I'd studied the songs and gotten them into my soul," she said. Then she laughed again, as proud of her age as she was clear about its meaning.
"I ain't got much time left, you know. I got to go."
Twitter: @mikaelwood
ALSO
Can the music world learn from Hollywood?
What 'Springsteen on Broadway' gets wrong about the Boss' job
Bernie Grundman wants to change the way you hear music — for the better
Get our L.A. Goes Out newsletter, with the week's best events, to help you explore and experience our city.
You may occasionally receive promotional content from the Los Angeles Times.