The rise of XXXTentacion underscores rap's fraught battle with the law
As Jahseh Onfroy turned 19 early last year, his rap career hit a new peak.
The Florida native's homespun brand of hip-hop had already attracted a fierce cult following and the attention of major labels as his single "Look at Me" blew up. The lo-fi track with blistering (and unprintable) lyrics had clocked Soundcloud and Spotify plays by the millions, sending it up the Top 40 based almost entirely on its number of streams.
When a spat with superstar Drake, who was accused of co-opting the rhythm of "Look at Me," put the single on mainstream radars, Onfroy — who performs as XXXTentacion (that's "X -X -X -Ten -Tah -See -Ohn ") — found himself the face of a movement of Soundcloud rappers disrupting hip-hop.
But instead of celebrating his cultural moment with friends and fans, he was sitting behind bars in Broward County Jail, charged with multiple felonies for allegedly beating and strangling his then-pregnant ex-girlfriend in 2016. Onfroy, who pled not guilty, has also been accused of false imprisonment and witness tampering and faces up to 30 years in prison.
And yet, like many rappers before him, Onfroy found that being jailed didn't hurt his career. His fame skyrocketed after his release on bail in March.
He collaborated with Diplo and Noah Cyrus. Shows across the country sold out. And his melancholy debut album, "17," put out by Empire Distribution, reached No. 2 on the Billboard 200 chart. Co-signs from ASAP Rocky and Kendrick Lamar ("Listen to this album if you feel anything. raw thoughts," Lamar told his nearly 10 million Twitter followers) added to his surging popularity.
More than 5.5 million follow him on Instagram and 1.68 million subscribe to his Soundcloud thanks to a devoted fan base anxious to get close to the enigmatic performer, who rarely grants media interviews. Tracks from his album have amassed half a billion streams on Spotify; and he was selected for XXL's highly coveted Freshman List last year, following the likes of Lamar, J. Cole and Chance the Rapper.
By October the rapper had scored a distribution agreement reportedly worth $6 million between his own imprint and Caroline Records, which is part of Capitol Music Group, home to artists such as Sam Smith, Katy Perry, Mary J. Blige and Beck. It was the same month that allegations of sexual harassment were made public against Harvey Weinstein, breaking open the #MeToo movement. Would the cultural reckoning happening in Hollywood and the media affect the rise of XXXTentacion and other emcees facing serious charges?
"You shouldn't be [accused of] beating women and then getting a record deal," said rap blogger Kenny Nunlist. "It's ridiculous."
"What made good business sense for Capitol was more questionable in other regards," wrote Frank Guan on the website Vulture, "particularly in a week when entertainment news was all but monopolized by coverage of sexual harassment, abuse, and assault throughout the film, music, and publishing industries." A writer for Spin called Onfroy's deal a "test for the music industry."
Indeed, Onfroy's arrival at CMG incensed numerous staffers, according to four sources with knowledge of the signing, and it came up at a routine staff meeting with Capitol president Steve Barnett and top executives. In the meeting, two of the sources said, Barnett told executives that Onfroy's surging popularity would help the company have a bigger market share in hip-hop and acknowledged the controversy around the artist, encouraging those with concerns to voice them.
A representative for Barnett declined to make him available for comment and executives at Caroline didn't return numerous requests for comment.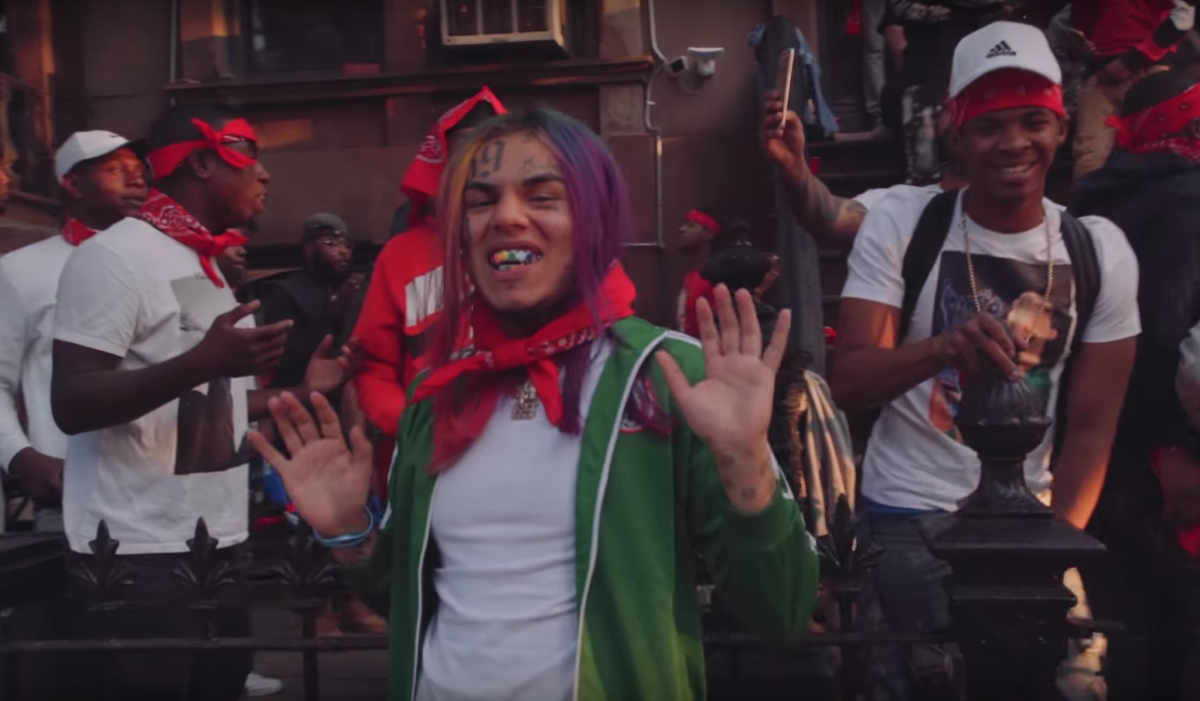 "This is a case of a bunch of rich white people trying to take advantage of a black artist who is troubled," said one frustrated industry veteran who does business with CMG and did not want to be named.
Rap has long been one of the few genres where an artist's real-life troubles can translate into fame.
It's a genre defined by artists providing a lens into the poverty and violence within inner city neighborhoods. And credibility is, and always has been, the name of the game in rap. From rhymes about hardship to crime and street wars, emcees have always kept it real — and record labels have been eager to cash in.
Jay-Z, Lil Wayne, Lil Kim, T.I., Remy Ma, Gucci Mane, Fat Joe and Ja Rule are just some of rap's biggest stars who have rebounded from criminal cases. During the 1990s, Tupac Shakur famously signed to Death Row in exchange for bail money on a sexual assault charge while Dr. Dre and Snoop Dogg made auspicious debuts as they faced serious criminal charges.
In early 2015, Epic Records caught heat after distancing itself from viral Brooklyn rapper Bobby Shmurda when he was charged with conspiracy to commit murder, multiple weapons possession and reckless endangerment months after signing a seven-figure deal. And the recent jailing of Meek Mill — who rebooted his career after being released from prison in 2014 — has made him a famous example in the ongoing debate on reforming the justice system.
Kodak Black, who served as the inspiration behind Cardi B's Grammy-nominated breakout "Bodak Yellow," and had a platinum hit of his own in 2017 with "Tunnel Vision," is awaiting trial for a 2016 charge relating to criminal sexual conduct.
The Texas rapper Taymor Travon McIntyre, born in Long Beach and known as Tay-K, peaked at No. 44 on the Billboard Hot 100 last year with a tune about being on the run from the feds; the song took off after the 17-year-old was apprehended in real life by U.S. Marshals in connection with two capital murders. Last month, Tay-K scored a deal with the indie imprint 88 Classic.
And there's 21-year-old Brooklyn rapper Daniel Hernandez, who goes by 6ix9ine. He's exploding on the Billboard charts with two singles right now (his breakout record "Gummo" went from No. 54 to No. 13 in just a week) while also facing questions over pleading guilty for use of a child in a sexual performance for social media videos posted in 2015.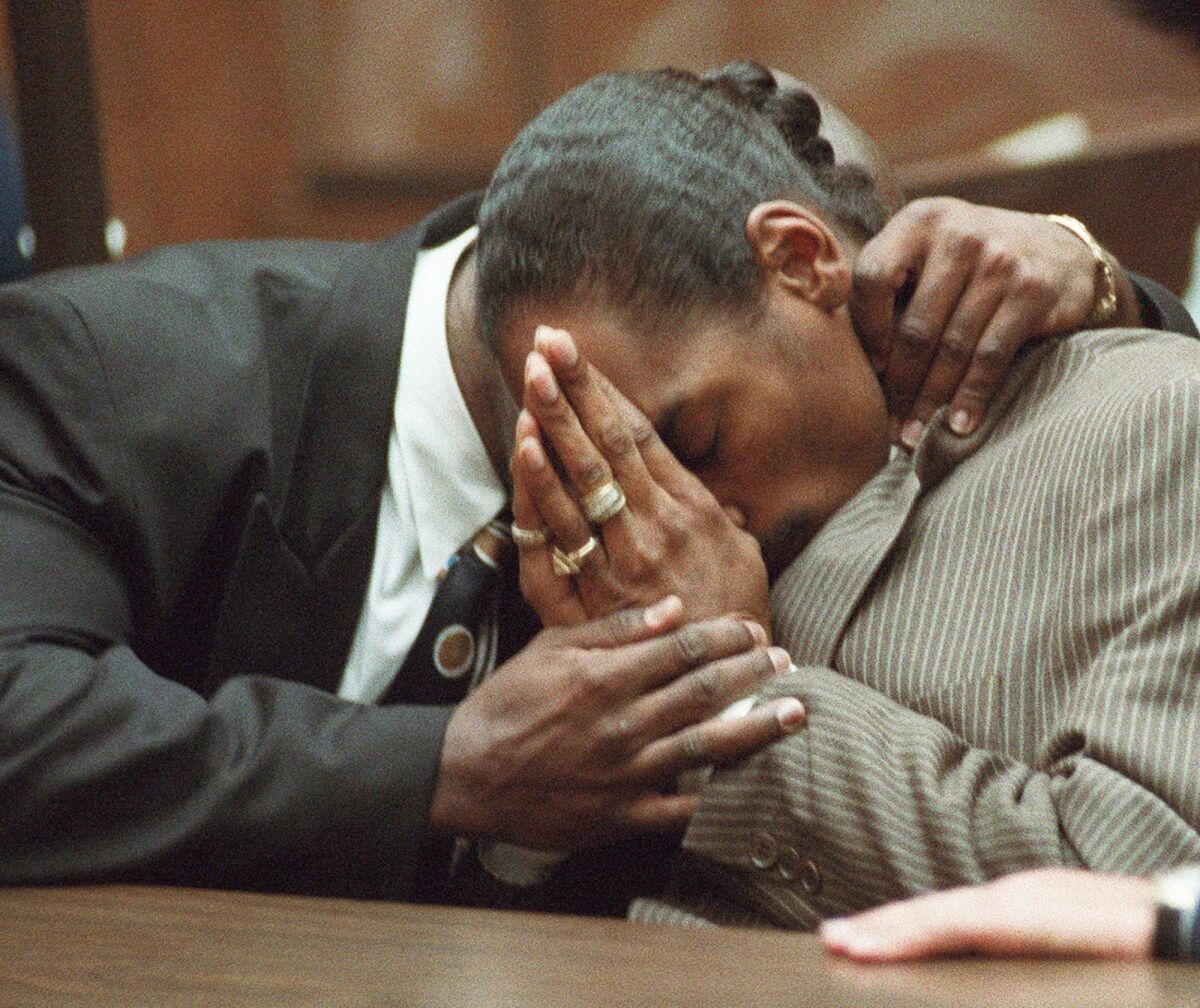 Meanwhile, Onfroy's career as XXXTentacion keeps progressing. He's got three tracks on the Billboard Hot 100, his debut album currently sits in the Top 10 on the R&B charts and he surprised his fans with a Christmas EP. Yet Onfroy has found himself in a familiar place: Facing more legal troubles.
Days before he was supposed to play the inaugural Rolling Loud festival in San Bernardino earlier last month he was sent back to jail, accused of coercing his accuser to drop her case against him. A judge slapped him with multiple new felony counts of witness tampering and harassment over calls he made to the accuser while he was jailed last year and shipped him off to Turner Guilford Correctional Center in Miami. He pled not guilty and was released and placed on "very restrictive" house arrest for two months. His next hearing is Jan. 24 — a day after his 20th birthday.
"I looked at him and I'm seeing someone who literally got dealt a bad hand in life," Onfroy's manager Solomon Sobande recalled of the first time he met the artist, the two men separated by a thick glass partition.
"Knowing he had all this potential, I was sad for the kid," Sobande continued. "He's got his own issues, but it's safe to say he didn't get the fairest hand."
After his deal with Capitol Music Group was announced, Onfroy issued an apology to the women he's "disrespected" or "made feel violated" and vowed to donate more than $100,000 to domestic violence prevention programs.
"I would never intentionally try to make a woman feel uncomfortable or in danger by my own conscious will," he wrote online.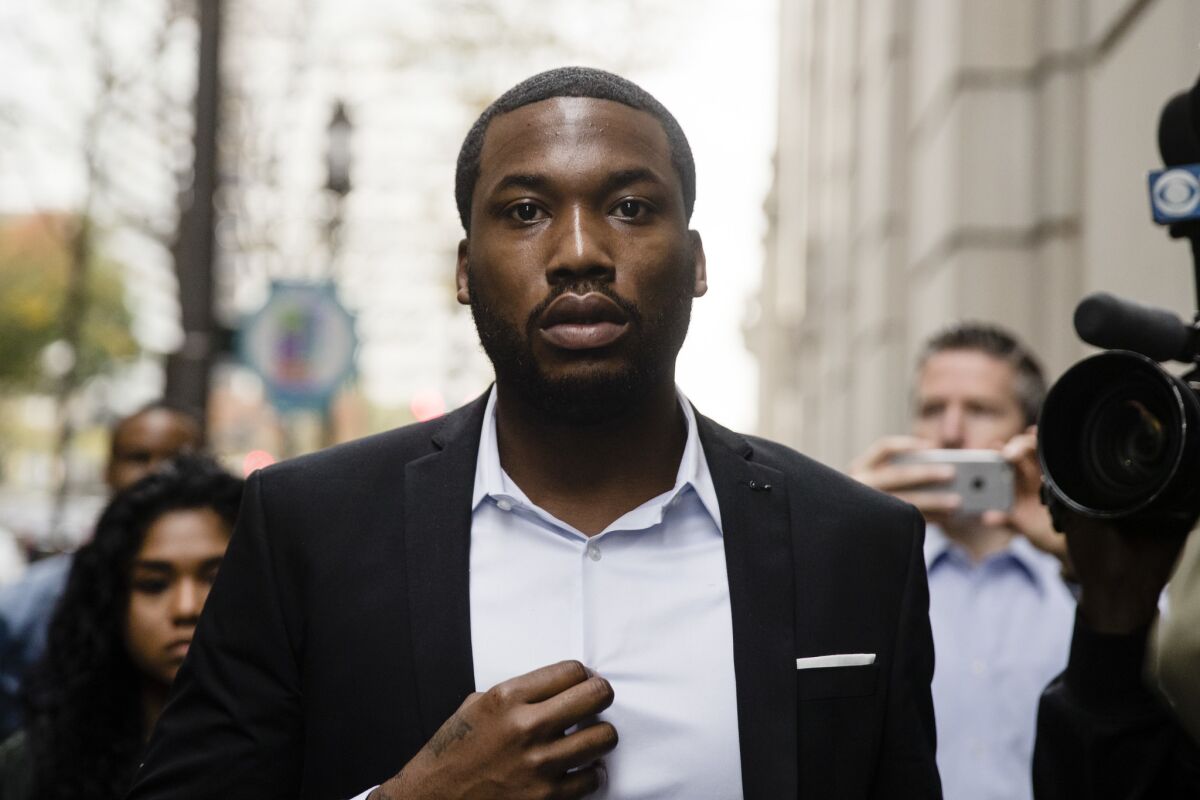 All this stuff is coming out about Harvey Weinstein and Hollywood guys, but in the hip-hop community it's just put under the rug.

— Talyssa Lee
His mounting troubles underscore the difficulties of separating art from the artist. And it's that very question of just how much Onfroy is living his music that has sparked such intense scrutiny of his rise amid his ongoing case.
Born in Plantation, Fla., with "a melting pot," as he's put it, "of Jamaican, Syrian and Italian" heritage, Onfroy faced a tough upbringing — one marred by violence.
"I've been fighting since I was a kid," he said in a rare interview on the No Jumper podcast. Onfroy, through his spokesperson, declined to be interviewed for this article.
Onfroy's mother struggled to care for him and he shuttled around to various caregivers. When he was 6, he claims he fended off a man attacking his mom by biting and slicing him with a glass shard. He was expelled from middle school for fighting and bad behavior got him tossed out of several more schools before he landed in a juvenile detention center over a gun charge.
Music provided an outlet. He discovered nu-metal, rock and rap by listening to Papa Roach, Eminem, Nirvana and the Fray. And he joined his school choir, though Onfroy says he was tossed out for punching a classmate mid-performance.
By the time he was 16, Onfroy was recording in a makeshift studio and posting his grungy confessionals to Soundcloud. "Music saved me as an individual, because I was literally haunted by myself," he said in press notes for "17." "As a person, I was lost. [Music] gave me a purpose. Within that purpose, I became able to display my pain for others."
Pain and trauma is a frequent thread of his music. Over intentionally unpolished tracks that fuse emo, indie rock, hip-hop, R&B, nu-metal and EDM, Onfroy raps and sings of darker matter — mental illness, abuse, suicide and incarceration.
"If death is what it seems, why is it so vividly portrayed within my dreams," he wonders on "Vice City," an early Soundcloud offering. On "17," a track is dedicated to a 16-year-old girl who committed suicide during a trip to model for him. To make a point about racism, he showed a white child being hung in a music video.
Those close to him insist XXXTentacion is simply a character and that Onfroy is misunderstood, prejudged by his image and troubled history.
"He found a dope way to direct his pain into his music," Sobande said. "His album is genius and I don't think its been as well-received as it should be because of the allegations against him. I just want him to get a fair shot."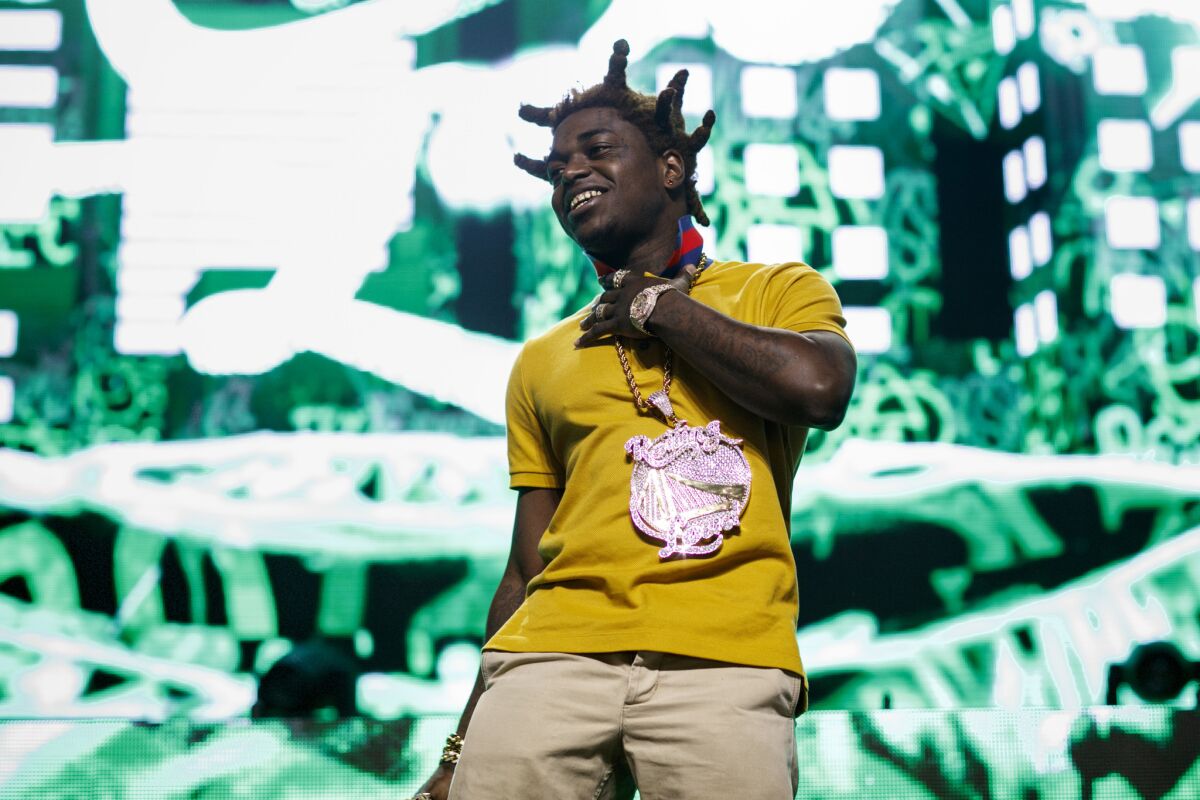 Onfroy does seem to court controversy. As he was gaining a following, he was charged with committing home invasion, robbery and aggravated battery with a firearm in 2015, according to court records. He once shared footage of himself having sex with an unidentified woman, and his Twitter feed is rife with vulgar diatribes.
Videos of Onfroy getting into fistfights are prevalent online — one clip, streamed to Periscope, shows him ambushing a man with punches, elbows and kicks. He's even gotten into melees at his own concerts.
An outlaw attitude paired with a wild appearance — the words "Numb" and "Alone" are tattooed on his face, along with a broken heart and other scrawlings — fueled his image. As did his mug shot, which was widely disseminated by Empire, the company that distributes Onfroy's music via his Bad Vibes Forever imprint.
For many, the stark image of Onfroy — pale skin, tattoos, blonde and black dreadlocks — was the first and only glimpse they got of the artist. Fans made the picture their avatars on social media and plastered it on things like T-shirts, phone cases and skateboards.
"It turned out to be genius," Sobande admitted. "It showed people that he's really crazy and living his music, good or bad. … He had a tumultuous upbringing and it shows. But he's very smart at what he does. He understands sensationalism, and what it takes to get people's attention."
Critics have wrestled with separating the music from the crimes he's allegedly committed and fans are eager to defend the man that has used his music and platform to deal with mental illness (he says he made "17" for "the depressed ones"). His supporters have been known to attack detractors and have taken to Twitter, Reddit and online forums to discredit his accuser as the domestic violence case got more attention with Onfroy's rising popularity.
"You shouldn't be [accused of] beating women and then getting a record deal. It's ridiculous."

— Kenny Nunlist, creator and editor of RapDose
Rap blogger Nunlist was unaware of the accusations against Onfroy when he posted "Look at Me" on his site early last year after it was released as a digital download. "People started sending me pictures of [his accuser], with her face battered. And then I got the police report," said Nunlist, creator and editor of RapDose. "A lot of people didn't know about it outside his fan base, and nobody in that base is supporting that girl."
When Nunlist began circulating the images and screenshots of Onfroy's charges he said the rapper's fans sent him death threats, a few even locating his address.
"He's got a really young fan base," Nunlist said. "Kids that look 12 in their avatar are writing that they think he's innocent. People have no sympathy toward [the victim]."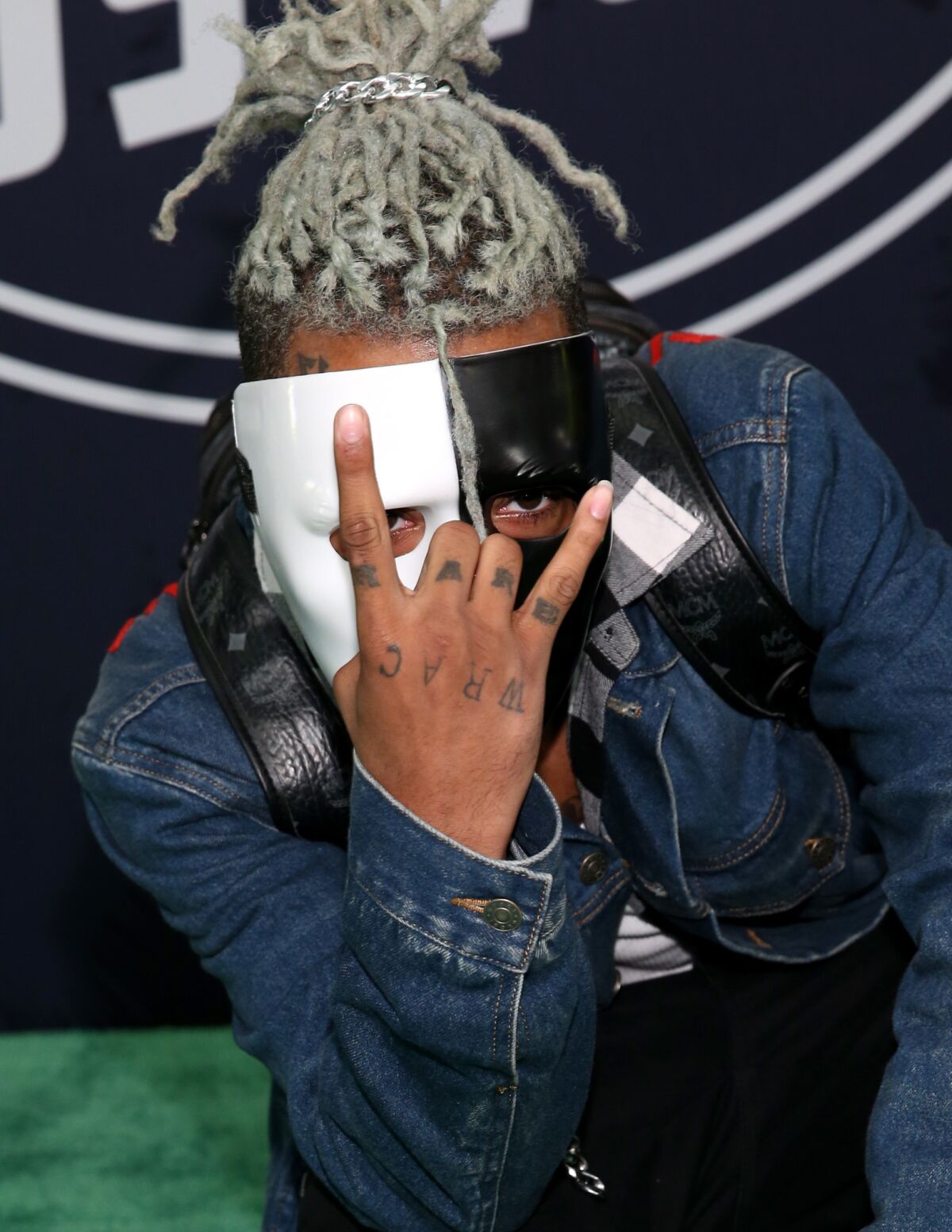 In a deposition given at a Miami public defender's office last January and leaked to Pitchfork the young woman, whom Onfroy named a track after on "17," detailed a routine pattern of alleged abuse while they lived together in North Miami and Orlando in 2016.
She alleged Onfroy once slapped her because she complimented a male friend on his jewelry. Another time, she claimed in the deposition, Onfroy allegedly head-butted, punched, stomped and kicked her over humming the verse of a male collaborator.
While she was pregnant with his child in October 2016, she alleged in the deposition that Onfroy elbowed, head-butted and punched her before strangling her until she nearly passed out. She alleged that Onfroy and his roommates then took her to another apartment, keeping her there for two days before she escaped and went to the police.
Onfroy's lawyer did not return multiple requests for comment.
The woman declined to be interviewed for this story, citing the open case, and called the leaking of her deposition "obscene." But a friend of the accuser recounted to the Times three incidents she witnessed, or overheard, first-hand in their apartment while hanging with the couple in June 2016.
"With her [shirt] on you couldn't see anything," said Talyssa Lee, who met the victim while dating a friend of Onfroy's. "She pulled up her shirt and underneath she looked like a Dalmatian the way the bruises were all over her body.
"He's a very intelligent person, he's not stupid," Lee continued. "He's charming — and calculating."
After his release in March, Onfroy laughed off the allegations in a crass, expletive-laced tirade over social media.
Sobande offered a more earnest defense. "Him and his girl both come from nothing," he continued. "He's rising fast to stardom, there's things going on — I'm not saying he's a perfect person, but he's innocent of this."
Whatever happens to Onfroy one thing is certain, his fans are eager to support him as he awaits his next hearing later this month.
"I don't care what he does in his personal life. His art is what I'm interested in," said Mika Williams, a 22-year-old fan in McKeesport, Pa. "If you confine yourself to artists who have a squeaky clean background, you'd have nothing to listen to or watch."
Lee, however, disagrees. "It's a disgusting situation," she said. "All this stuff is coming out about Harvey Weinstein and Hollywood guys, but in the hip-hop community it's just put under the rug. The fact that he's on top of the world, it tells you what this world is like."
See the most-read stories in Entertainment this hour »
For more music news follow me on Twitter:@GerrickKennedy
ALSO
Rolling Loud's SoCal debut underscore's hip-hop's cultural dominance
Why hip-hop, once ostracized in clubs, is ruling the festival circuit
Get our L.A. Goes Out newsletter, with the week's best events, to help you explore and experience our city.
You may occasionally receive promotional content from the Los Angeles Times.