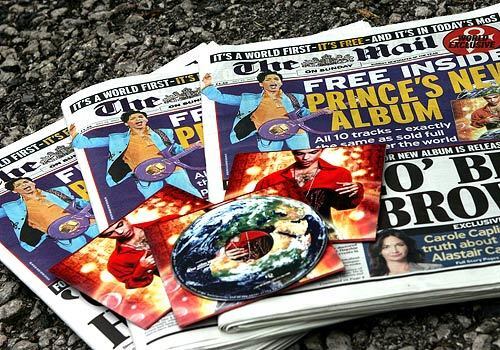 8 Images
Prince of publicity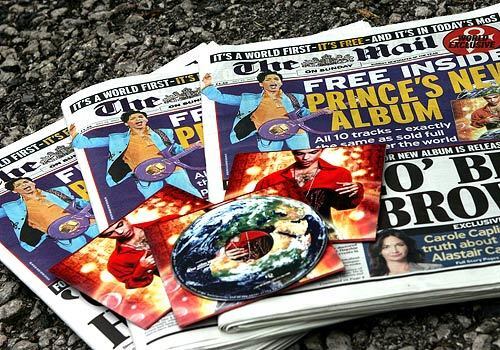 By Todd Martens, Times Staff Writer
Scheme:

Copies of Prince's latest album, "Planet Earth," were included July 15 with British newspaper the Mail on Sunday.
How it worked:

Without a single roaring up the radio charts, Prince not only found a way to get people to talk about his new album, but he also put it in the hands of customers for the price of a Sunday newspaper -- a brash and crafty move that generated the ire of his local label,
Sony
BMG U.K. British retailers also fumed, screaming that the move would accelerate the demise of the CD, a seeming inevitability that appears to be happening without Prince's help.
(Paul Ellis AFP/Getty Images)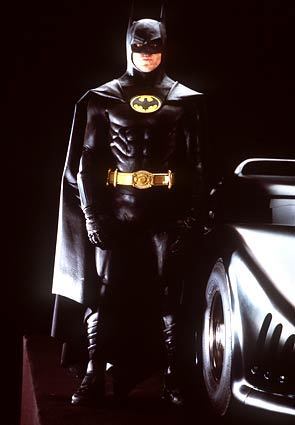 Scheme:

Warner Bros. artist Prince wrote the music for the much-anticipated 1989 Warner Bros. film "Batman."
How it worked:

Reviews of the cross-media promotional stunt were largely "eh," but we suspect that critics were more turned off by the concept than by the music. Director Tim Burton didn't hit the audience over the head with the tunes, and songs like "Trust" and "Partyman" hold up as solid funk-rockers. We are not, however, going to defend "Batdance."
(Warner Bros.)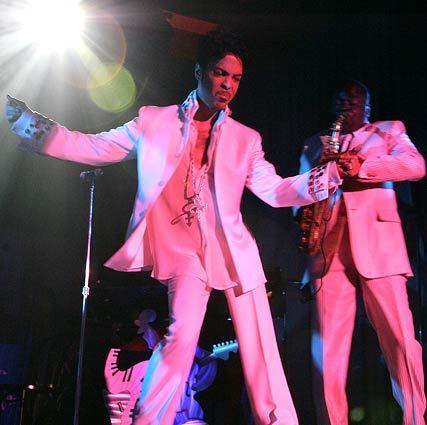 Scheme:

To drum up publicity for the release of "Planet Earth," Prince played seven nights at Hollywood hot spot the Roosevelt Hotel.
How it worked:

The critics were largely positive on Prince's week of intimate shows at the trendy hotel. But their word is all we have to go on, as tickets went solely to the privileged class, costing $3,121 for dinner and admission for two. The riffraff could try to secure a host of standing-room slots sold for $312 -- or buy a few weeks' worth of groceries.
(Afshin Shahidi)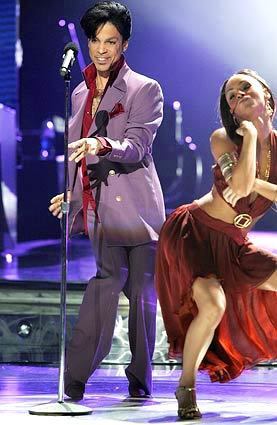 Scheme:

Prince was a "surprise" performer on the 2006 finale of "American Idol."
How it worked:

To promote last year's album "3121," Prince stooped to performing on "American Idol," which may be a highly entertaining karaoke show, but it's still a karaoke show. Although it generated press and inspired debates about the use of "American Idol" as a marketing tool, chances are you still don't own "3121."
(Kevork Djansezian / AP)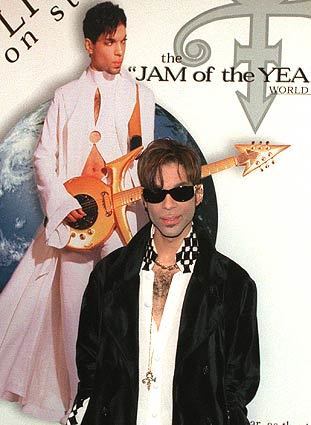 Scheme:

In what ultimately amounted to a protest with his record label, Prince changes his name to a symbol in 1993.
How it worked:

It all started harmlessly enough, with a public and entertaining feud between an artist and a corporate giant, resulting in Prince's declaring that his name had become nothing more than a marketing tool. All fine and dandy, but changing one's name to something that looks like a brass instrument crossed with a seahorse doesn't really stick it to the Man.
(Adam Nadel / AP)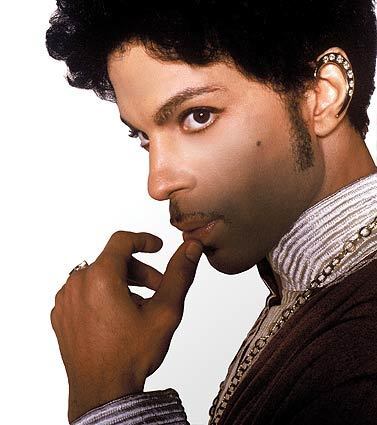 Scheme:

For the release of 2004's "Musicology," Prince gave away the CD with concert tickets.
How it worked:

After some downloadable and instrumental releases, Prince found an ingenious way to secure a top 10 album on the Billboard charts -- give it away with tickets to a massive arena tour. It was also a bid to stay relevant, as fans who packed the stands to hear "Purple Rain" walked away with an album they probably wouldn't have bought otherwise. And finally, with what Prince charges for concert tickets, a free CD is the least he could do.
(Amour Photography / AP)
Scheme:

Performing at the 2007 Super Bowl halftime show in Miami.
How it worked:

This marked the official end of an era, as Prince had gone from a scandalous star with sex-drenched lyrics (see "Darling Nikki") to a devout Jehovah's Witness with family-friendly, halftime-ready performances. Sigh. It was predictably safe, with three cuts from "Purple Rain" and a medley of covers, including the Foo Fighters' "Best of You," but Prince can still control an arena better than Peyton Manning.
(Tannen Maury / EPA)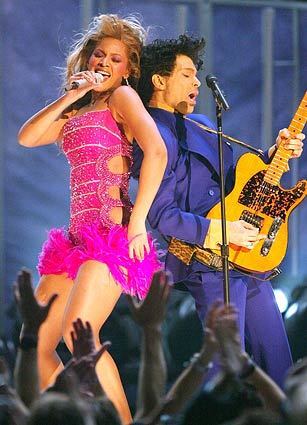 Scheme:

Prince opened the 2004 Grammy Awards by performing with Beyonce.
How it worked:

The year 2003 brought us solid albums from such mainstream artists as OutKast, the White Stripes, Jay-Z and Radiohead. So why was Prince opening the 2004 Grammys performing a medley of his non-2003 hits with Beyonce? For purely marketing and promotion reasons, and it stank, especially at a show that's supposed to be honoring the past year in music.
(Frank Micelotta / Getty Images)