Heavy D dies at 44; singer who shaped rap music
Rapper Heavy D, real name Dwight Arrington Myers, collapsed outside his Beverly Hills home on Tuesday and was later pronounced dead at a local hospital. The Jamaican American singer launched his career in the late 1980s with the albums "Living Large" and "Big Tyme." He went on to act in projects such as "Big Trouble" and "
Tyler Perry
's House of Payne."
Recently, Heavy D returned to rap, performing for the first time in 15 years at the BET Hip Hop Awards (pictured) in October 2011.
(Chris McKay / Getty Images)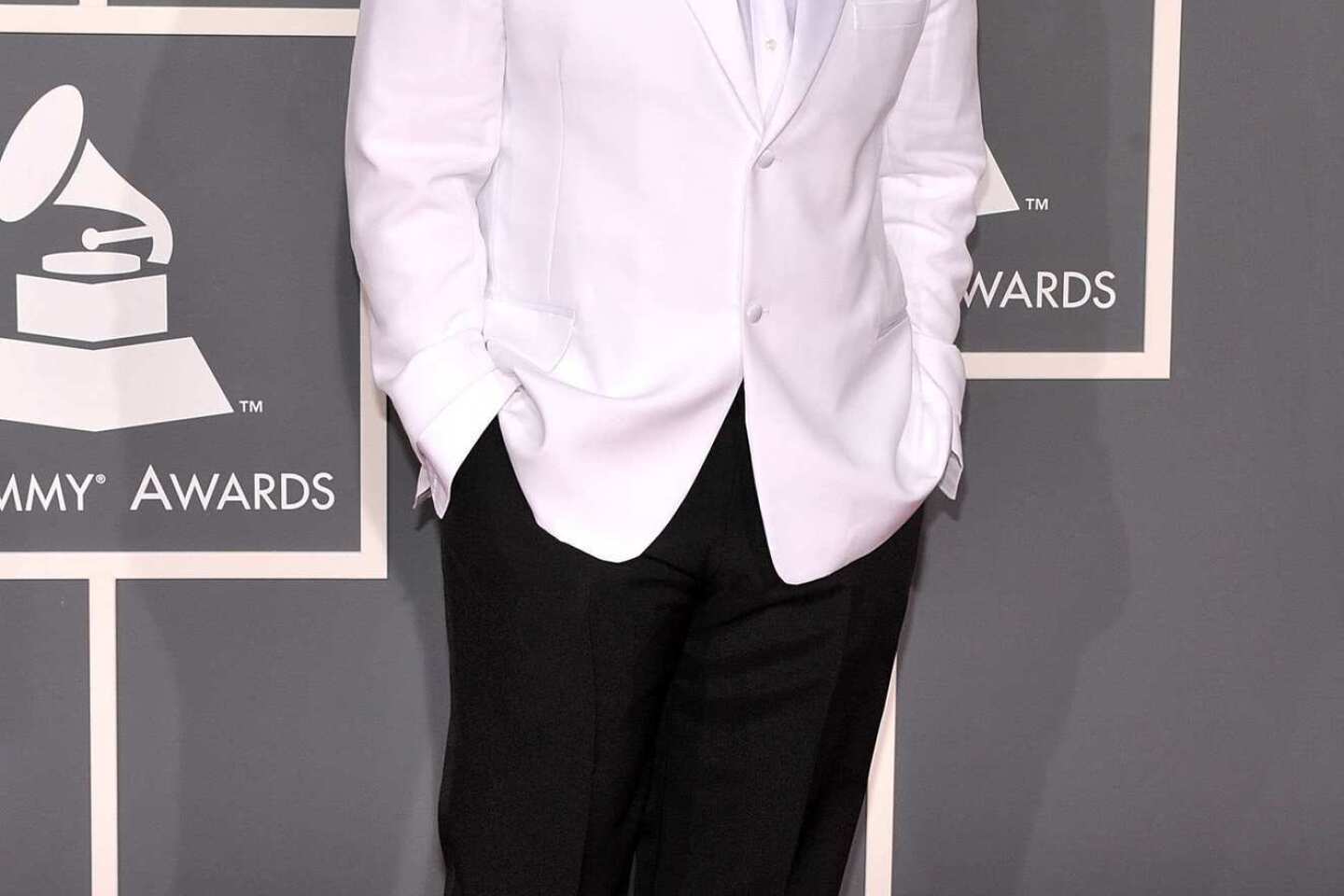 Heavy D at the
Grammy Awards
at
Staples Center
in February 2009.
(Frazer Harrison / Getty Images)
Heavy D arrives at the premiere of the 2002 film "All About the Benjamins."
(Sebastian Artz / Getty Images)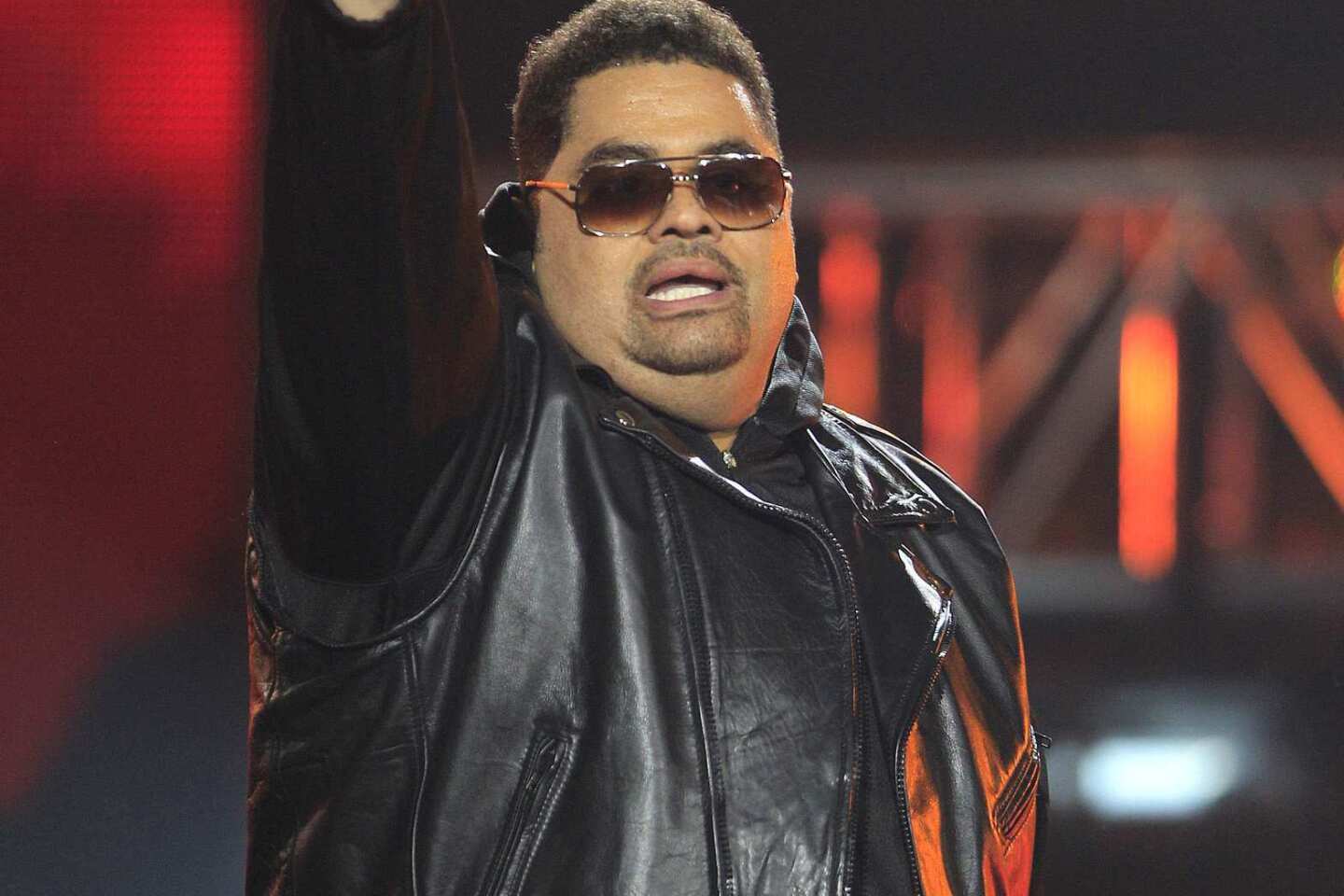 Heavy D is seen performing at the 2011 BET Hip Hop Awards.
(David Goldman / Associated Press)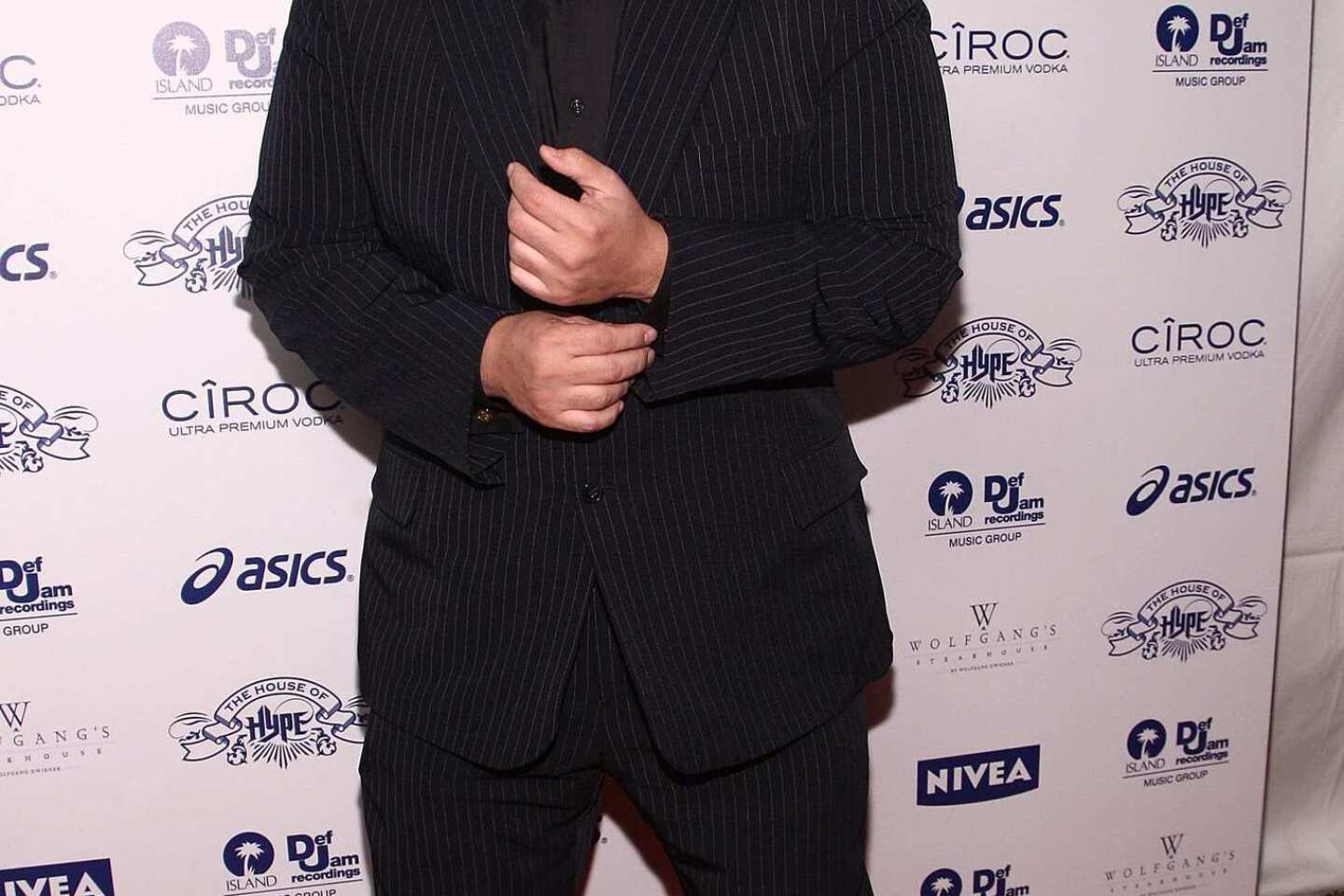 Heavy D arrives at House of Hype and Antonio "L.A." Reid's post-Grammy party in February 2009.
(Alberto E. Rodriguez / Getty Images)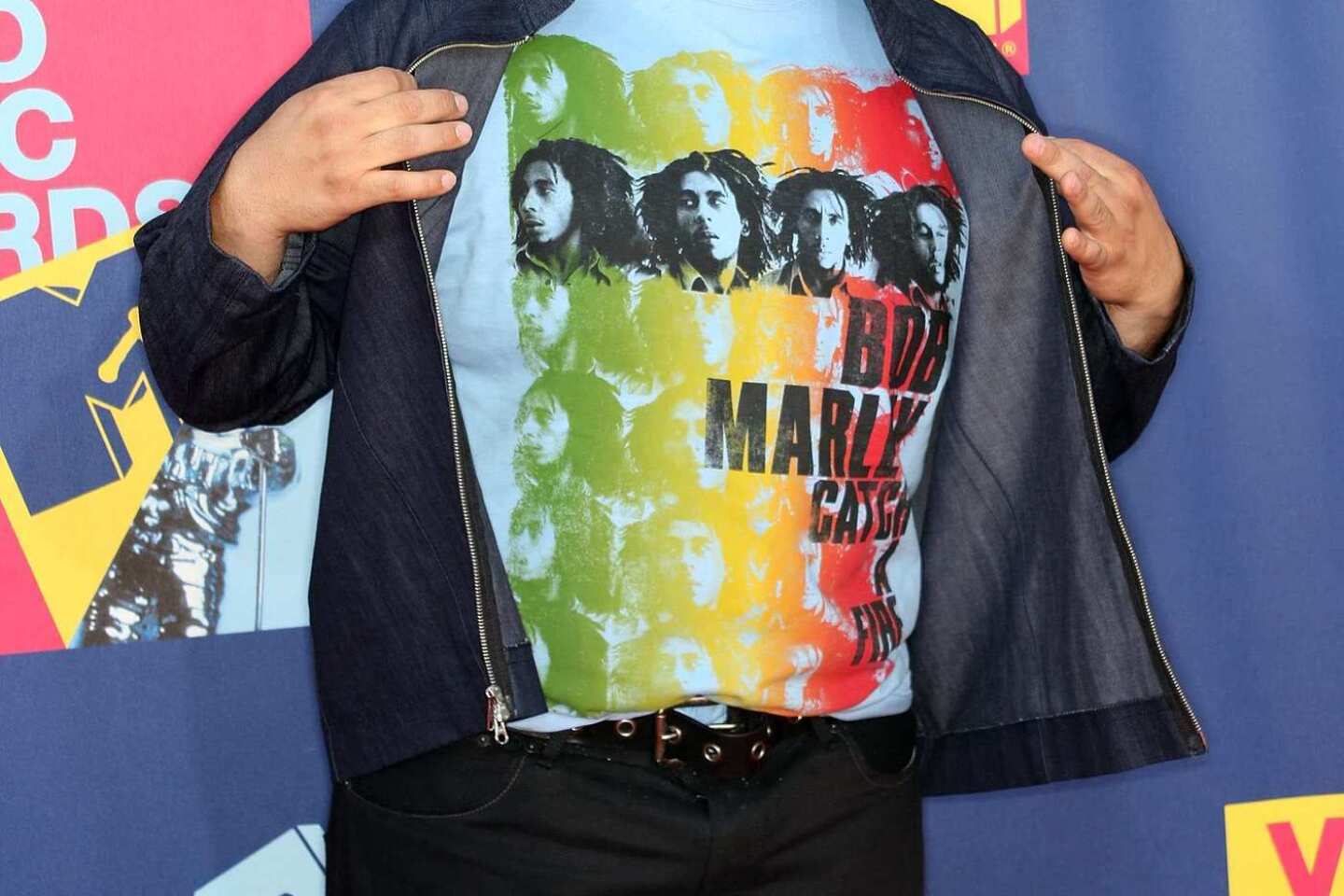 Heavy D at the
MTV Video Music Awards
at Paramount Studios in September 2008.
(Frederick M. Brown / Getty Images)
Rapper and actor Heavy D, who played an influential role in shaping
rap music in the late '80s and early '90s with a fusion of New Jack Swing and reggae, has died. He was 44.
Heavy D, who was born Dwight Arrington Myers, died Tuesday in the emergency room at Cedars-Sinai Medical Center in Los Angeles after collapsing on the walkway outside his Beverly Hills home, according to law enforcement sources. The Los Angeles County coroner's office is investigating the cause of death.
Myers, who was 6 feet 3 and weighed more than 300 pounds at one point, anointed himself the "Overweight Lover," but he had slimmed down in recent years.
He burst on the scene in the late 1980s as the frontman of the hip-hop group Heavy D and the Boyz, which he formed with neighborhood friends Eddie F (Edward Ferrel), G-Whiz (Glen Parrish) and Trouble T-Roy (Troy Dixon).
The Boyz were the first group signed to burgeoning Uptown Records, and their 1987 debut, "Living Large," reached the No. 10 spot on the Billboard R&B/Hip-Hop Albums chart.
Their 1989 album "Big Tyme" went platinum and yielded the hits "We Got Our Own Thang," "Somebody For Me" and "Gyrlz, They Love Me."
They went on to release three more albums and recorded the theme songs for the TV shows "In Living Color" and "MADtv" before Myers embarked on a solo career.
Born May 24, 1967, in Jamaica, Myers was the youngest of six children. His mother Eulah, a nurse, and father, Clifford, a film technician, moved the family to Mount Vernon, N.Y., when he was young.
He found success in the music industry despite having dropped out of school after the eighth grade. Myers garnered praise for his radio-friendly, playful flows and was embraced as an unlikely sex symbol by female fans who called him a "big teddy bear."
Suave and profane-free in his raps, Myers was often heralded as the "Barry White of rap" — an image he played up on hits such as "Mr. Big Stuff," "Big Daddy" and "The Overweight Lover's in the House." But by no means did he consider himself soft.
"I'm not one of those pop guys. That's for wimps like Vanilla Ice," he told The Times in 1991. "I aim my music at the hip black, hip-hop audience. In my kind of rap, I like to make these statements — like rapping [about] sexism and paying tribute to black women or raising consciousness of kids about the ghetto. Making those statements and being heard — that's one of the best things about being a rapper."
It wasn't long before industry players wanted to tap into his charm. Heavy D landed on a remix of Janet Jackson's hit single "Alright," and he went on to lend a verse to Michael Jackson's 1992 smash "Jam." He also collaborated with Cee-Lo, Q-Tip, Quincy Jones and B.B. King.
"I am in total disbelief....I was so blessed to not only meet him, but to collaborate with him," said R&B singer Brandy, who teamed with Myers on a remake of Michael Jackson's "Rock With You" for Jones' 1995 "Q's Jook Joint."
Myers joined Sean "Puffy" Combs, Jermaine Dupri, Suge Knight, Dallas Austin and Russell Simmons as moguls who were able to transform street credibility into boardroom positions. In 1997 he was appointed president and chief executive of the label that launched his career and had gone on to become a well-oiled machine of New Jack Swing — which placed R&B melodies over hard-knocking hip-hop beats — with artists Jodeci, Mary J. Blige and Monifah. Myers was then promoted to senior vice president for Universal Music.
Later he focused on a successful acting career which included film roles in "The Cider House Rules," "Life" and the recently released "Tower Heist." He was also featured in recent episodes of "Law & Order SVU" and "Tyler Perry's House of Payne." Myers received a 2006 NAACP Spirit Award for his starring role as a Vietnam veteran in the play "Medal of Honor Rag." He also earned a Drama Desk Award nomination for his 1995 starring role in the off-Broadway play "Riff Raff."
In September, Myers digitally released his ninth and final album, "Love Opus."
Myers' survivors include a daughter.
Los Angeles Times staff writer Andrew Blankstein contributed to this report.
Get our L.A. Goes Out newsletter, with the week's best events, to help you explore and experience our city.
You may occasionally receive promotional content from the Los Angeles Times.