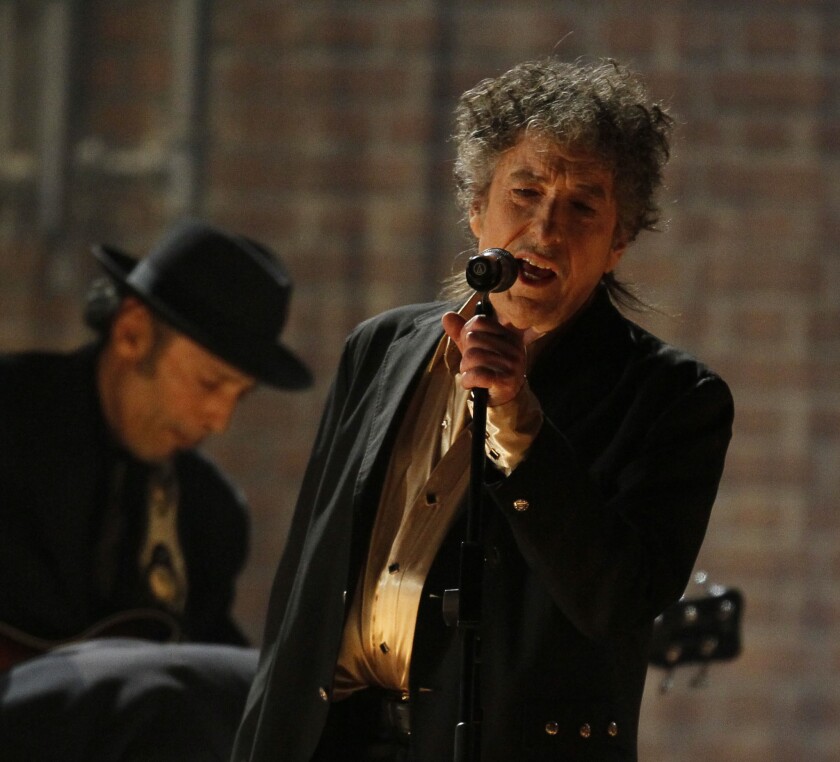 First the old, now the new.
Just days after he confirmed the existence of an extensive personal archive to be housed in Tulsa, Okla., Bob Dylan announced Monday that he'll tour the United States this summer behind a new studio album.
See more of Entertainment's top stories on Facebook >>
The record, titled "Fallen Angels," according to a post on Dylan's website, follows 2015's "Shadows in the Night," on which the 74-year-old singer covered 10 songs associated with Frank Sinatra.
But that's about all that's known about the new album, copies of which will be given away (on "Compact Disk," no less) to people who buy tickets for Dylan's upcoming shows.
The tour is set to launch June 4 near Seattle and wrap July 17 in Gilford, N.H. Several dates in Southern California are scheduled, including June 11 at the Santa Barbara Bowl, June 13-14 at Humphreys Concerts by the Bay in San Diego and June 16 at the Shrine Auditorium in Los Angeles. (Tickets for the L.A. concert will go on sale Friday.)
According to Dylan's website, Mavis Staples will perform as the singer's opening act.
Twitter: @mikaelwood
---