LetLive brings an even newer noise to the Troubadour tonight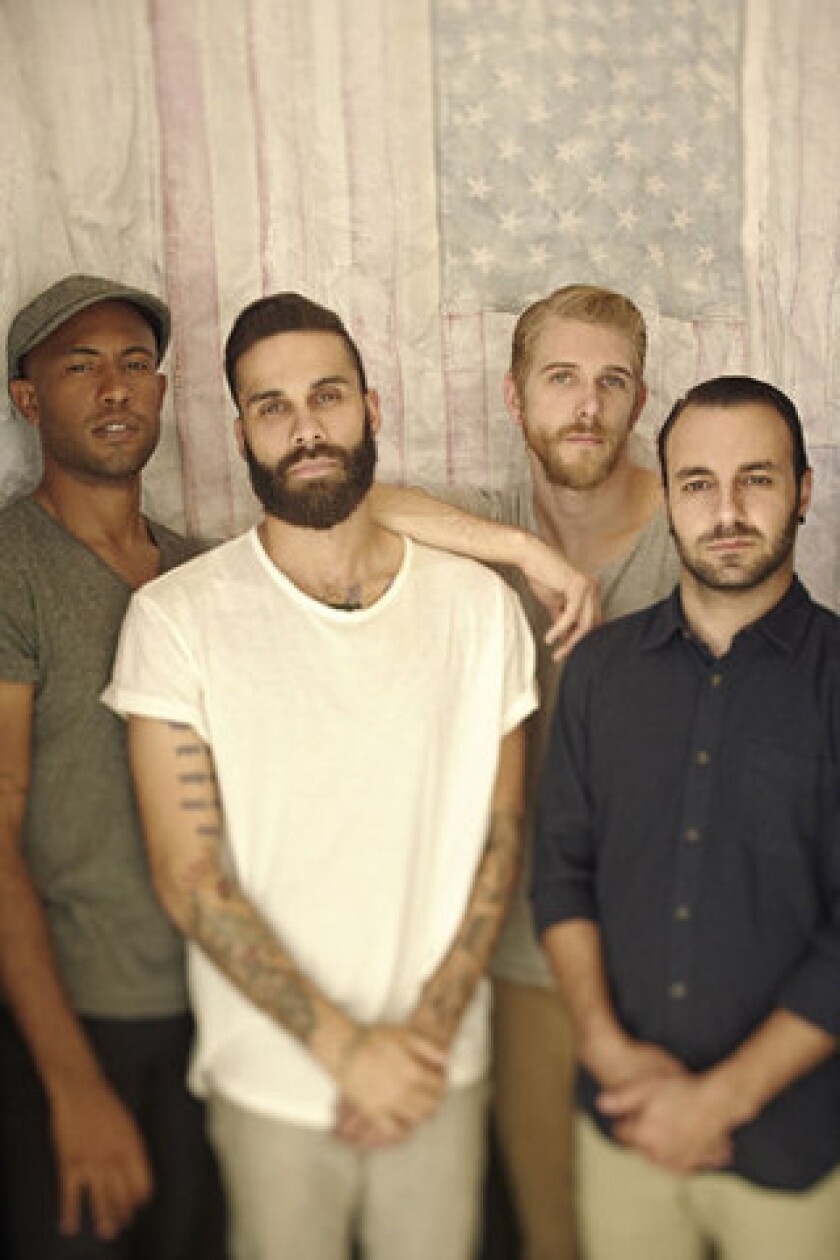 Now that Refused has hung up its new noise, who will lead the charge for sonically ambitious punk rock? They must have the chops and structural smarts of the post-punks, but still hit hard enough to win over festival-sized audiences.
Our nominee? The L.A. band LetLive, who celebrates the release of its full-length "The Blackest Beautiful" with a show at the Troubadour tonight.
It's screamy enough for the ear-gauged throngs, but politically volatile and restless enough in its productions to win over the same punk-scene skeptics that eventually embraced the Blood Brothers and At the Drive-In as major acts.
Tracks like "Banshee (Ghost Flame)" and "White America's Beautiful Black Market" twist and stutter with all the classic moves of the band's Epitaph Records hardcore peers. But then you notice the Latin percussion and vocal cadences ripped from '90s hip-hop. (Watch "Banshee (Ghost Flame)" below.)
They can write a real chorus, which will probably give them legs on KROQ in the future, and when singer Jason Aalon Butler wants to he can hit a pristine vocal line to sell a melody.
But the real fun is in watching these aggressive songs unwind with a ferocious imagination -- one brimming with enticingly cryptic leftist politics. The band's videos and shaky, volatile live clips show a young act sitting on a powderkeg of potential onstage.
Tonight's show is sold out, but if you can find a way in, you'll probably see the start of a big new conversation about L.A. punk, and where it's going from here.
ALSO:
Black Sabbath visit hell at sweaty Sports Arena
Review: Nine Inch Nails' musically shimmering 'Hesitation Marks'
---
Inside the business of entertainment
The Wide Shot brings you news, analysis and insights on everything from streaming wars to production — and what it all means for the future.
You may occasionally receive promotional content from the Los Angeles Times.