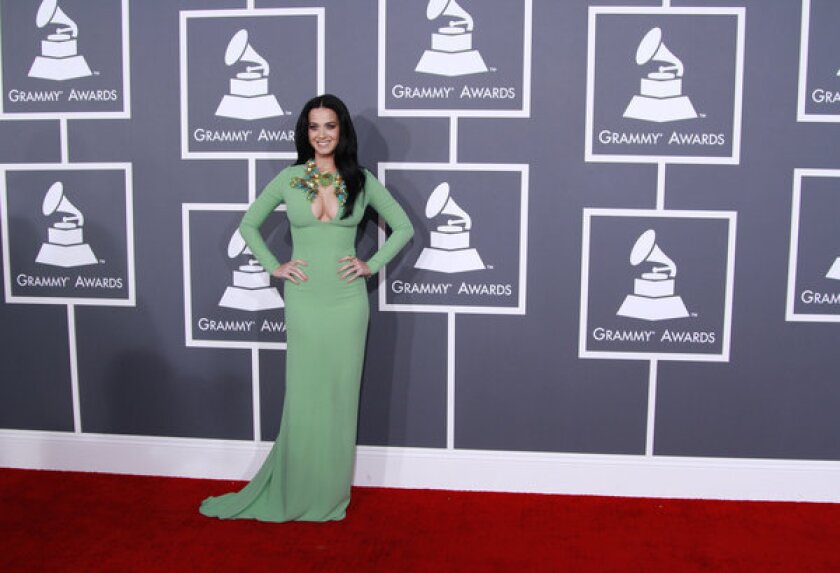 Ahead of the release of her album "Prism," pop vixen Katy Perry has been teasing the disc's era.
In promo clips for the album's lead single, "Roar," the singer buried her pin-up, candy-coated image and went as far as burning her signature blue wig.
If "Prism" is supposed to showcase Perry shedding her sugary, often outlandish image, the album's lead single allows her to dip her brightly colored toenails into the waters -- without abandoning the sticky arena pop she's known for.
Leaking online a few days ahead of its scheduled Monday premiere, "Roar" is Perry at her finest: delivering a sweet, poppy confection with a bit of bite -- think Red Hots over Sour Patch Kids.
Driven by the type of thumping drums that will incite fist-pumping in cars, dance floors and stadiums, the uplifting, rock-fueled pop tune has the singer unleashing a triumphant blaze after being pushed way past "the breaking point" by a former lover (cue those Russell Brand mentions).
"I got the eye of the tiger, the fire / Dancing through the fire, 'cause I am a champion / And you're gonna hear me roar / Louder, louder than a lion," she sings on the chorus.
"Roar" doesn't pack the same brazen, fiery edge of previous post-divorce singles such as "Wide Awake" and "Part of Me," but Perry's knack for crafting ubiquitous pop anthems remains untouched.
Just like her previous inescapable smashes, "Roar" comes courtesy of pop masterminds Dr. Luke and Max Martin and will easily claw its way to the top of radio spins even though the song's uncomfortably close sonic flirtation with Sara Bareillies' smash "Brave" already has fans up in arms on Twitter.
"Prism," Perry's fourth album -- and first since 2010's behemoth "Teenage Dream" -- is due Oct. 22.
Listen to "Roar" below:
---