Neil Young sets tone at benefit for children's education
Something of a modern-day Brigitte Bardot, Georgia May Jagger is the youngest daughter of supermodel Jerry Hall and Rolling Stones guitarist Mick Jagger. She's taken a liking to modeling, with her signature asset: a gap between her two front teeth.
(Henry S. Dziekan III / Getty Images for Sunglass Hut)
Zoe Kravitz took the my-dad's-a-rock-star-and-I'll-be-one-too-thing to heart. As the lead singer of Elevator Flight, Zoe and her mates have performed on the same stages as the Roots and the Black Keys. She's also acted in "X-Men: First Class" (2011), "After Earth" (2013) and "Californication."
( Ilya S. Savenok / Getty Images for H&M)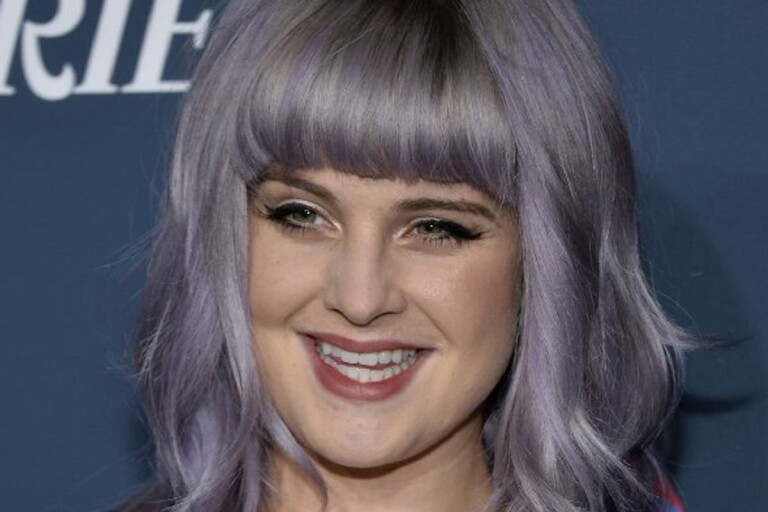 Kelly Osbourne was introduced to the world as a harshly honest, tatted teen on MTV's reality show "The Osbournes." She turned to music, launching two albums: "Shut Up" (2002) and "Sleeping in the Nothing" (2005), but has since evolved. She now gives style advice on E!'s "Fashion Police."
(Frazer Harrison / Getty Images for Variety)
Early on, Lily Collins took an interest in journalism and acting. She wrote the "NY Confidential" column for Elle Girl and was a Nickelodeon TV correspondent. Now an actress, she's appeared in "The Blind Side," (2009), "Mirror Mirror" (2012) and "The Mortal Instruments: City of Bones" (2013).
(Abraham Caro Marin / AP Photo)
Kimberly Stewart shot to fame as Paris Hilton's club-hitting sidekick. These days, she's a mother to young Delilah, whose father is Puerto Rican actor-producer Benicio Del Toro.
(Danny Martindale / Getty Images)
A paternity test revealed that Daisy Lowe was rock royalty. Since then she's been handpicked by designer Karl Lagerfeld to walk the Chanel runway and later modeled for Nanette Lepore, Vivienne Westwood and Burberry. She also posed topless for Esquire and nude for Playboy.
(Ben A. Pruchnie / Getty Images)
Fashion designer Stella McCartney didn't need to lean on her father's Beatles fame. At 16, she interned with French fashion designer Christian Lacroix and went on to study fashion design in London. Stella became chief designer of French line Chloe and then launched her own popular label.
(Peter Kramer / Getty Images for North America)
Theodora began modeling at 14 years old for a Tommy Hilfiger campaign alongside Mick Jagger's daughter, Lizzy. Since then she's been snapped by world-renowned photographers and scored the covers of Glamour Italy, Nylon UK and Rolling Stone. Her younger sister Alexandra plays the model cards as well.
(Henry S. Dziekan III / Getty Images for Sunglass Hut)
Frances Bean Cobain's mother, Courtney Love, supposedly used heroin during her pregnancy, so Frances was taken away. She also visited her father, Kurt Cobain, in rehab until he died. Love later disowned Frances, and photos of her taken by YSL's Hedi Slimane also drew a spotlight.
(Steve Granitz / WireImage)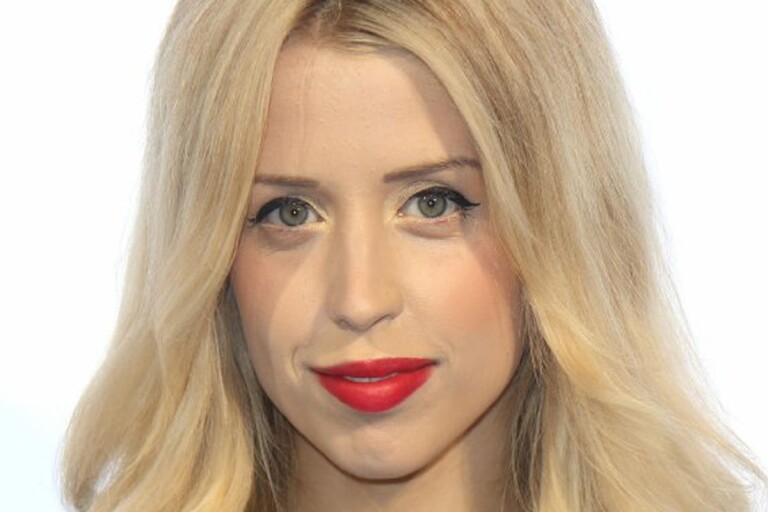 Peaches wrote and starred in a documentary about herself as a teenager, "Peaches Geldof: Teenage Mind" (2005). That was after photos of her using heroin hit the Web. In addition to taking care of her two sons, she hosted TV specials. Geldorf was found dead in her home on April 7. She was 25.
( Mike Marsland / WireImage)
"Am I dessert?" Neil Young wryly asked the crowd of about 600 who attended the annual concert benefiting the Silverlake Conservatory. He followed a set by the Red Hot Chili Peppers, playing for a crowd who'd paid a minimum of $2,000 a seat to attend the event in the historic Paramour Mansion overlooking downtown Los Angeles. "I think I'm the main course, but I like being dessert."
Young, 67, served up a half-hour-plus solo acoustic set Wednesday that included several of his own cornerstone numbers as well as versions of songs by fellow folk-rockers Bob Dylan, Gordon Lightfoot and Phil Ochs.
The presence of one of rock's most respected veterans at the benefit, which started in 2003 at the tiny Edendale Grill with a small-scale performance by Tracy Chapman, signaled its growth from a grass-roots affair among the L.A. alt-rock community into a widely supported event. The benefit now draws such Southland movers and shakers as Mayor Eric Garcetti and billionaire businessman Ron Burkle. Garcetti toasted the conservatory and the music instruction its school offers children, regardless of their financial situation.
PHOTOS: Iconic rock guitars and their owners
Among the other celebrity guests: actor Val Kilmer, actor and would-be rock god Jack Black and his musician wife, Tanya Haden, Gus Van Sant, Rancid's Tim Armstrong, Bad Religion founding member Brett Gurewitz, actresses Rosanna Arquette and Christina Applegate, director Roland Emmerich, Shepard Fairey, System of a Down's Serj Tankian and David Spade.
Young, dressed in a dark fedora and motorcycle boots, stomped and prowled the stage with his guitar and harmonica for most of his set. He also hunched over a battered upright piano for a couple of numbers on the temporary stage, which was erected on the grounds of the hilltop estate owned since 1998 by philanthropist Dana Hollister.
In addition to Young's performance, which he said was a return favor for the Chili Peppers' participation in his Bridge School benefit shows in Northern California, the evening involved a silent auction. The auction included donated works of art by luminaries including Ed Ruscha, John Baldessari, Fairey, Raymond Pettibon, Cecily Brown, filmmaker Van Sant and musician-actor-artist John Lurie.
PHOTOS: Iconic rock guitars and their owners
The benefit was spearheaded by Chili Peppers' bassist Michael "Flea" Balzary and lead singer Anthony Kiedis, both of whom are on the conservatory's board of directors. They did double duty in a full-band performance with the rest of the Chili Peppers preceding Young.
Young's repertoire staples — "Comes a Time," "Harvest Moon" and "Heart of Gold" — were interspersed with Dylan's "Blowin' In the Wind," that timeless plea for humankind to rise above its primal instincts, Ochs' gorgeously poetic ode to transformation, "Changes," and fellow Canadian Lightfoot's "Early Morning Rain," which Lightfoot drew out of his impressions of watching planes come and go at LAX in the early 1960s.
The Chili Peppers warmed up the crowd, who were seated at tables spread across the mansion's lawn. Kiedis ricocheted around the stage as he and his mates zipped through a quick 30-minute set of their signature rock-rap-funk-punk stew, including "The Adventure of Raindance Maggie," "Can't Stop," "Around the World" and an homage to the night's headliner with their version of Young's "Everybody Knows This Is Nowhere."
PHOTOS: Daughters of rock stars
Kiedis also asked the crowd to join him in "a moment of noise," rather than the conventional moment of silence, to recognize the recent death of Velvet Underground founding member Lou Reed.
Flea offered a toast "to the children of Los Angeles. Thanks everyone for helping to bring music education to the children of Los Angeles." He unconsciously let fly an F-bomb, then apologized: "Forgive my language — this is a children's school. But," he added quickly with a devilish smile, "they're not here tonight."
He told The Times earlier in the evening that the conservatory is looking to buy a permanent facility rather than continue to pay $1 million a year to operate the facility it is using now at Sunset and Sanborn streets near Sunset Junction.
That, he said, would require $5 million to $6 million to buy one of a couple of pieces of property in the vicinity that school officials are looking at. He also said they're hoping to expand the school's scholarship program that assists families in need with reduced-cost or free instruments and lessons.
At the end of Young's set, the veteran rocker said, "Thanks — if you like me, give money to the school. That'll make me happy."
@RandyLewis2
---
Your essential guide to the arts in L.A.
Get Carolina A. Miranda's weekly newsletter for what's happening, plus openings, critics' picks and more.
You may occasionally receive promotional content from the Los Angeles Times.