Video: Five videos that prove Los Lobos has earned a Rock and Roll Hall of Fame nod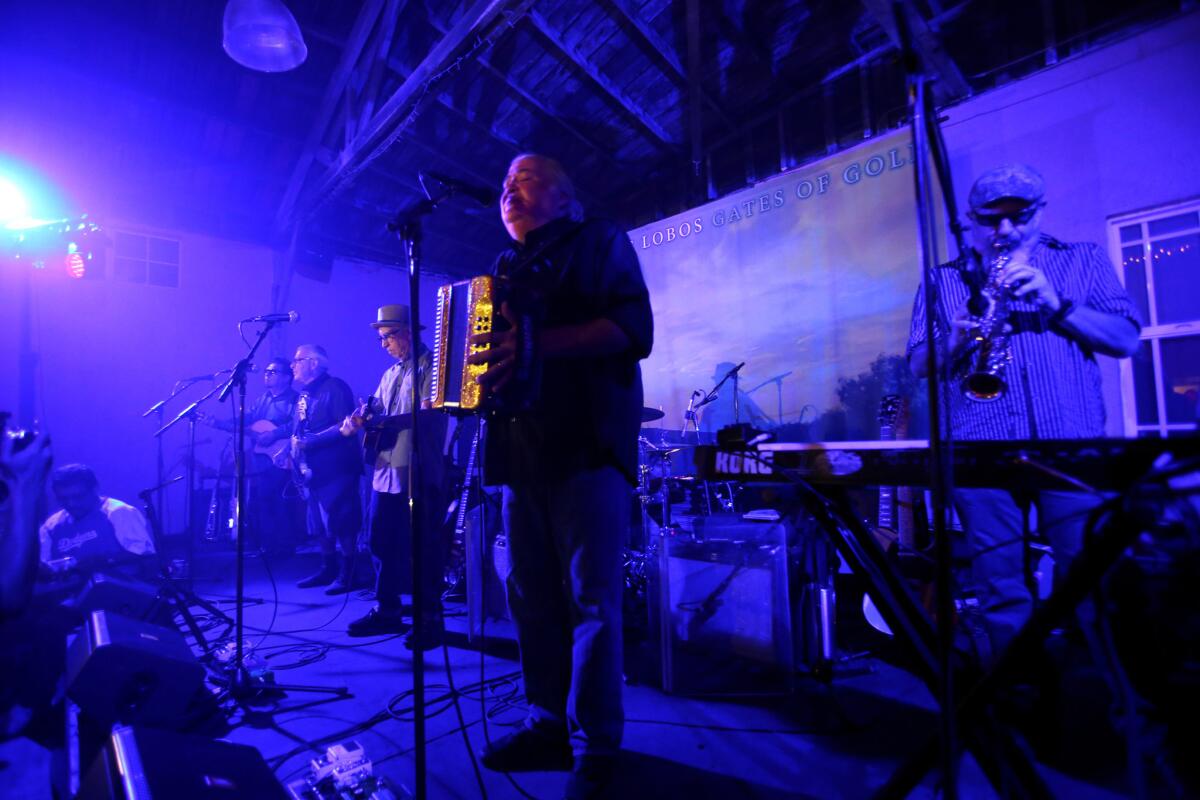 At this point, most Los Angeles citizens understand the importance of Los Lobos to the DNA of the city. It's a foregone conclusion: You can't begin a conversation about the sound of L.A. over the past few decades without noting the importance of the East Los Angeles band.
They're crucial connectors. Throughout Los Lobos' 42-year run, Louis Perez, David Hidalgo, Cesar Rosas, Conrad Lozano, Steve Berlin and Enrique Gonzales have bridged communities to not only dance but also to understand, explore and define the bigger city at large.
See the most-read stories in Entertainment this hour >>
The band's members have played with artists as varied as the Flesh Eaters, Adele, the Blasters, the Chieftains, Los Super Seven, Bob Dylan, Phish, Tito Puente, Jerry Garcia, Flaco Jimenez, Kid Rock and Herbie Hancock.
But the title of the 1978 album "Just Another Band from East L.A." shows a group that long sought to emphasize the rich culture that has fed and surrounded it. Writer Chris Morris' new biography, "Los Lobos: Dream in Blue," offers overwhelming evidence that the band deserves to glide its way into the Rock and Roll Hall of Fame. (At least if there were any logic to the process.)
SIGN UP for the free Essential Arts & Culture newsletter >>
Below are five songs that serve as musical arguments for Los Lobos' induction. They're coupled with choice tidbits from "Dream in Blue."
Morris will sign copies of his new book at 7 p.m. Thursday at Book Soup in West Hollywood.
"Mas y Mas"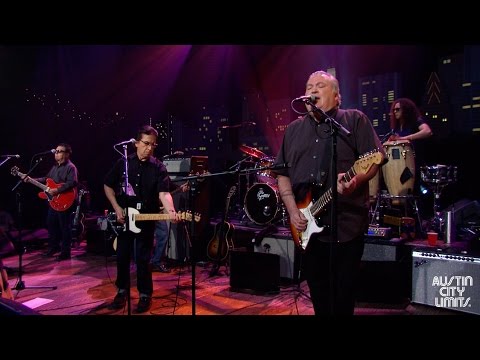 This 1996 song, from Los Lobos' terrific album "Colossal Head," is notable for its wicked guitar runs and curious rhythms. It sounds both like a backyard party and an experimental Captain Beefheart tantrum.
In "Dream in Blue," Perez told Morris of an early L.A. living room session with his future bandmates in which he learned about styles of Mexican music that he'd dismissed. "Here were these kids who were discovering Mexican music, and it was, 'Where did all this come from?' As the soundtrack to our lives, it played as the underscore. ... When we listened to Trio Los Panchos and listened to the requinto player, we said, 'This guy is blowing away Jimmy Page!' We had literally discovered this thing that was in our backyards — it was over there by that tree, but we had never really paid attention to it."
"Anselma"
Los Lobos' first breakout moment with the band's debut EP for Slash Records, "... and a time to dance." The 1983 EP, co-produced by T Bone Burnett, was one of the first to travel beyond Southern California and into the national pop music conversation. Acclaimed when it came out, the song's most notable track was "Anselma," which won the first Grammy Award for Best Mexican American Recording.
As told in "Dream in Blue," when Los Lobos band members learned they had won the award, they were 1,895 miles away from the Los Angeles ceremony at a bar in New Orleans. Recalled Berlin to Morris: "We started flipping out. 'We won this thing! We won a Grammy!' And this old drunk at the bar said, 'Yeah, right, buddy.' And we get to the gig and there's five people there."
"Will the Wolf Survive"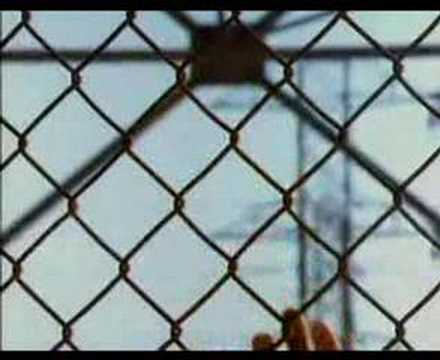 The first time he heard "Will the Wolf Survive," Berlin told Morris that he understood the consequences, and thought to himself, "OK, everything is different from this point forward." He continued: "In everything prior to 'Wolf,' our influences were pretty obviously on our sleeves. I would say that 'Wolf' was the first song where we had built something out of those influences that was uniquely ours. It was just us being us. It was pretty obvious that it was special. We didn't have anything that was as obviously unique as that song."
"Kiko and the Lavender Moon"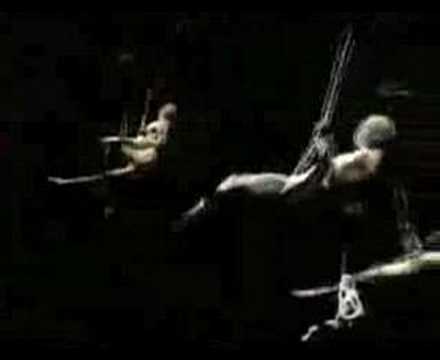 To write their remarkable 1992 album "Kiko," Hidalgo and Perez rented a space behind a bookstore on Whittier Boulevard. As told in "Dream in Blue," the team worked on what Morris describes as "highly impressionistic" songs. The band then worked out the material in a seedy place in L.A.'s skid row, and when it was time to record, brought in producer Mitchell Froom and engineer Tchad Blake.
Recalled Perez of the process: "We were sticking mics down drainpipes and in the middle of a galvanized trash can. Mitchell would bring in an Optigan and all this crazy keyboard stuff, backwards guitars — all this stuff that we were really having fun with. But at the same time, something else was happening because we had cleaned the slate. We were wide open for things to come. We had cleaned out the cobwebs."
Los Lobos medley at the White House, 2009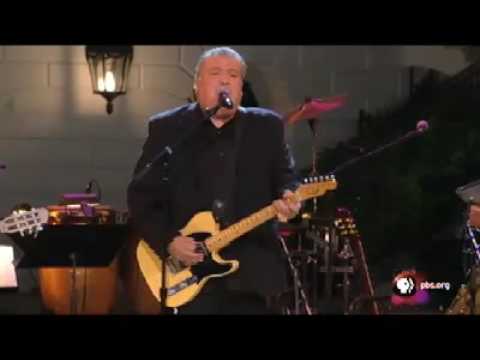 The bounty of work that the band has done over four decades is too overwhelming to digest in five songs. In an effort to squeeze in as many highlights as possible, the above clip, recorded at the White House, contains a medley of Los Lobos' prime output.
Another tip: The 1994 self-titled album by Los Lobos side-project Latin Playboys is also great.
Follow Randall Roberts on Twitter: @liledit
Get our L.A. Goes Out newsletter, with the week's best events, to help you explore and experience our city.
You may occasionally receive promotional content from the Los Angeles Times.