12 Images
Pete Seeger: Activist and humanitarian
Seeger joins in a song at a 1988 rally outside the U.S. Embassy in Managua, Nicaragua. The gathering was to protest U.S. aid going to the Nicaraguan Contra rebels.
(Mauricio Orozco / Associated Press)
Music legend Pete Seeger, who usually performed for the benefit of others, sings and plays banjo here during a concert marking his 90th birthday at Madison Square Garden in New York.
(Timothy A. Clary / AFP/Getty Images)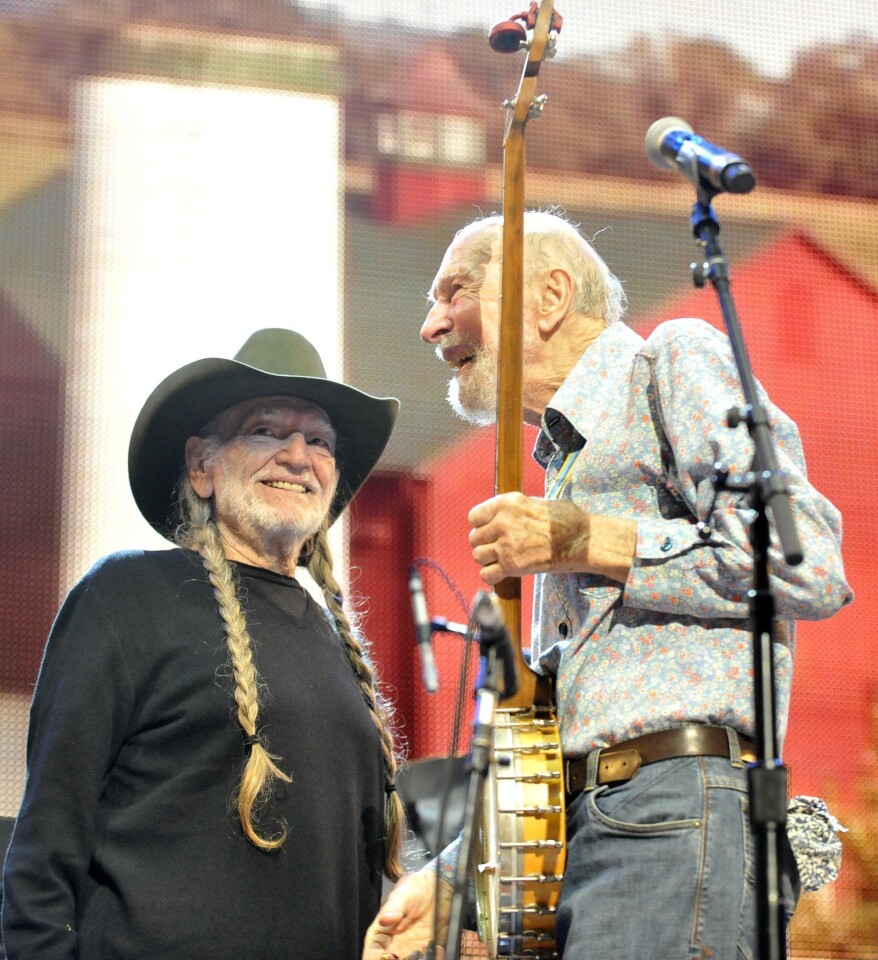 Seeger joins Willie Nelson on stage at the Farm Aid 2013 concert at Saratoga Performing Arts Center in Saratoga Springs, N.Y.
(Hans Pennink / Associated Press)
Seeger, 92, marches with nearly a thousand demonstrators sympathetic to the Occupy Wall Street protests for a brief acoustic concert in Columbus Circle in New York.
(John Minchillo / Associated Press)
Seeger, left, performs at the Rally for Détente at Carnegie Hall in New York. The rally sought a thawing of relations with the Soviet Union.
(Richard Drew / Associated Press)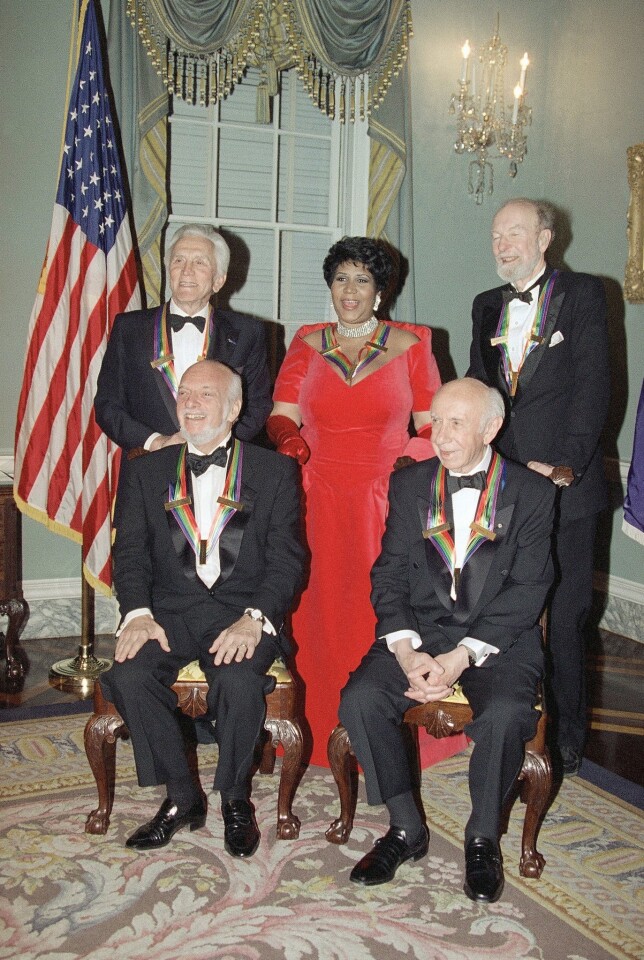 Actor Kirk Douglas, left, director Harold Prince, singer Aretha Franklin, composer Morton Gould and singer Pete Seeger gather after a dinner in Washington, D.C., that honored them as recipients of the Kennedy Center Honors.
(Doug Mills / Associated Press)
American folk singer Pete Seeger speaks to a Columbia University crowd gathered to protest the university's South African investments in 1985, before the end of apartheid.
(Associated Press)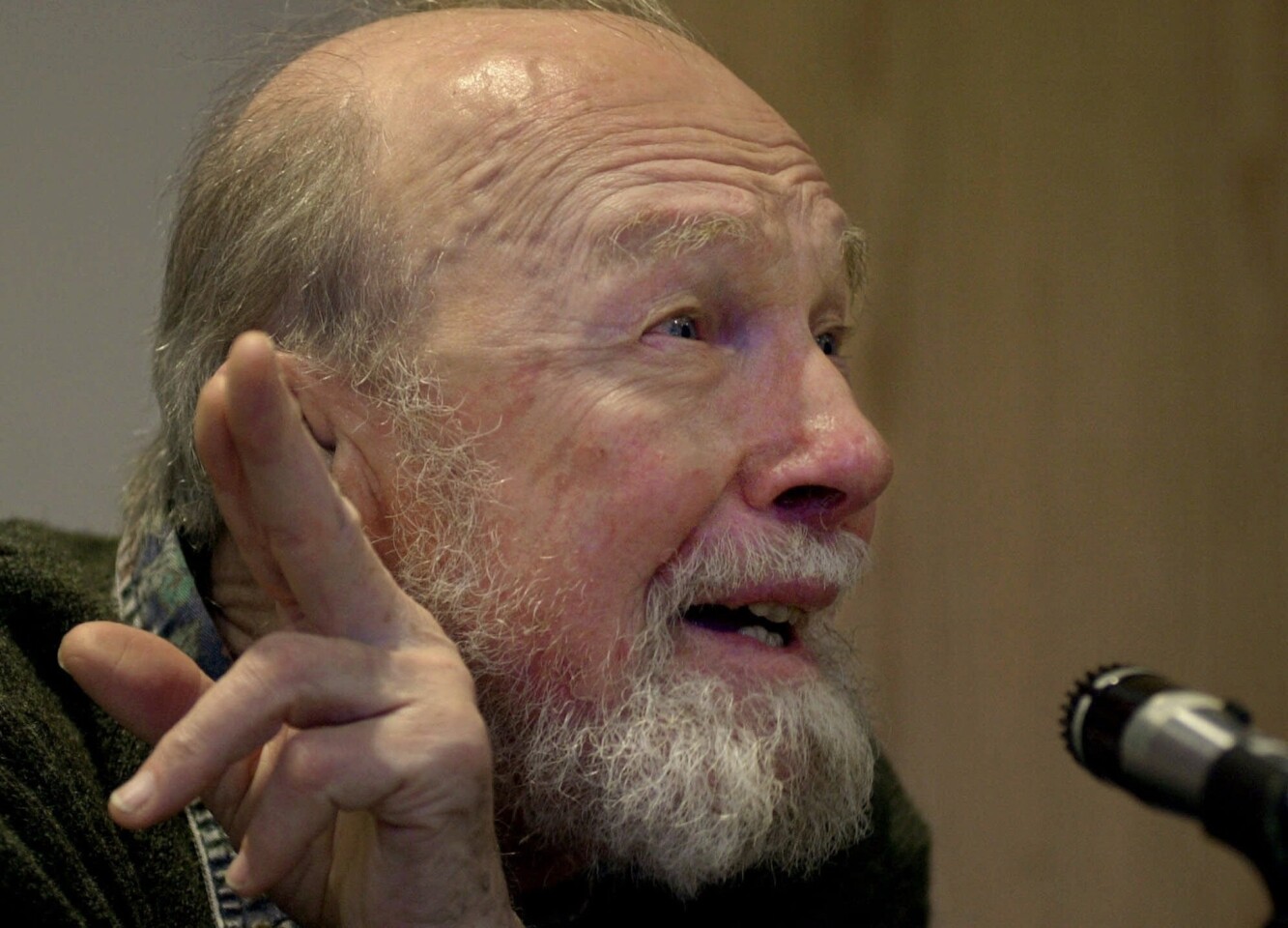 Seeger, at age 81, speaks to students and faculty during a forum at Brandeis University in Waltham, Mass., called "Cultural Work, Coexistence and Community Development: A Conversation With Pete Seeger."
(Steven Senne / Associated Press)
Seeger, left, with Bob Dylan at the 1964 Newport Folk Festival in Newport. R.I.
(Jim Marshall Photography)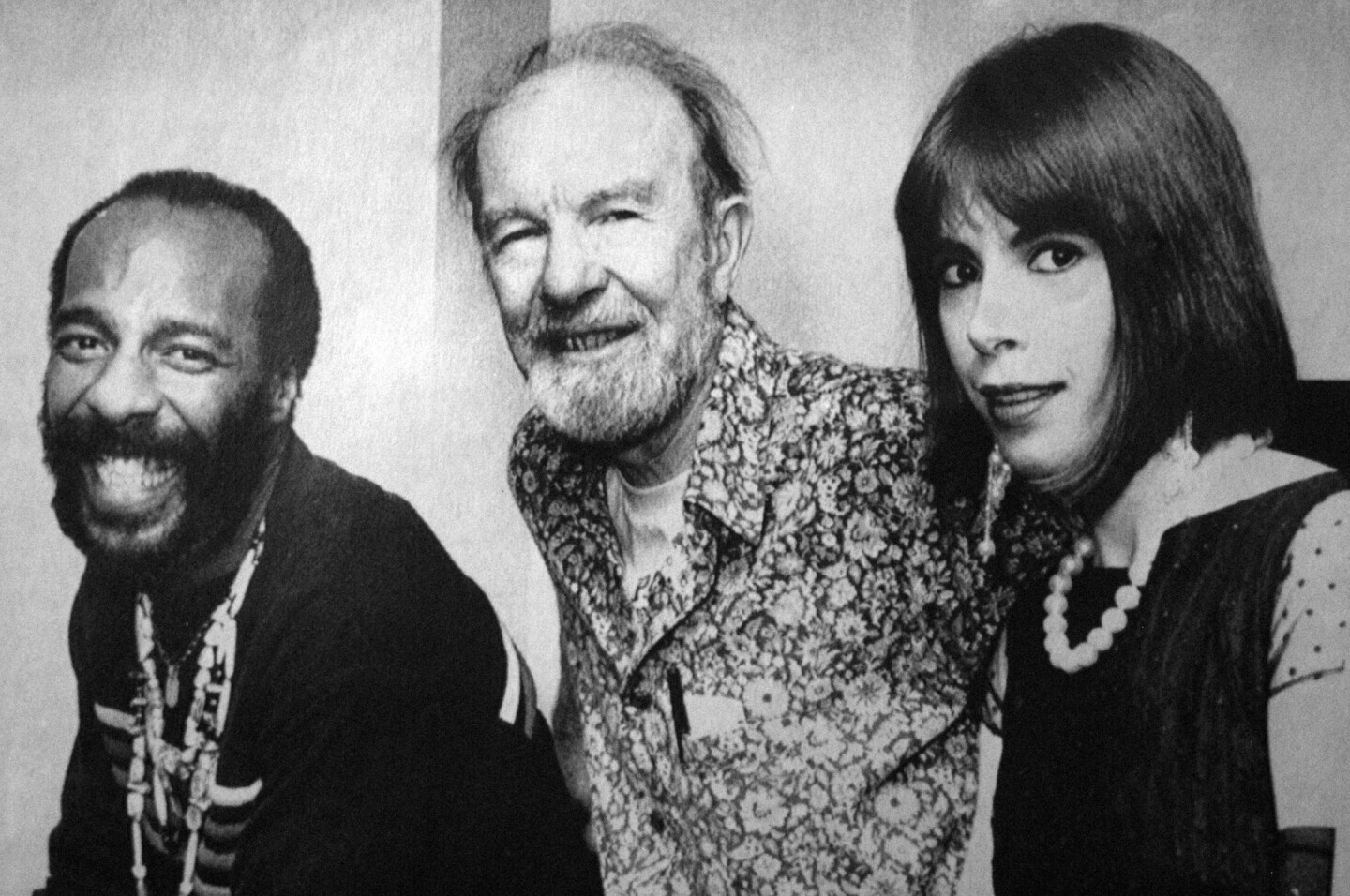 Richie Havens, Pete Seeger and Lauren Agnelli gather backstage after the "Matter of Struggle" benefit concert at New York's Carnegie Hall in 1985.
(Associated Press)
In Beacon, N.Y., Seeger leads a singalong while campaigning for the cleanup of the Hudson River.
(Time Roske / Associated Press)
Seeger performs in the 1950s in this image from the 2007 documentary "Pete Seeger: The Power of Song."
(The Weinstein Co.)