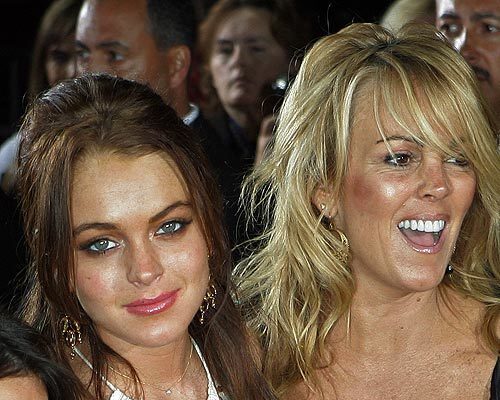 9 Images
Attack of the momagers, dadagers, and sistagers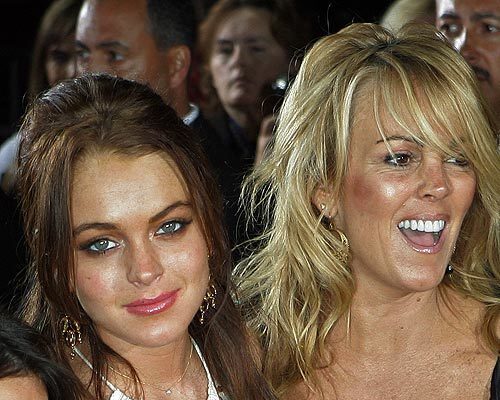 by Stephanie Lysaght, Los Angeles Times Staff Writer
So many celebs let family members manage their careers and in most cases, things get sloppy. Are you listening, Hayden?
(Kevork Djansezian / AP)
Hayden Panettiere's mother was a soap opera actress and she wanted little Hay Hay to follow in her famous footsteps. That's why Hayden was already shilling Playschool trains at the tender age of 8. Eight months! Hayden's momager also helped her land spots for lice shampoo and Mickey Ds.
(Kevork Djansezian / AP)
Macaulay Culkin's father, Kit, was known for being overbearing. Kit, a former actor, was said to book Macaulay for movies without even consulting him. Papa Culkin was also rumored to make outlandish on-set demands and force Macaulay to sleep on a couch.
According to New York magazine, Macaulay finally put an end to the madness by legally blocking his parents "from controlling his $17 million fortune, a move that forever estranged him from his father..." Good riddance, pop.
(Reed Saxon / AP)
Kirsten Dunst's mother, Inez, was carting her daughter to auditions by the time Kirsten was 3. The mother-daughter pair lived together into Kirsten's late teens.
When Kirsten finally moved out, rumor had it she was trying to escape her mother, but Kirsten insisted they were still thick as thieves. "I just wanted my own place and my own space," Kirsten told People.
(Daniel Deme / EPA)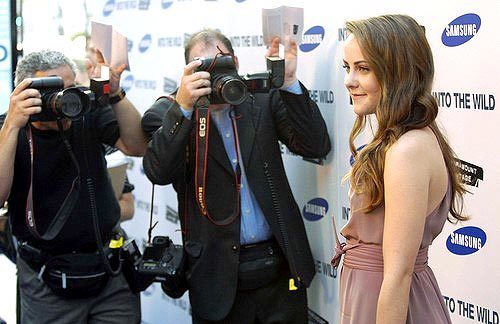 Jena Malone grew up on welfare. She was raised by her single mom, Debbie, and it was a huge leap of faith when Jena and Debbie moved to L.A. to seek out an acting career for Jena.
Supposedly, as soon as Jena began to make money, her mother spent so much that they were left in debt. At just 14, Jena sued for emancipation and won. Debbie lost all access to Jena's earnings.
(Chris Pizzello / AP)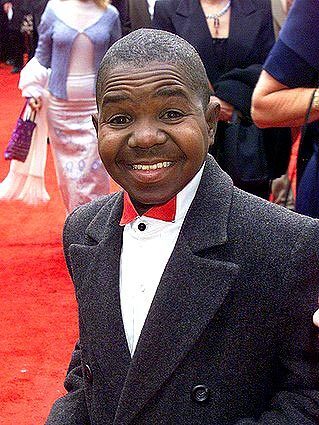 Gary Coleman is the poster child for mismanaged child stars. According to Jet magazine, Gary was once raking in $70,000 an episode. After his parents got to all that dough, however, there wasn't much left. In the end, Gary sued and prevailed in court. Still, Gary later had to file for bankruptcy.
(Dave Hogan / Getty Images)
Katherine Heigl's mom became her manager after she graduated from high school and the pair moved into a house in Malibu Canyon together.
Katherine and her mom are still partners and have even opened a production company together. Still, there was something a little odd about her acceptance speech at the Emmys.
"My own mother said I didn't have a shot in hell of winning tonight," said Katherine, "so I don't have anything prepared." Katherine's mother actually dropped her jaw in horror when she heard that. But by the end of the speech, Katherine came around, telling her mother: "This is because of you. I wouldn't want to be here without you."
(Chris Carlson / Associated Press)
Joe Jackson may have been a managerial genius, but his fathering skills left much to be desired. LaToya alleged that Joe was physically and sexually abusive, and Janet eventually fired him as her manager.
In a conversation with BBC's Louis Theroux, Joe admitted that he had hit Michael: "I whipped him with a switch and a belt."
(Lucy Nicholson / AFP)
Kim Kardashian, daughter of the late Robert Kardashian, one of O.J. Simpson's attorneys, is now famous in her own right. Kim partied with Paris and starred in a leaked sex tape, and before she knew it, she'd landed her own reality show.
The show, co-created by Ryan Seacrest, will feature Kim and her sisters, along with momager Kris. Finally, the public will be able to see a real-live momager in action. Be afraid.
(Matt Sayles / Associated Press)