13 Images
Teenage baby mamas on the screen
Like Jamie Lynn Spears and Bristol Palin, Shailene Woodley will enjoy underage motherhood on "The Secret Life of the American Teenager" first season finale.
Teen moms have a difficult task: juggling school and child care, dealing with disapproving peers and parents, finding guys who want to date them and in general just leaving their carefree days behind. Here's a tribute to Hollywood's teenage on-screen baby mamas.
Baby mama:
Amy Juergens (Shailene Woodley) is only 15 and madly in love with her boyfriend Ben (Kenny Baumann). Too bad she's having the child of bad boy Ricky, after a one-night stand at band camp.
Fiction 101:
You can't get pregnant the first time having sex.
Sex ed:
Au contraire. The pregnancy is all-too real as everybody weighs in on whether or not you should keep the baby, what you should do with your life and even the baby's name.
-- Hanh Nguyen,
Zap2it.com
(Randy Holmes / ABC Family)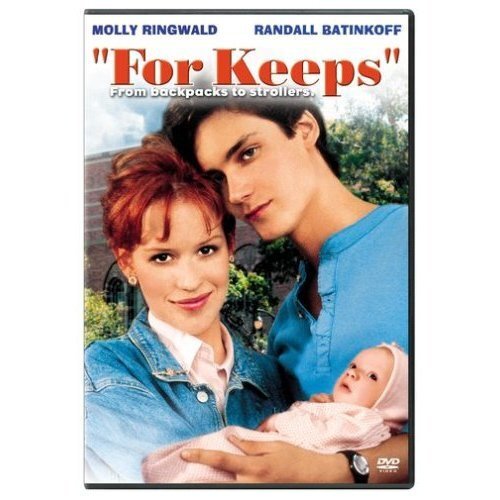 Baby mama:
Editor of the high school newspaper and senior Darcy (
Molly Ringwald
), who was raised by a single mother herself after her father skipped out on the family.
Fiction 101:
A GED and two part-time jobs is totally the same as a summer in France and going to Caltech.
Sex ed:
Ahead of its time, Darcy suffers from post-partum depression, way back in 1988.
-- Brill Bundy,
Zap2it.com
(TriStar Pictures)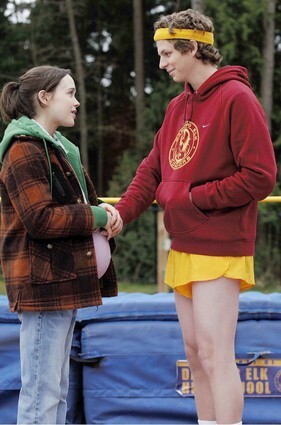 Baby mama:
Juno MacGuff (Ellen Page), wise-cracking, fast-talking teen who loves classic punk rock, horror flicks and Paulie Bleeker (Michael Cera).
Fiction 101:
That you won't get pregnant the first time, or, as Juno's dad said about Paulie, "I didn't know he had it in him."
Sex ed:
Whether the choice is abortion or adoption, emotions and hormones will wreak havoc on your school schedule. Juno handles the tension and the adopting father's flirtation with unbelievable ease, showing up the adults. Life may not wrap up as neatly as the movie, but it's sweet to see Juno and Paulie have a second chance at being teens.
-- Rebecca Snavely, LATimes.com
(Doane Gregory / Fox Searchlight Pictures)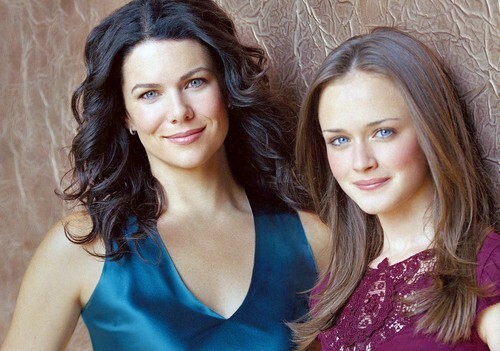 Baby mama:
Lorelai Gilmore (Lauren Graham), the now-grown-up mother of teenager Rory (Alexis Bledel).
Fiction 101:
The whole show is a pretty idealized look of single parenthood, from Rory's near-perfection to the unfailingly supportive townsfolk to the expensive-looking clothes Lorelai wears on an inn manager's salary.
Sex ed:
Rosy mother-daughter relationship aside, Lorelai drills it into Rory's head that she should wait till she's older to even think about having kids, and there are hints that the first few years of Rory's life were no picnic.
-- Rick Porter, Zap2it.com
(WB)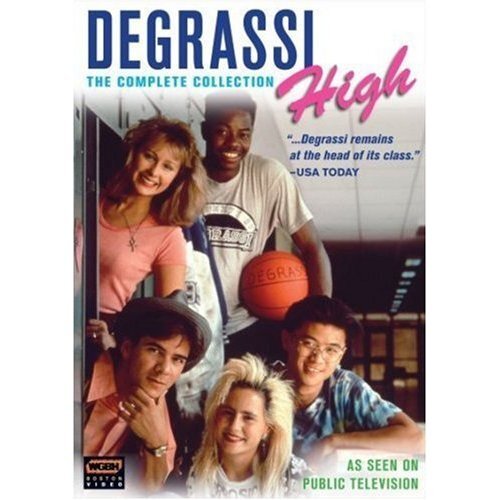 Baby mama:
Christine Nelson, aka Spike (Amanda Stepto), a 15-year-old punk kid who liked the cut of Shane McKay's jib a bit too much in junior high.
Fiction 101:
A single mom can somehow afford a big Victorian house in a good neighborhood on a hairdresser's salary.
Sex ed:
That rumor, you can't get pregnant your first time is a myth. The consequences of which can also be seen on "Degrassi: The Next Generation" when Liberty Van Zandt (Sarah Barrable-Tishauer), a friend of Spike's daughter Emma, repeated the same mistake with then boyfriend J.T. Plus there must be something with baby daddies on this show, because Spike's boyfriend suffered an accident that left him mentally disabled and J.T. died in a fight -- both after they sired their offspring. Odd, isn't it?
-- Darcel Rockett,
Zap2it.com
(WGBH BOSTON / Amazon.com)
Baby mama:
Beverly D'Onofrio (Drew Barrymore), a 15-year-old teen who weds a grease monkey in hopes of getting the American Dream, the traditional way.
Fiction 101:
A teen mom can be happy playing house with a man with a drug problem and a little one.
Sex ed:
Sometimes your parents do know what you have on your mind. Listen to them every now and again, but if you don't and you have a little bun in the oven, don't make matters worse by marrying the slacker father to keep up appearances.
-- Darcel Rockett,
Zap2it.com
(Andrew Schwartz / Columbia Pictures)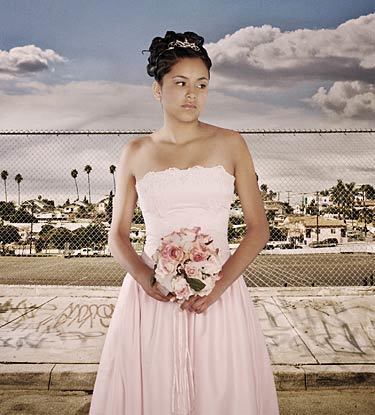 Baby mama:
Magdalena (Emily Rios) is still only 14, dreaming of hiring a Hummer limo for her landmark quinceanera, when her boyfriend Herman (J.R. Cruz) knocks her up.
Fiction 101:
You actually have to have intercourse to get pregnant.
Sex ed:
Apparently, if a guy's little swimmers are deposited close enough, they can actually get inside a girl and make sweet love to the ovum.
-- Hanh Nguyen,
Zap2it.com
(Sony Pictures Classics)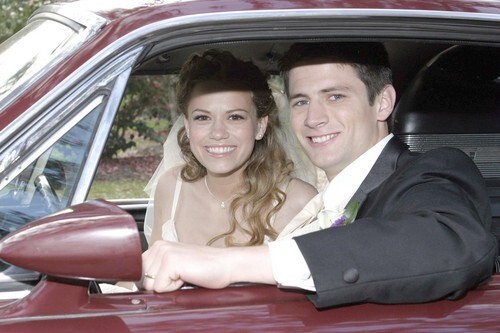 Baby mama:
Haley (Bethany Joy Galeotti), high-school student in Tree Hill.
Fiction 101:
Pregnancy and motherhood are totally easy when the father is a teen basketball star.
Sex ed:
Be there for your kids. Not only does Jamie think of his nanny as more of a mother than Haley, he's almost drowned and runs away.
-- Andy Grieser, Zap2it.com
(Fred Norris / The WB)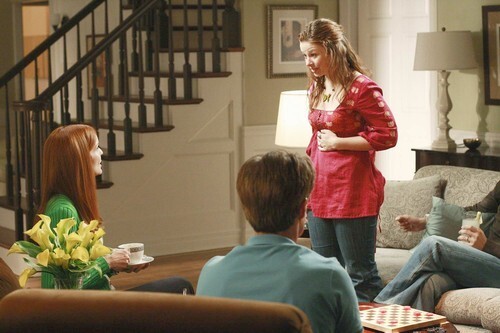 Baby mama:
Danielle Van de Kamp (Joy Lauren), Bree's (Marcia Cross) less-than-compliant daughter.
Fiction 101:
That if you keep the pregnancy a secret, everything will turn out just fine.
Sex ed:
Cross was pregnant in real life and was forced to bed rest as 'Housewives' wound down its third season, so the show figured out a way to keep her involved -- by having the shamed Bree send Danielle away to have the baby in seret, then fake a pregnancy of her own as cover. As for the message it sent about how families might deal with a pregnancy? Well, keep in mind that the show's a satirical soap opera.
-- Rick Porter
(Ron Tom / ABC)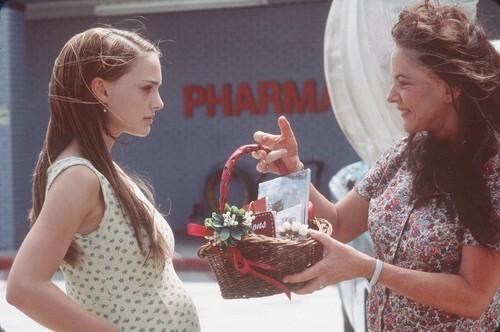 Baby mama:
Novalee (Natalie Portman), a 17-year-old free spirit who lives in a Wal-Mart.
Fiction 101:
Having a child will spur your boyfriend to change his various personality flaws.
Sex ed:
If you don't practice safe sex, at least step up: By the end, Novalee's no-good baby daddy (now an amputee) is wishing he'd been involved in Americus' life.
-- Andy Grieser, Zap2it.com
(Suzanne Tenner / 20th Century Fox)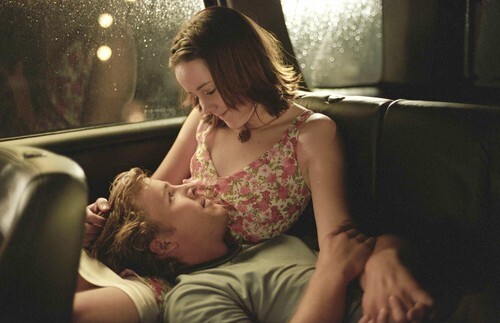 Baby mama:
Mary (Jena Malone), born-again from the beginning, a high school student at a private Christian school steeped in fundamentalism.
Fiction 101:
Believing she could scare her gay boyfriend straight with unprotected sex.
Sex ed:
Manohla Dargis said it best in her review:
Because good intentions can be as ineffectual as the rhythm method, this misbegotten missionary work backfires spectacularly, wreaking havoc on Mary's relationships with her family, her friends and, in time, her faith."
-- Rebecca Snavely, LATimes.com
(Diyah Pera / United Artists)
Baby mama:
Tina (
Kirsten Dunst
), a teen girl with nothing better to do after school.
Fiction 101:
Thinking that having a baby at 15 is an even better birthday present than a gray sweater.
Sex ed:
If you support your daughter throughout her pregnancy -- even turning the cheating baby daddy away from the hospital with the line "Sperm don't entitle you to much" -- there's a good chance she'll name her son after you.
-- Brill Bundy,
Zap2it.com
(Tony David / ABC Teen People's 21 Hottest)
Baby mama:
Student-actress Adrianna Tate-Duncan (Lowndes) has just completed rehab for a drug addiction when she finds out one of her previous sex partners has AIDS. The good news is that she's HIV-negative. The bad news is that she's baby-positive.
Fiction 101:
All will forsake you if you're unlucky enough to get pregnant while you're still in high school.
Sex ed:
Although her boyfriend Navid (Michael Steger) initially freaks out and breaks up with her, on Valentine's Day he admits he's happier with her, and they reunite. Plus, her pushy showbiz mom who usually treats Adrianna like a meal ticket, is surprisingly understanding and supportive. This is perfect, since she's going to give birth by the end of the season.
(The CW)