'Succession's' Kieran Culkin on playing the terribly likable Roman Roy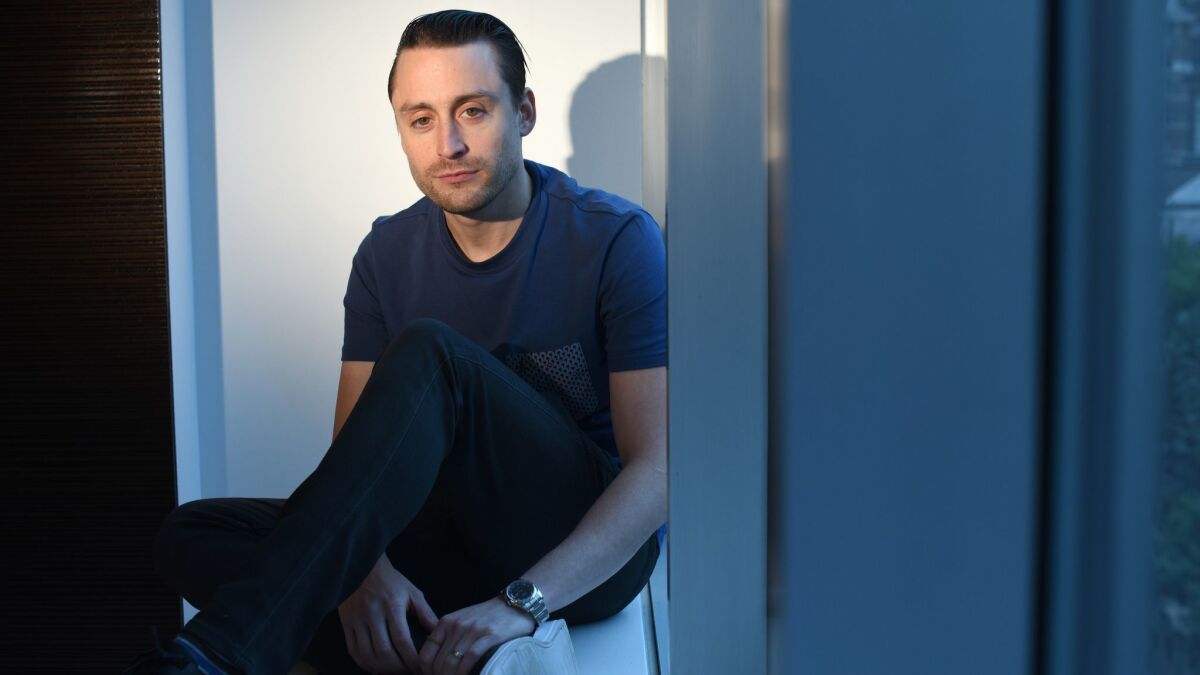 Some of the most lovable characters on television are the ones we love to hate. Case in point: the despicable and cruel socialite Roman Roy, played with demonic glee by Kieran Culkin on HBO's family dynasty series "Succession."
From the time he was a boy, the 35-year-old Culkin has made a career out of playing sharp and cunning characters in titles like "Father of the Bride," "Igby Goes Down" and "Scott Pilgrim vs. the World" and (briefly) in Season 2 of "Fargo." In "Succession," created by Jesse Armstrong, Culkin plays the snarky and privileged Roman, son of a fictional multibillionaire, Logan Roy (Brian Cox), who uses his money and power for sex, jokes and other vulgar behavior. He's spent his adult life failing upward.
He's one of four Roy siblings, played by Alan Ruck, Jeremy Strong and Sarah Snook, all horrible in their own way. But it's Roman who steals the scene whenever he makes an entrance or lays low a foe with a devastatingly witty line. Acting as a Shakespearean-Puck-like jokester, he observes his family dynamic — only intervening to add dark-humored one-liners at the worst possible moment.
In other words, he's irresistible.
But in real life, Culkin is reserved and chill. He admires his co-workers, cracks jokes and drinks his coffee just like the rest of us. The only similarity he has with Roman is his colorful use of off-color language.
The Times spoke with Culkin by phone from New York to discuss his character and the season finale, which airs Sunday night.
What about the show appealed to you? Some have likened the Roys to the Murdochs and other powerful media families.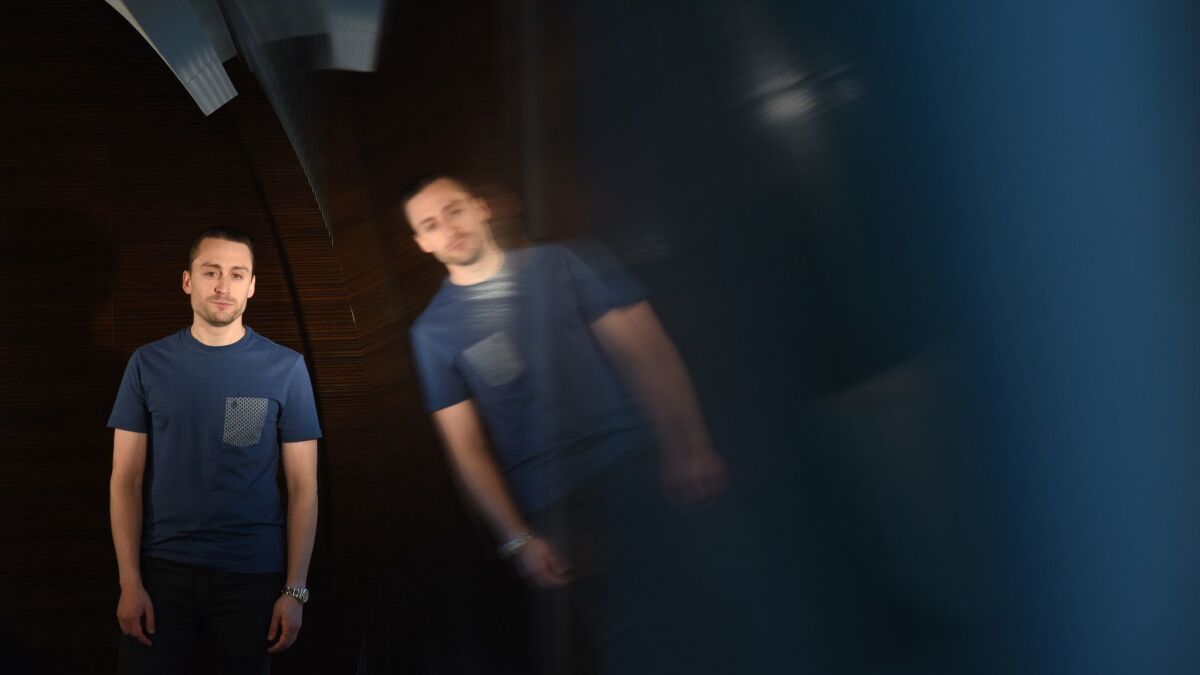 I wasn't looking to see the relevance. I wasn't even seeing the parallels to these kinds of things happening in the world. I just got a script and I read it and I liked it. I wasn't originally set to play Roman but I really liked Roman. I mean he's despicable and I liked the idea of playing him and something in me immediately felt I could do something with it and I picked a couple scenes from the pilot without them asking for it.
Who did they want you to read for?
They sent me Greg (an awkward, gangly nephew hoping to find a job in the family business) and to this day I feel it would be so wrong. I can't picture anyone else in that role except Nick Braun and within seconds of reading for him, it said "Greg, 26," and I'm too old for that. I can't play this part. To meet Nick, within seconds I remember smiling big and remembering, "yep, that's Greg."
You tend to play characters with great wit, charm and cunning. So what do you enjoy most about playing Roman Roy?
Gosh, there's a lot. I would say Roman is like trying to find those pieces in you that don't exist and playing them. [He's] the kind of guy who spent his whole life with things handed to him and getting to do whatever he wanted without suffering any consequences. Now he is an adult and he still doesn't.
He can say and do whatever the hell he wants and it doesn't matter. If I came across someone in real life like that I would immediately cut that out. You know how people say, "He says what we're all thinking"? Here's a guy who says all that stuff. I turn off the "Hey, don't say that" mind-set and it's therapeutic to say and do whatever because it's my job and it's written by somebody else. That's what's interesting and fun. These people are so … awful; he's still an awful dude but playing him for a while there is something very interesting.
What's the best worst thing Roman has done this season?
I think it would have to still be offering the kid a million dollars to hit a home run and then rip up the check in front of his face. I don't think he did it to be mean but he was drinking, he doesn't think [about it]. He even says something like "it's a game." he doesn't care about it.
At the same time, he has this sweetness about him. He's not just a jerk.
Yeah, of course. He's a human being. That's another thing too. I'm not sure if there is such a thing as a truly evil person. I mean there are evil people but they're still human. He may be a sociopath and may be a horrible person and do awful things but he cares about people, he cares about himself. He still reaches for human affection. It's boring if he is one-dimensional.
It seems Roman is always lurking in the corner and steals the show with crazy one-liners.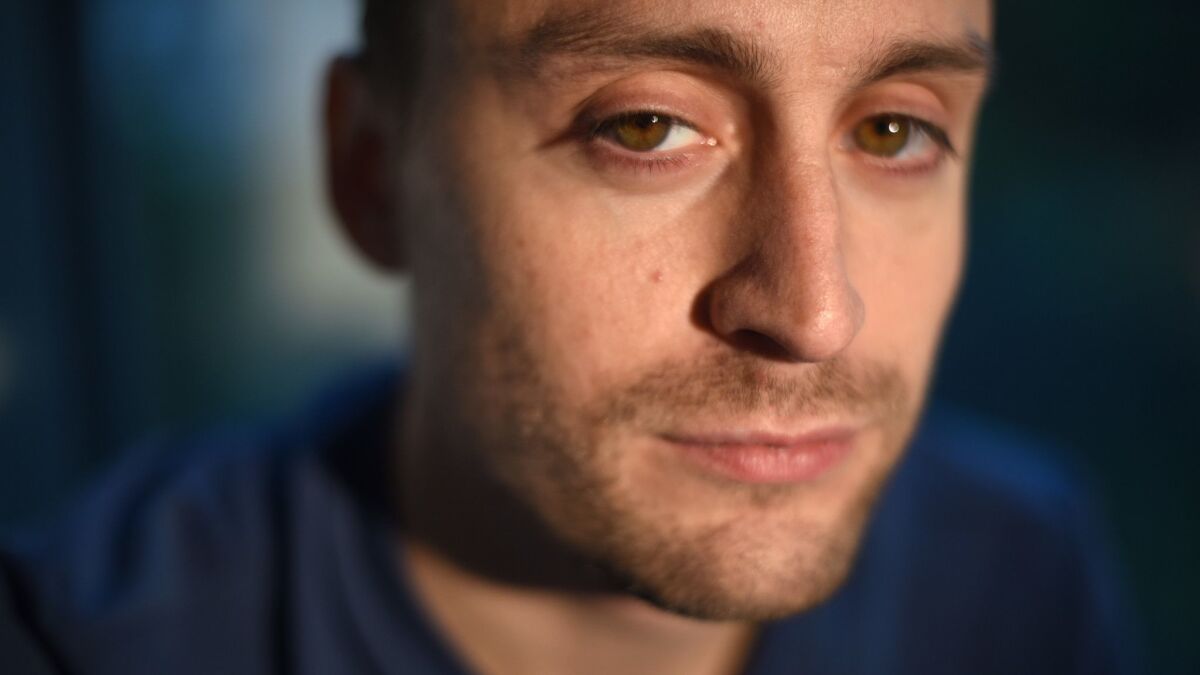 Yeah, someone said the other day that Roman was a sort of comic relief. You can't even put a label on that. It seems like a reality where there's a reason he is always making cracks. He's the kind of guy who makes himself comfortable in every situation: "Oh, things are getting tense, instead of being nervous I'm going to crack a joke." It's a way to comfort himself.
He becomes COO (of the Roy-owned Waystar Royco) and he doesn't know what it means to have that position of power and to hold it. He sees these overwhelming responsibilities with emails rushing in on his computer nonstop and he doesn't know how to handle it. So you see what he does in his office because he feels he has to make it. It's appropriate for what he would do to have some sort of control over it.
Do you like watching yourself?
It's hard as hell. What's harder is this [press tours]. When I do a movie it's over and I can watch the finished product. I can kind of be objective and if I have a problem I can watch the other actors. But for TV, I find something that I'm maybe self-conscious about and then I have to continue to work on it and continue playing this but I also want to get a sense of what the show is.
I feel I need to watch the show if I'm gonna talk about it. Then again, I'm only in a certain percentage of the show so for the other 60% of it I get to watch the performances of the other actors and I don't have to endure my ... face. I go, "Is that what I … sound like?" I mean nobody looks at their driver's license and goes, "Hey, I look awesome." It's like that.
As the first season comes to a close, is the worst of Roman yet to come?
Well, there's a little bit [of] awareness like maybe he might start growing up because he has to. He used to run a studio and Frank (Logan's longtime friend and ex-chief operating officer) babysat him and he resented it, but his dad knew Roman doesn't know what the job entails but Roman doesn't know that. I think there's going to be growth for him.
The show is loosely based on the real-world elite. Did you do research to get into the mind-set?
No. (Laughs) It's the simplest answer. I started to at one point but when I first read it, I clicked with the character and I understood him. Whenever I do anything external it makes it harder. I can't do any research on it so I can only be it. I get lost and confused. The writing staff is so good with dialogue and knowing who these characters are. You'll see first drafts and they adapt to the voice of the actor and give me freedom so I can discover it myself.
---
Get our L.A. Goes Out newsletter, with the week's best events, to help you explore and experience our city.
You may occasionally receive promotional content from the Los Angeles Times.