After years of being mistaken for a 'Parent Trap' villain, I talked to the actress who played her
Reporting from New York —
When I meet Elaine Hendrix, it is nothing like looking in a mirror. The actress is tall and blond with the dramatically arched eyebrows of a classic film siren. I am none of these things.
And yet it is a little like being reunited with a long-lost twin. Hendrix is best known for her role as Meredith Blake, the villainous would-be stepmother in Nancy Meyers' glossy 1998 remake of "The Parent Trap" — a character who happens to share my name.
In her first film role, 11-year-old Lindsay Lohan starred as Annie and Hallie, twin sisters separated in infancy — one British, the other American — who discover each other's existence and hatch a plan to reunite their divorced parents, played by Natasha Richardson and Dennis Quaid.
Their scheme largely involves tormenting their father's fiancée, Meredith Blake, a Hitchcock blond with pin curls, a thriving career as a publicist and zero interest in children. Meredith finally breaks after the twins push her adrift on a lake on an air mattress when she's passed out from a sleeping pill.
In the grand tradition of Cruella de Vil or Baroness Schraeder, Meredith Blake is a fairy-tale baddie who left a profound impression on the minds of young viewers: the impeccably groomed, gold-digging ice queen millennials grew up loving to hate.
But who they also, if a spate of recent think pieces is any indication, have now begun to reconsider — and maybe even appreciate.
This summer, the film's 20th anniversary inspired a wave of "Parent Trap" nostalgia, including essays with headlines such as "Justice for Meredith Blake, 'The Parent Trap's' Unsung Hero," "Why Meredith Blake Is My Queer Icon," "The Parent Trap, Meredith Blake and the Ongoing Reclamation of 'Bitch.'" These pieces argued that Meredith Blake was not a villain but an inspiration, an unapologetically ambitious young woman with a dream job, killer wardrobe and a perfect Chanel red manicure. To borrow Meredith's own catchphrase, "Being young and beautiful is not a crime."
I didn't see "The Parent Trap" when it came out in theaters in the jam-packed summer of 1998. (As a highly sophisticated filmgoer, I was too busy with the likes of "Saving Private Ryan," "The Truman Show" and, um, "There's Something About Mary.") But I soon began to hear about The Other Meredith Blake from friends and family who had, and couldn't stop laughing about the coincidence — probably because if I wore one of Meredith's crisp white sheath dresses, it would be splattered with ketchup in roughly five minutes.
Over the years, I got used to reactions — women in their 20s or early 30s, working the register at the coffee shop or Urban Outfitters, whose eyes bulge with recognition when they see the name on my credit card. The interactions on social media are just as frequent but tend to be stranger — like the angry message a "Parent Trap" fan sent me that was retweeted thousands of times.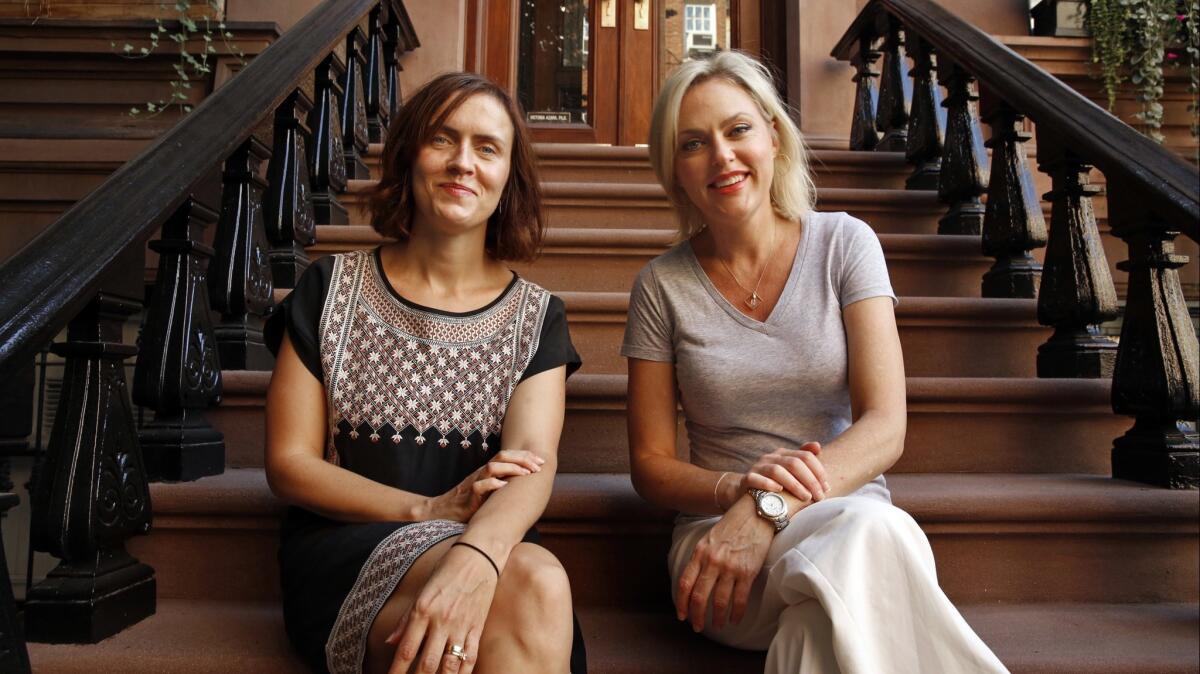 Given the sudden surge of interest in Meredith Blake, and the growing consensus that she was unfairly maligned, I decided to sit down and talk to Hendrix about the character who's followed us both around for two decades.
"You get asked about her name," Hendrix tells me between sips of iced green tea on a humid afternoon in a Brooklyn, N.Y., coffee shop, "and I get asked about her face."
The film was a last-minute audition for Hendrix, who was later told she was the 433rd actress they'd seen for the role. "I knew exactly what to do with her," she said of playing Meredith. "Not to say I didn't work on her, I certainly did, but it wasn't like blood, sweat and tears." At that point in her career, Hendrix had already played a few mean-girl types, most notably in "Romy and Michelle's High School Reunion," a fact she attributes to her blond hair and angular eyebrows.
This makes me wonder if my name has certain connotations — if there's something about it that comes off as, well, bitchy. (In the 1961 film, the Meredith Blake character was named Vicky Robinson.)
"It's very regal, very mature," offers Hendrix, noting the blunt sounds of the "d" in Meredith and "k" in Blake. "It's a little bit of a harsh name."
The response to Meredith was almost immediate. Hendrix said she will never forget the mother and young girl — perhaps 3 or 4 years old — who approached her at the Beverly Center just after "The Parent Trap" came out.
"She had clearly seen the movie. The mom was, like, 'Do you want to ask her something?' And the girl was like, 'Were you in 'The Parent Trap'? And I said, 'Yes, I was,'" the actress recalled. "She gave me this look of fear and took off running."
Two decades later, Hendrix said, she gets recognized as Meredith Blake "every single day."
Though she has worked virtually nonstop since "The Parent Trap," racking up dozens of film and TV credits, including two seasons opposite Denis Leary in the FX series "Sex & Drugs & Rock & Roll," Hendrix said "The Parent Trap" is "by far, the number one" thing she's recognized for.
The actress said there was a time after "The Parent Trap" when she pushed back against playing prickly blonds. But Hendrix, now 47, has come to believe that "you are lucky if you get stereotyped in your career" and thinks it's "awesome" that her most famous character has now become an unlikely feminist hero.
"All the time now, I get, 'I stan Meredith. I used to hate her but now I'm stanning,'" she said, parroting millennial fans who see themselves in the ambitious, single, childless female character and have perhaps come to realize that recklessly endangering the life of your father's fiancee is not so much cute as sociopathic.
"Those kids were awful to her! And now the story is getting rewritten," said Hendrix, who's also played an unwitting part in flipping the narrative.
A few months ago, a Twitter post with pictures of Meredith Blake declared that "kids today will never know how much we hated this woman." Hendrix retweeted it with one of her famous lines from the movie: "I will ship every one of you brats off to Switzerland." The post went viral and has now been liked more than 750,000 times. "I did no strategizing with this. It's a totally bizarre thing," she said with a shrug. Whatever mysterious forces account for her character's newfound popularity, Hendrix is glad that the zeitgeist finally seems to be catching up with her.
"I've always loved Meredith Blake," she said.
Who could argue with that?
See the most-read stories in Entertainment this hour »
Twitter: @MeredithBlake
Get our L.A. Goes Out newsletter, with the week's best events, to help you explore and experience our city.
You may occasionally receive promotional content from the Los Angeles Times.