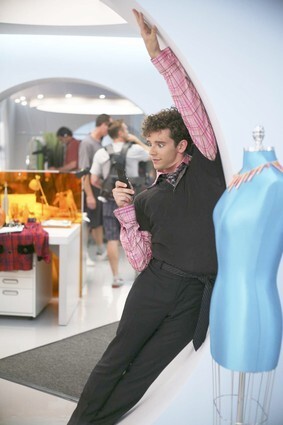 8 Images
SHOWBIZ SEVENS: Michael Urie's favorite physical comedians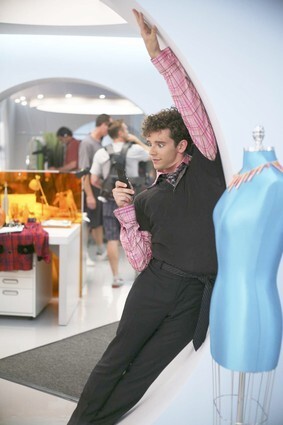 By Deborah Netburn, Los Angeles Times Staff Writer
From the moment we laid eyes on him in the first episode of "Ugly Betty," we knew that Michael Urie, who plays the fabulous gay assistant Marc St. James, was something special. Who else could lift a snobby nose in the air with so much height? Who else could pull off brightly colored argyle vests without looking absurd? He doesn't just walk through the Mode offices -- he sails. There's something balletic about his performance each week. It's upright, graceful and controlled.
It should come as no surprise then, that this Juilliard-trained Shakespearean actor is a student of physical comedy. When we asked him to do a list for us, we were delighted when he suggested his seven favorite physical comedians. And when he promised to start off with our all-time favorite, John Ritter, we knew we'd found a soul mate.
(Karen Neal / ABC)
1. John Ritter
He was the best. No one takes a punch, slams a finger in a trunk or face-plants a swinging door like Ritter. He made it look easy, but it also looked like it hurt every time.
My fave:
The electrotherapy scene in "Skin Deep"
(Robert Trachtenberg / Associated Press)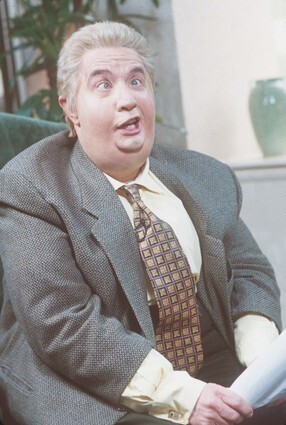 2. Martin Short
He's my hero. Prance around in grey hair and a fat suit like you're a skinny guy. It seems like an easy idea, but when Short is Jiminy Glick, and he dances around and falls off the back of chairs, it's sidesplitting. If it was a real guy that size and that age, we'd worry, but he's the indestructible Martin Short! He'll be fine!
My fave:
The cigarette scene in "The Big Picture"
(Al Levine, xx)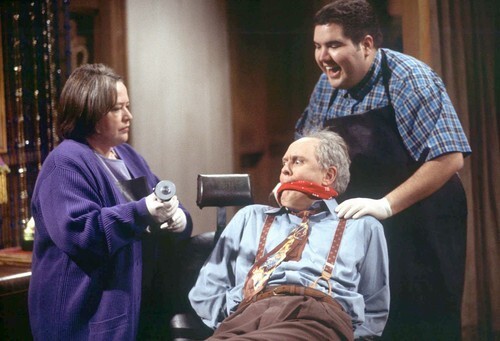 3. John Lithgow
In "3rd Rock from the Sun," Lithgow's idiot alien high commander character, Dick Solomon, fearlessly explored every facet of life for the first time as a full-grown baby with a new body. Hysterical.
My fave:
The official alien salute, and when Dick treats a laptop like an Etch a Sketch
(NBC)
4. Danny DeVito
Watch little Danny DeVito scurry around that dingy taxi garage while Christopher Lloyd, Judd Hirsch and Andy Kaufman tower over him as his blood pressure shoots through the roof and his tie gets looser. And in "It's Always Sunny in Philadelphia," as the worst dad ever, he's a sixtysomething acting like a twentysomething.
My fave:
"The Contract" promo for "It's Always Sunny"
(Carin Baer / FX)
5. Carol Burnett
The woman wore a curtain on its rod as a DRESS. 'Nuff said.
My fave:
"Noises Off."
(Los Angeles Times)
6. Dick Van Dyke
The godfather of TV physical comedy, he puts the "prat" in pratfall. He manages to fall over an ottoman, get up and laugh at himself before he even knows what he fell over.
My fave:
The "Chim Chim Cher-ee" scene in "Mary Poppins"
()
7. Molly Shannon/Kristen Wiig
OK, I'm not comparing these two (though, how about a twins movie??? Right???) as genius women on "Saturday Night Live"; I'm merely lumping them together. Also, they both throw themselves through windows, which is always hysterical. Somehow I can't help thinking ... "and it's a girl!" Which is somehow funnier to me.
(Paramount Pictures)