From royal to reality: How Princess Diana changed female celebrity and paved the way for Kim Kardashian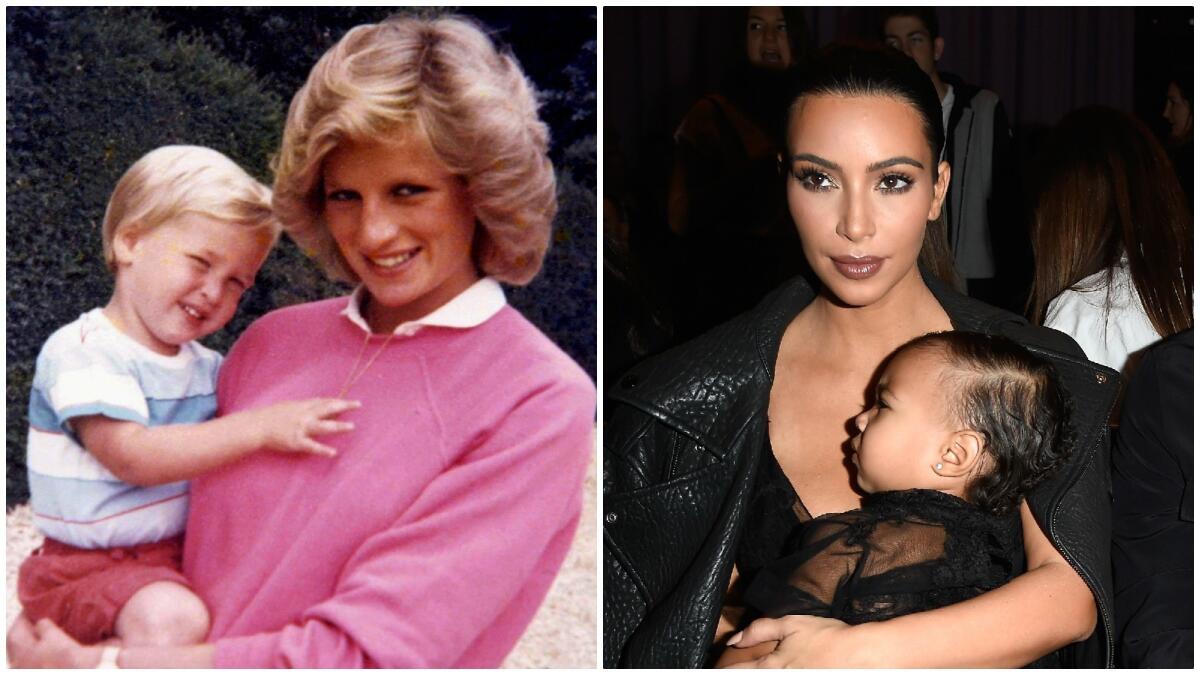 When Diana, Princess of Wales, died 20 years ago at the age of 36, she was among the most famous, most photographed women in the world. The Paris car crash that resulted in her death eerily echoed a pattern set by other beautiful, gone-too-soon blonds — most obviously Grace Kelly — but the tsunami of grief that swept the world for months, and years, after made it clear that she was something more, something new entirely.
Diana was the first, and remains the most influential, reality star.
Dubbed "The People's Princess," Diana spent nearly half her short life in the public eye, endearing herself to millions first through her youth and beauty, then through her humanitarian work and finally through her willingness to buck the stiff upper lip and stonewall conventions of the British royal family.
Initially selected by Prince Charles out of a field of potential brides because she seemed sweet and compliant, Diana's gradual liberation and empowerment had the quasi-feminist overtones of a Gloria Gaynor anthem.
During her 17 years in the spotlight, she set a new standard for female celebrity in the modern age through her (eventual) willingness to speak openly about various personal struggles and in the way that motherhood (and the bodily changes that come with it) only increased the public's fascination with her. She created a formula that would be replicated by the likes of Angelina Jolie, Beyoncé and especially Kim Kardashian. That "Keeping Up With the Kardashians" marks its 10-year anniversary this fall is no accident; for better or worse, without Diana, there would be no Kim.
The differences between the two womenare obvious and pronounced — no one ever accused the latter of being shy, and the former certainly never parlayed a sex tape into global fame. But ultimately their similarities are more striking, from the doomed marriages that began as TV spectacles, to horrific events in Paris.
Kardashian may have hardened the template of "reality" fame, but it was Diana who rode the seesaw of resentment of and reliance on public attention to create a new sort of public personality; it was Diana who first leveraged the power of the media glare to take control of her own narrative.
As recalled in a host of TV specials hitting the airwaves this month to mark the 20-year anniversary of her death on Aug. 31, Diana blasted into the public consciousness as a bashful 19-year-old from a scandal-tainted aristocratic family. (Her mother had left her father for another man.) She was working at a London nursery school when she became engaged to Charles, the jet-setting 32-year-old playboy prince.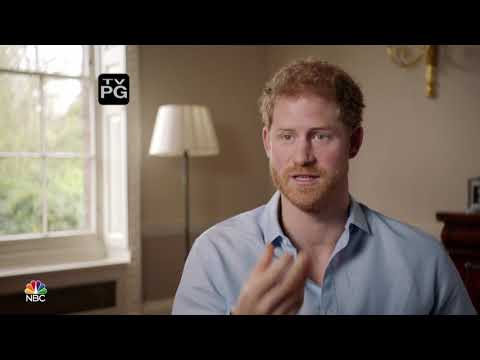 Promo video for NBC's Princess Diana documentary "Diana, 7 Days."
Sporting a feathered bowl cut, frilly collars and girlish Laura Ashley prints, Diana would later describe herself in self-deprecating terms as a "fat Sloane Ranger." With the big, expressive eyes of a silent film star, she immediately captivated the public and contrasted starkly with the inscrutable Windsors.
One of the earliest tabloid photos of her, published in the Sun, featured a backlighted Diana posing in the park, a toddler on either hip, the silhouette of her legs visible through an otherwise modest skirt. The guilelessness and vulnerability of "Lady Di," as she was then known, were part of the picture's queasy appeal.
Kardashian's ascent was more gradual. Like Diana, she came from a prominent family marked by ignominy, through her late father's association with O.J. Simpson, her friendship with Paris Hilton and, of course, her infamous sex tape. In contrast to the carefully manicured images of "real" Hollywood stars — our version of royalty — Kardashian and her family put an extreme twist on the new "royal" openness Diana had begun, laying bare seemingly every aspect of their lives. Discussion of their hair-removal habits alone could fuel a stand-alone series.
Barely out of her teens, Diana married Charles in July 1981 in a ceremony watched by an estimated 750 million people around the world. Though cracks were already appearing in their relationship — Charles famously said he was in love, "whatever love means," when their engagement was announced earlier that year — Diana's absurdly huge Cinderella gown spoke to a hard-sell fairy-tale narrative, which generated millions in merchandising. As Diana famously confessed later, when she shared severe pre-wedding jitters with her sister, the response was: It's too late for that, your face is on tea towels.
Thirty years later, Kim Kardashian married NBA player Kris Humphries after a similarly brief courtship. If her embrace of the princess fantasy, down to the poufy gown, always seemed more, well, cynical, and "Kim's Fairytale Wedding: A Kardashian Event" drew a comparatively modest 8 million or so viewers, the lavish ceremony was subsidized by freebies and the pre-sale of wedding photos.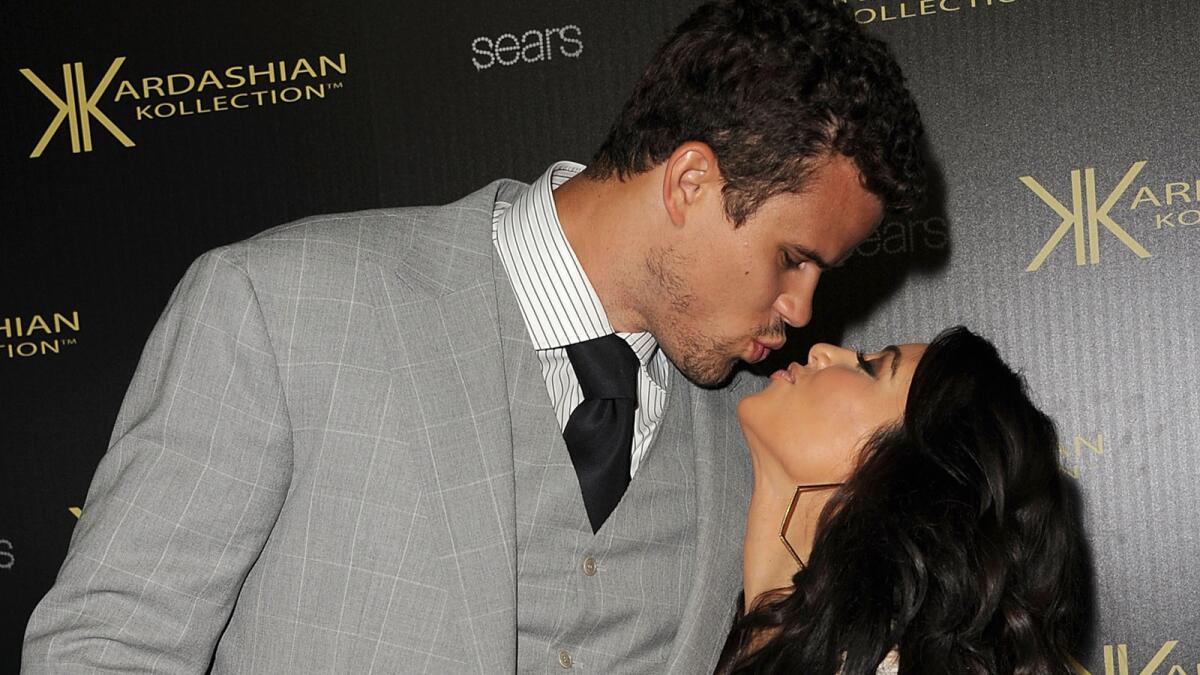 (Virtually no one was surprised when that marriage ended 72 days later. Kardashian's subsequent union with Kanye West has proved more enduring, and their children, with the faux regal names Saint and North, have only compounded the family's fame and fortune — two key players in a thriving cottage industry of celebrity offspring.)
Enduring endless intrusive headlines about her body, Diana all but created the now-normalized "baby bump" fascination. Press reports speculated sordidly about the likely date of conception and the various medical procedures she'd undergo. Photos of her wearing a bikini while five months pregnant caused a sensation, and the press frequently commented on her post-baby weight fluctuations (while she privately battled severe bulimia.)
Her refreshingly normal approach to motherhood — it became customary for paparazzi to trail her at school drop-offs and on family ski vacations — endeared her to other less famous mothers by celebrating the domestic, but it also helped feed the notion of parenting as entertainment — before there was "Jon and Kate Plus 8," there was Charles and Di plus two.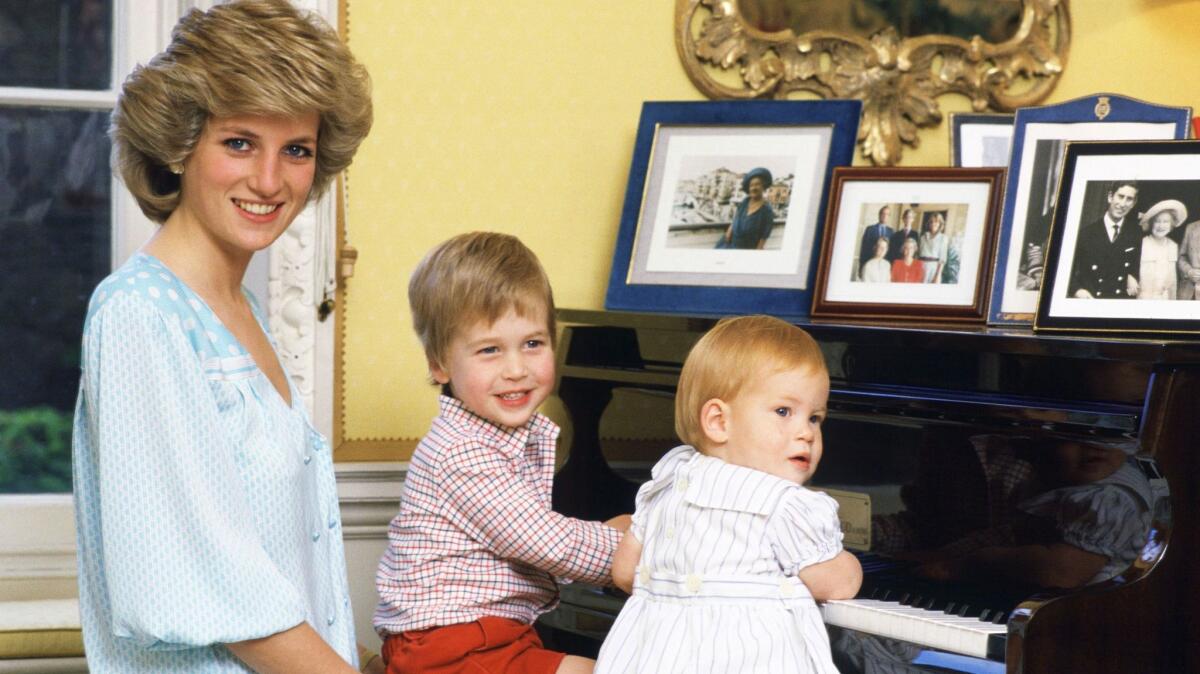 As her marriage began to unravel, Diana gradually came to understand the importance of media, eventually finding a way to leak the details of her personal life to biographer Andrew Morton and sitting for a sympathetic tell-all interview with journalist Martin Bashir. She also successfully harnessed media interest to raise awareness for many cherished causes, including homelessness, the AIDS epidemic and land-mine deactivation.
But neither woman was immune to the sting of overexposure. Kardashian took a three-month break from social media following a terrifying armed robbery in Paris last year that was carried out by assailants who'd closely tracked her movements online.
Diana famously announced a retreat from public life at a similarly acute moment of personal crisis, during the bitter demise of her marriage. And, as we all know, when her intoxicated driver attempted to evade paparazzi. As her brother put it in his eulogy a week later, Diana was "the most hunted person in the modern age" — an achievement that hardly seems worth repeating.
'Diana – Her Story'
Where: PBS.org and on PBS app
Rating: TV-PG (may be unsuitable for young children)
'Dateline Extra'
Where: MSNBC
When: Saturday, Aug. 26, 5 p.m.
Rating: TV-PG (may be unsuitable for young children)
'Princess Diana: The Kitty Kelley Files'
Where: REELZ
When: 6 p.m. Saturday, Aug. 26, 6 p.m.
Rating: TV-PG (may be unsuitable for young children)
'Diana and the Paparazzi'
Where: Smithsonian Channel
When: Sunday, Aug. 27, 5 and 9 p.m.
Rating: TV-PG (may be unsuitable for young children)
NN Special Report infobox 8/27/17
'CNN Special Report: Diana: Chasing a Fairytale'
Where: CNN
When: Sunday, Aug. 27, 6 and 9 p.m.
Rating: Not rated
'Diana: The Day We Said Goodbye'
Where: Smithsonian Channel
When: Sunday, Aug. 27, 6 and 10 p.m.
Rating: TV-PG (may be unsuitable for young children)
'Princess Diana: Tragedy or Treason? Anniversary Special'
Where: TLC
When: Monday, Aug. 28, 6 p.m.
Rating: TV-PG (may be unsuitable for young children)
'Diana, 7 Days'
Where: NBC
When: 8 p.m. Friday, Sept. 1
Rating: Not rated
Follow me @MeredithBlake
ALSO
The fashion legacy of Princess Diana is the subject of an exhibit in London
Prince William talks about 'taboo' of mental illness and death of Diana in interview
Prince Harry says he has been 'very close to a complete breakdown'
Get our L.A. Goes Out newsletter, with the week's best events, to help you explore and experience our city.
You may occasionally receive promotional content from the Los Angeles Times.