Burgers, Spanx and Trump help Ewan McGregor tackle dual roles in 'Fargo'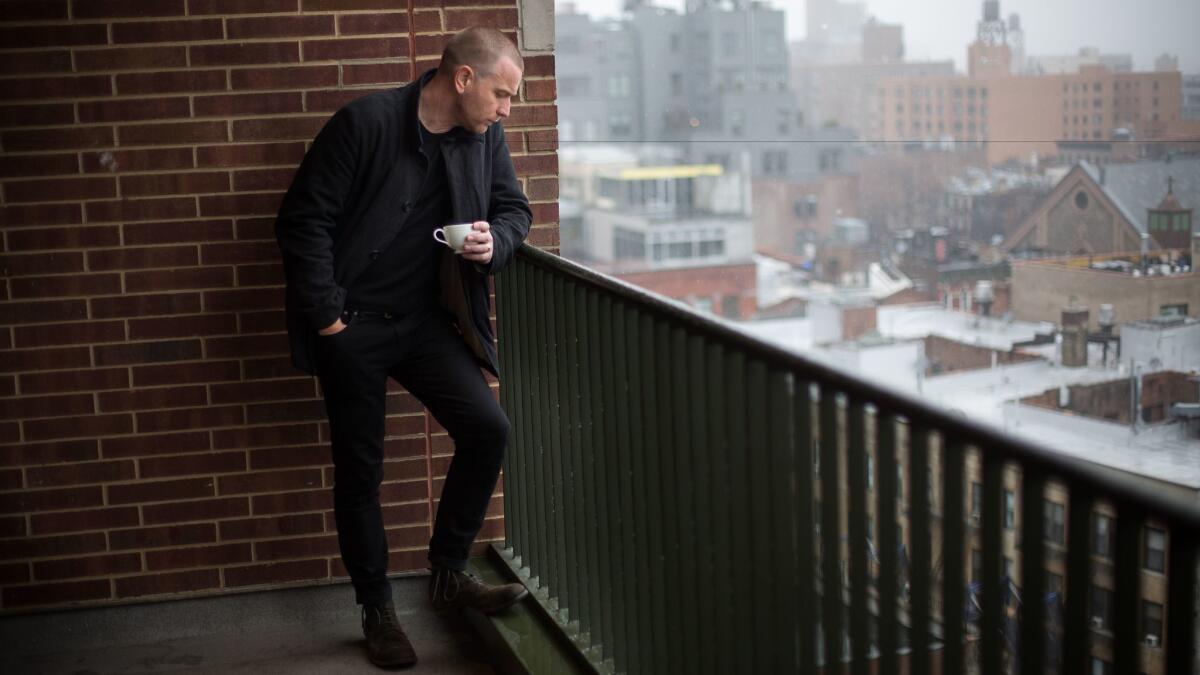 "There were many trees, mostly pine and birch, and there was the dock and the boathouse and a narrow dirt road that came through the forest and ended in polished gray rocks at the shore below the cottage."
For a fleeting moment, it's story time with Ewan McGregor. The Scottish actor's voice shifts, taking on the cheery lilt and butter-thick coating of vowels of the distinctive Minnesota accent he's been refining in recent months for his turn in FX's "Fargo."
"I memorized that little piece of writing, it sort of gets me back into it when I feel like I'm straying," says McGregor, who recites the passage from Tim O'Brien's "In the Lake of the Woods" once more before falling back into his native burr in which Rs curl and twirl.
"It's the hardest accent I've ever had to do. It's full of so many different things. It can sound like you're just doing the worst accent in the world at times to your own ear."
Beginning Wednesday, McGregor's vocal — and physical — transformation will be on full display with the third-season rollout of Noah Hawley's riff on the Coen brothers' 1996 dark, absurdist classic.
It's the hardest accent I've ever had to do.
— Ewan McGregor, who plays dual roles in "Fargo"
It's another variation for the actor who has made a career out of twisting his image — whether it's singing and dancing in the 2001 musical "Moulin Rouge," or grappling with paternal memories in 2010's "Beginners," or swinging a lightsaber in the "Star Wars" prequels. Now McGregor, 46, is bringing double the trouble with his first foray into series television in the U.S.
In "Fargo," he plays two brothers who've ended up on opposite ends of the Midwestern middle-class hierarchy: Emmit Stussy, the good-looking real estate magnate (a.k.a. the "Parking Lot King" of Minnesota), and his younger, more flabby and balding parole officer brother, Ray Stussy. The third installment, which is set in 2010, follows the brothers as tensions mount in their sibling rivalry over an inherited, valuable postage stamp. And — because it's "Fargo" — it all inevitably leads to murder.
The new cast also includes Carrie Coon ("The Leftovers") as Police Chief Gloria Burgle, Mary Elizabeth Winstead ("Braindead") portrays Ray's girlfriend Nikki Swango and David Thewlis ("Harry Potter") plays loner V.M. Varga.
It's early April and McGregor speaks with restless enthusiasm over the phone — his words ping-ponging through commas and periods — at the mention of the prescient feel to the 10-episode third season, which explores the elasticity of truth and the cost of a capitalist culture.
"Even though it's set in 2010, there's a lot of now in it," he says. "You have Ray, who can be a complete jerk at work, but he's got heart and soul and he's in love and just needs a financial boost. And there's Emmit, who's just devoted his life to making money. He's got the heart and soul of a capitalist, of a businessman — in this Trumpian era, that was interesting to play. Emmit has very thin skin and he lashes out at people when it's his fault. I've had all this Trump stuff to watch while playing him.
"I've got to try to find something positive about this ... situation," quips the actor, who has lived in Los Angeles with his wife and four daughters for nearly a decade.
I've had all this Trump stuff to watch while playing [Emmit].
— Ewan McGregor, who plays dual roles in "Fargo"
The roles as feuding brothers arrive as McGregor is squarely in the spotlight. He had two high-profile movies out last month. He gave his voice to the CGI candelabra, Lumière, in Disney's "Beauty and the Beast," which has now earned more than $1 billion worldwide. In the other, he revisited the heroin-addicted slacker Mark Renton for a sequel to 1996's "Trainspotting."
"I've always felt like I'm in a nice spot in my career — I've never felt like I wasn't where I needed to be," McGregor says.
Though he's had experience with television in the U.K., "Fargo" marks McGregor's major TV debut in the U.S. after a false start in 2012. He starred in the pilot to HBO's adaptation of Jonathan Franzen's novel, "The Corrections," but the premium network ultimately passed on the series.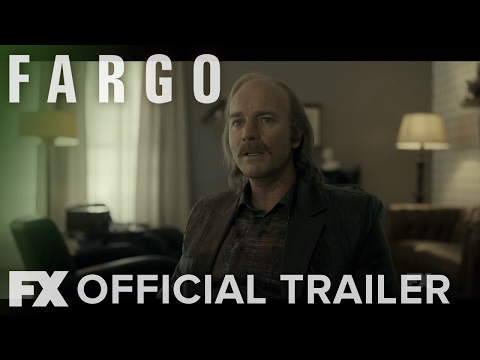 He wasn't necessarily seeking out a TV project. And he hadn't seen the first two seasons of "Fargo" because, as he tells it, he thought "it was a terrible idea to make a TV series based on a movie." But while on a ski trip he bumped into one of the show's producers who mentioned they were casting for the role of the brothers.
"I watched both seasons and thought, he's done it," McGregor recalls. "[Noah] managed to capture the essence of that movie without using the same characters, without using the same story line. And when I met with him, and he told me the story line for Season 3, I was intrigued. It's like an ancient fable, an old tale."
In a phone interview, Hawley says he knew from inception that he wanted the brothers to be played by the same actor.
"It was just part of the DNA of the idea — I don't know why. It kind of messes with our shared reality when you're like, well, they're different, but they're kind of the same," Hawley says. "I'm interested to see how people respond to it, it's sort of an experiment. Ewan does a tremendous job of differentiating these brothers physically and personality-wise."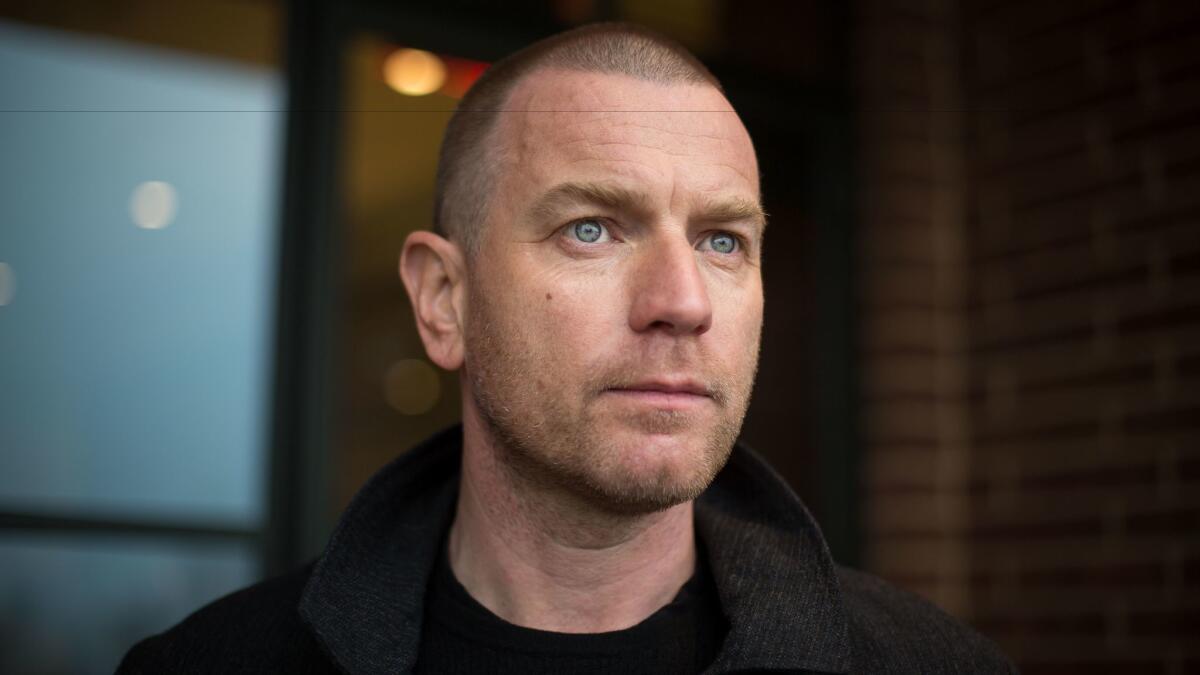 McGregor has experience playing dual roles in one project. In Michael Bay's 2005 sci-fi thriller, "The Island," he played a man and his clone and in 2015's "Last Days in the Desert," he played Jesus and the Devil. But "Fargo" adds a layer of complexity in having McGregor play two brothers who aren't twins and couldn't be more different.
And Hawley didn't want to cut any corners in capturing those differences. Neither did McGregor, though he assumed the contrasts would be achieved with a bit of TV magic.
"Noah just looked at me and said, 'Ewan, you're going to have to put on some weigh, mate. We're talking about two guys who live in the Midwest,'" McGregor recalls of a pre-production dinner with Hawley last fall.
It came as a bit of a blow to the actor, who was at his "peak physical fitness" after wrapping production on "Trainspotting 2" — with a regimen that included running for about two hours a day.
"I just couldn't believe the timing of it. It was like, I've been waiting my whole career for someone to say 'get fat.' But not now. Not while I've just become super fit."
Naturally, that night at dinner, he ordered dessert.
"And then from October to January, I just ate and ate and ate whatever I wanted, whenever I wanted," he says. "I had a lot of burgers. A lot of burgers. And fries. I had fries with everything."
I've been waiting my whole career for someone to say 'get fat.' But not now. Not while I've just become super fit.
— Ewan McGregor, who plays dual roles in "Fargo"
In the end, McGregor required roughly two hours makeup, two prosthetic pieces (a nose piece and a double chin), and a receding-hair wig when playing Ray. He also learned two different shades of the Minnesota accent to differentiate the brothers.
"It's quite a wild transformation," Coon says of her costar.
Not to go unmentioned: The role also made McGregor intimately acquainted with Spanx, a flab-obscuring line of shapewear undergarments. In fact, he had what he deems a "Spanx technician" — a role assumed by Devora Brown, who worked in the series costume department — to help him slink into the form-sculpting body suit while playing Emmit.
"Spanx are no joke," McGregor says. "I couldn't do it without Devora. I couldn't get that … thing over my head if she wasn't standing there. It's a two-person job. I will say, I rather like them. I had to fly to London or something to do press for 'Trainspotting' and I was walking through the airport and there was an actual Spanx store. I had no idea they had actual shops! So I stopped someone and asked them to take a photograph of me outside the store. I think I'm going to try to do their next campaign ad. Maybe I can capitalize on this somehow."
The joys of modern girdles aside, McGregor already speaks with nostalgia about his time on "Fargo" — despite having a few more weeks of filming ahead of him.
"When I read the last episode last week, I was very depressed knowing there wasn't going to be an 11th," he says. "I'm having the time of my life [playing] these guys."
The most-read Entertainment stories this hour »
'Fargo'
Where: FX
When: 10 p.m. Wednesday
Rating: TV-MA (may be unsuitable for children under the age of 17)
Twitter: @villarrealy
ALSO:
Review: Beautifully constructed 'Fargo' returns for Season 3
Things get bloody — again — on FX's 'Fargo'
This 'exciting time' at FX includes major hits like 'Fargo' and a lot of Emmys attention
Get our L.A. Goes Out newsletter, with the week's best events, to help you explore and experience our city.
You may occasionally receive promotional content from the Los Angeles Times.