Appreciation: Pop culture's burlesque Bosch: Mad magazine's Jack Davis set the bar high in comic art and movie posters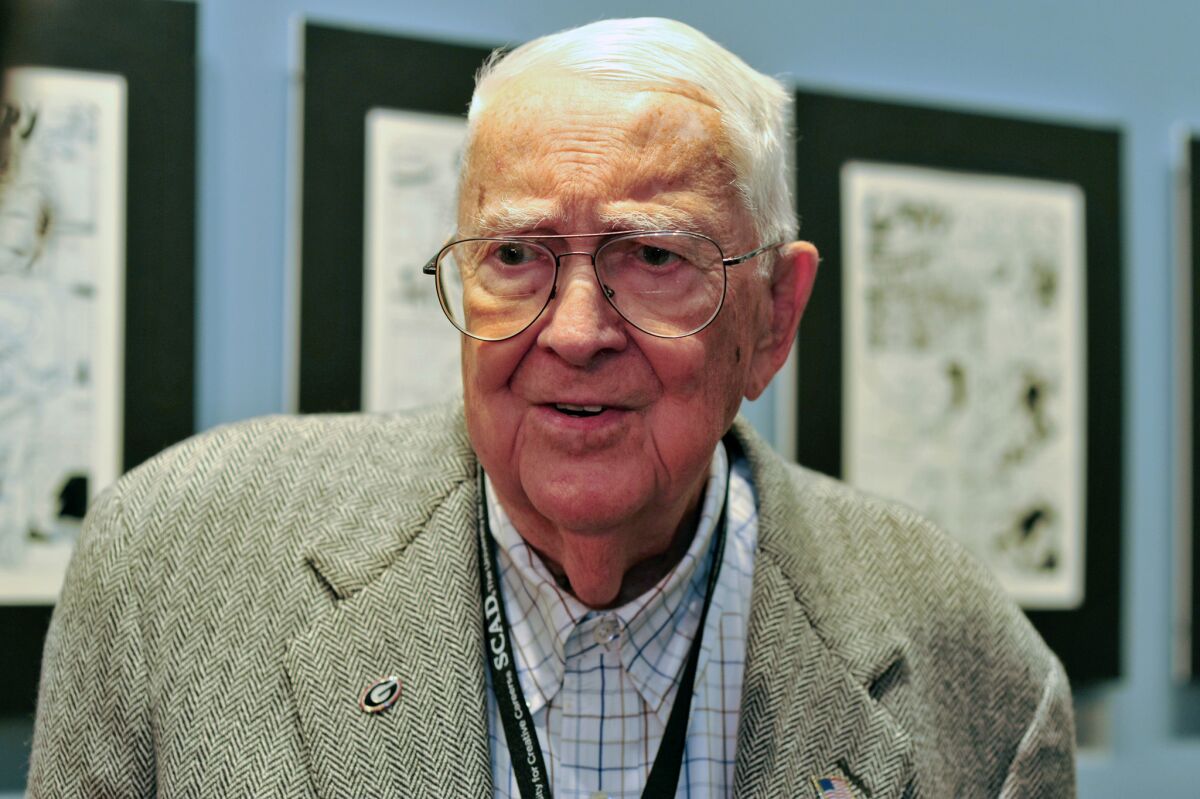 Jack Davis put a funny face on the pop culture of the 20th century. A great caricaturist and comic-book artist in a great age of caricature and comic art, Davis, who died Wednesday at age 91, was a charter-class member of Mad magazine and created covers for TV Guide and Time, record album jackets and movie posters. Perhaps most famously, his illustrations for "It's a Mad, Mad, Mad, Mad World" in 1963 were as packed with activity and characters as a Bosch or Bruegel.
As a kid, Davis was not my favorite Mad magazine caricaturist. That was Mort Drucker, whose drawings struck me as more elegant and naturalistic (the poster for "American Graffiti" was his). But Davis' work was in my life more.
There were his posters for "Mad World," "The Russians Are Coming," "The Bad News Bears," "Bananas," even for Robert Altman's "The Long Goodbye," with Mad-style word balloons and jokes; album art for the Cowsills and Johnny Cash; and all those TV Guide covers, picturing the casts of "Mission: Impossible," "Laverne & Shirley," "The Odd Couple," "Laugh-In," "Barney Miller" and many more. He designed characters for the 1967 Rankin Bass stop-motion feature "Mad Monster Party" and for the "The Jackson 5ive" Saturday morning cartoon in the '70s.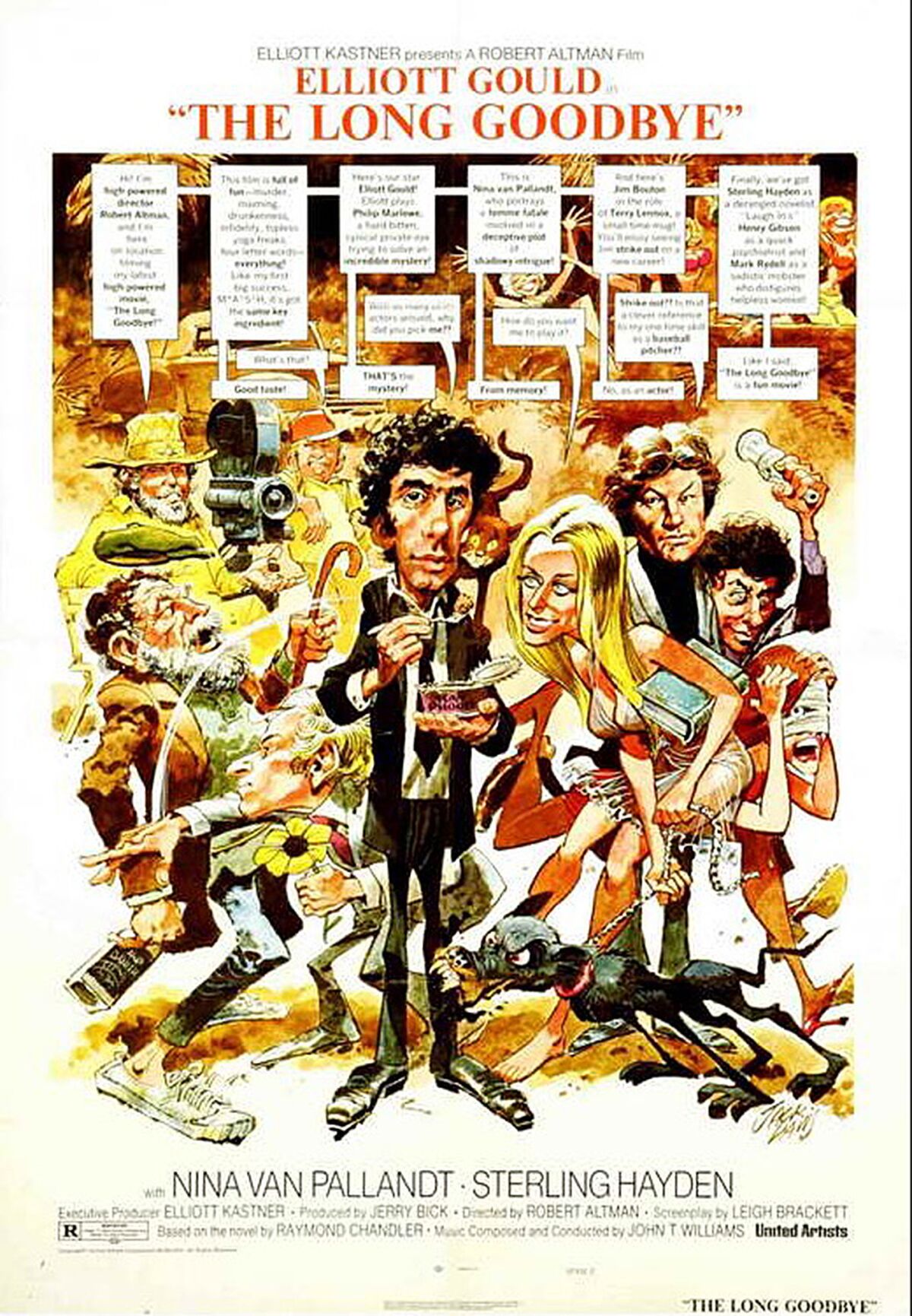 Davis was a burlesque artist, who liked to paint jowls and knuckles, brows and cheekbones; his noses look punched up out of clay.
With a fondness for big heads on little bodies, Davis was like a spectacularly accomplished version of the sort of caricaturists who would draw you at a carnival or birthday party, showing you playing a sport or an instrument or whatever hobby you mentioned when you sat down — if your hobby was, say, breaking into the Watergate Hotel (Time magazine, April 30, 1973) or you were Jimmy Carter running for president (March 8, 1976). Having come from the comics — he was a stalwart in the 1950s of old EC horror stories like "Tales from the Crypt" — and that narrative tradition, he filled his pictures with information and action, gags falling out at every corner.
Unlike the New York Times' Al Hirschfeld, with his fluid, Deco line, Davis wasn't interested in elegant abstraction or visual subjects. He was a burlesque artist, who liked to paint jowls and knuckles, brows and cheekbones; his noses look punched up out of clay. His work is muscular and lumpy. His clothing bunches and wrinkles; his shoes seem to have been beaten out of shape. It was a knockabout style, an American style — proletarian, energetic, good-humored and not unflattering (or for that matter flattering) to its subjects. His hand would have been quickly familiar to millions who did not know his name, though it was written prominently enough on his pictures, in slashing capital letters, leaping jauntily together.
---
Get our L.A. Goes Out newsletter, with the week's best events, to help you explore and experience our city.
You may occasionally receive promotional content from the Los Angeles Times.