Overrated/Underrated: 'Captain Fantastic,' and it's time for the mannequin challenge to stop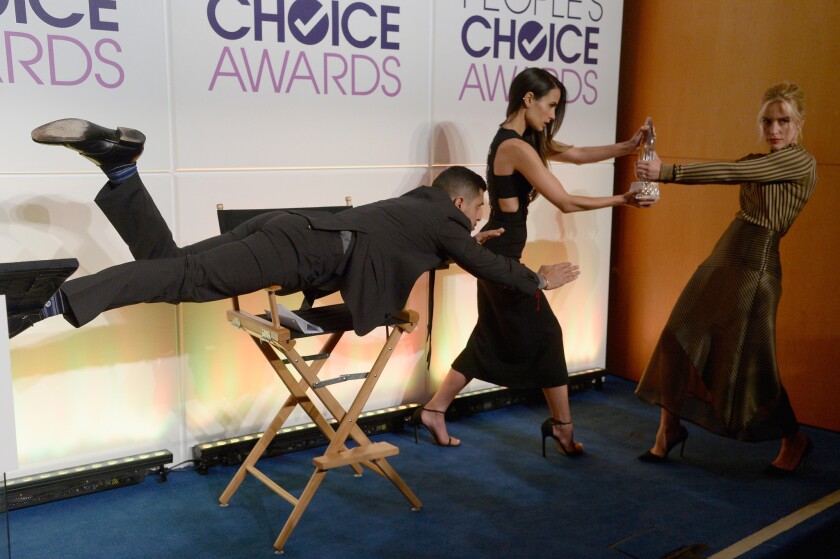 UNDERRATED
Viggo Mortensen in 'Captain Fantastic': This 2016 indie, about a father raising six kids off the grid in the impossibly idyllic Pacific Northwestern wilderness, shines as a sort of wish-fulfillment fantasy for a certain outdoors-oriented mind set, which almost makes up for its over-the-top moments and underwritten characters. That said, Mortensen is at his most impassioned best portraying a man of principle attempting to hold his family together after losing his wife while cutting them off from both the best and worst of the outside world. Mortensen's character is a flawed extremist. But his earnest, even genial exhortation of the ideals of intellect and self-reliance remains persuasive.
Leah Paul's 'We Will Do the Worrying': A nearly impossible to pin down flutist and composer whose roster of collaborators ranges from avant-jazz explorer Anthony Braxton to the knotted indie rock of Dirty Projectors, Paul has delivered another category-defying beauty with her latest album. Recently relocated to L.A., Paul splits the difference between instrumental exploration and deftly composed classical music on this recording, tapping musicians such as clarinetist Chris Speed, vibraphonist Nick Mancini and vocalist Afton Hefley to deliver a lush and dreamy take on modern chamber music. (Paul celebrates the release of this album with a show at the Bootleg Theater on Sunday.)
OVERRATED
The mannequin challenge: Like the 2014 viral phenomenon to raise money for ALS research the Ice Bucket Challenge — except, well, in the service of nothing — this social media trend has been gobbling a big chunk of Internet space for weeks with videos that pan around a scene where every person is frozen, usually with Rae Sremmurd's No. 1 single "Black Beatles" in the background. While the song is at least six times better than the thundering dubstep nonsense of long-gone viral hit "Harlem Shake," let us happily mourn this meme's passing given that its DIY coolness has been sullied by being noticed by mainstream pop stars, pro athletes and, alas, this newspaper.
Black Thursday: Remember Black Friday? So 2010. With some stores opening in the mid-afternoon this year, the world's biggest consumer holiday has now almost fully consumed the only date on the calendar dedicated to family, fellowship and appreciating what you already have (granted, while eating to the point of collapse). While it's disappointing that this likely means we should just dispense with the Thanksgiving Day label altogether, maybe it's comforting to realize that, while various news networks devote airtime to the need for the country to heal its divisions, we can still come together as a community every year and shove someone out of the way for a cheap laptop.
See the most-read stories in Entertainment this hour »
Follow me over here @chrisbarton.
ALSO:
Overrated/Underrated: Post-election hangover edition
Late-night hosts regroup as Seth Meyers, Samantha Bee and others offer post-election empathy and encouragement
Gwen Ifill, veteran journalist and co-anchor of 'PBS NewsHour,' dies at 61
---
Inside the business of entertainment
The Wide Shot brings you news, analysis and insights on everything from streaming wars to production — and what it all means for the future.
You may occasionally receive promotional content from the Los Angeles Times.