Overrated/Underrated: Alexander Payne's comic timing, Netflix's thirst for awards recognition and more
UNDERRATED
Alexander Payne's comic timing: It's been six years since Payne last wrote a feature film, and "Downsizing" (Dec. 22) — which looks to have only a philosophical relationship to corporate restructuring — finds him in a more absurd place than usual as it features a couple (Matt Damon and Kristen Wiig) who shrink themselves to a fraction of human size. While Payne is a master of a peculiarly Midwestern sort of dark comedy (see "Election" and "About Schmidt"), the idea of his comic gifts being applied to a broader, weirder concept seems like a solid fit.
Joachim Trier superhero: Creator of the grimly poetic "Louder Than Bombs" and the poetically grim "Oslo, August 31st," this Norwegian director seems a strange choice for a story of supernatural powers. Yet that looks to be exactly what he's done with "Thelma" (Nov. 24), a film about a young woman coming to terms with her sexuality and the very real dangers that brings. With Trier's track record for raw emotions and delicately drawn atmosphere, "Thelma" has the potential to reinvent what's become well-worn territory. Can we sign him up for an introspective branch of Marvel, please?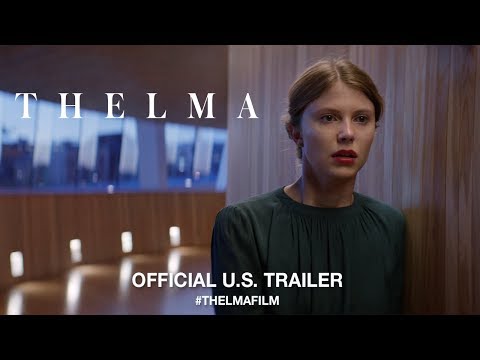 OVERRATED
Netflix's awards thirst: On the heels of ESPN's prize-winning marathon documentary "O.J.: Made in America," including an Oscar after it was given a qualifying theatrical run, Netflix is after similar gold with Errol Morris' "Wormwood." Debuting as a six-part docuseries on Dec. 15, "Wormwood" will also be released as a four-hour film, and its dramatic re-enactors — among them Peter Sarsgaard and Molly Parker — will also be eligible for acting honors. It's an interesting genre-splice for Morris, but how long before "Stranger Things 2" is edited for the big screen?
The season of the problematic filmmaker: At a time when sexual misconduct claims are piling up in the entertainment and news industries, there's an unsettling symmetry to Louis CK's "I Love You, Daddy" (Nov. 17) and Woody Allen's "Wonder Wheel" (Dec. 1). Both filmmakers take glancing, uncomfortable approaches to the rumors and allegations of impropriety they've faced (CK's movie also includes an Allen-esque filmmaker), but does anyone have an appetite for these stories as the fallout from this troubling issue feels as if it's just beginning?
See the most-read stories in Entertainment this hour »
Follow me over here @chrisbarton.
ALSO:
The year in pop culture with Overrated/Underrated
With 'Sleep Well Beast,' the National brings new layers to gloom and heartache
'Spielberg' dives deep into the filmmaker's venerated career
Get our L.A. Goes Out newsletter, with the week's best events, to help you explore and experience our city.
You may occasionally receive promotional content from the Los Angeles Times.