Overrated/Underrated: 'The Simpsons' fails fans with Apu, and what's left of Fleetwood Mac
UNDERRATED
Michael Palin in 'The Death of Stalin': Given Armando Iannucci's track record for acidic political comedy with "Veep" and "In the Loop," there were no steadier hands to find a pitch-black mix of absurdity and horror in this shockingly funny look at the maneuverings after the fall of the Soviet Union's strongman. But for all the twists that include Steve Buscemi's Jersey-tilted Khrushchev and Britain's Simon Russell Beale as the ruthless Beria, it's Palin's Molotov who applies a tacit seal of approval to the effort, constituting a gentle nod from one generation's masters of satire to the next.
Nels Cline 4's 'Currents, Constellations': Best known in music circles for his idiosyncratic contributions as the lead guitarist in Wilco, Cline was an electrified force of nature on the L.A. improvised music scene for years before that. Relocated to New York and teamed with young guitarist Julian Lage and a deft rhythm section of Scott Colley and Tom Rainey, Cline gives his rich knowledge and experience with jazz room to roam on his second album with Blue Note Records, an often transfixing listen that spans tangled, contemplative ballads ("As Close as That") and barbed jazz-funk ("Imperfect 10").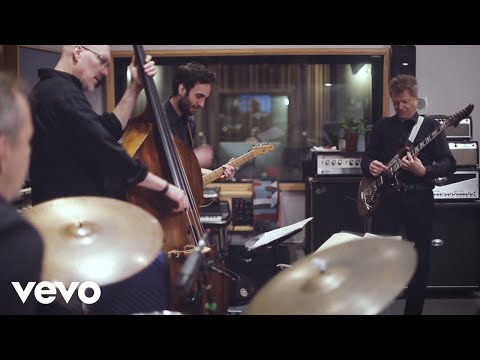 OVERRATED
'The Simpsons'' Apu blind spot: Spurred by comic Hari Kondabolu's head-turning documentary "The Problem With Apu," which cites the many of South Asian descent who have been hurt by stereotypes embodied in "The Simpsons'" Apu (voiced by Hank Azaria), the series responded last weekend with a few pointed lines from Lisa — Lisa!— that amounted to a dismissive shrug. Although "The Simpsons" is partly built on an indifference to time, a refusal to recognize and resolve what's always been a broad stereotype and an insult to a community shows a puzzling lack of imagination for a show that's never lacked one in the past.
What's left of Fleetwood Mac: Again proving that some chains can be broken many times, Lindsey Buckingham has parted ways with Fleetwood Mac and will be replaced by Crowded House's Neil Finn and former Heartbreaker Mike Campbell. While this opens up some exciting prospects for building rock fantasy camp rosters for any fractured band looking to juice ticket sales among the curious (Moses Sumney subbing for Morrissey in a reunited Smiths?), it's clear that this is no longer the band of "Go Your Own Way" — unless the next tour draws only from the Peter Green era, which would be fine.
See the most-read stories in Entertainment this hour »
Follow me over here @chrisbarton.
ALSO:
Overrated/Underrated: Give 'Killing Eve' a shot, and avoid the empty 'Expedition Happiness'
Bill Hader breaks out of the 'SNL' mold with HBO's 'Barry,' the story of a hit man with a dream
'Deception' masters the art of combining magic and the FBI. Or does it?
Get our L.A. Goes Out newsletter, with the week's best events, to help you explore and experience our city.
You may occasionally receive promotional content from the Los Angeles Times.