Overrated/Underrated: Should the Super Bowl halftime show go the way of the Oscar host?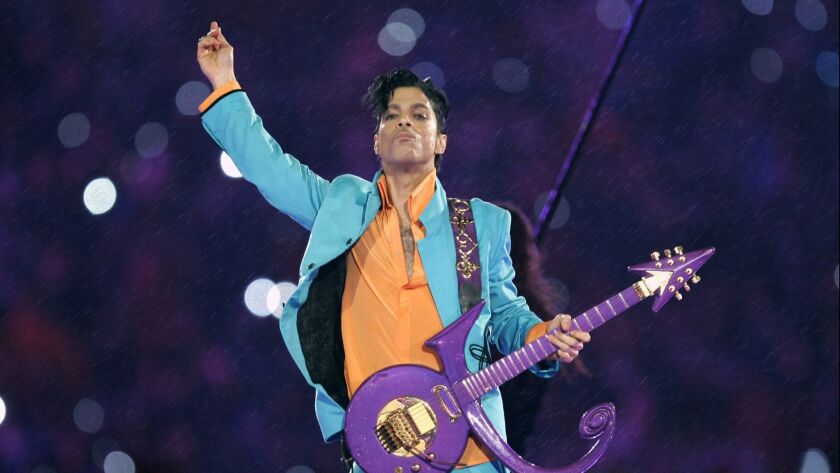 UNDERRATED
"Black Panther" freed: A cultural phenomenon this summer and a recent winner at the Screen Actors Guild awards for its ensemble cast, this genre-redefining blockbuster unfortunately still feels like a long shot on Oscar night given the academy's usual stance toward superhero movies. But the story of Wakanda continues to resonate regardless, and as if to underscore the point the movie returned to theaters this week for a run of free screenings from Friday through Feb. 7. The move was made in honor of Black History Month, but also served a reminder that though "Black Panther" deserves all the prizes it can get, movies can reach for a greater impact.
Iron & Wine's "Our Endless Numbered Days": First released in 2004, this disarmingly gentle second album from the indie-folk artist also known as Sam Beam will receive the special-edition treatment next month along with a special run of shows backed by a full orchestra, including the L.A. Philharmonic in Los Angeles on March 24. While its whispered melodies and deceptively simple mix of acoustic instruments make it an improbable candidate for grandiose anniversary celebrations, the intimate beauty of songs on love and mortality like "Love and Some Verses" and "Naked as We Came" still sound radical.
OVERRATED
The Super Bowl halftime show: Not unlike another thankless, overly scrutinized seasonal job — Oscars host — the role of the Super Bowl's midpoint entertainment proved tough to fill this year. With many artists taking issue with the NFL's stance against still-exiled quarterback Colin Kaepernick, Maroon 5 was hired along with Travis Scott and Big Boi, and it all seemed like a lot of trouble for a show everyone will overhear from the next room. Realistically, after Prince raised the standard for such things to impossible heights in 2007, the NFL could have avoided all this by reverting to marching bands and drum corps.
Ted Bundy: Since it is 2019 and every day brings a new challenge to conventional wisdom, here's a reminder that a famous serial killer firmly belongs on this side of the column. This remains true despite a four-hour documentary arriving on Netflix to further excavate his crimes along with an upcoming movie that stars former teen heartthrob Zac Efron. Our ongoing pop culture addiction to true crime is partly to blame, but whom should we hold responsible for Netflix having to remind everyone on social media that it's maybe not OK to talk about how "hot" Bundy was?
Follow me over here @chrisbarton.
---
From the Emmys to the Oscars.
Get our revamped Envelope newsletter, sent twice a week, for exclusive awards season coverage, behind-the-scenes insights and columnist Glenn Whipp's commentary.
You may occasionally receive promotional content from the Los Angeles Times.