Ava DuVernay doubles down on women directors for 'Queen Sugar': Meet the new crew
When Ava DuVernay began to think about the directors she wanted to work on "Queen Sugar," the Louisiana-set series she created for OWN, she wasn't interested in the usual suspects.
"I wanted people with my sensibility, who care about the things I care about," says DuVernay, who wrote the series pilot and directed the first two episodes of the first season. "People who make films that I love and I knew would embrace the luxurious pace and the attention to detail and the love of nuanced characters."
As it turns out, those people were all women. Among them: Tanya Hamilton ("Night Catches Us"), Victoria Mahoney ("Yelling to the Sky") and So Yong Kim ("For Ellen").
It occurred to DuVernay, a trailblazer in an industry under scrutiny in recent years for its dismal record on diversity, that hiring only women to direct the series would be "quite a radical statement."
It was like, oh wait, these women haven't directed television but they want to. We should really take this as far as we can.

— Ava DuVernay
"The statement came after the, 'Oh yeah, I gotta get my friends to do this,'" says DuVernay, the first black woman to direct a film nominated for a best picture Oscar ("Selma"). "And then it was like, oh wait, these women haven't directed television but they want to. We should really take this as far as we can."
Based on the novel by Natalie Baszile and executive produced by Oprah Winfrey, "Queen Sugar" follows the three Bordelon siblings as they return to their family's Louisiana sugarcane farm following the death of their father. It was a ratings hit for OWN as well as a critical success, praised for its lyrical storytelling, strong sense of place and thoughtful depictions of characters rarely glimpsed in pop culture — African American farmers in the rural South.
For Season 2 of "Queen Sugar," which returns with a two-night premiere beginning Tuesday, DuVernay was again determined to give more women — especially gay women and women of color — the chance to work. Instead of going through the typical Hollywood channels, she sought filmmakers whose work inspired her over the years, even resorting to tracking people down via Twitter.
The "Queen Sugar" roster includes women who rank as "some of the greatest independent filmmakers to come out of the festival circuit in the last 10 years" but have nevertheless struggled to work in the business, says DuVernay, who has a distribution company called Array.
"They weren't out there making shoot-em-ups," DuVernay says. "They were making intimate character dramas."
Directing the show represents a chance for these directors to hone their craft, gain experience and stay busy in an industry where you're only as good as your last credit.
"It puts you in the game," says the director of "13th." "You can't play if you're on the sidelines."
"Queen Sugar" has become a kind of filmmaking collective and talent incubator, with Season 1 directors moving on to other TV shows, including "American Crime," "Insecure," "The Good Fight" and "Underground." (DuVernay hopes to direct an episode this season, if post-production on her film "A Wrinkle in Time" allows.)
For us, this is not a trend, this is not a publicity stunt. This is our choice.

— Ava DuVernay
"She really is building this army of bad asses," says producing director Kat Candler.
"Queen Sugar" has also been revelatory for the cast. Dawn-Lyen Gardner, who plays polished middle child Charley, had never been directed by a woman before on a TV show. "You don't realize that your 'normal' hasn't included you until it does," she says.
Like DuVernay, other Hollywood players including Melissa Rosenberg, showrunner of "Marvel's Jessica Jones," and mega-producer Ryan Murphy, have begun using their clout to level the playing field for women directors. Still, progress is slow: According to the DGA, a mere 17.1% of TV episodes in 2015-16 season were directed by women, up a smidge from 15.8% the previous year.
Which may be why DuVernay, who credits Winfrey and writer-director Robin Swicord as mentors, plans to continue hiring only female filmmakers on "Queen Sugar" for the foreseeable future.
"For us, this is not a trend, this is not a publicity stunt. This is our choice," she says, contrasting "Queen Sugar" with shows like "Game of Thrones" that receive little scrutiny despite their all-male director lineups. "Just like it's their choice never to think about hiring a woman."
Here's a look at some of the women directing Season 2 of "Queen Sugar."
Aurora Guerrero
The daughter of Mexican immigrants, Guerrero made her feature debut with the highly personal "Mosquita y Mari," a coming-of-age drama about the budding romance between two Chicana teenagers, which played at Sundance in 2012.
Guerrero on "Queen Sugar":
"The specificity of Louisiana and the cane business — that's all really fascinating. A lot of the time what you see [on TV] is urban people of color, which is fine, but you don't often see this very specific world."
Guerrero on Hollywood:
"As a woman, and as a woman of color, you feel that clock ticking. You make your feature, you're on people's radars, but it's very quick and if you don't move on something then people start to forget."
Amanda Marsalis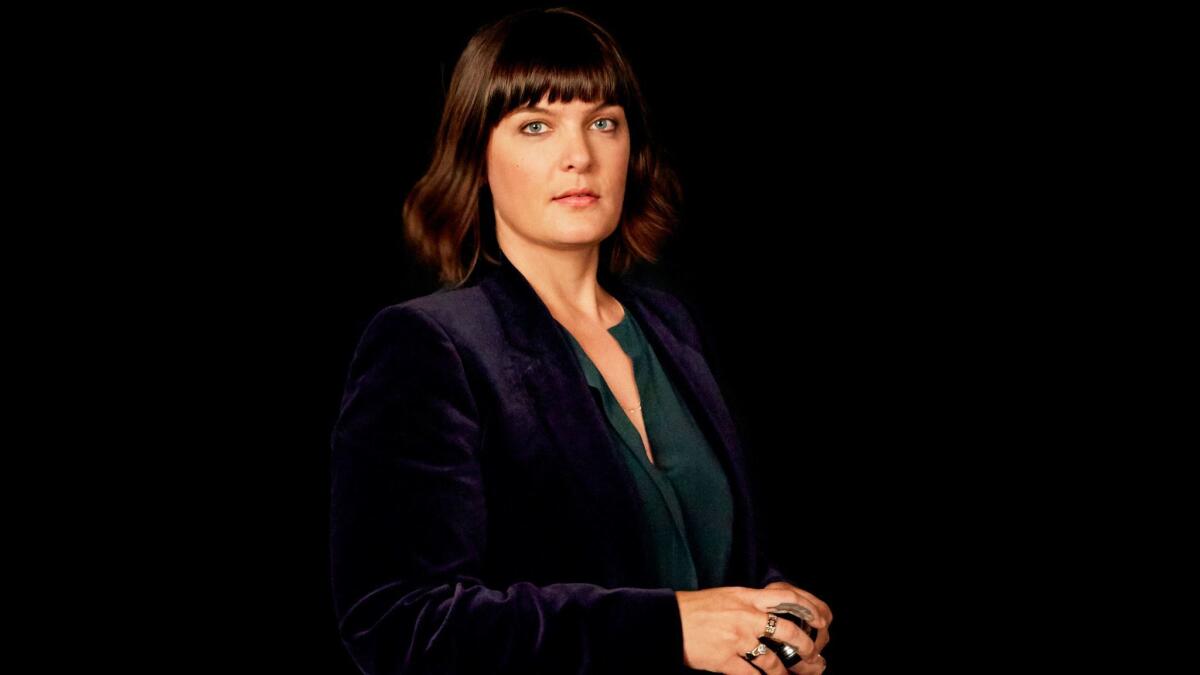 Celebrity photographer Marsalis branched out into feature filmmaking with "Echo Park," an indie romance starring Mamie Gummer and Tony Okungbowa. The film premiered at the L.A. Film Festival in 2014 and was distributed by DuVernay's Array.
Marsalis on "Queen Sugar":
"I love the siblings and how different they are and how Ava has managed to represent a wide swath of a community with these three characters. Then, of course, there's Hollywood and Vi," she says, referring to Aunt Violet (Tina Lifford) and her much younger boyfriend (Omar Dorsey).
Marsalis on Hollywood
"There's a lot of talk, but Ava is the one who actually gave me the opportunity. She doesn't need to help anybody else. She's actually spending her time and energy making sure other women succeed."
DeMane Davis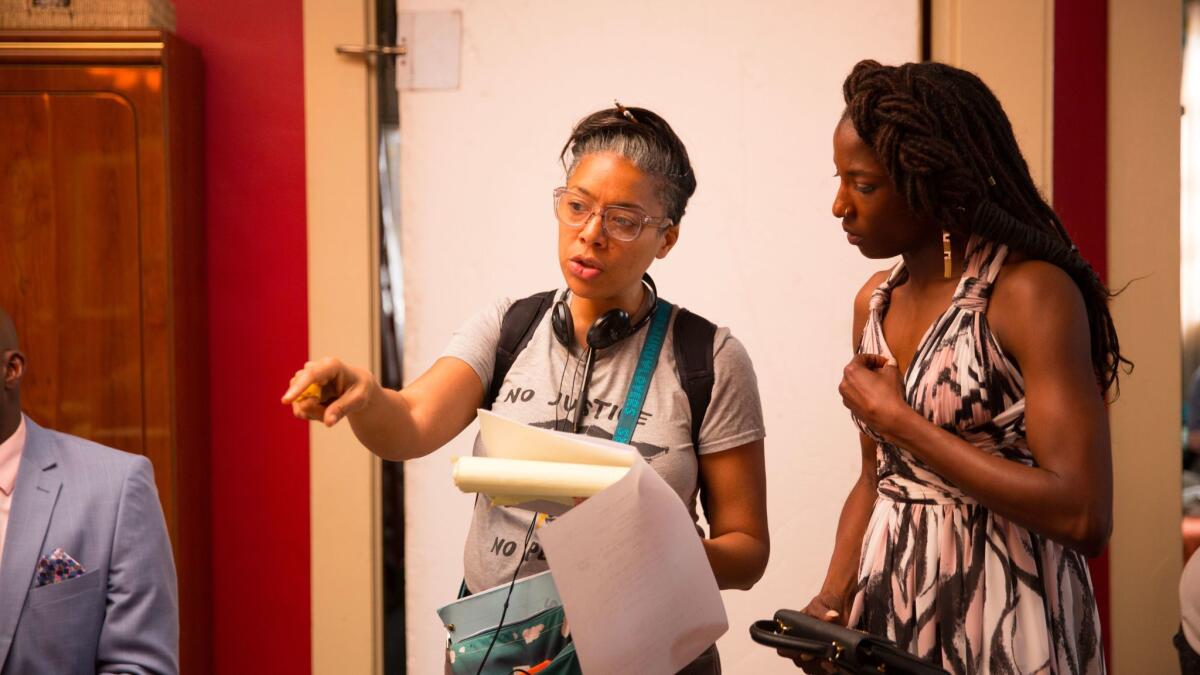 Davis co-directed "Black & White & Red All Over," which screened at Sundance in 1997. Her feature "Lift," starring a then-unknown actress named Kerry Washington as a professional shoplifter, played there in 2001.
Davis on "Queen Sugar":
"Time seems to slow down when you're watching this show and I don't really think that anything else has that effect. Especially now in our 140-character world."
Davis on Hollywood:
"Now is a time where people are actually looking to women and wanting someone like that in their stable. It's almost like 'MGM got one, so we need a woman.' … I'm really grateful."
Kat Candler
She wrote and directed "Hellion," a 2014 Sundance selection in which "Breaking Bad's" Aaron Paul played the absentee father of a rebellious teen.
Candler on "Queen Sugar":
"Ava is making up her own rules and directors have a little bit more voice within her television world. So there's a lot more emphasis with 'Queen Sugar' on really building the art in the frame."
Candler on Hollywood:
"After Sundance, we all go and do the 'water bottle tour of Hollywood' and sit down in countless offices. People are really excited to work with you and you start pitching things and you get really, really close, but it goes to someone else. It's hard, I won't lie. The one thing I learned from that was to continue to work my ass off on my own material."
Cheryl Dunye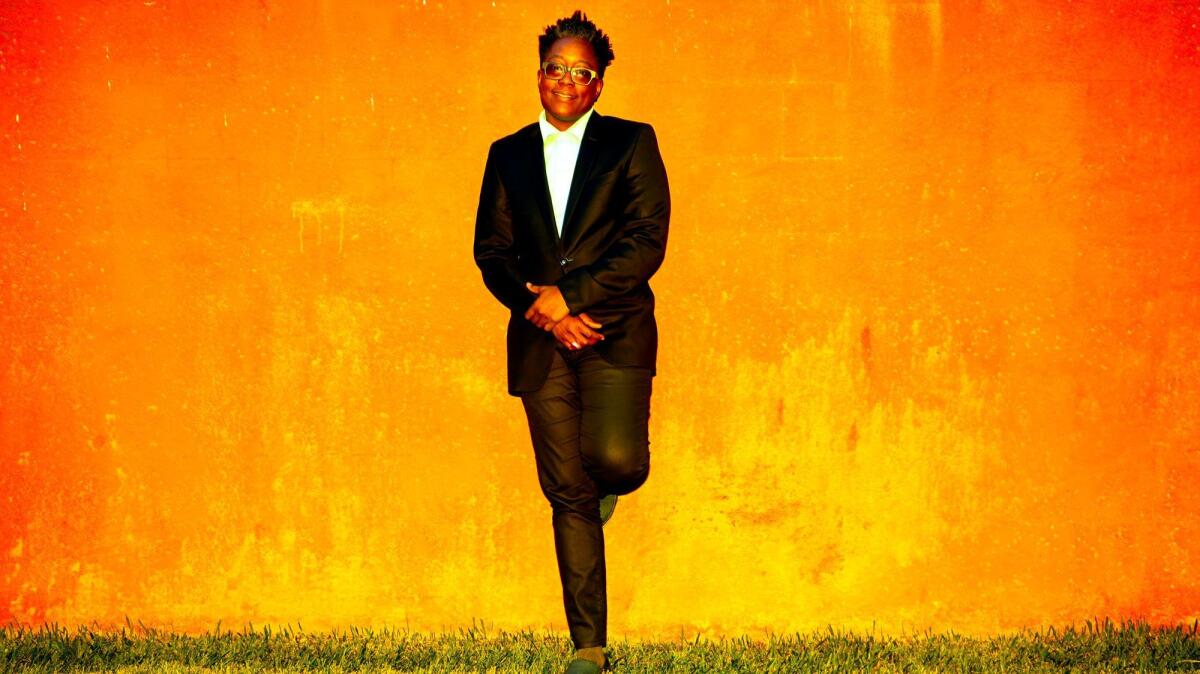 Recently invited to join the academy, Dunye wrote, directed and starred in the "The Watermelon Woman" (1996), a pioneering exploration of black women and lesbian identity in film, and the HBO movie "Stranger Inside" (2001), set in a women's prison.
Dunye on "Queen Sugar":
"The wonderful thing about 'Queen Sugar' is the look. Gorgeous. Every shot. Antonio Calvache and the amazing Kira Kelly — they are making art with their cinematography."
Dunye on Hollywood:
"A lot of the directors Ava's working with … have made wonderful work and have not been able to be a part of the system because of our gender. We might get praise and win awards, but when it comes to hiring for industry jobs, people just don't want to put that bet on a woman director. I made groundbreaking work in the early '90s and here I am finally getting an opportunity to do television."
Follow me @MeredithBlake
ALSO
From 'The Handmaid's Tale' to 'I Love Dick,' the female gaze is thriving on television
Oliver Stone on new Showtime series with Vladimir Putin: 'I'm not there to prove myself a tough guy'
Kyle MacLachlan on reviving Agent Cooper for 'Twin Peaks,' 'When David's there, I'm Cooper'
Get our L.A. Goes Out newsletter, with the week's best events, to help you explore and experience our city.
You may occasionally receive promotional content from the Los Angeles Times.