In January, NBCUniversal launched Seeso, a "curated," comedy-oriented streaming service that offers a (so-far) relatively small but intriguing collection of new and old comedy in a range of modes – stand-up, sitcoms, cartoons, sketch and talk shows. It is available for the fancy-coffee price of $3.99 a month.
In a world where the thing everyone laughed about in January is the thing no one can live without by June, and where a gadget a kid makes in his parents' garage on Monday can kick-start a whole new industry by Friday, predicting the course, or even continued existence, of television is difficult, if not impossible. But we can say almost certainly that, for a little while at least, more and more content providers — to use a phrase that takes all the fun out of show business — will be exploring subscription models as a way to monetize their wares, stockpiled or newly minted.
Much as streaming services like Netflix, Hulu and Amazon Prime have been remaking themselves into TV networks – close cousins to a premium cable add-on like HBO – TV networks are stealing back some of their thunder by setting themselves up as streaming services, offering content unavailable elsewhere. (Hulu is already a partnership among NBC, Fox and Disney-ABC.) CBS All Access, already up and running, will be the home of Bryan Fuller's "Star Trek" reboot next year, with other series planned to follow; Turner Classic Movies and the art-house video company Criterion (currently moving stock through Hulu) will partner on FilmStruck, coming this fall.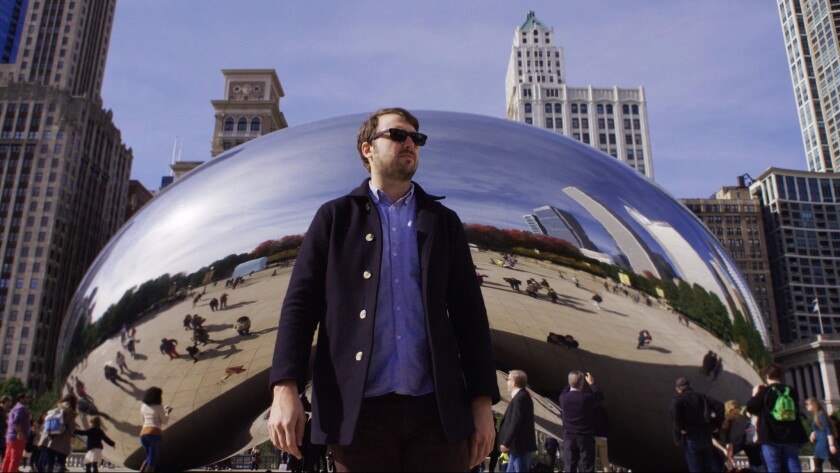 Although the Web is still a place we go looking for stuff for free, consumers are demonstrably comfortable paying for access – it's how you get the Web in the first place. You can now watch HBO, Showtime and CBS by subscription, even without a cable provider or TV antenna; this may be how the popular idea of "a la carte," pay-only-for-what-you-use television shakes out in the end. There will be only so many services any one consumer will want to order, of course, which means that some will fail; even free channels, like the late Yahoo Screen, once home to Paul Feig's "Other Space" and the post-NBC "Community," can under-perform themselves out of existence. But interesting things will happen as these new networks wink on around the margins of the tele-verse.
Naturally enough, Seeso puts an emphasis on the NBC catalog, with next-day replays of "The Tonight Show Starring Jimmy Fallon" and "Late Night With Seth Meyers," full runs of "30 Rock," "Parks and Recreation," "Saturday Night Live," and, of all things, "Saved by the Bell," and a raft of well-chosen left-of-center British comedies, including the complete "Monty Python's Flying Circus" (all the movies, too), "The Mighty Boosh," "The Young Ones" and the many series featuring Steve Coogan's feckless, hapless broadcaster Alan Partridge. If the names Matt Berry, Richard Ayoade and Julian Barratt mean anything to you, you should be very happy here – especially as Barratt is the star (with Olivia Coleman) of "Flowers," a Seeso original (co-produced with Britain's Channel 4) about a depressed author of children's books, his mad family and their neighbors; it's dark, but with heart.
In terms of new programming, it gives NBC an outlet that lets it compete outside the usual bounds of standards and practices with cable-rules broadcasters like IFC, Comedy Central and Adult Swim -- all of which also have their own Web-only offshoots. Some Seeso series, indeed, are expanded versions of properties developed elsewhere on the Web; recent entry "Gentlemen Lobsters," a barely animated, highly verbal cartoon series about millennial humanoid roommate lobsters (the usual Oscar-Felix dynamic), comes from GQ's website. Thingstarter, which began on Above Average as a parody of Kickstarter fundraising videos, has become a combination sitcom and prank show in which real people seriously participate in focus groups for ridiculous products.
Among my favorite Seeso series is the recently premiered "Hidden America With Jonah Ray," a fake travel show that, as it is shot on location in cities around the country, also functions as a real travel show, albeit one full of phony histories and made-up people. (The Chicago episode, which includes segments on barflies and improv comedy, was remarkably similar to a recent installment of CNN's "Anthony Bourdain Parts Unknown.") Site-specific humor of this sort feels new, and the production is spot-on.
Stand-up doesn't always fare well imported from the room to the screen, but "Night Train With Wyatt Cenac," built around the former "Daily Show" correspondent's weekly New York live show, is unusually satisfying, dry and smart. The premiere, set for June 30, features sets by current "Daily Show" regulars Roy Wood Jr. and Michelle Wolf, along with Aparna Nancherla and Seaton Smith.
"The Pistol Shrimps," which also began streaming this month, is a documentary about the eponymous women's basketball team, composed mainly of comedians, actresses, writers and other women mostly connected with the world of entertainment, and the thriving L.A. "rec-league" their enthusiasm created; Aubrey Plaza is the big name here, though I was especially excited by the presence of team founder Maria Blasucci and comedy partner Amanda Lund, who together wrote and starred in "Ghost Ghirls," the Web series that convinced me you can do credible episodic television in 11 minutes or less. It's lovely, funny and inspirational as all get out.
Not everything here is equally appealing -- there is a fine line between stupid and clever, a wise man once said, and Seeso plays on both sides of it -- but there is enough to merit skipping a cappuccino a month. I should say that I signed up for this early on, for the access and, like buying a museum membership, the potential access – I may not ever rewatch "30 Rock" from the beginning, or make a closer study of "Kids in the Hall" (also available here, in toto), but I like knowing I can.
Seeso
Where: www.seeso.com
When: Anytime
---