Commentary: By naming the 'Silence Breakers' as 'Person of the Year,' Time rebukes last year's winner, Donald Trump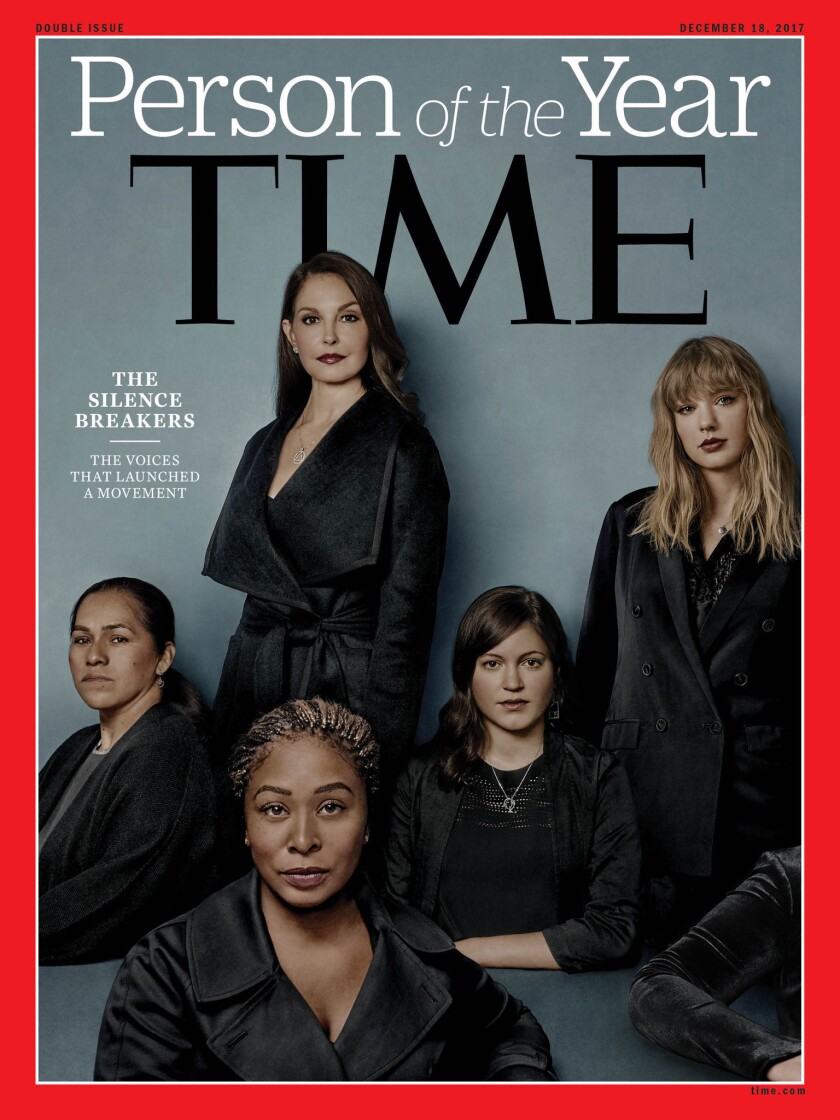 Call it the irony of the year.
On Wednesday, Time magazine announced that its 2017 person of the year was not an individual, but a movement — the so-called "Silence Breakers" who'd spoken up and sparked a cultural reckoning around sexual harassment and assault. They are the faces, famous and not-so-famous, of a movement that has gained traction largely in response to last year's choice, newly elected President Donald Trump.
The decision to name those who had gone on the record about sexual misconduct was not surprising, given the near-hourly revelations that have toppled a string of powerful men, including film producer Harvey Weinstein and "Today" host Matt Lauer during the past few months.
But it also felt like a pointed rebuke to Trump, who himself has been accused of sexual assault and harassment by more than a dozen women and was caught boasting about such behavior in a notorious "Access Hollywood" tape unearthed weeks before last year's election.
An election that itself coalesced many concerns about the treatment, and perception, of women. Even before Hillary Clinton's loss, her historic nomination was, in the eyes of many, undercut by her treatment in the media. As her male opponents ranted and fumed — and Trump boasted of his penis size on the debate stage — Clinton was often interrupted, shushed mid-sentence, criticized for not smiling enough and attacked for being "shrill."
That several of the influential pundits who shaped the narrative around Clinton — Lauer, Charlie Rose, Mark Halperin — were later exposed as alleged sexual harassers has only added to the retroactive indignation.
Yet if not for Trump's electoral triumph, the current #MeToo moment might never have occurred. In what activist Tarana Burke, one of Time's "Silence Breakers," has described as the "Trump Effect," the outrage that inspired thousands of women to wear pink pussy hats in marches across the country the day after the inauguration also stirred women like Ashley Judd and Rose McGowan to speak out on the record against other alleged predators.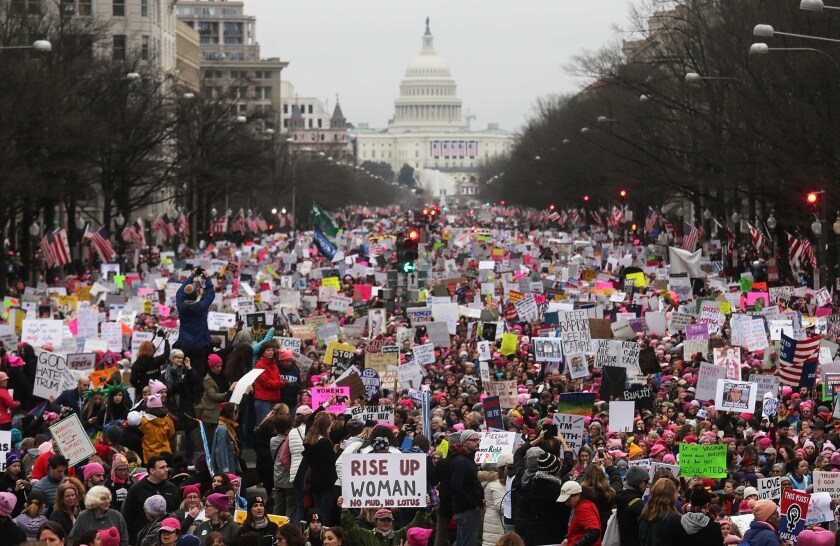 In a similar fashion, the dogged journalists who reported on Trump's treatment of women were later motivated to investigate the long-swirling rumors around figures like Weinstein and Bill O'Reilly despite well-financed campaigns of intimidation. This month's Time cover is not just a celebration of the women (and men) willing to speak out against abuse; it's also a tribute to the "fake news" media whose approval Trump desperately seeks even while describing them as an "enemy of the people."
For Trump, a creature of a bygone media era who seems to love few things as much as seeing his own name prominently displayed, the Time imprimatur still matters a great deal — which may be why he's been known to display fake Time covers of himself in his golf clubs and claimed last month he'd turned down Time's offer to be 2017's person of the year (which the magazine disputes).
The #MeToo moment has emerged from a sustained battle cry that reverberated throughout popular culture all year long. From the women exposing long-buried sexual abuse in Netflix's harrowing documentary series "The Keepers" to "Wonder Woman's" iconic march across no-man's land and Frances McDormand's fearless turn as a grief-stricken mother in "Three Billboards Outside Ebbing, Missouri," the zeitgeist has been animated by women harnessing their outrage and turning it into action.
One of the year's most celebrated new television series was "The Handmaid's Tale." The feminist dystopian drama was previewed in a splashy Super Bowl ad, its iconic red costumes were appropriated by activists across the country, and the show swept the Emmys in September. Directed by Patty Jenkins, a finalist for Time's person of the year honor, "Wonder Woman" became the summer's biggest box-office smash, drawing middle-aged moms and teenage boys alike and shattering outdated assumptions about female filmmakers.
While the party politics of sexual harassment remain blurry — the accused include self-identified liberals like Weinstein, Sen. Al Franken and Louis C.K. as well has hard-line conservatives like O'Reilly and Alabama senate candidate Roy Moore — the gender politics are not. The one thing that unites the right and the left in these polarized times is, apparently, mistreatment of women.
That's not to say that both parties have reacted with equal gravity to this moment of reckoning. Across entertainment and media, consequences have been swift — lost jobs, canceled deals, ejection from elite organizations. Yet Trump continues to summarily dismiss his 19 accusers (including a reporter at Time's sister publication, People) as liars, threw his support behind alleged child molester Roy Moore and has reportedly even suggested that that wasn't actually him on the infamous "Access Hollywood" tape.
But his denial may not matter. According to a poll released Wednesday by Quinnipiac University, 70% of the public believes Congress should investigate the allegations against the president, suggesting the extent to which #MeToo has permeated the national consciousness.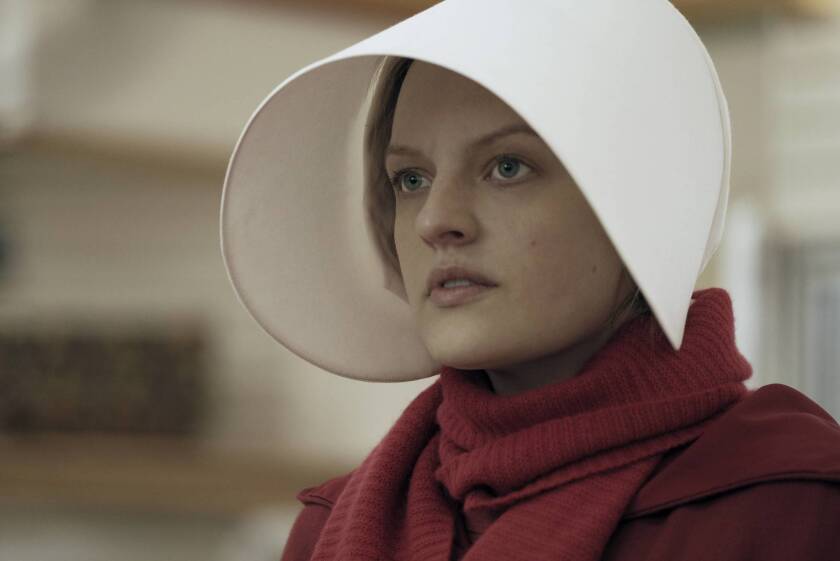 This turning point is also inspiring women in Washington to draw a line in the sand. Hours after Time revealed its person of the year on Wednesday, a group of female Democratic senators, led by New York's Kirsten Gillibrand, took to social media almost simultaneously to call for the resignation of Franken, who has been accused by at least seven women of unwanted physical contact.
By Thursday, Franken had announced his plans to step down, but not before noting one final irony — that "a man who has bragged on tape about his history of sexual assault sits in the Oval Office."
As prominent men continue to fall, the question becomes: Who will fill the spaces left behind? In a number of cases, the answer has been a talented woman. Franken is expected to be replaced by Minnesota's Lt. Gov. Tina Smith. Amazon appointed a woman, Sharon Tal Yguado, to oversee its programming after the departure of studio chief Roy Price. Beginning Monday, Christiane Amanpour will host a PBS talk show in the slot vacated by the disgraced Charlie Rose, while Hoda Kotb has been filling in as co-anchor on "Today" since Lauer's abrupt firing last month.
Like Time following Trump with "The Silence Breakers," these decisions are symbolically potent, but for power parity to occur, deserving women should have more opportunities for advancement than a predator's downfall.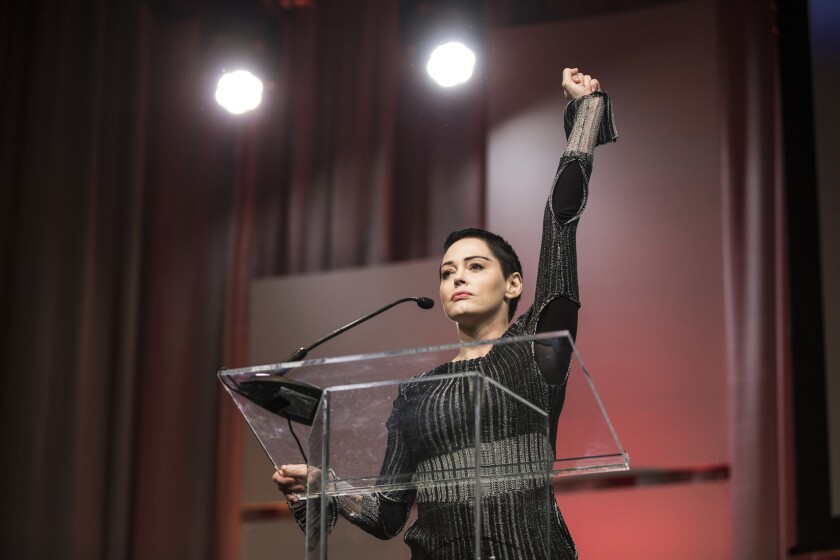 See the most-read stories in Entertainment this hour »
Follow me @MeredithBlake
---