'Rest in Power: The Trayvon Martin Story' takes an emotional look back at the shooting that divided a nation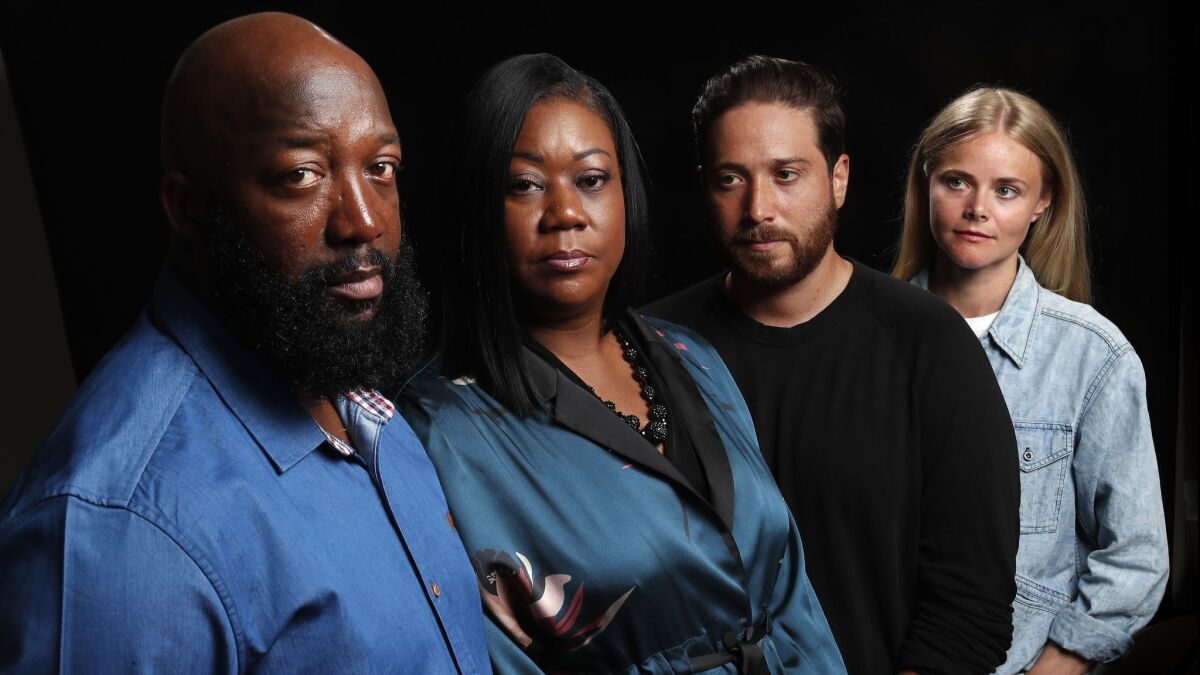 A Florida jury on July 13, 2013, acquitted neighborhood watch volunteer George Zimmerman of fatally shooting Trayvon Martin, a hoodie-wearing unarmed black teenager, during an angry confrontation in a gated community on a rainy night. Just over five years later, the resonance from that tragedy has become deeper and more painful.
.
The case rocked and divided the nation, touching off a prickly debate over race, guns, so-called stand-your-ground laws and self-defense. Then-President Obama said on TV that if he had a son, "he'd look like Trayvon." Thousands of protesters flooded the streets after the verdict acquitting Zimmerman of second-degree murder, announced after 16 hours of deliberation over the course of two days.
The furor over the Martin shooting has been a fiery touchstone over the last half-decade in the wake of numerous shootings of unarmed black men by law enforcement, NFL players taking a knee during the playing of the national anthem, a deadly march in Charlottesville, Va., and racially charged comments by President Trump and other conservatives.
It is also the launch pad for a new six-part documentary, "Rest in Power: The Trayvon Martin Story," an extensive examination of the shooting that also places it in the context of the prickly national discourse over race. The project debuts Monday on the Paramount Network and BET.
The directors of the documentary, Jenner Furst and Julia Willoughby Nason, said they wanted to expose what they called the systemic racism that contributed to the not-guilty verdict, as well as to provide an opportunity for Martin's parents, Sybrina Fulton and Tracy Martin, to share their story on the screen for the first time. "Rest In Power" was inspired in large part by the 2017 book "Rest in Power: The Enduring Life of Trayvon Martin" by Fulton and Martin.
"We have a chance to take this series and use what the country has learned from Trayvon Martin, both the positive and the negative backlash, to [understand] the Trayvon Martin to Donald Trump syndrome of America," said Furst.
While the shooting, ensuing investigation and trial serve as the heart of the series, the filmmakers spent time fleshing out a broader political spectrum that may have affected the case.
"It was a turning point in the country," Furst said. "You had the first African American president and you had some people foolishly saying that we were living in a post-racial America. And when Trayvon Martin was killed, it was an awakening for a lot of people that certain things hadn't changed and that there was going to be far more Trayvon Martins than Barack Obamas. And that realization, that pain, that sense of injustice motivated a lot of people to act, and it changed the landscape of our country."
Added Nason, "Trayvon Martin came from a middle-class family where black and white people could identify with him. At the same time in 2012, social media was becoming a platform where young people could have a voice, they could record the injustice. So I think those two elements helped bring Trayvon Martin's story to the forefront."
"Rest In Power" can be measured in vision and scope to the Oscar-winning "O.J: Made In America", the 7½-hour documentary that used the murder case, trial and acquittal of the former football legend as a foundation to explore the social and political unrest of the nation.
The directors had previously teamed up on the Peabody Award-winning "Time: The Kalief Browder Story," a documentary miniseries about the high school student, who was incarcerated for three years without being convicted for a crime. He killed himself in 2015.
Furst and Nason were approached by rapper Jay Z, who had secured the rights to Fulton and Martin's book and who wanted to executive produce an on-screen adaptation.
"Jay is a very thoughtful collaborator and he understands the importance of all the legwork that goes into making a film like this," said Furst. "We were grateful that Jay had the faith in us to hit the ground and investigate this. I think it's a testament to his sophistication as an artist that he understands how these projects work. He's an incredible partner, and we're very grateful to have him onboard."
The series features never-before-seen footage and audio recordings, including court depositions of Trayvon's family members, home videos and interviews, 911 calls and surveillance footage from Zimmerman's arrest.
More than 100 people were interviewed, and the filmmakers employed an investigative team that included a New York Times journalist for the series. "We're very thorough," said Furst. "Our approach to storytelling is based on characters. In the end, people don't learn from statistics and headlines, they learn from human connection."
They also made an attempt to interview Zimmerman, but he did not respond to their requests.
For Fulton and Martin, the project was both cathartic and emotional. They wanted audiences to view them as they talked about the life and death of Trayvon Benjamin Martin, "17 years old and 21 days," said Martin.
"It was important for us as parents to get our side of the story out," he said in an interview. "We thought it was important that the story get told from the two people who knew Trayvon best." Fulton called the miniseries "thought-provoking" and "real," despite being "very hard to watch."
But the opening of the first episode shows that their pain is still very raw. Fulton is shown saying, "The life I used to have is absolutely gone. They say that time heals all wounds. It does not."
Though it's too late to get justice for their son, Fulton and Martin now hope Trayvon's legacy will endure despite what they see as an absence of measurable change.
"You can never get redemption when you've suffered a loss of this magnitude," said Martin. "I think that by us being vocal and not letting Trayvon's name be erased from the fabric of America, the little redemption that we're getting is that we're keeping his name relevant."
#########
"Rest in Power: The Trayvon Martin Story"
Where: BET and Paramount
When: 10 p.m. Monday
Rating: TV-14 (may be unsuitable for children under the age of 14)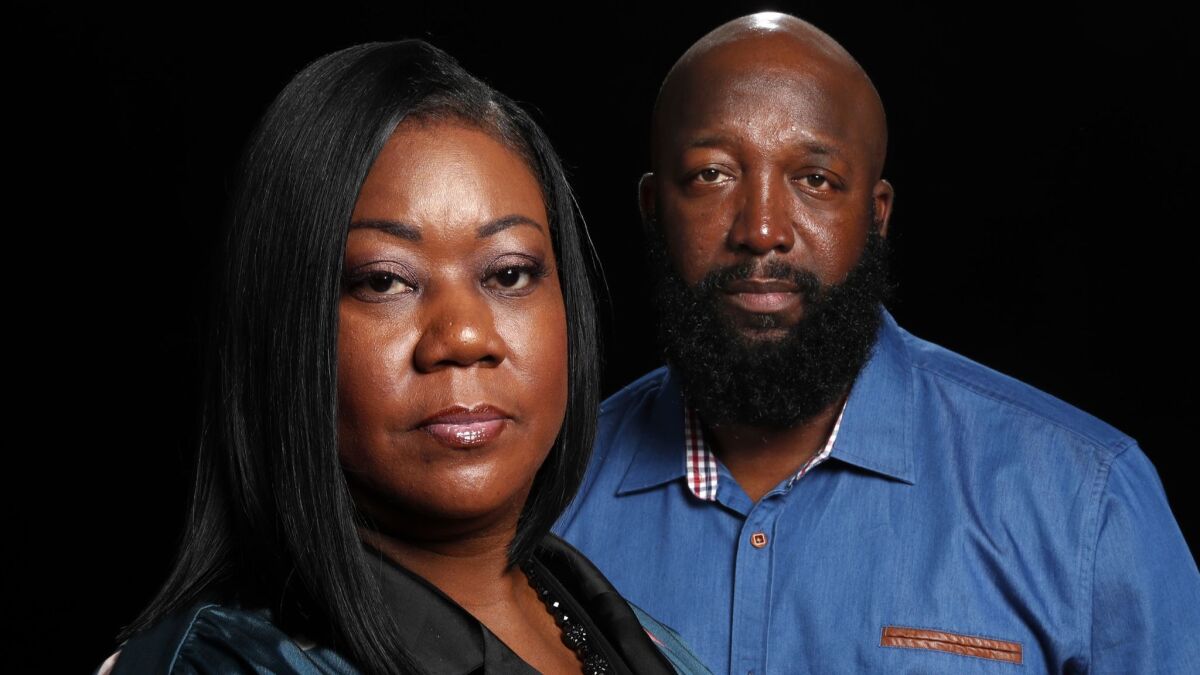 ---
Get our L.A. Goes Out newsletter, with the week's best events, to help you explore and experience our city.
You may occasionally receive promotional content from the Los Angeles Times.