22 Images
'Star Trek': You'd never guess they were Trekkies
Plenty of well-known actors and celebrities have orbited the "Star Trek" universe, whether starting out as ensigns, just playing smaller roles or taking on nonrecurring characters. They include, clockwise, from left: Kim Cattrall, Tyler Perry, Winona Ryder and NBA star James Worthy. You don't have to time travel to find out who -- just keep clicking.
-- Compiled by Emily Christianson, Denise Martin, Jevon Phillips and Lora Victorio
(Los Angeles Times)
Before staring on ABC's "Once Upon a Time," Jennifer Morrison had an important cameo as Winona Kirk, mother of the famed Captain James Tiberius Kirk, in "Star Trek Into Darkness."
(Andrew H. Walker/TFF2015/Getty Images)
"Stranger Things" actress Winona Ryder has a thing for Vulcans? Who knew? The veteran actress, making her name in numerous roles in films like "Heathers," "Edward Scissorhands" and "Little Women," has a cameo in the 2009 "Star Trek" reboot as Spock's human mother, Amanda Grayson.
(Jay L. Clendenin / Los Angeles Times)
All-around film, television and theater entrepreneur and Madea alter ego Tyler Perry has a cameo in J.J. Abrams' reimagined 2009 "Star Trek," appearing as Starfleet's Adm. Richard Barnett.
(Spencer Weiner / Los Angeles Times)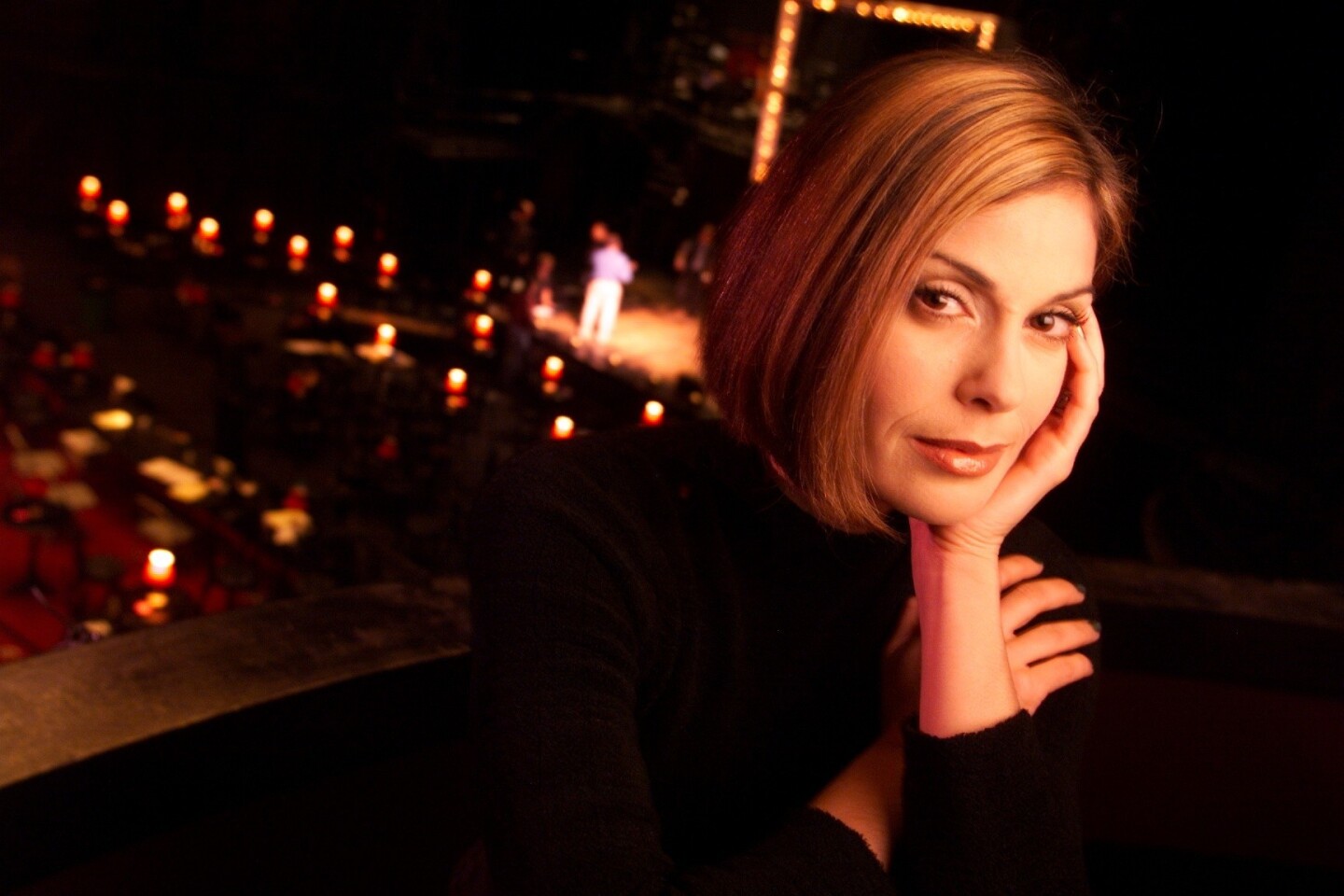 Teri Hatcher is known for playing Lois Lane on "Lois & Clark: The New Adventures of Superman" and Susan Mayer on "Desperate Housewives." In the "Star Wars" universe, she played big-haired Lt. B.G. Robinson in an episode of "Star Trek: The Next Generation" titled "The Outrageous Okona."
(Paul Morse / Los Angeles Times)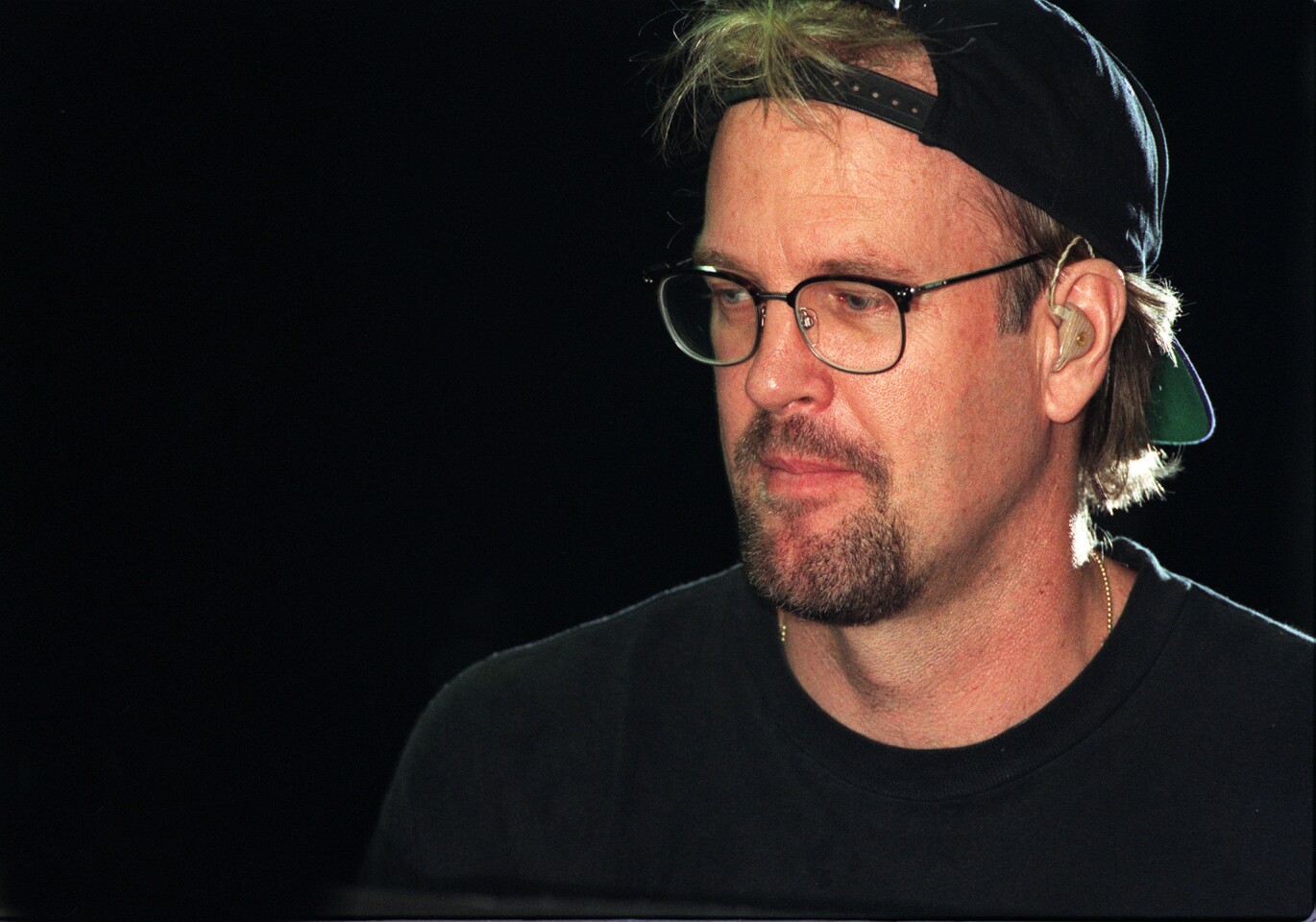 John Tesh is most known for co-hosting "Entertainment Tonight." His character is a holographic Klingon in the "Star Trek: The Next Generation" episode "The Icarus Factor." According to the Star Trek Wiki -- where you can see a picture of John Tesh in Klingon garb -- he received no on-screen credit for his cameo.
(Kirk McKoy / Los Angeles Times)
Kirstie Alley is famous for playing Rebecca Howe on "Cheers" and, later, being a prominent Scientologist. In the "Star Trek" Universe, she plays the half-Vulcan, half-Romulan star fleet cadet Saavik in "Star Trek II: The Wrath of Khan." She was mentored by Spock and served as navigator for Adm. Kirk. She also helped Spock through the agonies of the pon farr.
(Kirk McKoy / Los Angeles Times)
Christian Slater is famous for many things but especially the twisted teen classics "Heathers" and "Pump Up the Volume." His night-duty officer in "Star Trek VI: The Undiscovered Country" is his connection to "Star Trek." He scored the part by being a big "Star Trek" fan whose mom, Mary Jo Slater, was in charge of casting the film.
(Gary Friedman / Los Angeles Times)
Though she has had an impressive career on Broadway, Bebe Neuwirth is perhaps best known for her role as Frasier Crane's ex-wife, Lilith, on both "Cheers" and "Frasier." On the "First Contact" episode of "Star Trek: The Next Generation," she played Lanel, a nurse who fell for injured William T. Riker while he was staying at the Malcorian medical facility.
(Gary Friedman / Los Angeles Times)
Jason Alexander is best known for his role as George Costanza on "Seinfeld." His foray in "Star Trek" was on the "Think Tank" episode of "Star Trek: Voyager," where he played Kurros, a brilliant problem-solver and spokesman for the Think Tank, a group of alien scholars who traveled around the galaxy. He's pictured here with Seven of Nine actress Jeri Ryan.
(Michael Yarish / UPN)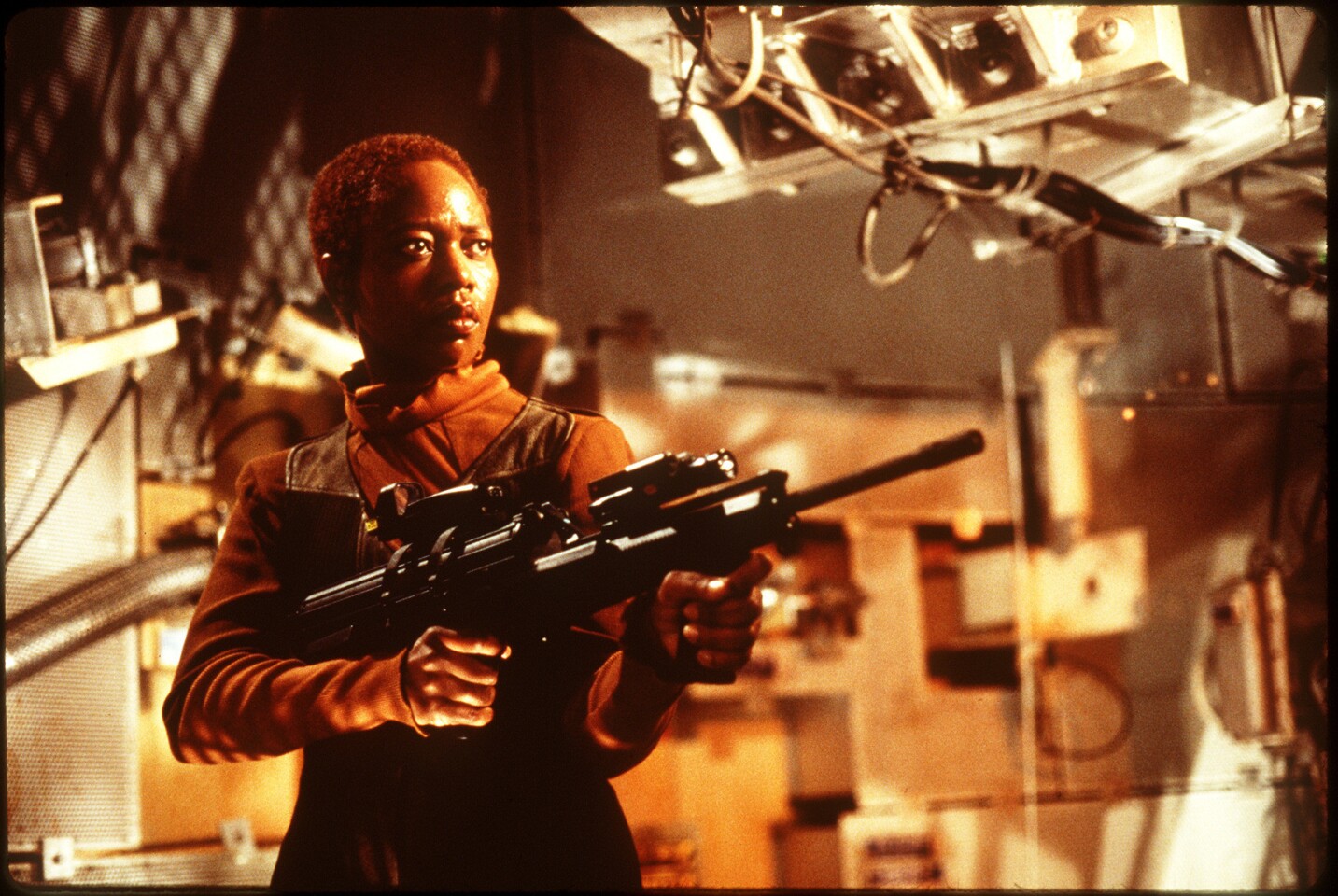 With "Hill Street Blues" and "Desperate Housewives" on TV, as well as "Cross Creek" and "The Family That Preys" on film, Alfre Woodard's credits have earned her assorted Emmy, Golden Globe, Oscar and SAG accolades. In "Star Trek: First Contact," she played Lily Sloane, assistant to Terran American scientist Zefram Cochrane.
(Elliot Marks / Los Angeles Times)
The No. 1 NBA draft pick from the University of North Carolina Tar Heels, James Worthy went on to become one of the greatest players in NBA history, winning three championships while playing for the Los Angeles Lakers. On the "Trek" side, he played Klingon Koral in a "Star Trek: The Next Generation" episode called "Gambit."
(Wally Skalij / Los Angeles Times)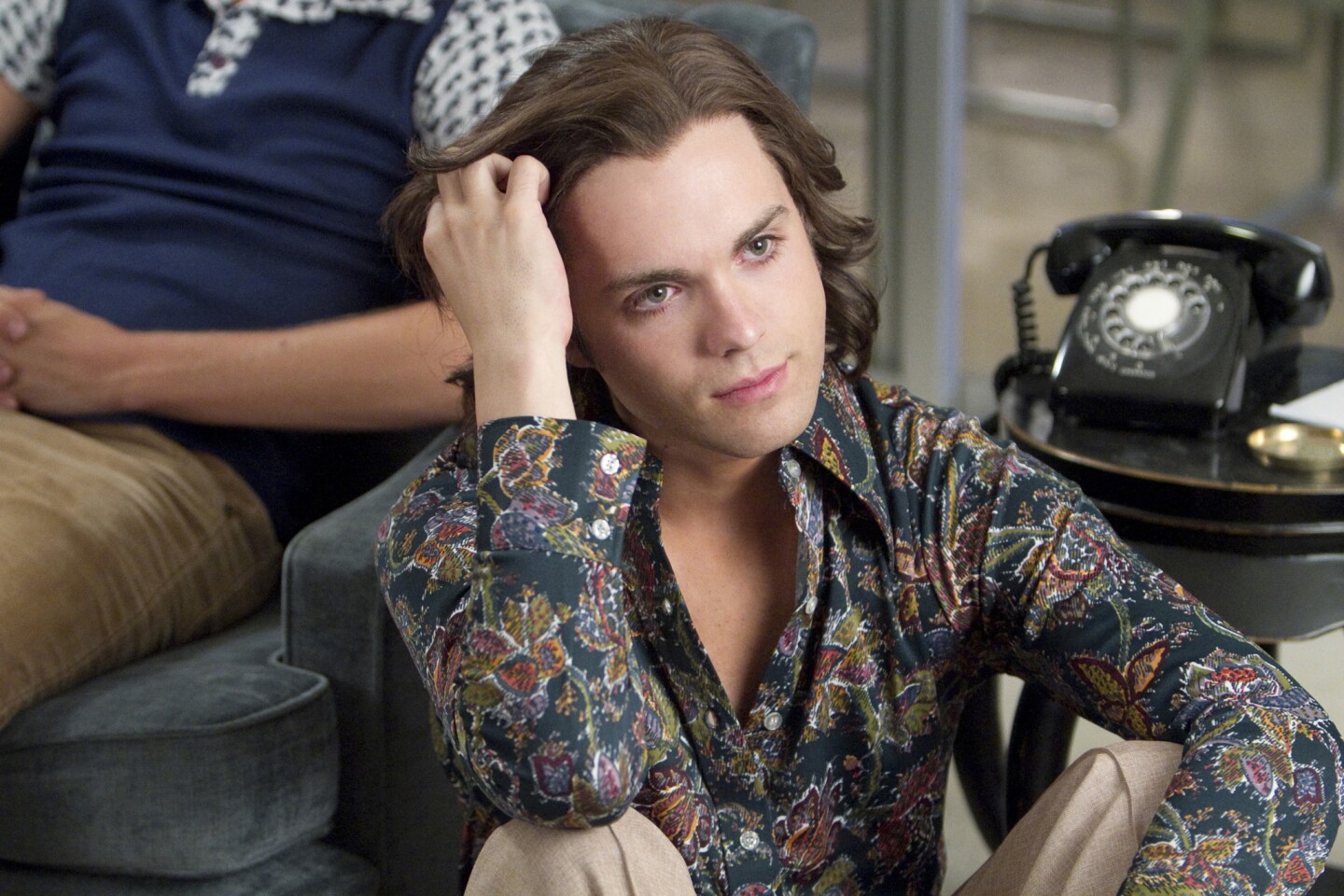 Thomas Dekker played John Connor on Fox's "Terminator: Sarah Connor Chronicles." He also had a memorable arc in NBC's "Heroes." In the "Star Trek: Generations" film, Dekker played Thomas Picard, the son of Capt. Jean-Luc Picard in an alternate universe. He also appeared as the character Henry Burleigh in a couple of episodes of "Star Trek: Voyager" ("Learning Curve" and "Persistence of Vision").
(Sam Urdank / HBO)
The Academy Award-winning screenwriter of "A Beautiful Mind" and writer of "Angels and Demons," Akiva Goldsman has numerous other films and TV credits. Going in front of the camera, Goldsman portrayed Vulcan Council Member No. 1 in 2009's "Star Trek" movie incarnation.
(Jennifer S. Altman / For The Times)
The scientific career of world-renowned theoretical physicist and icon Stephen Hawking spans over 40 years. It's only fitting that he played himself in an episode of "Star Trek: The Next Generation" called "Descent." Lt. Commander Data plays a game of poker with holograms of Sir Isaac Newton, Albert Einstein and Stephen Hawking. Hawking won.
(Jason Bye / PBS)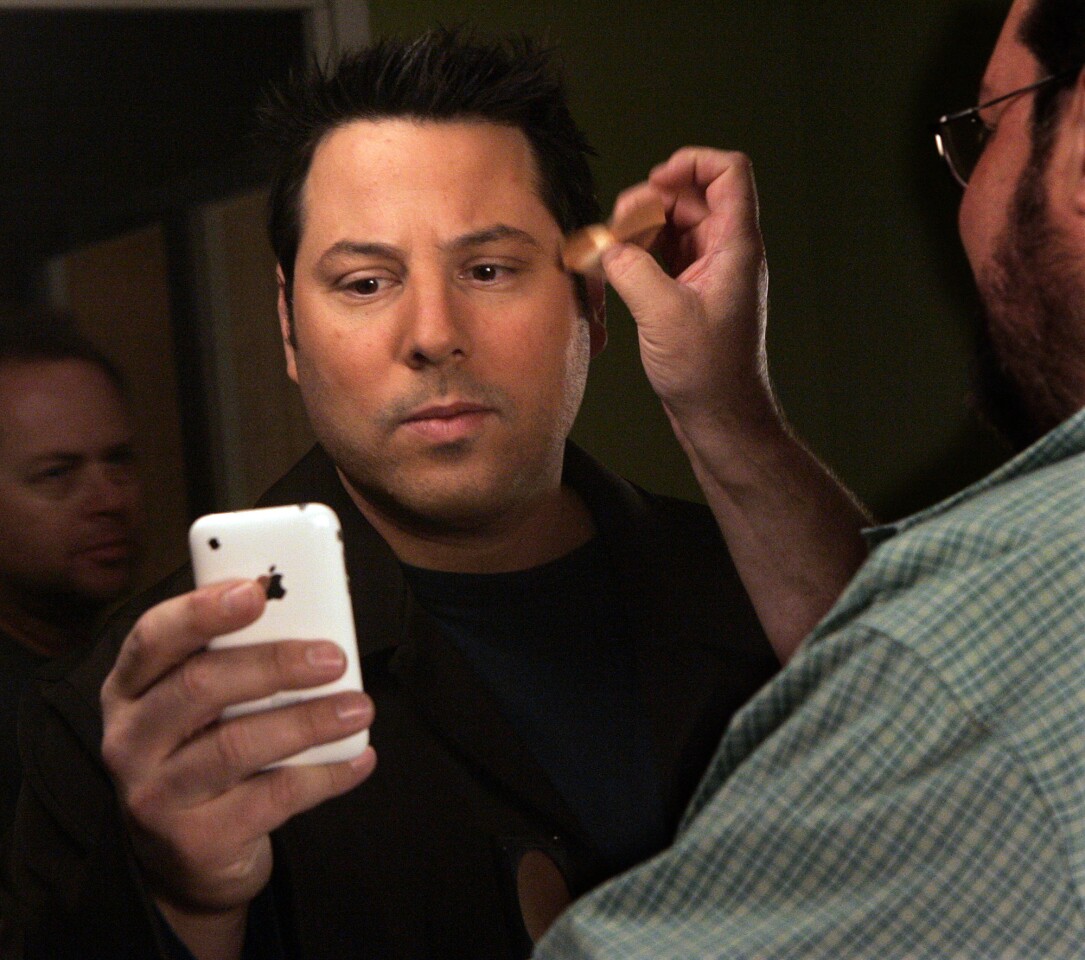 After a long stint on "Felicity," then a long stint on "Alias," Greg Grunberg later played telepath Matt Parkman on "Heroes." He tweets a lot, too. The "Star Wars: The Force Awakens" actor played the voice of a stepdad in 2009's "Star Trek" movie incarnation. He is also in "Star Trek Beyond" as Commander Finnegan.
(Ken Hively / Los Angeles Times)
Famous for playing the uninhibited Samantha Jones on ""Sex and the City," Kim Cattrrall enlisted for Vulcan duty in "Star Trek VI: The Undiscovered Country." She played the Spock-trained Lt. Valaris and was part of a conspiracy to disrupt the Khitomer Conference between the Klingons and the United Federation of Planets.
(Will Oliver / EPA)
Dwayne Johnson gained fame as World Wrestling Entertainment star "The Rock."" He later starred as the Scorpion King in ""The Mummy Returns"" and other flicks including ""Get Smart,"" ""The Game" Plan" and "Race to Witch Mountain."" The former wrestler has a fight with borg Seven of Nine (Jeri Ryan) as the Pendari Champion on the "Star Trek: Voyager"" episode ""Tsunkatse." Despite his size and skill, he''s no match for Seven''s enhanced physiology, and she nearly kills him in the ring.
(Anne Cusack / Los Angeles Times)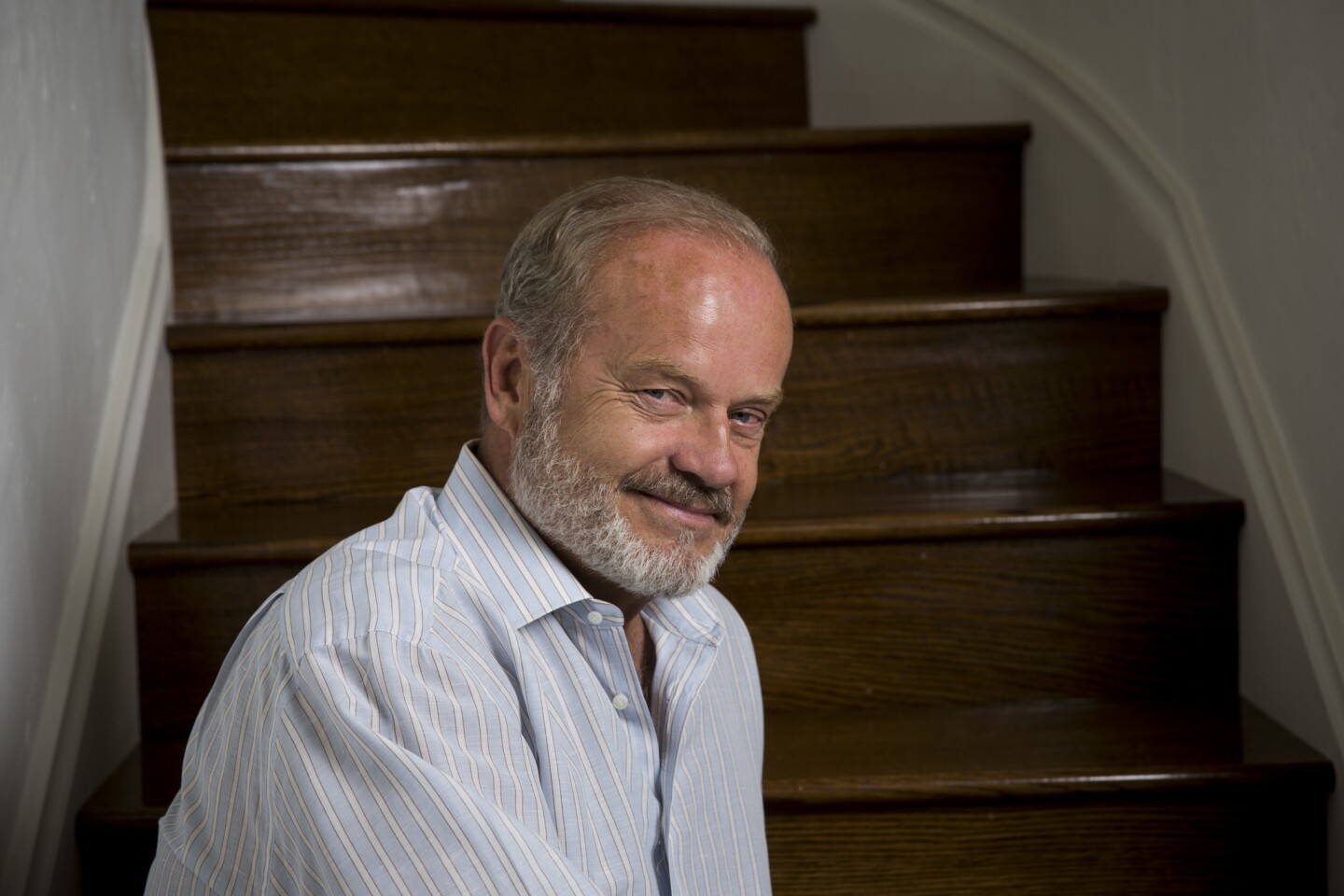 Kelsey Grammer played psychiatrist Frasier Crane for more than 20 years. The Juilliard grad first played Crane on ""Cheers"" and then reprised the role on his own hit TV show, ""Frasier."" In "Trek" lore, Grammer took on the role of USS Bozeman Capt. Morgan Bateson on "Star Trek: The Next Generation."" The commanding officer encountered the Enterprise crew in the episode ""Cause and Effect,"" where they helped release his starship from a time loop.
(Jay L. Clendenin / Los Angeles Times)
A master of voiceover, Seth McFarlane created, wrote and voiced many characters on ""Family Guy."" The mega-fan often references "Star Trek" in his story lines. He was able to parlay that into playing Ensign Rivers in two episodes of "Star Trek: Enterprise."" The character served alongside Jane Taylor on Enterprise NX-01 and assisted in the search for the Xindi super weapon.
(Ann Johansson / For the Times)