Bruce Miller leads 'Handmaid's Tale' into new territory in Season 2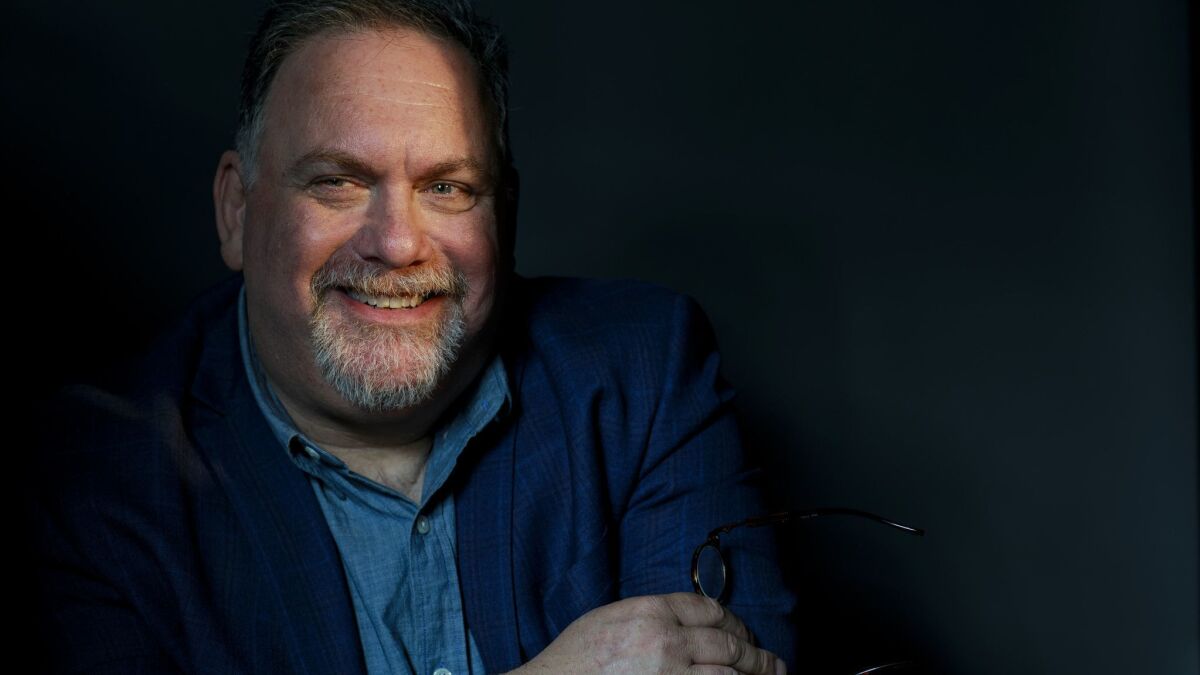 The cliffhanger that closes out Margaret Atwood's 1985 feminist dystopia novel, "The Handmaid's Tale," has mystified Bruce Miller, the showrunner behind Hulu's television adaption, ever since he read the book in college not long after the book's release.
Set in Gilead, a near-future America in which theocratic extremists have taken control, Atwood's main narrative concludes as June/Offred, the story's rebellious handmaid heroine, is whisked away in a van by soldiers for what appears to be her role in the resistance.
June's destination and future are unknown — all she has to pin her hopes on are the reassuring words of her secret lover, the driver of her "Commander."
The first season of the series ended on the same suspenseful note.
So, what happens next? Will June escape Gilead? Or has her confidant been conspiring against her all along — leading June to her punishment?
Fans of the book and series will see what Miller, whose imagination was boosted with the aid of a team of writers and Atwood's input, has come up with when the Emmy-winning drama returns for its second season Wednesday with two new episodes. (Subsequent installments will be released each week).
"It really came from what would really happen," Miller, 53, says over lunch on a recent day in Beverly Hills. "That was our go-to all the time."
The new installments pick up right where Season 1 left off, with a pregnant June's destination revealed. Now moving past the narrative of the book, the next 13 episodes delve deeper into the dystopian setting — viewers will learn more about the historical events that led to the creation of Gilead and get a glimpse of the not-previously shown Colonies, the badlands outside Gilead where prisoners, known as unwomen, essentially go to die.
But a central theme of the season is motherhood, and the complications that arise when bearing a child in this world.
"When I describe Season 2, I usually say, 'It's a ticking time bomb,'" Miller says. "It's 'I'm pregnant — and what does that mean?' In Gilead, it is, 'How am I going to bring this kid into this world? Also, it's kind of protecting me, but not forever.' Just the idea of Gilead is all about babies. What happens when you get a baby?"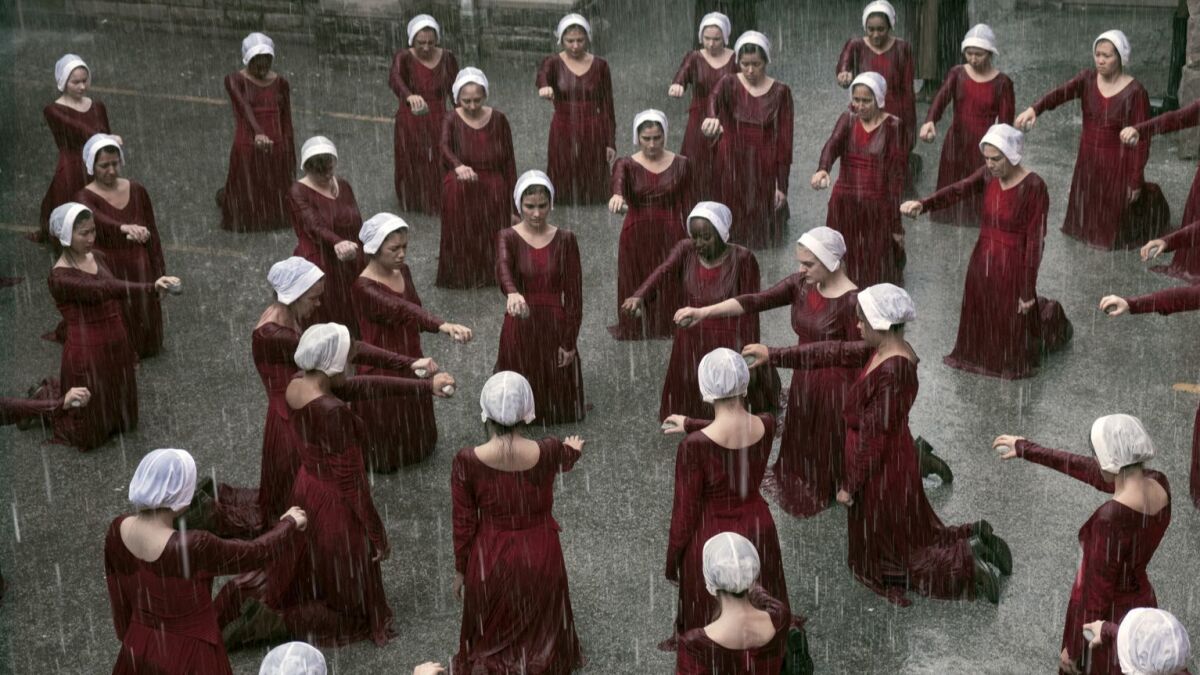 When I describe Season 2, I usually say, 'It's a ticking time bomb.'

— Bruce Miller, showrunner of Hulu's "The Handmaid's Tale."
Careful not to spill anything on his blue suit jacket while seated at a restaurant inside the hotel where he's doing press for the show, Miller is in that period before a wave comes barreling in. In a few hours, the first two episodes will premiere at the TCL Chinese Theatre, and in less than a week, they will be up on Hulu.
There are a lot of expectations riding on the new episode. There's inherent pressure that follows a successful show in its second season — all the greater for "The Handmaid's Tale" as it extends the story past the novel.
Far from anxious, Miller is eager: "That's the nicest part, to have people finally watch," he says. "Because we've been sitting with it for so long."
Not everyone would be so calm. "The Handmaid's Tale," which is produced by MGM Television, makes its return after a blockbuster debut. Headlined by Elisabeth Moss ("Mad Men," "Top of the Lake"), the drama instantly earned acclaim among viewers and critics for its deft depiction of women stripped of their rights and sparked countless think pieces about the current political and culture climate. It went on to win a heap of accolades, including five Emmy Awards — most notably for outstanding drama series, making Hulu the first streaming service to win in the category.
The hoopla made Miller, who won an Emmy for his writing on the series, one of TV's most powerful showrunners. And, yes, you'd be right in noting the paradox of a man helming an adaptation of a woman's story about the oppression of women, and it's not lost on him.
Long interested in adapting the novel, Miller watched as attempts to translate it for TV fell through — including at Showtime with Ilene Chaiken ("The L Word," "Empire") set to write. When MGM started discussions to bring it to Hulu, the goal was to find a woman to lead its charge.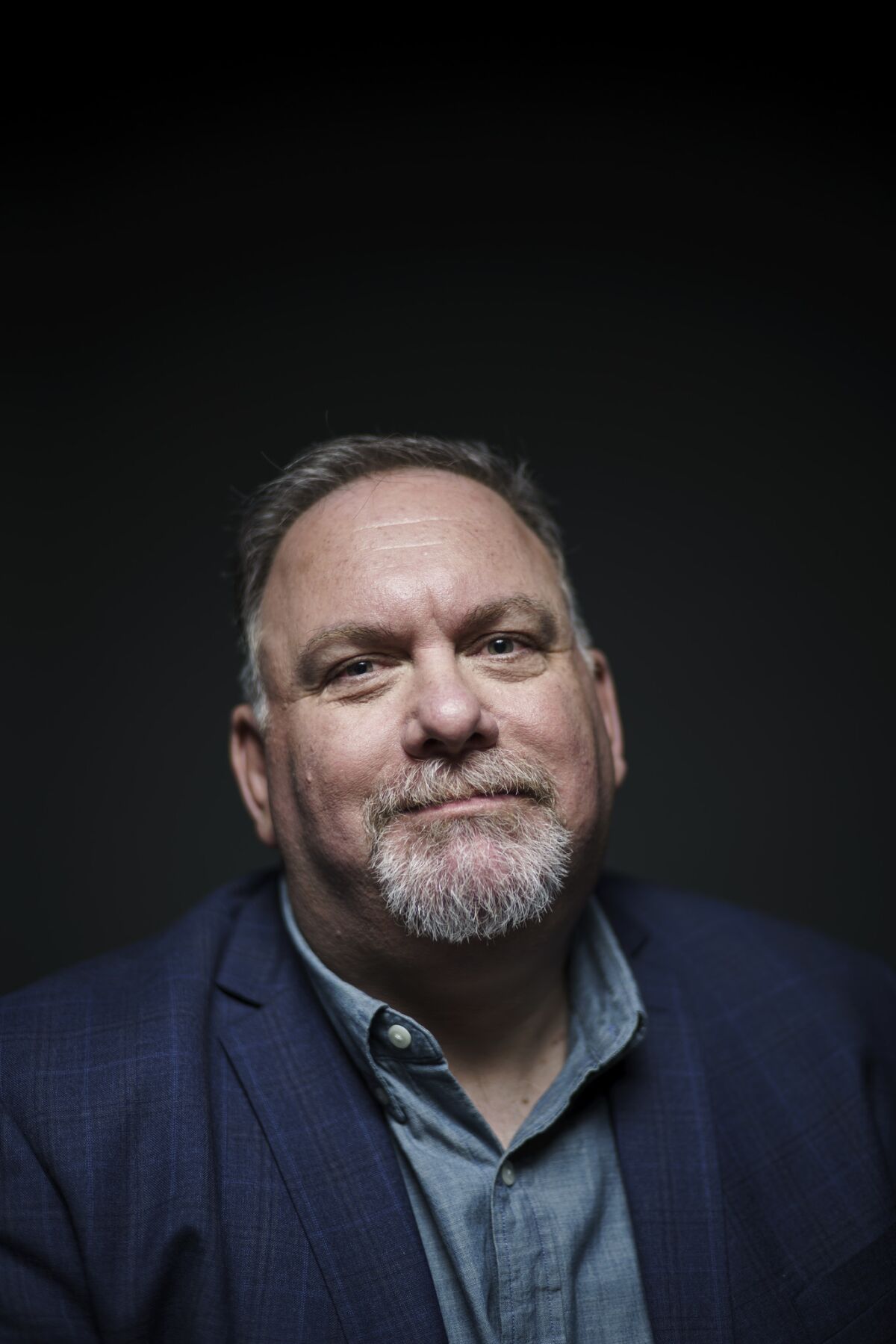 "They were looking for a female showrunner, wisely," Miller says. "And I was completely on their side. I waited patiently. If they had succeeded, I would have tried to get on the show in any capacity. When I finally went in and talked to them, I talked about the show that I thought we should make and they were excited by it. I had 30 years to think about it."
Atwood, referencing the first two scripts Miller submitted, was pleased with his vision for the series and the way he sought to enhance the book.
"We had a few earlier gos with other people," she says in a telephone interview. "Bruce's was very strong, very cinematic. It got us right into the story. And it seemed to be respecting the parameters of the book… I've worked in film and television in the '70s quite a bit. And I worked with men a lot, because it mostly was men. They're individuals. So some of them I worked very well with, and others not so well with. And Bruce is an individual who I can work well with."
Moss, who is also a producer, was impressed too.
"Bruce understands this material," the actress, who won an Emmy for her portrayal of Offred/June, wrote in an email. "And he's also man enough to know that there are things he will never understand by not being a woman. He relies heavily on his female writers and producers, myself included, to provide that unique voice… Telling this story from a feminist and female point of view is probably more important to him than anyone. Hence why he's the human for the job. We'll forgive him for being born a man. Nobody's perfect."
"The Handmaid's Tale" has placed Miller in the top ranks of TV producers following an unspectacular, though steady, resume.
Bruce is an individual who I can work well with.

— Margaret Atwood, the author of "The Handmaid's Tale"
Originally from Stamford, Conn., Miller developed an interest in writing while in high school. As a person with dyslexia, he felt drawn to the challenge of trying to figure out how to get a story from his head onto the page when getting anything on a page felt Herculean. Motivated by the works of Stephen King, John Irving and Kurt Vonnegut, he'd take fiction writing classes at Brown University, which was where he first read "The Handmaid's Tale."
"There was a semester where I didn't take a writing class and I was like, edgy," Miller recalls with a chuckle. "I realized, 'Shoot, now I've got to keep doing this.' "
Two weeks after graduation, Miller moved out to Studio City, where he lived with five people in a cramped apartment, and pursued a career in writing movie features while working at a local bookstore. Not long after realizing his movie work was failing to make an impression, he turned his attention to television.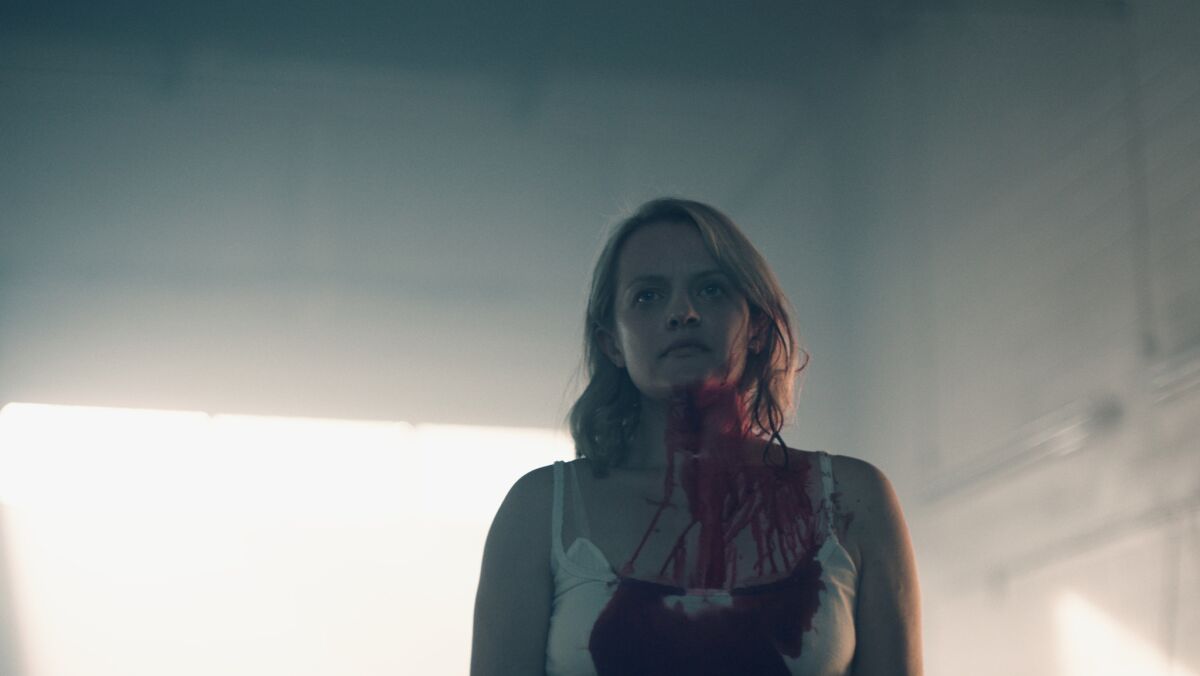 After working on a number of TV movies and the little-seen cable series "Higher Ground," starring Hayden Christensen ("Star Wars: Episode II — Attack of the Clones"), Miller scored his most high-profile credit in 2002 when he joined the writing staff of NBC's "ER" during the show's ninth season.
It was a dream come true for Miller, a fan of the series. But he acknowledges he faced a steep learning curve in settling into a well-oiled machine with a sprawling cast.
"I stunk when I got there," Miller says. "I wasn't good yet. I wasn't good at producing. I wasn't good at writing. But I learned a ton."
He wasn't asked to return after his two-year deal was up. But he credits the show for teaching him how to write for television.
"He came in during a particularly tough time on the series — we were in the midst of changes to our central cast," says "ER" executive producer John Wells by phone. "There was a lot of pressure from the network about what we were doing. One of the many things that's wonderful about Bruce's writing is he takes a novelistic approach, he's very character-driven. When 'The Handmaid's Tale' took off, I couldn't have been more pleased for a human being."
Miller is direct about his career: Though he worked on several shows, including "Everwood," "Medium" and "Men in Trees," the stints wouldn't last long. He blames his inability to figure out how to make himself useful on a show.
He finally found his footing on Syfy's "Eureka," a show about a small town sheriff in a town of scientific wonders — eventually becoming co-showrunner. He'd run other shows — "Alphas" and "The 100" — before landing his bucket list gig with "The Handmaid's Tale."
Charlie Craig, who was the showrunner who hired Miller onto "Eureka" and would work with him again on "The 100," praised Miller's big-picture outlook. He referenced a mini-retreat they took to examine what had worked, and hadn't worked, on the show.
"He's someone that likes to take a step back before talking about where the story should go," Craig says by phone.
Miller, who still calls Studio City home and is married with three children, says he learned about the kind of showrunner he wanted (and didn't want) to be in that period, emphasizing the importance of listening — particularly now as he oversees a majority-female writing staff on a show about what it means to be a woman whose rights are taken.
"I did realize at some point that my listening skills weren't too good — that instead of listening, I was just waiting for my turn to talk," Miller says. "As a showrunner, you can't do that because you shut everybody out. Our writers room [on 'The Handmaid's Tale'] has to be honest. Not only for people willing to share things, but also feel safe when other people are asking questions respectfully and out of genuine curiosity that you need to know for the show."
The result is an unflinching examination of a patriarchal nightmare and the growing resistance to it-- a portrayal that has drawn comparisons to the current momentum of the #MeToo movement.
"I wish it wasn't relevant at all," Miller says.
Twitter: @villarrealy
---
Get our L.A. Goes Out newsletter, with the week's best events, to help you explore and experience our city.
You may occasionally receive promotional content from the Los Angeles Times.