David Letterman retirement: Top 10 late-night moments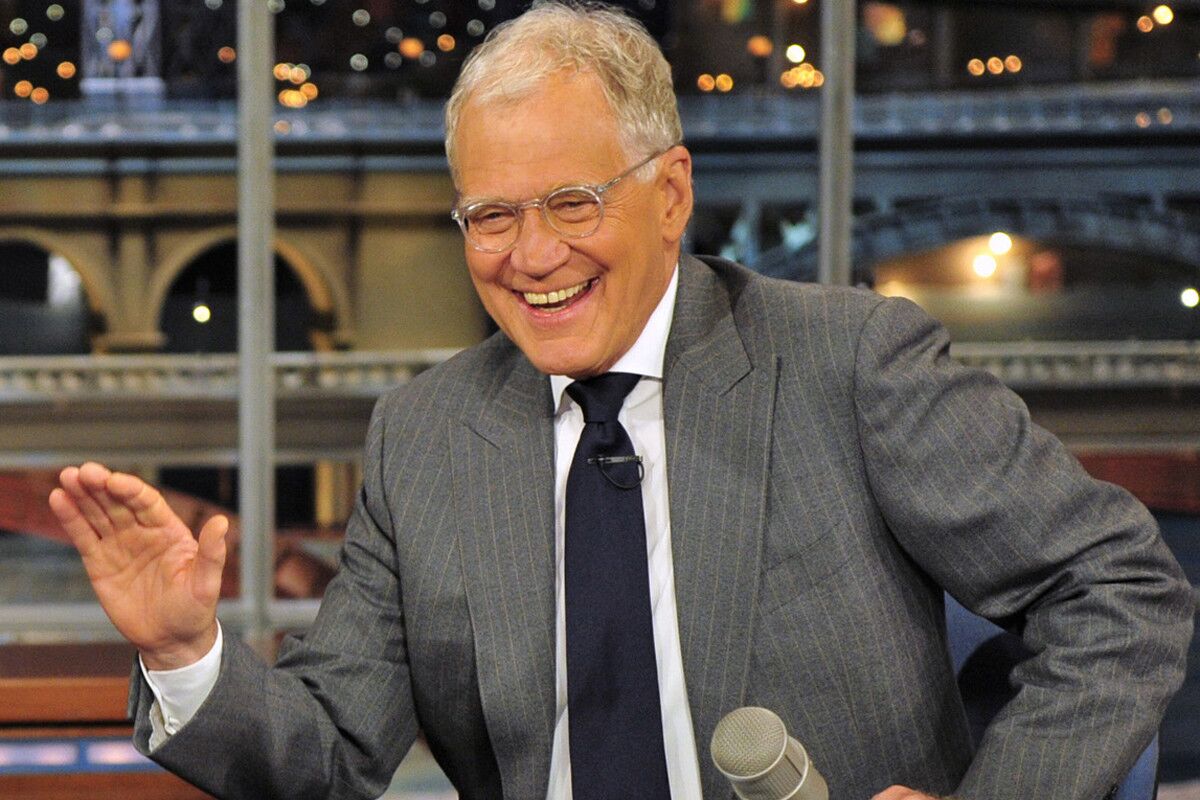 The late-night TV landscape is about to once again undergo a massive seismic shift when David Letterman retires from his "Late Show" on CBS sometime in 2015. The host made the announcement on his show on Thursday.
While many are already speculating about who will occupy Letterman's chair when he retires, it's not too soon to look back on his 31-year career in late night, the longest-serving late-night host in history.
The best place to start would be Letterman's very first show on NBC on Feb. 1, 1982. His first guest was Bill Murray, then a comedy superstar from "Saturday Night Live," "Caddyshack" and "Stripes." Murray's exuberant appearance, which featured a live performance of Olivia Newton-John's "Physical," was the first in a long line of super high-energy Murray appearances. He did 10 more appearances on "Late Night" and has appeared on "Late Show" 20 times, his most recent being Wednesday night.
DAVID LETTERMAN: Career in pictures | Memorable guests | Possible successors
In July 1982, Letterman played host to prank-prone comedian Andy Kaufman and professional wrestler Jerry Lawler, who were in a feud after Kaufman had been injured during a wrestling match between the two. Kaufman and Lawler clearly had a lot of bad blood between them, and the interview quickly veered out of control when Lawler slapped Kaufman and the "Taxi" star let loose with a string of profanities. Years later, Lawler revealed that the entire segment had been staged. Through it all, Letterman handled the chaos perfectly.
One of Letterman's signature bits, Stupid Pet Tricks, actually originated on his short-lived morning show, but when he continued it on "Late Night," it became a comedy staple. Stupid Pet Tricks was soon followed by Stupid Human Tricks, but the pets were forever first. As Letterman admonished his audience before the beginning of every bit, "It's not a competition, it's only an exhibition. Please, no wagering."
This segment from 1984 features a beer-buying dog, tight-rope walking cockroach, an uncooperative breakdancing cat and a dog that walks with a bag on its head.
Eccentric actor Crispin Glover made his first appearance on "Late Night" in 1987 and made history by being the first guest to ever cause Letterman to walk off his own program. The walk-off was prompted by Glover's oddball behavior, which culminated with the actor nearly kicking Letterman in the head. "I'm going to check on the top 10," Letterman said as he walked off the stage.
CRITIC'S NOTEBOOK: Letterman's retirement news really is no surprise
Letterman had Glover back on his show a month later and again in 1990 for another odd appearance to try to explain the kick. And again in 1992. To date, Glover has never given a full explanation for what happened that night.
A year after Letterman jumped from NBC to CBS in 1993, he had Madonna on as a guest. She was then at the top her game, and still looking to shock. Which she did with an innuendo- and profanity-laced interview, which prompted Letterman to constantly apologize to the elderly couple sitting in the front row. The interview was one of the first major headline grabbers from Letterman's CBS run.
Many felt Letterman was the true successor to Johnny Carson's "Tonight Show" throne, including Letterman himself. But though Jay Leno got "The Tonight Show," Letterman got Carson's final TV appearance in 1994, when the retired host made a brief cameo on the show during a trip to Los Angeles. Carson sat briefly at Letterman's desk, and for a moment it appeared he was going to reclaim his throne. But then he shook his head and walked off.
A giddy Drew Barrymore appeared on "Late Show" in 1995 and wanted to wish the host a very happy birthday. So she hopped on top of his desk, did a sexy dance and then flashed him. "Remember the night Morley Safer was here and pulled the same thing?" Letterman said in reaction. "I can't thank you enough for that." Later, Letterman said, "I wish more of our guests would consider that kind of thing." Nine years later, singer Courtney Love did the same thing on top of Letterman's desk.
In January 2000, Letterman was rushed into emergency surgery for a quintuple bypass. When he returned on Feb. 21, 2000, it was like Letterman had been replaced with a new man. Not afraid to show his human side now, Letterman brought out the doctors and nurses who performed the surgery and saved his life. He thanked them profusely and sincerely.
RELATED: Mayor Garcetti urges CBS to bring next 'Late Show' to L.A.
In the weeks after the terrorist attacks of Sept. 11, 2001, there was some discussion about how late-night comedians could go on in the face of such tragedy. The nation was shaken to its core and was thinking more about war than late-night jokes. The first late-night program to return to the air was "Late Show," which taped in the same city as the World Trade Center attack. Letterman's emotional opening on Sept. 19 was striking for a man not known for such displays. It set the tone for the rest of the late-night hosts on their subsequent returns.
Similar to his retirement announcement, Letterman shocked his studio audience on Oct. 1, 2009, when he told them that he'd been the victim of an extortion attempt because he'd had affairs with female members of his staff. The news soon centered on one staffer in particular, his personal assistant Stephanie Birkitt, whose boyfriend, "48 Hours" producer Robert J. Halderman, attempted to blackmail Letterman.
Birkitt was placed on "paid leave of absence" and Halderman served four months in jail. The affair landed Letterman's name in the tabloids and made his personal life, something Letterman had long guarded closely, something for open discussion.
ALSO:
David Letterman to retire from 'Late Show' in 2015
Lady Gaga, Bill Murray continue selfie onslaught on 'Late Show'
Video: David Letterman announces his retirement from 'Late Show'
---
Get our L.A. Goes Out newsletter, with the week's best events, to help you explore and experience our city.
You may occasionally receive promotional content from the Los Angeles Times.