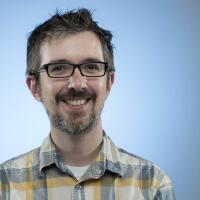 Patrick Kevin Day
Patrick Kevin Day previously wrote about television for the Los Angeles Times. As a producer on the L.A. Times website, he helped launch the Envelope, the Times' awards-centric site, in 2006. He grew up in Indiana and attended the University of Southern California.
Latest From This Author
Louis C.K. hosted "Saturday Night Live" for the third time on Saturday night, but, as he joked, it may be his last visit.

The much anticipated prequel/companion series to "The Walking Dead" will premiere on AMC this summer.

The guest lineup for David Letterman's final three episodes of "Late Show" has been revealed, and while there are many long-expected names, there's still room for some surprises.

The international bestselling novel "La Reina del Sur" has inspired a hit telenovela on Telemundo and now it's getting remade for North American audiences on USA.

The week of the television network upfronts always brings equal measure excitement and heartbreak as new shows are picked up and other shows are canceled.