David Letterman retires: A brief history of the Top Ten List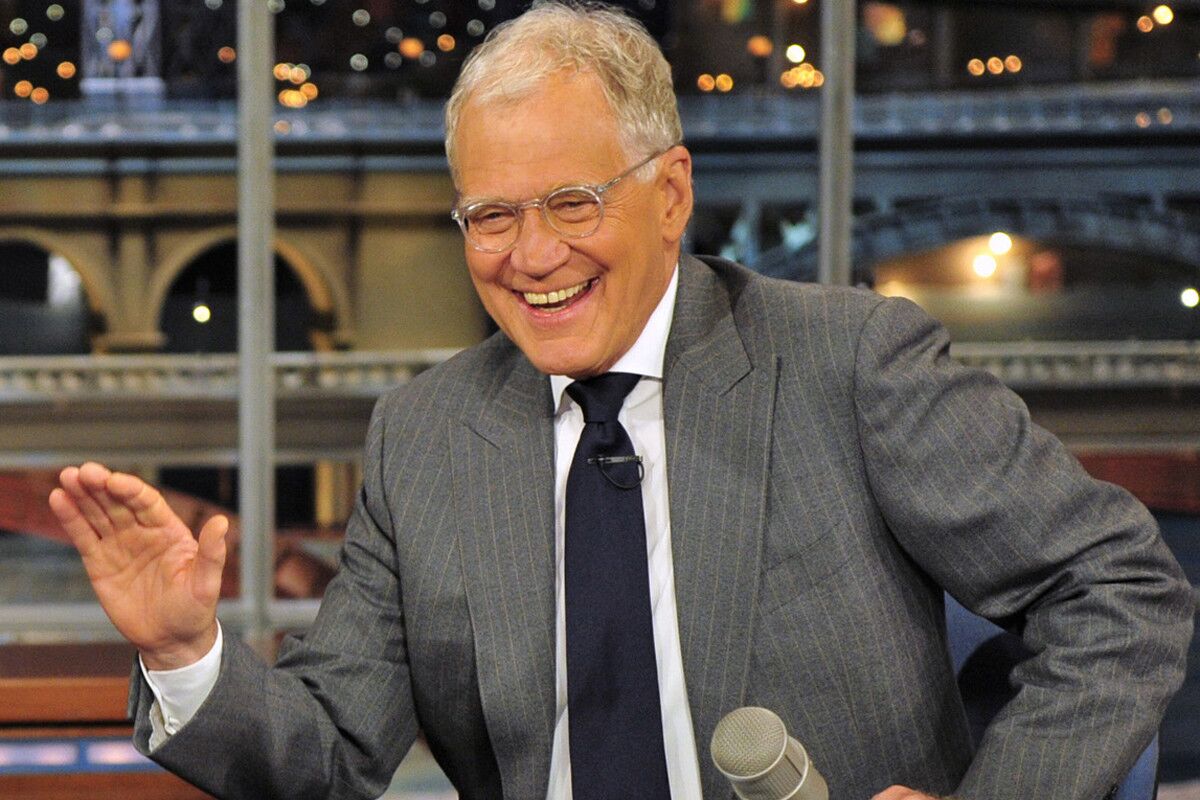 The Top Ten List has become so inextricably linked to David Letterman and his two late night talk shows, that it's hard to believe the bit didn't start with his very first show. But it didn't.
The first Top Ten List appeared on Sept. 18, 1985, a few years into Letterman's "Late Night" run on NBC.
According to People magazine in 1990, the lists were originally conceived to run for two or three weeks and then be retired. But somehow, they persevered and carried over to Letterman's "Late Show" program on CBS. They were originally intended as a parody of Good Housekeeping magazine's "Most Admired Men" list.
The topic of the first list was the inauspicious "Top Ten Words That Almost Rhyme With 'Peas.'"
Over the years, the list has originated from the fictional "Top Ten Home Office" which has moved to 11 different cities since 1985. Originally, it was Milwaukee. But it has also come from Lebanon, Penn.; Lincoln, Neb.; Oklahoma City; Omaha; Scottsdale, Ariz.; Tahlequah, Okla.; Oneonta, N.Y.; Sioux City, Iowa; Grand Rapids, Mich.; and Wahoo, Neb., which is the current home office.
Sometimes the list was a timeless classic, but often, the pop culture references were so timely that viewing the list years later is a time capsule into the pointless stuff that has always preoccupied our minds. Here's a Top Ten List from 1987. John Gotti? "Cats"?
But it's often interesting to see which pop culture items that were hip to skewer in, say 1989, are still viable topics today. Here's one from 1989 suggesting top lines from Stephen King's novels.
The Top Ten List became so closely associated with Letterman that it followed him beyond the walls of his studio. When he hosted the Academy Awards in 1995, of course he delivered a list -- Top Ten Signs the Movie You're Watching Will Not Win an Academy Award.
With the move to CBS and the bigger overall show, Letterman frequently relied on guest performers to help deliver the list. Here's one from Sept. 3, 1993, with Casey Kasem.
On the one-year anniversary of his CBS show, this list commemorating the highlights of the first year sums up just how huge Letterman's show had become. He had the Beach Boys to perform not the list but just the numbers.
During a week of shows in Los Angeles in 1995, Demi Moore, then the highest-paid female movie star, came out to promote her summer comedy "Striptease" with a Top Ten striptease for "Least Popular Stripper Names."
Letterman's clout in his later years meant he could pull any number of stunts, including getting the entire cast of "The Sopranos" to come on stage and deliver lines that would never, in a million years, actually be uttered on "The Sopranos." This one aired in 2007.
He also got Mick Jagger to deliver one in 2012.
But nothing secures your place in history more than having the future president of the United States on the program to deliver the list. Here's then-candidate Sen. Barack Obama delivering the list in January 2008.
Follow me on Twitter: @patrickkevinday
---
The complete guide to home viewing
Get Screen Gab for everything about the TV shows and streaming movies everyone's talking about.
You may occasionally receive promotional content from the Los Angeles Times.