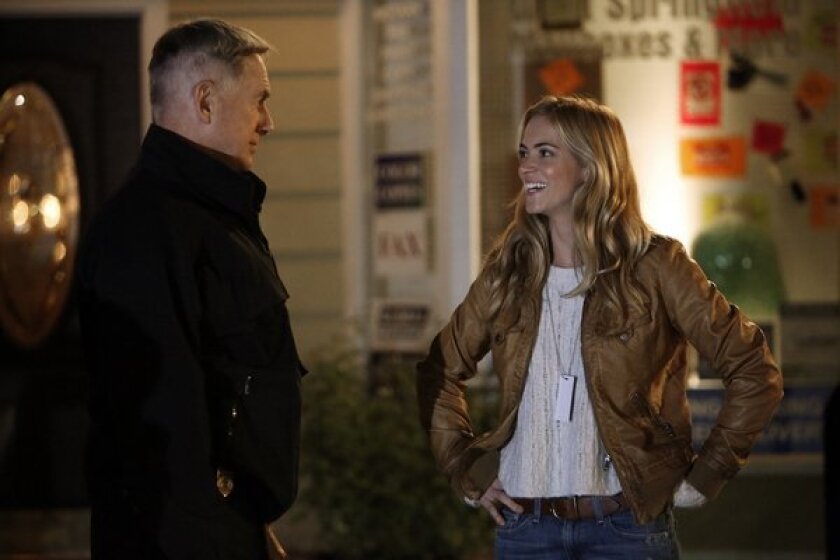 The hit series "NCIS" is getting a new regular in the form of Emily Wickersham. CBS announced Monday that Wickersham will be playing the role of Eleanor "Ellie" Bishop.
The character was initially supposed to have a reoccurring multiple-episode arc, but before any of those episodes even ran, the announcement was made that Wickersham was in for good.
Wickersham will make her debut on the show on Nov. 19, when it's discovered that the secretary of the Navy was bugged during a confidential briefing. That particular security breach was one that Bishop foresaw and described in detail two years prior to it actually happening.
FULL COVERAGE: Fall TV preview 2013
"Emily Wickersham's Ellie Bishop is proving to perfectly compliment the NCIS team," said executive producer Gary Glasberg in a news release. "Her energy and enthusiasm is contagious. Great things are planned for Bishop, and we couldn't be more thrilled to have her on board."
To date Wickersham's resume includes work on "Gone," "I Am Number Four," "Remember Me," "The Sopranos," "The Bridge" and "Gossip Girl."
ALSO:
'The Simpsons' bids farewell to Marcia Wallace
George Romero dismisses 'The Walking Dead' as 'soap opera'
YouTube Music Awards: Eminem wins Artist of the Year ... wait, what?
---