#JennyAsks: Jenny McCarthy ridiculed on Twitter for anti-vaccine views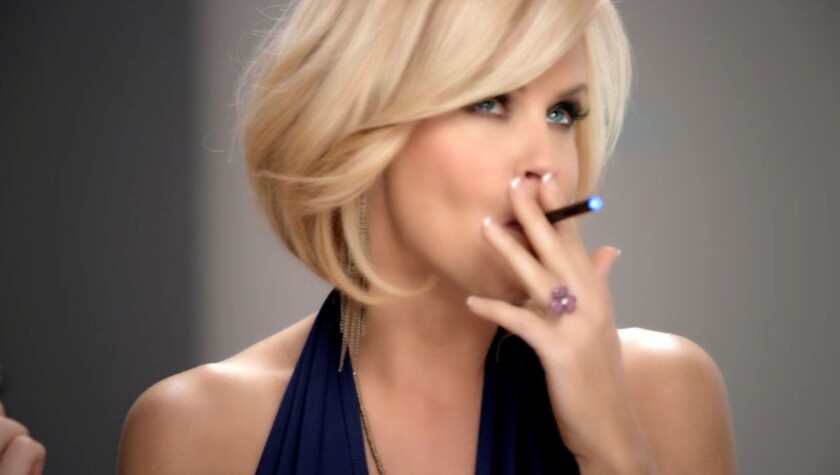 <i>This post has been updated, as indicated below.</i>
Jenny McCarthy has learned the hard way that Twitter can be a dose of bitter medicine.
On Thursday, "The View" co-host posed a seemingly innocuous question to her 1.1 million followers on Twitter: "What is the most important personality trait you look for in a mate? Reply using #JennyAsks."
The former Playboy model and co-host of the '90s MTV dating show "Singled Out" has been one of the most outspoken celebrity advocates of a debunked theory linking childhood vaccines with autism. For this reason, her hiring by "The View" last year was widely criticized by public health experts and other members of the medical and scientific community.
Although a few Twitter users responded to McCarthy's question sincerely, many thousands more co-opted the hashtag to make pointed critiques of her anti-vaccine views. By Friday, #JennyAsks was trending on Twitter, with users naming desirable traits such as "science literacy and critical thinking skills" and "someone who vaccinates, because I'd want our child to survive."
PHOTOS: Celebrities by The Times
McCarthy responded with a tweet Monday morning saying "Thank you to all the haters who tweet my name. You make my Q SCORE higher and higher. It's because of you I continue to work. Thank you! : )" However, she did not address the substance of the tweets directed at her -- that her advocacy on behalf of the anti-vaccine movement has contributed to a dramatic rise in vaccine-preventable illnesses.
A spokeswoman for "The View" did not respond to a request for comment. [Updated, 11:40 a.m. PST: The spokeswoman for "The View" later declined to comment.]
McCarthy can take comfort knowing she isn't the only MTV blond under fire for publicly endorsing dubious opinions on vaccines. Also on Thursday, Kristin Cavallari, the drama-prone former star of the MTV reality series "Laguna Beach" and "The Hills" and co-host of the new E! show "The Fabulist," said in an appearance on the Fox Business Network's "The Independents" that she and her husband, Chicago Bears quarterback Jay Cutler, had opted not to vaccinate their son. Why? Because she'd "read too many books about autism and the studies."
The comments prompted immediate criticism online, but Cavallari continued to stand by her opinion during an appearance Friday on "Fox & Friends" saying, "Listen, to each their own." On Twitter, she linked to an article from a blog called "Modern Alternative Mama" as evidence for her opinion but otherwise seemed eager to get back to the task of self-promotion. "I'll be answering some questions tonight during the premiere of The Fabulist! 830pm ET 730pm CT on E! Only questions related to the show ;)," she tweeted to her 1.1 million followers.
ALSO:
Jenny McCarthy's hiring as 'View' co-host a matter of contention
The toll of the anti-vaccination movement in one devastating graphic
Seth MacFarlane hopes 'Cosmos' will combat 'junk science,' creationism
Twitter: @MeredithBlake
---
The complete guide to home viewing
Get Screen Gab for weekly recommendations, analysis, interviews and irreverent discussion of the TV and streaming movies everyone's talking about.
You may occasionally receive promotional content from the Los Angeles Times.