15 Images
Photos: 25 Best Guest Stars on 'The Simpsons'
Actor Kelsey Grammer on the set of his television show "Boss" in Chicago.
(Terrence Antonio James, Chicago Tribune)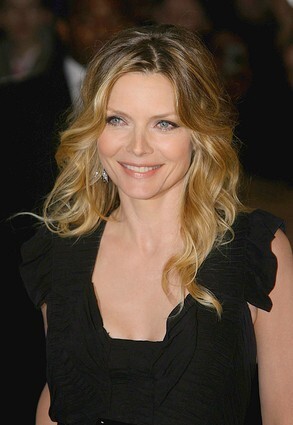 Michelle PfeifferComeback vehicle:
"Hairspray" (July), "Stardust" (August)
When we saw her last:
For most of her career Pfeiffer kept up a busy work schedule, filming at least a movie a year since the late '70s (Jobina in "CHiPs" and Athena in "Fantasy Island" ring any bells?). But the last time we saw her on the big screen, she was starring as murder mom Ingrid Magnussen in 2002's "White Oleander."
Are we glad she's back:
Oh, yeah. While her performances as Velma von Tussle ("Hairspray") and the evil witch Lamia ("Stardust") were more solid than scene-stealing, nobody illuminates a red carpet like Pfeiffer. On the verge of 50 (she hits the half-century mark in April), she looks better than ever, and her back-to-back turns as evil wenches reminded us of just how great she was in George Miller's "The Witches of Eastwick."
Comeback rating:
8
---
FOR THE RECORD:
A previous version of this caption misidentified Michelle Pfeiffer's "White Oleander" character as frigid foster mom Ingrid Magnussen. Pfeiffer played Ingrid Magnussen, the birth mother of protagonist Astrid.
---
(Chris Jackson / Getty Images)
This year: Untitled Whitney Cummings comedy (NBC) Previously on... "Entourage" "Law & Order: SVU" "National Lampoon's Vacation"
(Getty Images)
The scientific career ofworld-renowned theoretical physicist and iconStephen Hawking spans over 40 years. It's only fitting that he played himself in an episode of
"Star Trek: The Next Generation"
called "Descent." Lt. Commander Data plays a game of poker with holograms of Sir Isaac Newton,
Albert Einstein
and
Stephen Hawking
. Hawking won.
(Jason Bye / PBS)
Hot-tempered and perpetually lovesick bartender. His apoplectic reactions to Bart's prank phone calls ("i'm gonna carve my name in your back with an icepick!") are always a highlight.
()
Glenn Close of "Damages"
(Wire Image)
Unfavorable opinion rating: 33% Reason we think he made the list: Ask women. And Jews. And every single minority.
(Getty)
Actress Winona Ryder attends IFP's 20th Annual Gotham Independent Film Awards.
(Dimitrios Kambouris/Getty Images for IFP)