Kanye West's 'Yeezus' outfits include custom Maison Martin Margiela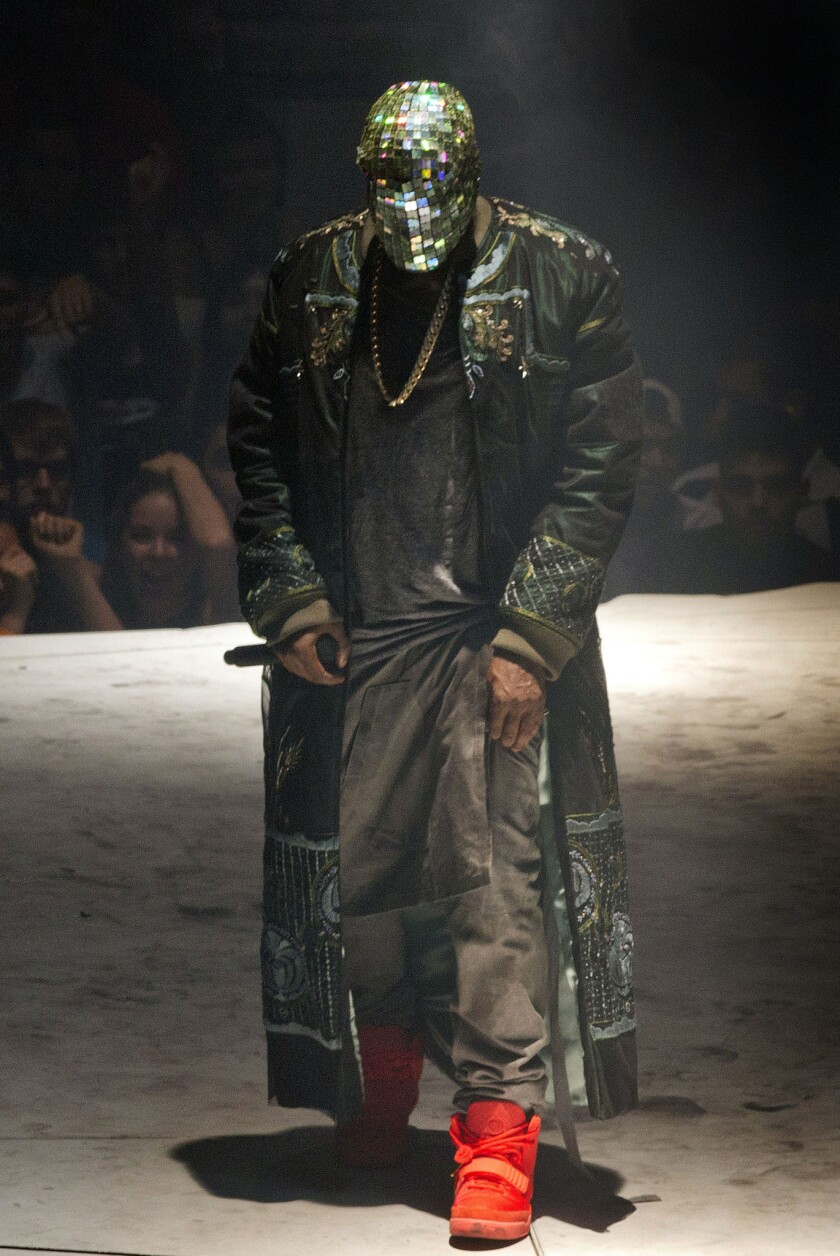 Maison Martin Margiela has custom-made outfits for Kanye West's "Yeezus" tour that kicked off in Seattle on Saturday, including handmade, head-enveloping veils that the label announced Monday.
According to the announcement, Maison produced the following custom pieces in its Parisian atelier based on garments in its archives: an embroidered, elongated bomber jacket (pictured above), a blanket coat and printed trousers. The release also notes "an exclusive pair of sneakers has been specially developed."
While that's the extent of the official description from the label, a report in London's Telegraph on Tuesday credits the house with all the looks for the tour, including "10 couture pieces [and] 20 ready-to-wear pieces."
Maison Martin Margiela's most eye-catching contribution to the tour wardrobe (at least based on the scant few photos we've seen) are the series of four face-covering veils that the artist wears for most of the show. As pictured in the brand's news release, one of the four consists of myriad mirrored panels that create a distinct disco ball effect (also pictured above) and another is created out of black, gem-like stones. (According to the Telegraph, one of the other veils two is covered in studs.)
The second stop on West's Yeezus tour is San Jose on Tuesday night with a show scheduled for Wednesday night in Oakland before the performer heads to Los Angeles for shows at Staples Center on Saturday and Monday.
ALSO:
Beyonce tour to include one-of-a-kind Gucci garb
Kanye wears Kim Kardashian T-shirt to start 'Yeezus' tour
'Stache-advocacy group launches workplace mustache survey
---