Paris Fashion Week fall 2013: Rick Owens review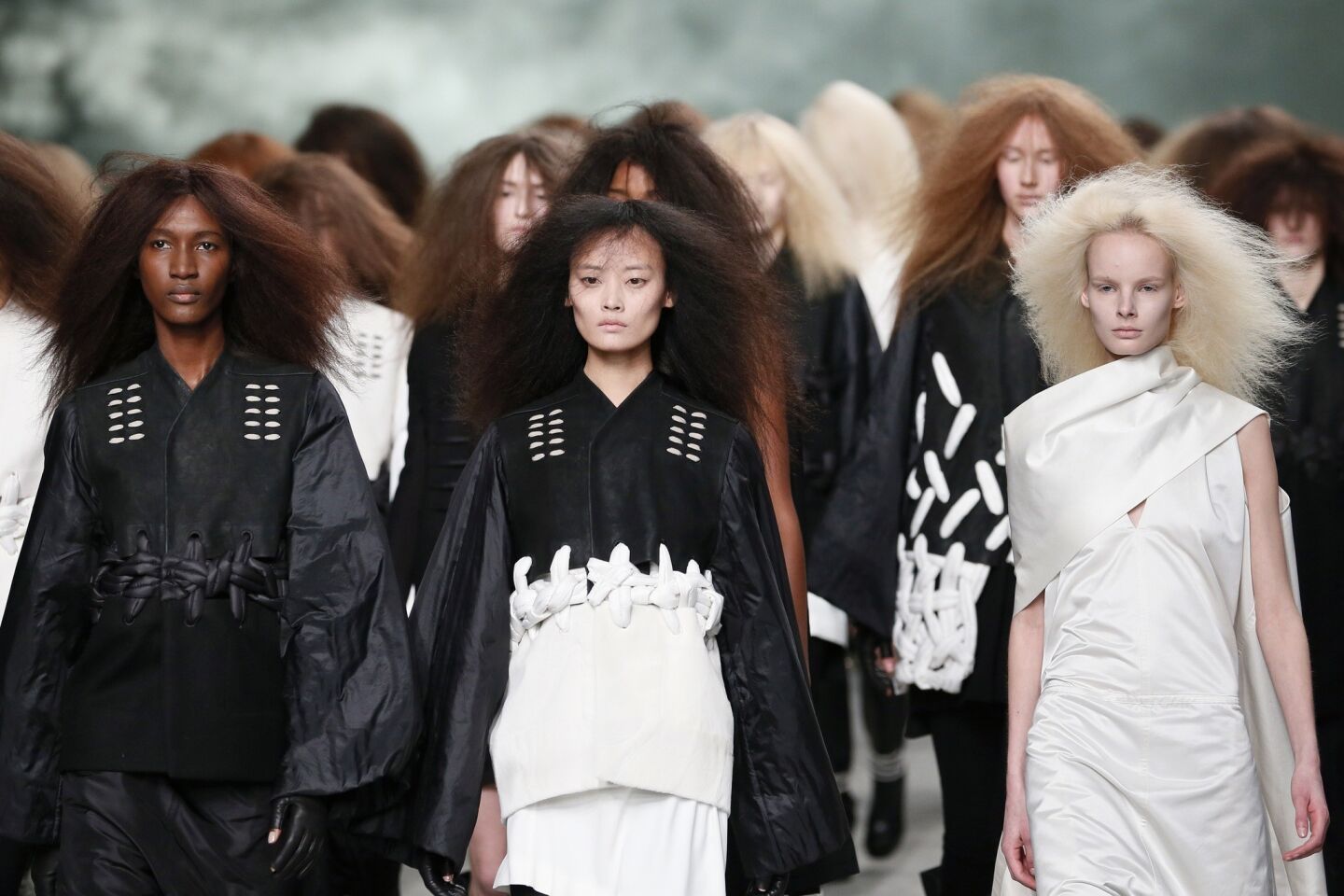 Rick Owens - fall 2013
(Patrick Kovarik / AFP / Getty Images)
Rick Owens - fall 2013
(Patrick Kovarik / AFP / Getty Images)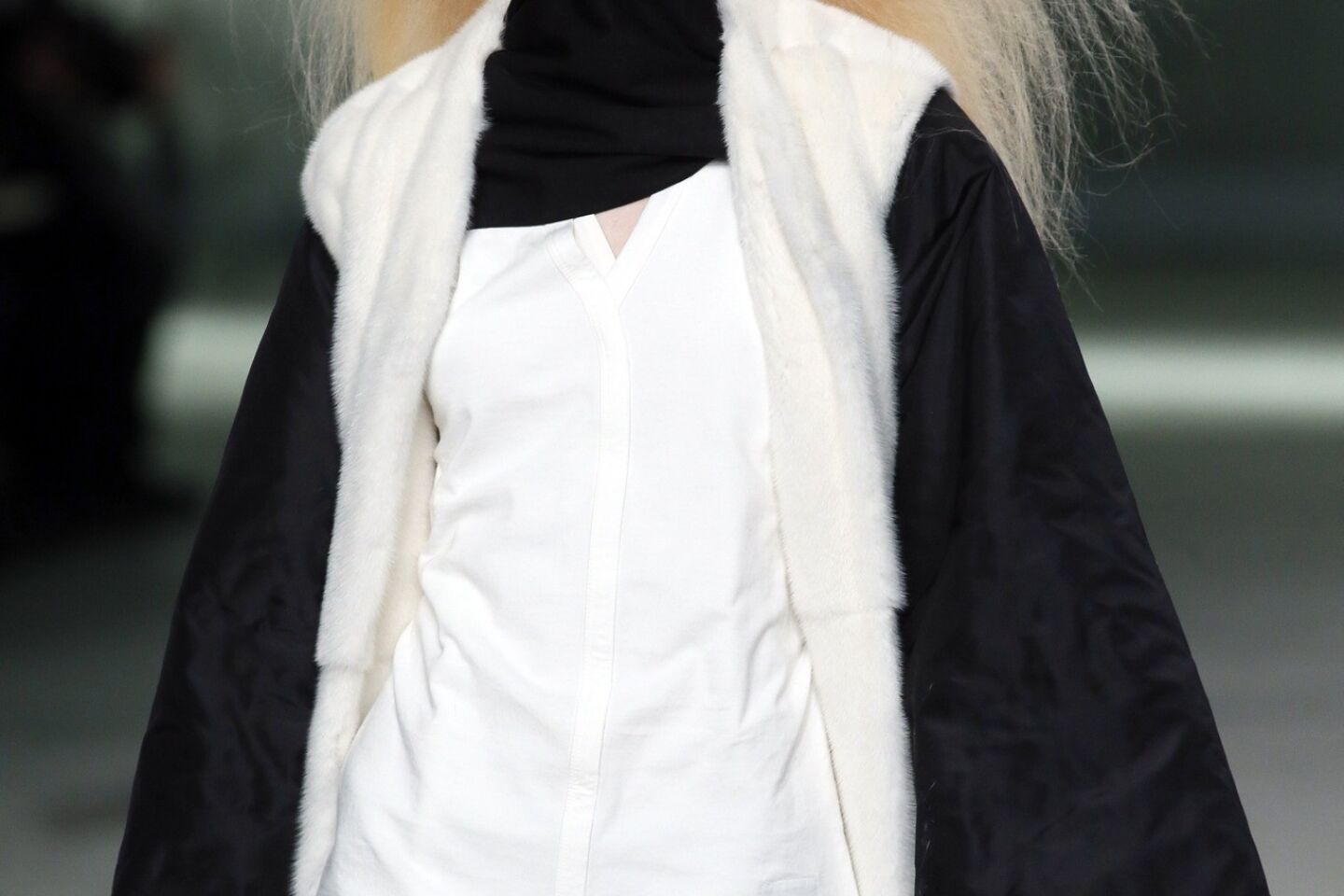 Rick Owens - fall 2013
(Patrick Kovarik / AFP / Getty Images)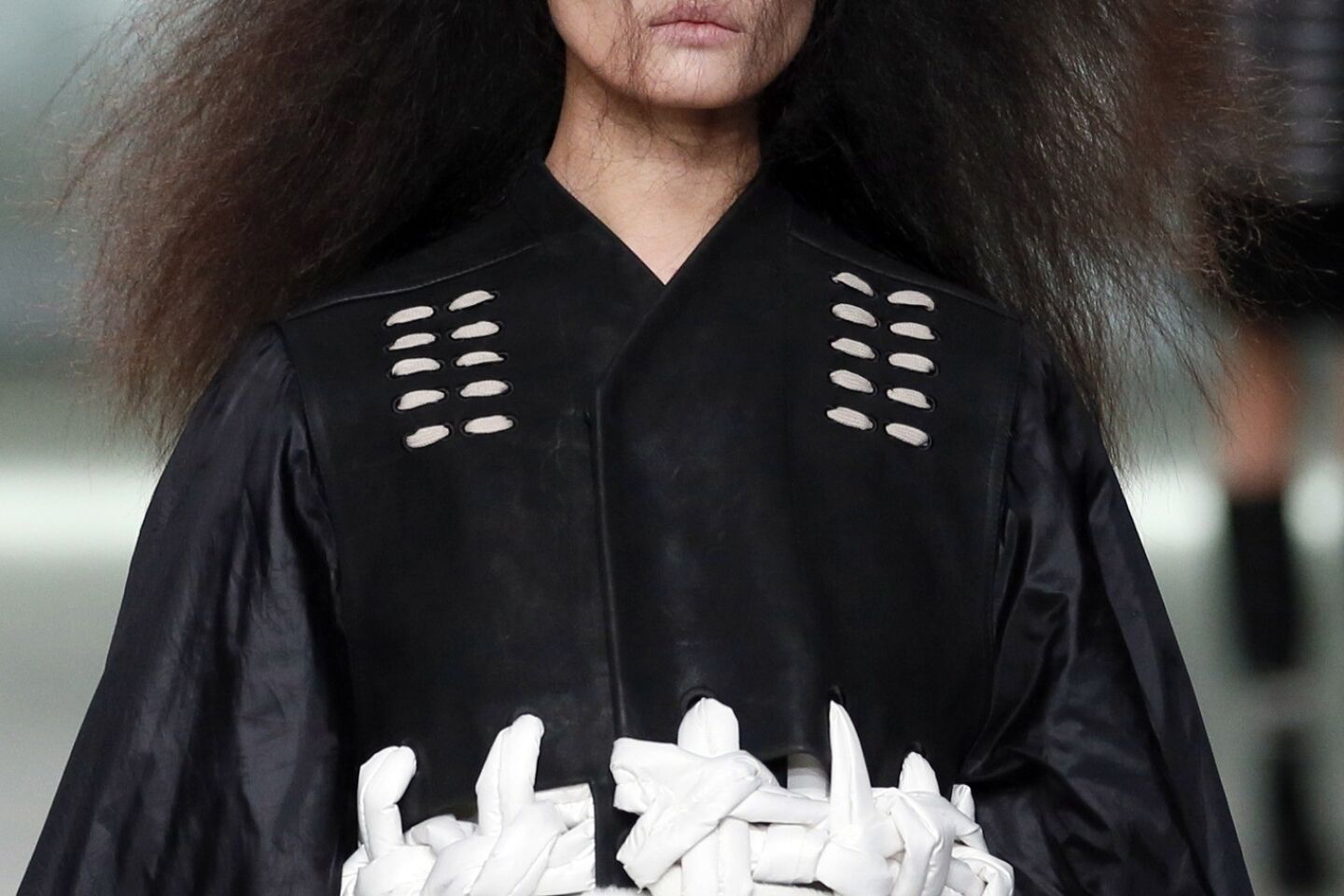 Rick Owens - fall 2013
(Patrick Kovarik / AFP / Getty Images)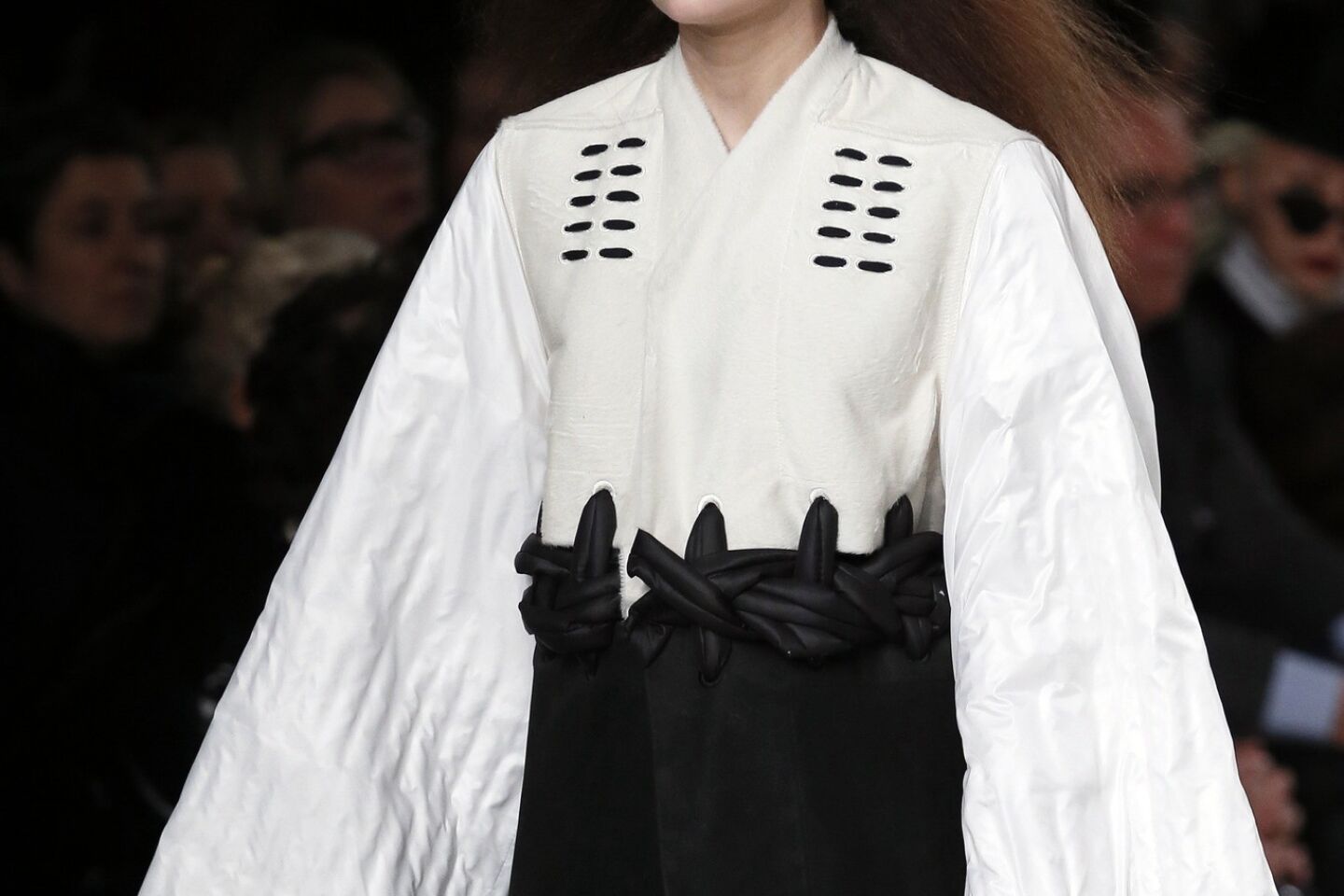 Rick Owens - fall 2013
(Patrick Kovarik / AFP / Getty Images)
Rick Owens - fall 2013
(Patrick Kovarik / AFP / Getty Images)
Rick Owens - fall 2013
(Patrick Kovarik / AFP / Getty Images)
Rick Owens - fall 2013
(Patrick Kovarik / AFP / Getty Images)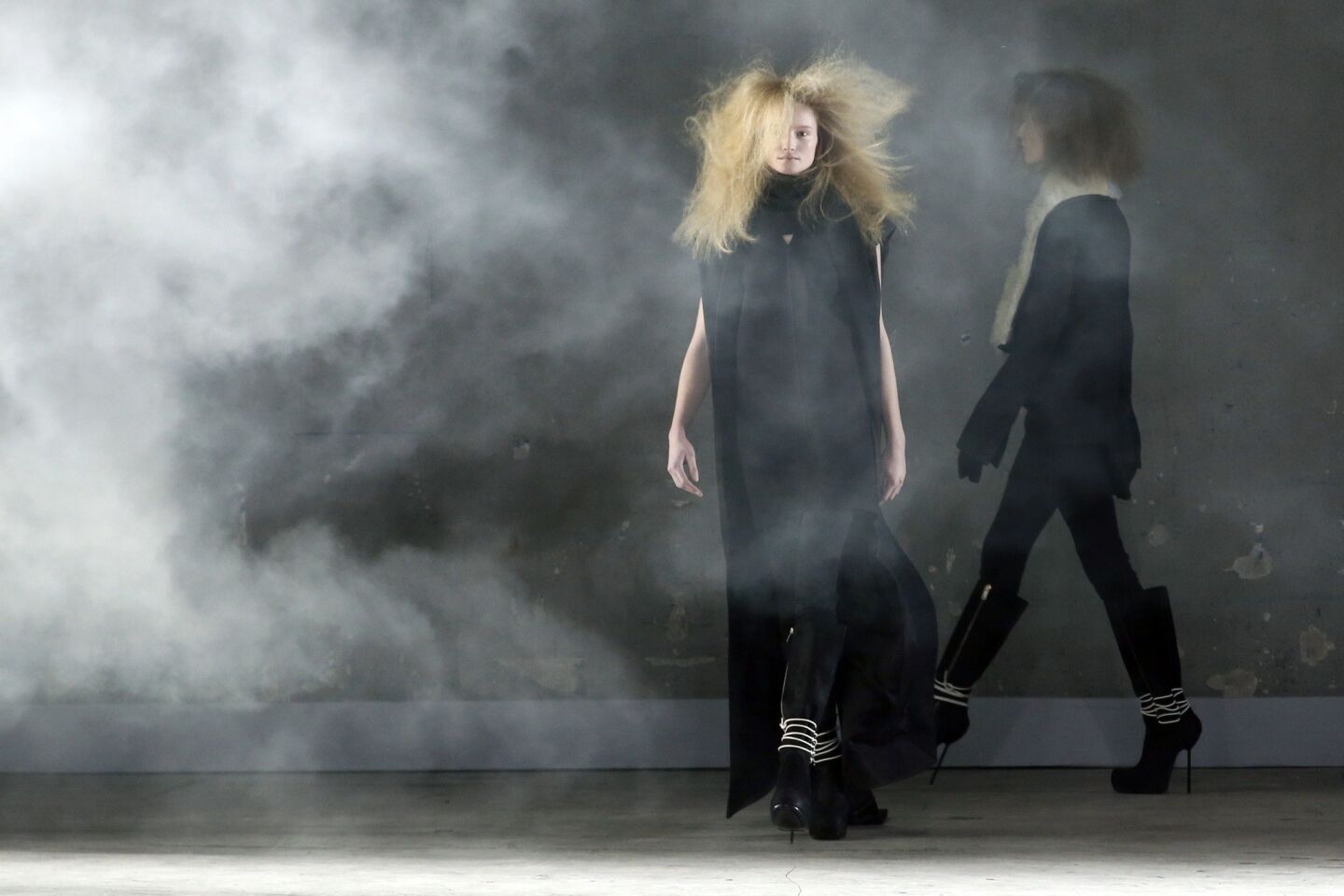 Rick Owens - fall 2013
(Patrick Kovarik / AFP / Getty Images)
Rick Owens - fall 2013
(Patrick Kovarik / AFP / Getty Images)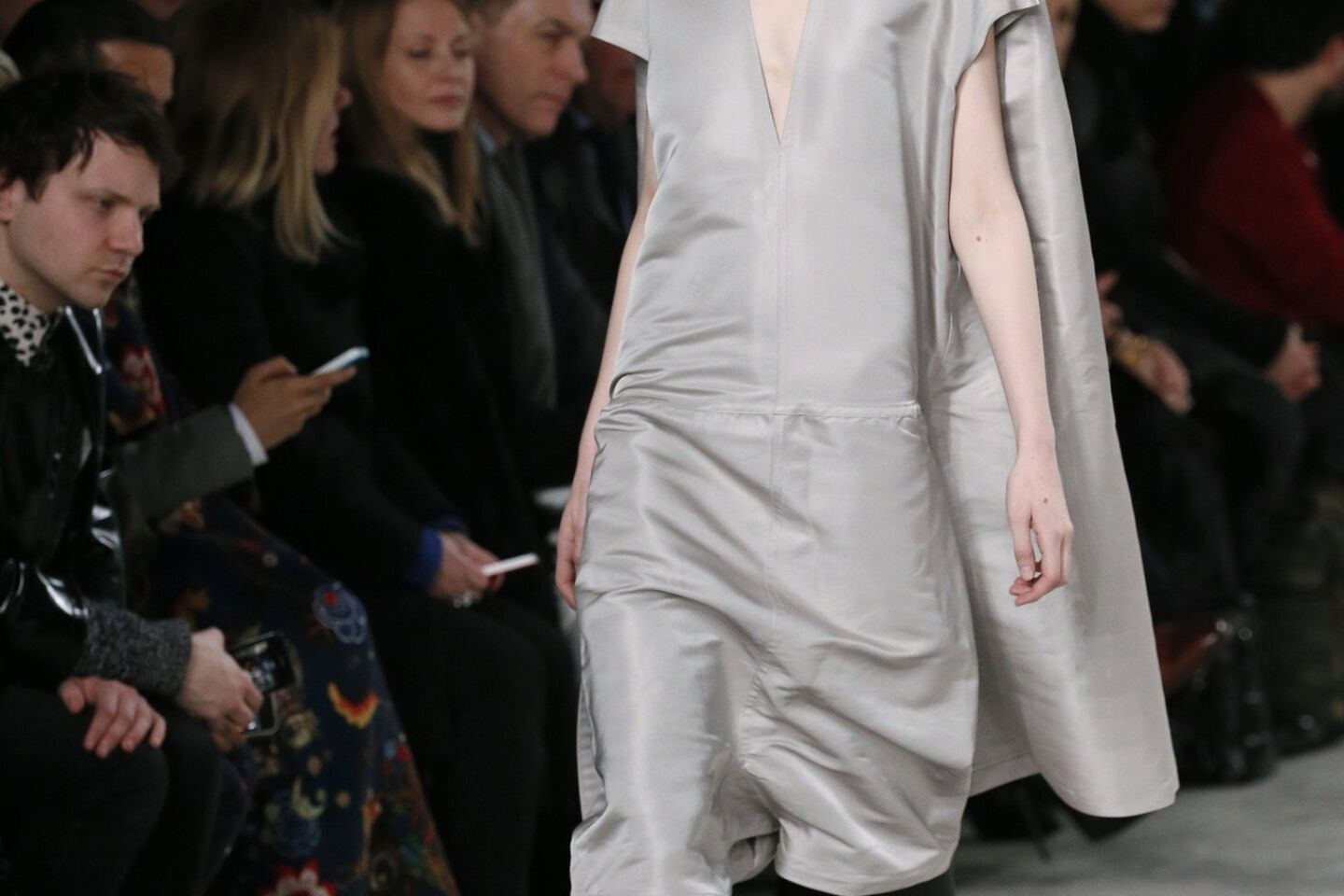 Rick Owens - fall 2013
(Patrick Kovarik / AFP / Getty Images)
Rick Owens - fall 2013
(Patrick Kovarik / AFP / Getty Images)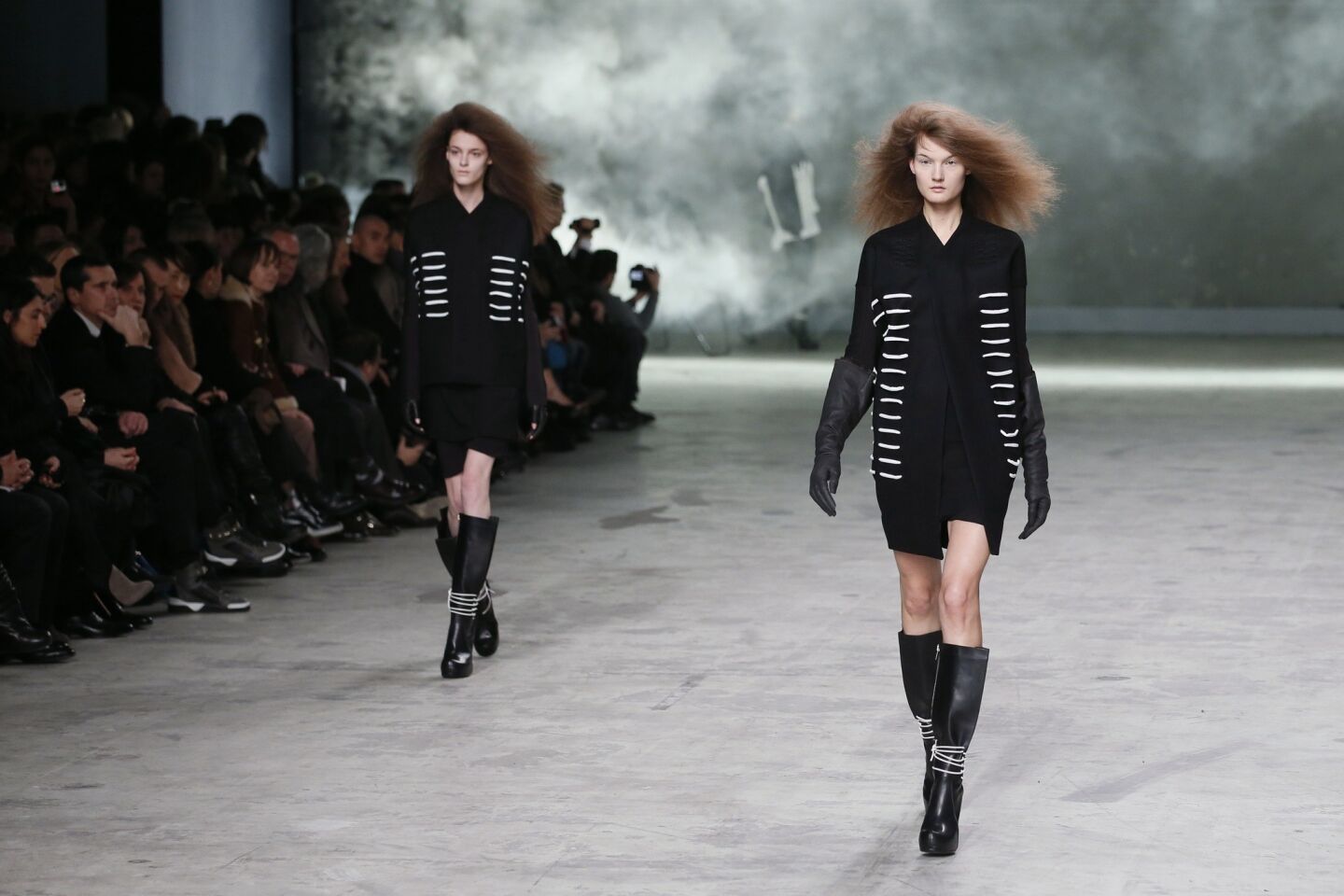 Rick Owens - fall 2013
(Patrick Kovarik / AFP / Getty Images)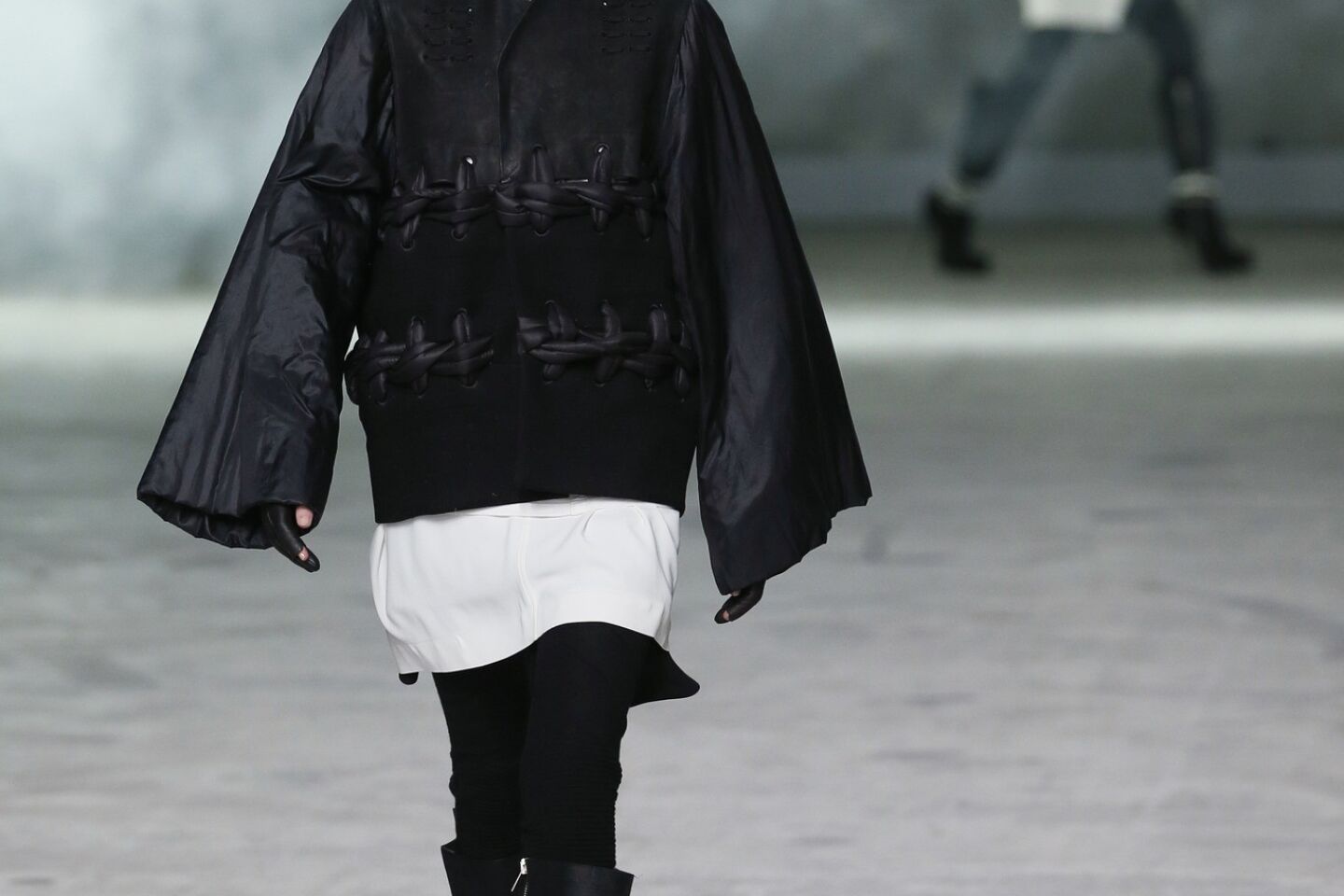 Rick Owens - fall 2013
(Patrick Kovarik / AFP / Getty Images)
Rick Owens - fall 2013
(Patrick Kovarik / AFP / Getty Images)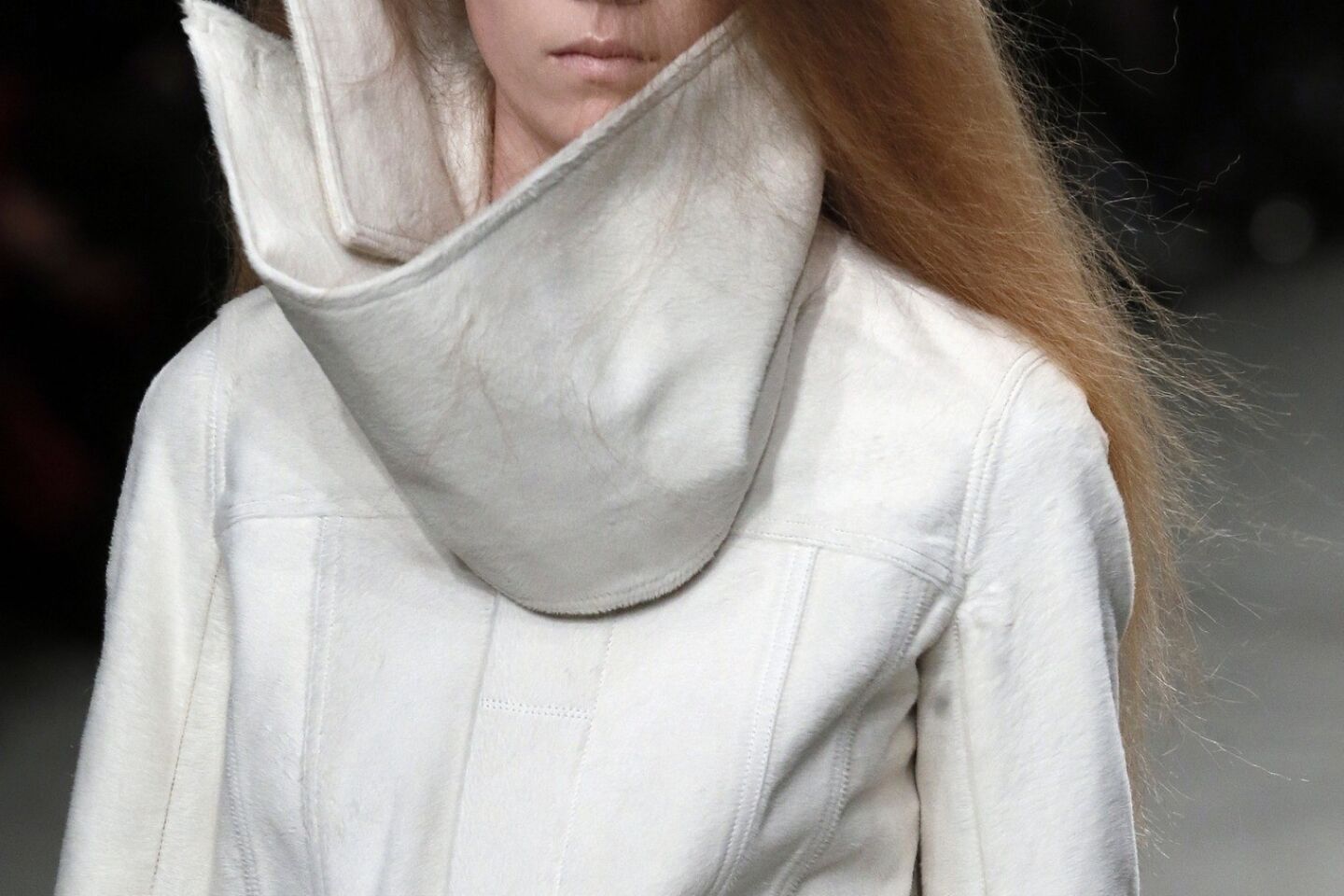 Rick Owens - fall 2013
(Patrick Kovarik / AFP / Getty Images)
Rick Owens - fall 2013
(Patrick Kovarik / AFP / Getty Images)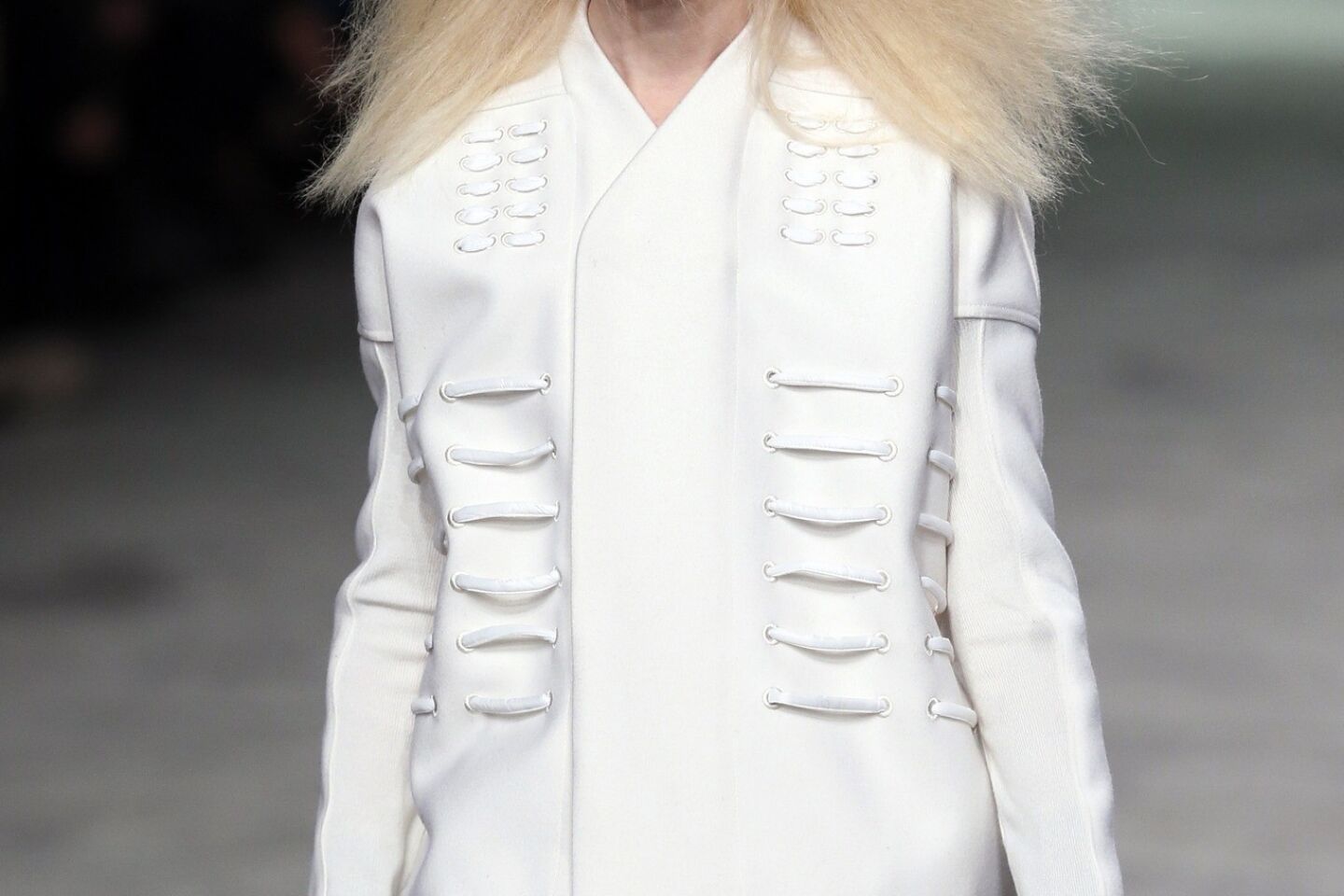 Rick Owens - fall 2013
(Patrick Kovarik / AFP / Getty Images)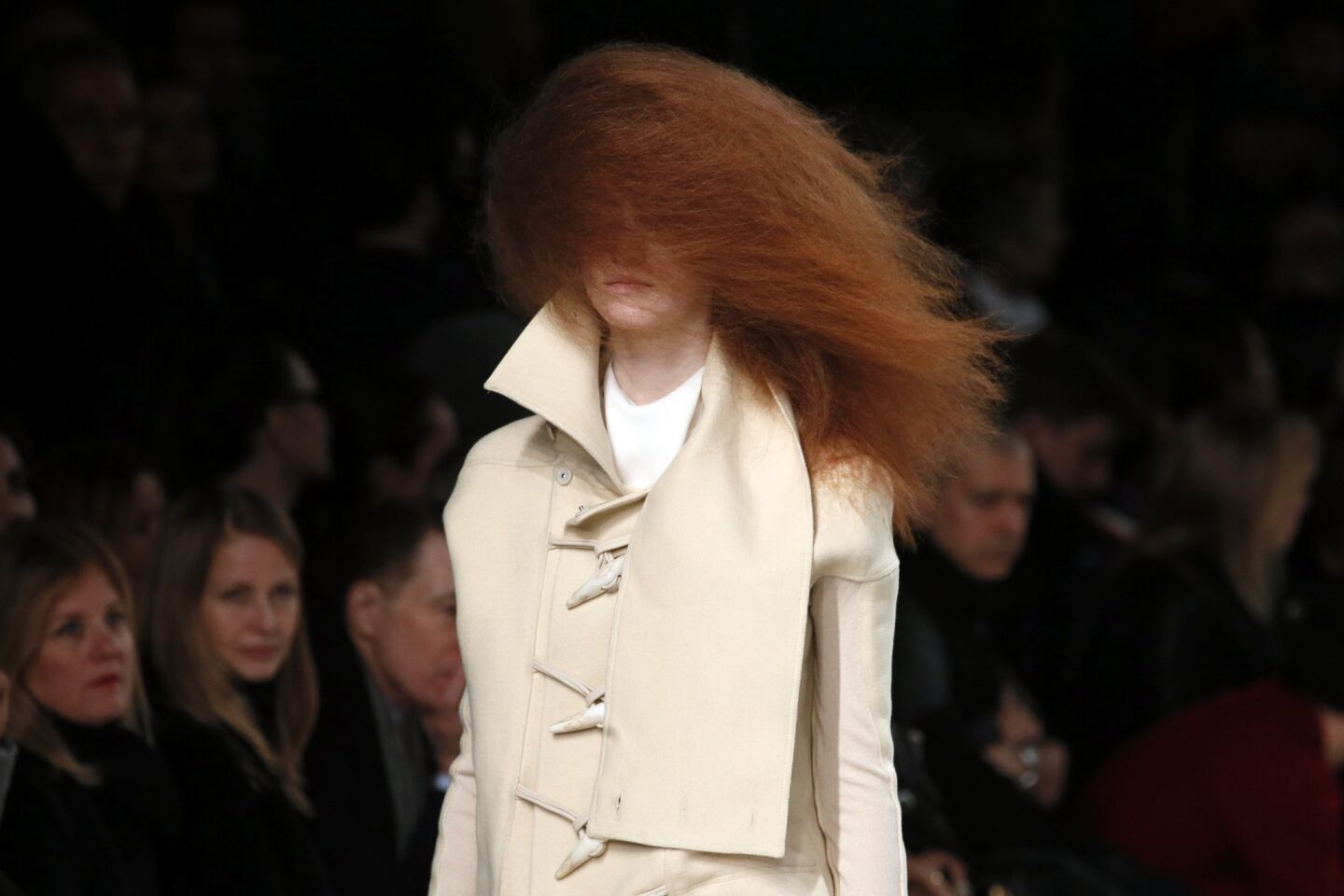 Rick Owens - fall 2013
(Patrick Kovarik / AFP / Getty Images)
PARIS -- A rush of wind and billowing smoke at the top of the runway signaled a new mood for Rick Owens. The California-raised, Paris-based designer who made his name on second-skin leathers with a dark and moody bent showed his fall 2013 collection Thursday afternoon during Paris Fashion Week.
The look: Regal but ready to weather the storm of life. Subtle hints of Asian inspiration in oversized, wide-sleeve, kimono-like shapes and corded knot work. Black and white color palette. Outerwear was the focus. Long coats with deep back and side vents, some with hoods or storm flaps that fluttered in the breeze like angel wings. Toggle coats (yes, toggle coats from Owens) with gorgeous toggles that looked to be carved from wood or bone. Boxy, collarless jackets with thick, crisscrossing cord laced through. Stately-looking, draped column gowns with caped backs, or trailing dramatic panels of silk, suggesting a body coming unbound. Sweaters with fur cuffs. Wader boots with white lacing tethering them to the ankles.
The verdict: There is a lot of talk this season about the need for brands to evolve, and Owens has done a splendid job of pushing his vision to wonderful new places while staying true to his core.
ALSO:
Paris Fashion Week: Rochas review
Paris Fashion Week: Balmain review