11 Images
10 Gifts for a Fashion-Forward Bookworm
By Julie Neigher
Can you imagine life without the flip-flop? Well, before 1962, flip-flops didn't exist. And did you know that a doctor's ankle injury launched a boot -- the eponymous Dr. Marten. And if it hadn't been for former Vogue editor Diana Vreeland's suggestion that Mr. Blahnik try shoe design rather than couture, Carrie Bradshaw would be a very different gal indeed.
These are just three of the 50 delightful stories about shoes, designers and their history in "Fifty Shoes That Changed the World." And with a splendid array of photographs featuring some favorite kicks, you'll be inspired to stock your closet with some must-have heels.
"Fifty Dresses That Changed the World" is equally essential, but this time it's all about the frocks. Who could forget Elizabeth Hurley in the Versace that adrenalized her career -- the now famous safety pin dress? Or the Mary Quant mini that helped make London the most happening spot of the '60s? You know this book is going to be good when you see Audrey Hepburn perched on the cover in her iconic little black Givenchy from "Breakfast at Tiffany's."
Each book costs $20. Hardcover. Conran/Octopus Books USA. Available from Barnes & Noble, Amazon, Borders and Urban Outfitters.
(Conran / Octopus Books USA)
The slipcover for this collection, designed after the iconic Chanel handbag, with its luxe quilting and original metal logo, is a must for any fan of Coco or simply for someone who cares about what's timelessly in vogue. Containing three books on fashion, jewelry and perfume, this set provides an extensive history of the brand and a selection of colorful images revealing the splendor that has made the label part of history. This is for the stylista who has it all, but who's missing that final, plus ultra accessory for her collection.
$550. Leather slipcase. Softcovers. Assouline. Available from Assouline bookstores nationwide or at
www.assouline.com.
(Assouline)
If you know someone who's studying to be the next McQueen or McCartney, or who's simply eager to know more about what's behind the seams of the fashion industry, this is the instruction manual on how to become a designer.
You'll learn everything from how to conceive a garment to how to market it. Calderin writes clearly, using easy-to-follow text and pictures that explain the route to the runway. A new fashion bible for designers, aspirers and the just plain curious, this tome contains all the secrets.
$30. Softcover. Rockport Publishers. Available from Amazon, Borders and Barnes & Noble.
(Rockport Publishers)
This delectably delightful cookbook features more than 100 recipes from our favorite designers (and it includes their original illustrations -- food never looked so good). It's not surprising that classic gent Bill Blass serves up a timeless recipe such as meatloaf while funky Tory Burch dishes out a flavorful Andalusian gazpacho.
The book won a 2009 Gourmand Cookbook Award for best design in America. A tasty treat for any lover of style and cooking.
$45. Hardcover. Assouline. Available from Assouline bookstores nationwide or
www.assouline.com
.
(Assouline)
If you thought goth fashion was just about Marilyn Manson and heavy eyeliner, this book, which came out last year, will teach you quite a lesson. Gothic style harks back to 18th century literature and proceeds through the Victorian cult of mourning (heavily corseted dresses, crepe veils and jet jewelry).
Modern goth couture, building on that history, has never been more chic, with designers such as Givenchy, John Galliano and Rodarte paying homage in their work to this erotic style. Alexander McQueen is celebrated for his characteristic skull design, inspired, he has said, by witchcraft and religious persecution.
The book also delves into gothic rock and fashion, examining 1980s bands such as the Smiths. With sexy, compelling pictures of high-fashion goth glam, the authors make clear why black has always been alluring.
$45. Hardcover. Yale University Press. Available from bookstores nationwide as well as museum shops.
(Yale University Press)
At some point in school we're all assigned "Pride and Prejudice," "The Scarlet Letter" and "Wuthering Heights." Fashion illustrator Ruben Toledo's modern interpretations of these classics' covers elevate them from English 101 to chic sophistication.
The Bennet girls and Mr. Darcy look ever-so-cool with their glam silhouettes sketched on their cover. Hester Prynne appears downright wicked, with her fiery red hair and glittery "A" (which, in this edition, might just stand for "absolutely stunning").
And Heathcliff couldn't be more mysterious with his wild hair and black coat pulled up across his face, revealing only his dark eyes against a haunting background. All in all, a lovely merger of art, fashion and literature.
$16 per title. Softcover. Penguin Books. Available from Anthropologie, Urban Outfitters and Borders.
(Penguin Books)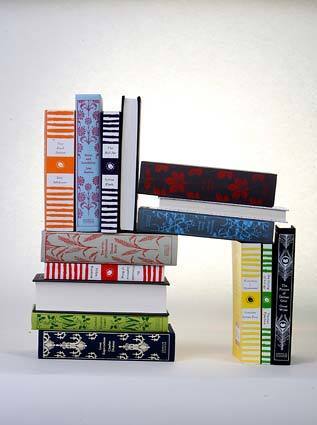 Designer Coralie Bickford-Smith takes eight beloved classics and transforms them, using rich ribbon markers, colored endpapers and gorgeous foil patterns stamped on linen cases.
"Great Expectations," with cream chandeliers, assumes an imposing gothic chic, and "The Picture of Dorian Gray" morphs into a dandy's dream, with bright white peacock feathers adorning its cover. Oscar Wilde, the aesthete's aesthete, would find them dapper indeed.
This is the ideal way for style-savvy bibliophiles to start a collection of must-have fiction.
$20 per title. Hardcover. Penguin Classics. Available from Anthropologie, Urban Outfitters and Borders.
(Alex Gallardo / Los Angeles Times)
For many men, a car is the quintessential accessory, the most eloquent representation of their style. Just as a woman will put her name on a seemingly interminable wait list for a Birkin bag, a man will do likewise for a Ferrari. Just as a woman will agonize over the color of a dress or the appropriate bauble to accompany an outfit, a man will obsess over a vehicle's interior.
Leather seats? Birdseye maple trim? And what about the exterior? The guy who buys a Hummer is utterly different from the bloke who buys an Aston Martin. As with the perfect dress, it's all about being seen and looking the part.
In "Cars," Stephen Bayley explores every aspect of the vehicular persona by photographing 86 examples (dating from 1908 to the present) and writing about their history and significance.
The cars are portrayed as if they were living models, and the images are sexy, sleek and stylish. The exterior of the book is fashioned in a faux-suede gray with silver lettering. Encased in a black slipcover, it's a gift worth owning for any man who loves all things beautiful.
$65. Hardcover. Conran/Octopus USA. Available from Book Soup, Warwick's, University of Southern California Bookstore, Barnes & Noble, Amazon and Borders.
(Conran / Octopus USA)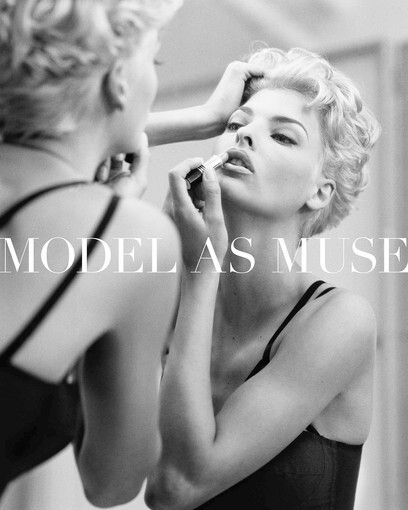 Suzy Parker, Twiggy, Beverly Johnson, Christy Turlington and Kate Moss. These are just a few of the sirens who have influenced and enlivened the designs of the world's top couturiers.
You'll be fascinated by the manner in which models have influenced high fashion and how, through them, our notions of beauty and style have evolved.
Photographs by, among others, Steven Meisel, Mario Testino and Richard Avedon.
$50. Hardcover. Yale University Press. Available from bookstores nationwide as well as museum shops.
(Yale University Press)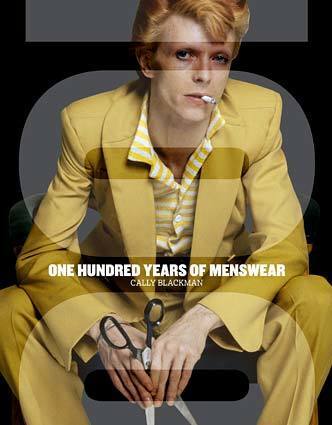 The last century has been anything but boring when it comes to menswear. In fact, history (and author Cally Blackman) demonstrate that men have been at least as fashion-conscious as women. It was, after all, men's fashion that produced what could be described as the most dynamic and versatile garment ever -- the suit.
Handsomely illustrated with rare photos, this book examines everything from the elegant tailoring of Savile Row to the progression of jeans and khakis. Celebrity icons, such as David Bowie and Mick Jagger, abound. There's also a fascinating comparison of the styles of Pierre Cardin, Ralph Lauren and Giorgio Armani (among others) with the street fashion of the 1960s, punk and clubbing scenes.
With 12 sections, including titles such as "Rebel," "Worker and Soldier" and "Peacock," "One Hundred Years of Menswear" analyzes varying genres and scrutinizes the stylistic influence of the gay community as well as the manner in which the media have steered trends.
$40. Paperback. Chronicle Books. Available from
www.chroniclebooks.com
or Amazon.
(Chronicle Books)