---
11 things to expect in the New Beauty and the Beast movie
---
Gertrude Stein once wrote, "Rose is a rose is a rose is a rose." But she might have ended up regretting those words after seeing the dizzying number of fashion and home collaborations inspired by that very bloom, which has a major role in Disney's new, live-action film "Beauty and the Beast," starring Emma Watson and in theaters today.
For the new flick based on the studio's 1991 animated feature of the same name, Disney teamed up with a variety of brands, including a luxury cookware label (hence, the cornflower blue, rose-adorned Le Creuset soup pot) and high-fashion items (Christopher Kane's sartorial take on the beloved story). Also, in the mix of the dozens of Belle- and Beast-inspired fashion and home products is a limited-edition Swarovski crystal bedazzled yellow Juicy Couture bomber jacket.
Going beyond roses and the yellow of Belle's signature dress, these designer collaborations touch on themes (Belle's love of reading is captured in Judith Leiber's book clutch); details (check out the stud "thorns" in the heels from Ruthie Davis); and references to characters such as the glamorous feather duster, Plumette (played by Gugu Mbatha-Raw), which has been rendered into a snake-embossed cross-body bag from Danielle Nicole.
Some of the standout pieces from this long list of collaborations appear to capture the sparkle without hitting you over the head. Items including MinkPink's embroidered denim and SoCal-based Supra Footwear's Rococo-era-inspired high-tops pay tribute to the film in subtle ways. (That way they won't feel old long after the film leaves theaters and hits On Demand.) And if you're hankering for your own Belle moment, pick up several of these inspired pieces and wear them together. Why not? Be our guest.
Christopher Kane
Christopher Kane rose print T-shirt with Swarovski crystals, $275 at thewebster.us.
Danielle Nicole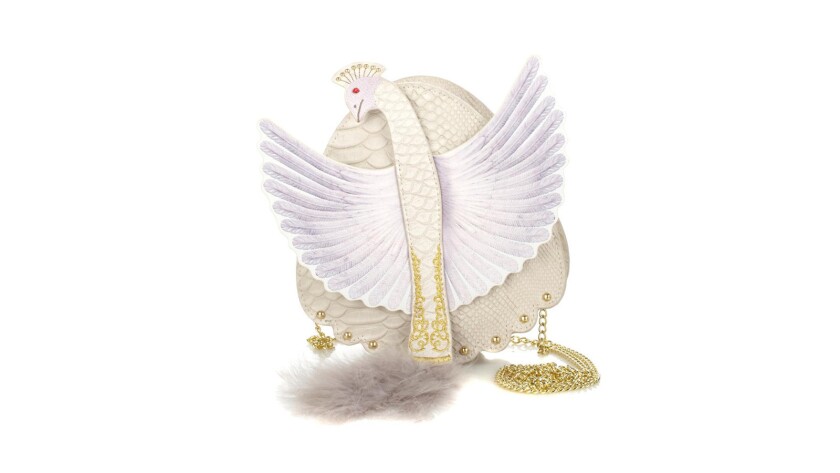 Danielle Nicole Plumette crossbody bag, $59 at hsn.com.
Judith Leiber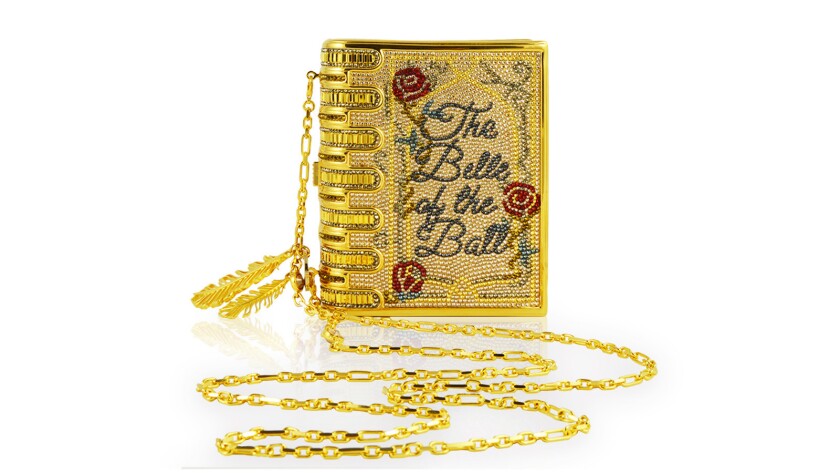 Judith Leiber Couture book clutch bag, $5,295 at neimanmarcus.com.
Juicy Couture
Juicy Couture limited-edition Beauty Within Embellished Westwood jacket, $598 at juicycouture.com.
Le Creuset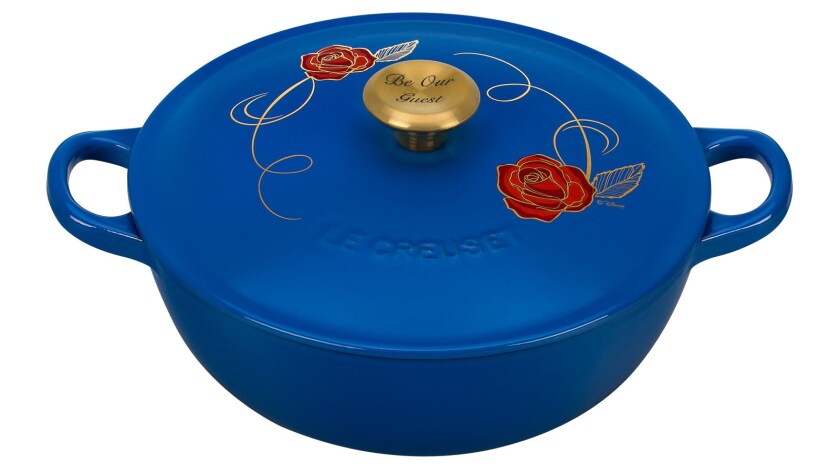 Le Creuset "Beauty and the Beast" soup pot, $280 at williams-sonoma.com.
Mink Pink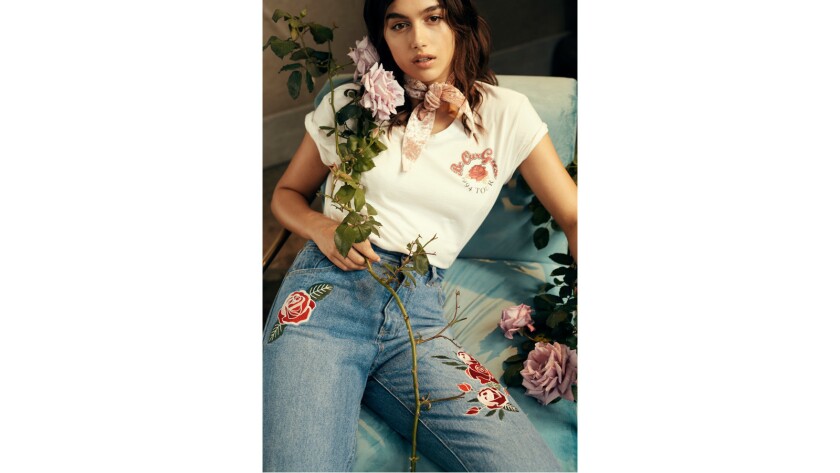 Mink Pink True Beauty Rose Scando jeans, $110 and Be Our Guest Tour Tee, $60 at minkpinkworld.com.
New Balance
New Balance Vazee Rush slip-on, $100 at newbalance.com.
Ruthie Davis
Ruthie Davis Flower and Stud high-heel leather sandal, $400 at hsn.com.
Stance
Stance le Fille est Belle socks, $20 at stance.com.
Uniqlo
Uniqlo 3/4 sleeve long shirt, $30 at uniqlo.com.
Supra
Supra women's Rococo-era-inspired "Beauty and the Beast" Skytop shoes, $110 at suprafootwear.com.
---