Q&A: For 'Black Panther,' Ruth E. Carter blended centuries of style and tradition to make those futuristic costumes
If months from now futuristic African themes start infusing fashions on international runways, you'll have the new Marvel Studios film "Black Panther" to thank. Or better yet, Oscar-nominated costume designer Ruth E. Carter, who, along with her team, unpacked the full breadth of African history and reassembled it into a movie wardrobe loaded with symbolism, substance and inspiring avant-garde style.
Already, the film's stars have carried the fashion theme further by wearing regal, Afrocentric attire at media appearances and on the red carpet.
Though the film's plot is fueled by the conflicting pressures on King T'Challa and his alt-persona, the superhero Black Panther, the larger story is a commentary on what African culture could have been, if left to flourish free of colonization.
To bring ancient design themes into the future, Carter and her collaborators blended centuries of traditional garb from dozens of African tribes with contemporary touches. They printed rustic shepherds' blankets with futuristic silver foil insignia; riffed on the Dogon tribe's grass skirts; and decorated classic tunics and capes with updated Nigerian embroidery or Issey Miyake-style pleats. Thanks to the latest computer technology, Carter created impossibly perfect lace and headwear.
In a recent interview with The Times, Carter explained her process and some of her costume magic.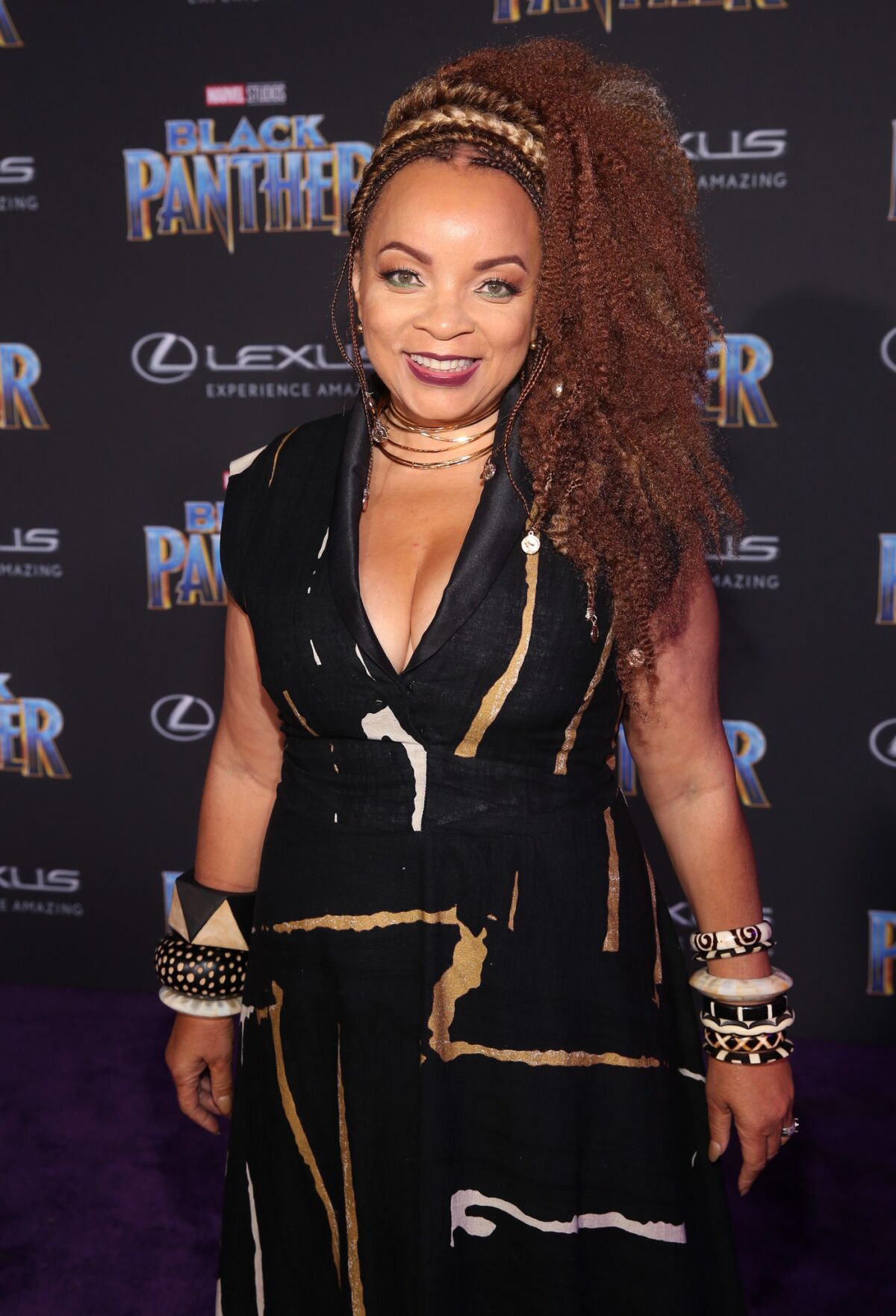 ---
You have often spoken of how important it is to honor history when you're designing costumes for projects such as "Selma," "Marshall" and "Malcolm X." What were your thoughts about designing for one of the first black superhero films?
I  have dressed superheroes before. Just not of the Marvel type. My superheroes were Malcolm X, Martin Luther King and Thurgood Marshall.  The challenge here was to create a mythical world — to infuse the dynamic of a hero and a leader into a realm that is rooted in someplace real.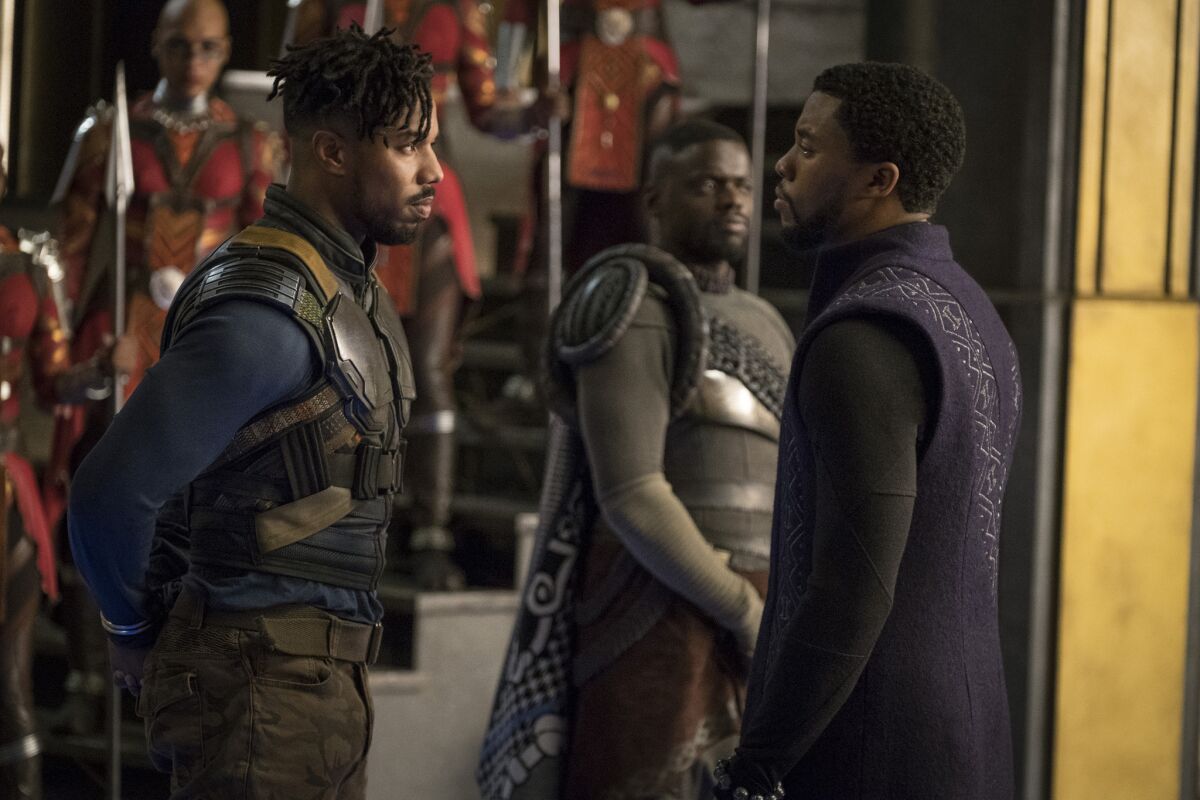 All eyes are on the Black Panther costume. How did you envision it?
It was conceptualized by Marvel. My contribution to the suit was an overall texture that I felt could also have some meaning. I brought in the little pyramid shape that we called the Okavango pattern. All over Africa you see this triangle, especially in Botswana and Mali. With the pattern, this suit would not only be a superhero suit but also be fit for this African king.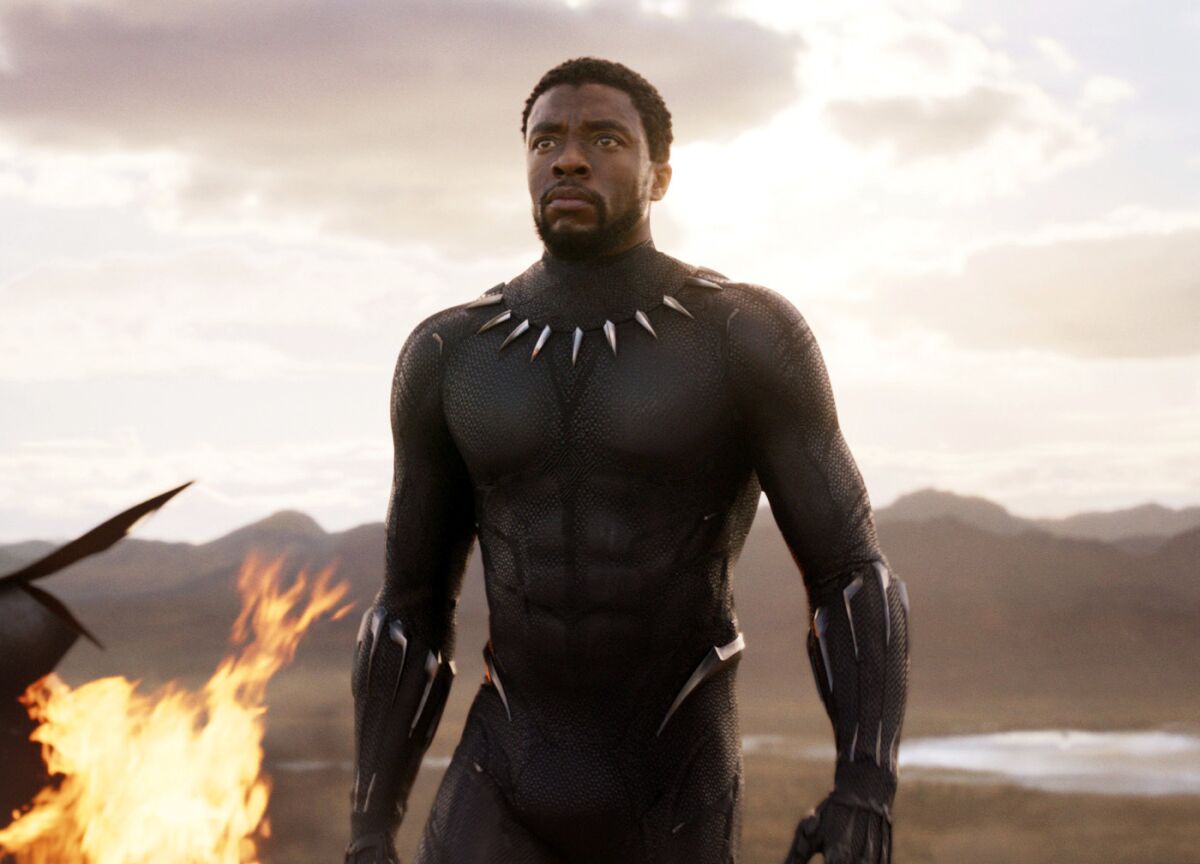 What did you envision for Angela Bassett as Queen Ramonda?
I felt that if you are the queen of Wakanda, you have a whole staff of people who are responsible for your clothing. This is a forward nation. So they are going to 3-D print her crown and mantle. The hat is a married Zulu woman's hat that I felt had the shape of a crown. It had to be perfectly cylindrical; it couldn't be handmade. For her shoulder mantle, I researched a lot of African lace. Since it is such a big piece, I wanted it to look light and fragile. We had them 3-D printed in Belgium. The process took months.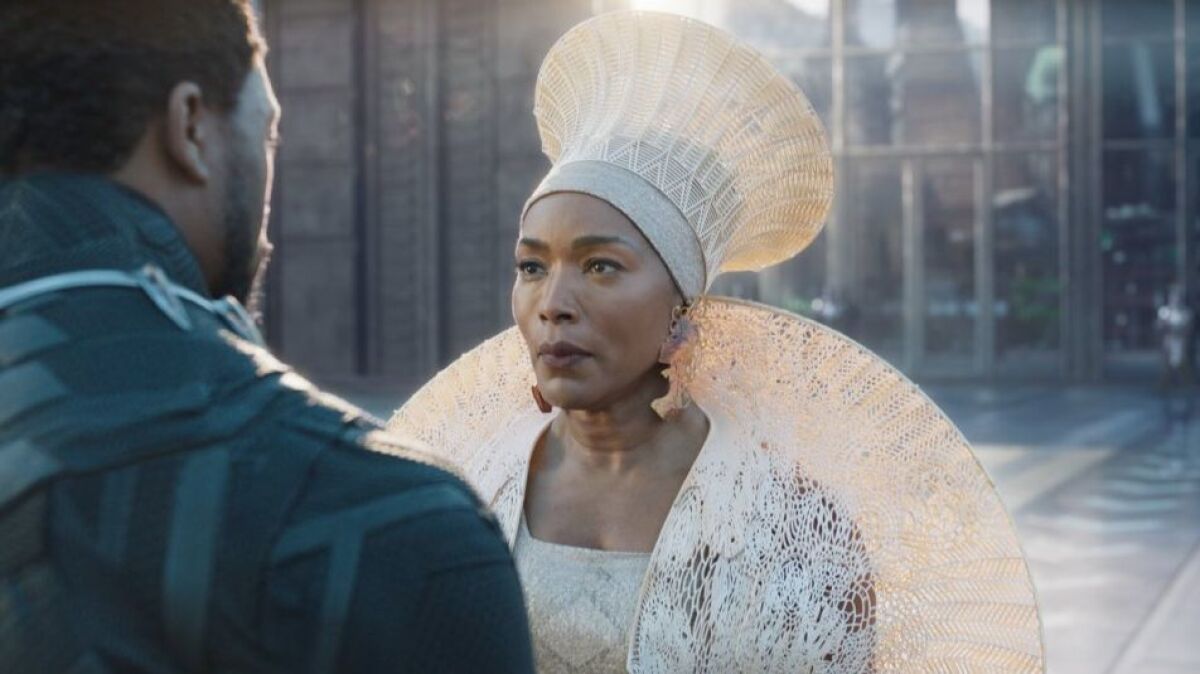 For the elite female security force, the Dora Milaje, it seems like there are a lot of influences, including Japanese samurai armor, tribal neck rings and so much more. How did you make those elaborate costumes that also had to perform in combat and stunts?
Underneath the harness and the armor, there's a bodysuit in orange and red. The prototype suit is beaded. A mold is made, and the beads are cast in rubber because they have to fight. We paint them to look like beads. We use the "beauty" suit for close-ups. The [neck and arm] rings were molded at a prop house and made of rubber to look like metal. The Dora also have textured Eurojersey [a thin knit] for their printed tights. The pattern speaks to that geometry you see in most African art.
For fashion news, follow us at @latimesimage on Twitter.