Four Hollywood costume designers reveal all about the looks from some of your favorite TV shows
The 69th Primetime Emmy Awards are days away (Sept. 17). So now might be the perfect time to check out the 11th "Outstanding Art of Television Costume Design" exhibition at the FIDM Museum in downtown Los Angeles. On display through Oct. 7, the exhibition, which is free of charge, consists of 102 costumes on loan from 25 television shows.
During a preview event last month, FIDM Museum Director Barbara Bundy said it took her curatorial team more than a year to pull the exhibit together. Tracking down costumes can be challenging, as actors sometimes keep the outfits they wear on-screen, and some of the clothes are still in use for a continuing series.
"We want to be sure to represent as many different genres as we possibly can, with a mix of period and contemporary," Bundy said.
In their own words, costume designer Alix Friedberg, who won a statuette last weekend at the Creative Arts Emmys for contemporary costumes for a series, limited series or movie for her work on HBO's "Big Little Lies," and three Emmy-nominated costume design colleagues talked with The Times about the art of their work that is on display.
---
Alix Friedberg, "Big Little Lies" (HBO)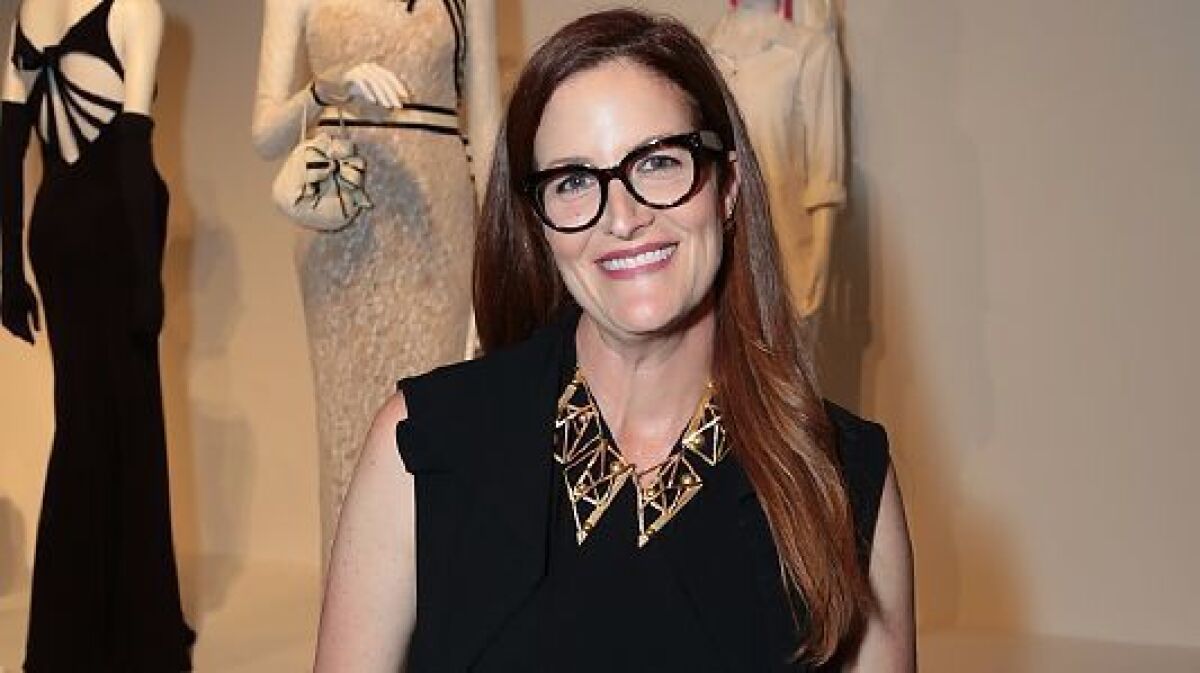 "Each character has her own palette and style that [reflects] age and socioeconomic group," Friedberg said. "It was really important to clue in on the mask, so to speak, worn by Reese [Witherspoon's] character [Madeline]. So her look was overtly put together, patterned and brightly colored in that 1950s in-your-face housewife kind of silhouette even though she is crumbling inside, because she doesn't want anyone to know that she's cracking. Whereas, the look of Nicole [Kidman's] character [Celeste] was effortless, subdued and minimal in a Champagne palette. I looked to Grace Kelly with crisp shirts and beautiful, drapey skirts — that classic way of dressing. Laura Dern's character Renata is a strong, pulled-together businesswoman who is quite dark with a lot of steel grays and deep purples and blacks. It was fun to do a polished, structured, architectural look for her, because I previously dressed Laura for [HBO series] "Enlightened," and she is usually the character that has a lot of fringe and boho. And Zoe Kravitz was just a big bohemian smile."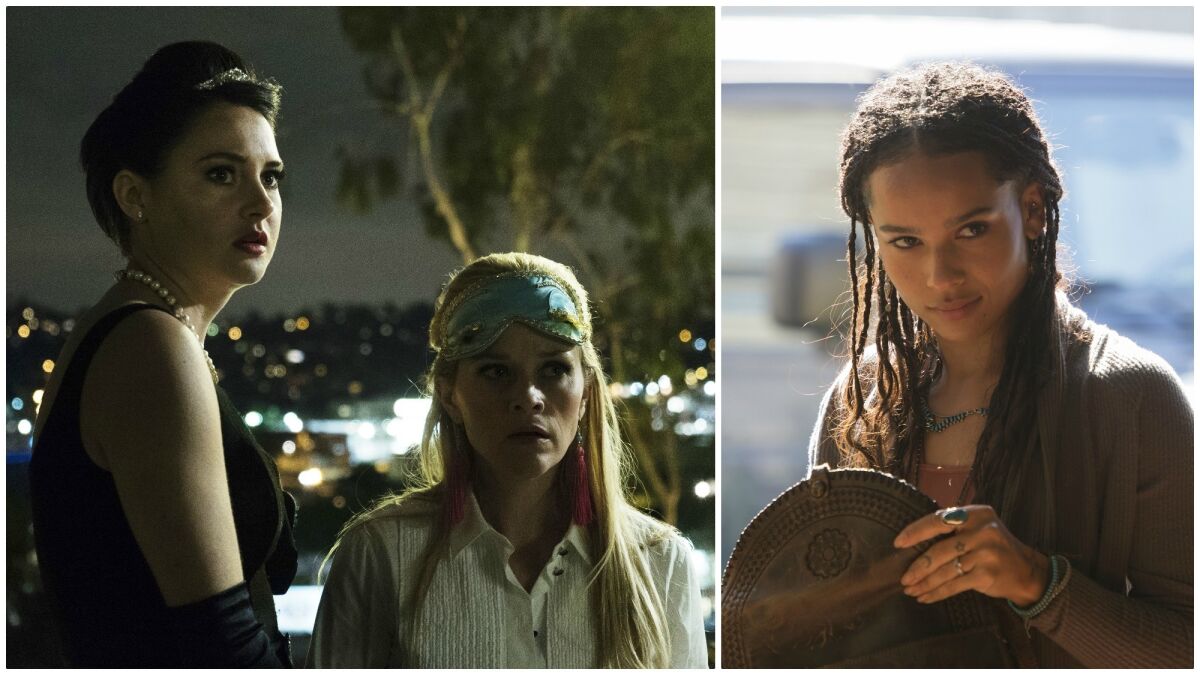 ---
Trish Summerville, "Westworld" (HBO)
"One portion of the look is period and another is fantasy-future. So we had a good stock of clothing, because you pretty much have to dress everyone, principals and several hundred in the background, head to toe," said Summerville, who designed costumes for the show's pilot. "What drew me to the project was that it was so diverse. We got to do the butchers in the basement, who are in Latex and rubber clothing, and everybody who worked in Delos and all the security people. We pulled a lot of period pieces from costume houses and dead stock for the background [actors] and built everything for the principals in our workroom. The period was slightly loose, 1884 to 1889. Since it is a fantasy amusement park, we compared it to Disneyland-meets-"Fantasy Island." When Maeve and Clementine were out on the streets of Sweetwater, they wore proper long dresses so they were covered. But they have their arms out and are a bit flashy in bright peacocky colors. The saloon women were the candy that newcomers could instantly peg. Everyone in Sweetwater wore jewel tones and warm tones or dusty, charcoal black. It's a happier, earthy, more inviting place. Whereas, Delos was a very cold, sterile environment. I worked closely with production designer Nathan Crowley, who made all the amazing glass sets, and we kept everyone in cold tones like blood reds, white, silver and deep black."
---
Lou Eyrich, "Feud: Bette and Joan" (FX)
"We did costumes that spanned five decades, [the] '30s to '70s, but lucky for me, the research was all there. I watched a lot of YouTube videos of Bette [Davis] and Joan [Crawford] interviewed on talk shows to get how they moved and what their characters were like," Eyrich said. "Joan was always so put together with her jewelry sets and ensembles with matching shoes and hats and bags. And her hair was perfectly coiffed. She wore a lot of shoulder pads, and we played that up in the script. So it became a bit of a story point. She wore corsets and big crazy hats, which Jessica [Lange] didn't always enjoy wearing. While Bette — [played by Susan Sarandon] — was very grounded, down-to-earth and would wear capri pants and a wrinkled shirt. She had a lot more ease about her and was much more approachable, not the whole Hollywood glam thing. She often wore fresh gardenias. Getting to play with those two different styles was fun. There was a lot of color, and we punched it up another notch, so it could be more interesting to watch. I wanted it to feel like an old Hollywood movie when they first came out in Technicolor and just popped."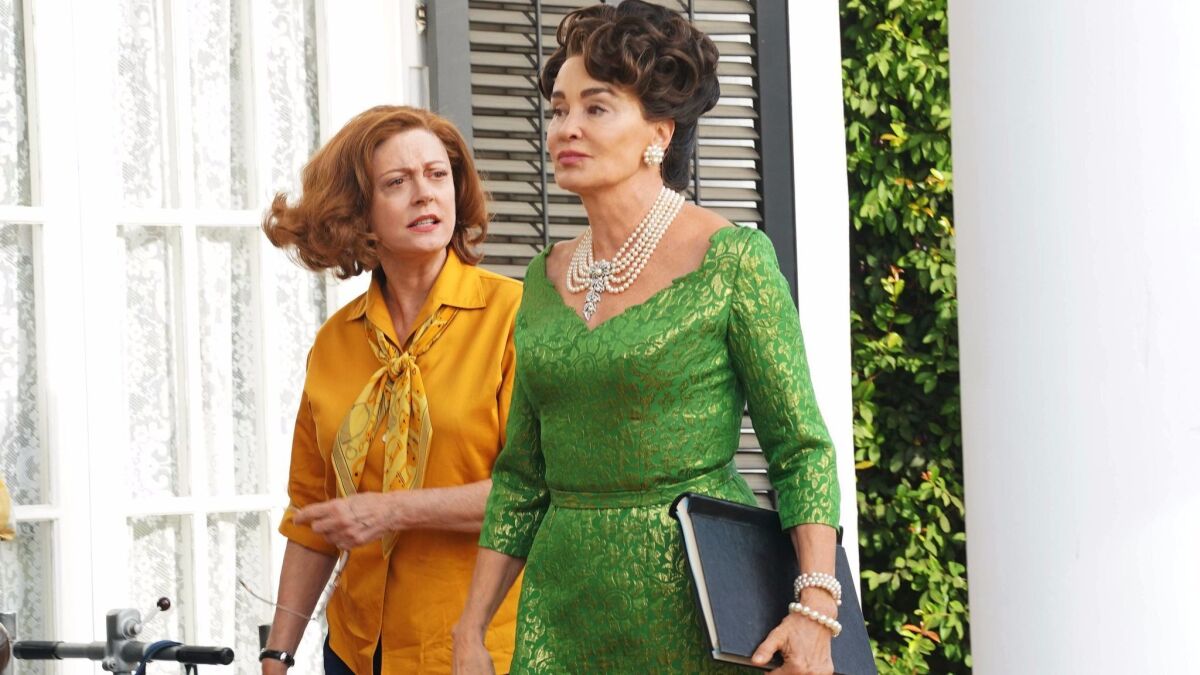 ---
Allyson B. Fanger, "Grace and Frankie" (Netflix)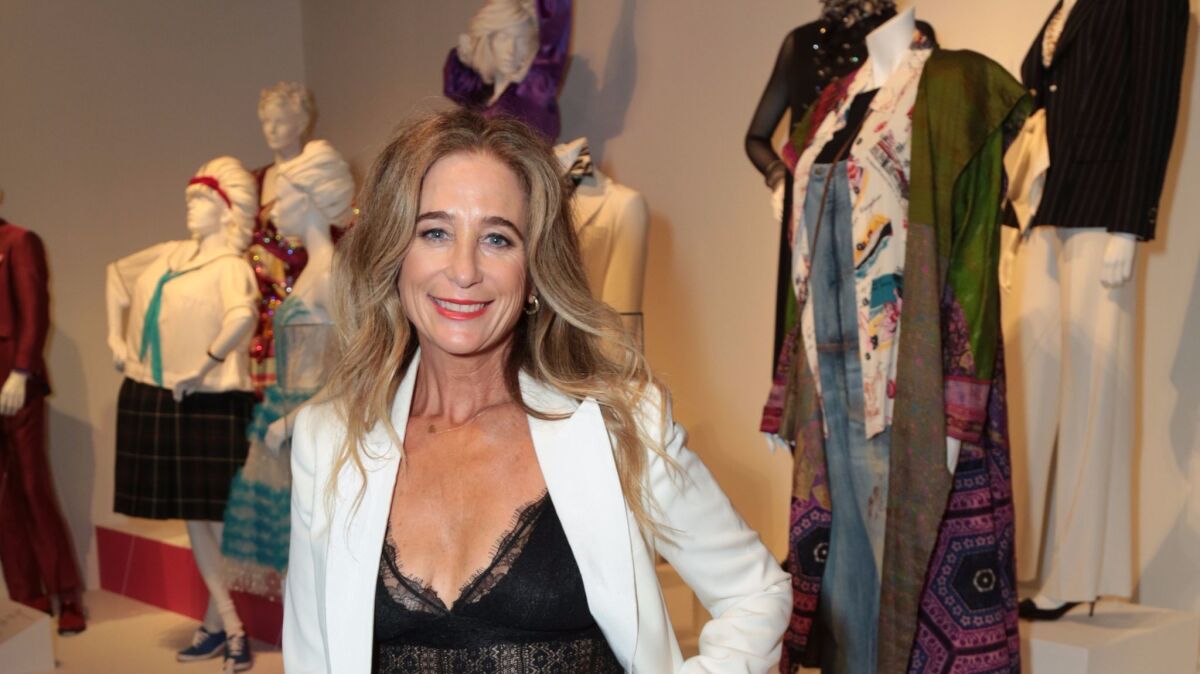 "We wanted to tell the story through clothes, because [Grace and Frankie] were on a big journey from the first episode when they find out their husbands are gay, and they have a whole new life ahead of them," Fanger said. "Frankie — [played by Lily Tomlin] — is an artist, and her look was inspired by [film director] Agnès Varda, artist Judy Chicago and my mother-in-law, whose mother, photographer Dorothea Lange, always brought her great jewelry from her travels. Frankie's all about crystals and macrame. So I use lots of jewelry by [California designer] Adina Mills. [L.A. artist] Andrea Monroe hand-painted Frankie's clogs and handbag. Her art studio look is lagenlook ["layered look" in German], the style of arty European ladies who wear asymmetric layered clothes by designers from Bulgaria or Romania. Then Grace — [played by Jane Fonda] — came in with her blouse so uptight and buttoned and repressed. Her collar is always popped up. She's chic, classic, classy. She never wore print in the beginning. But now it's Season 3, so she's got a little color and print. We started with inspiration from the best Carolina Herrera white shirt of all time. Then I used archival Carolina Herrera prints. But I wanted more, so I started sourcing vintage fabrics. And now we make all of her shirts."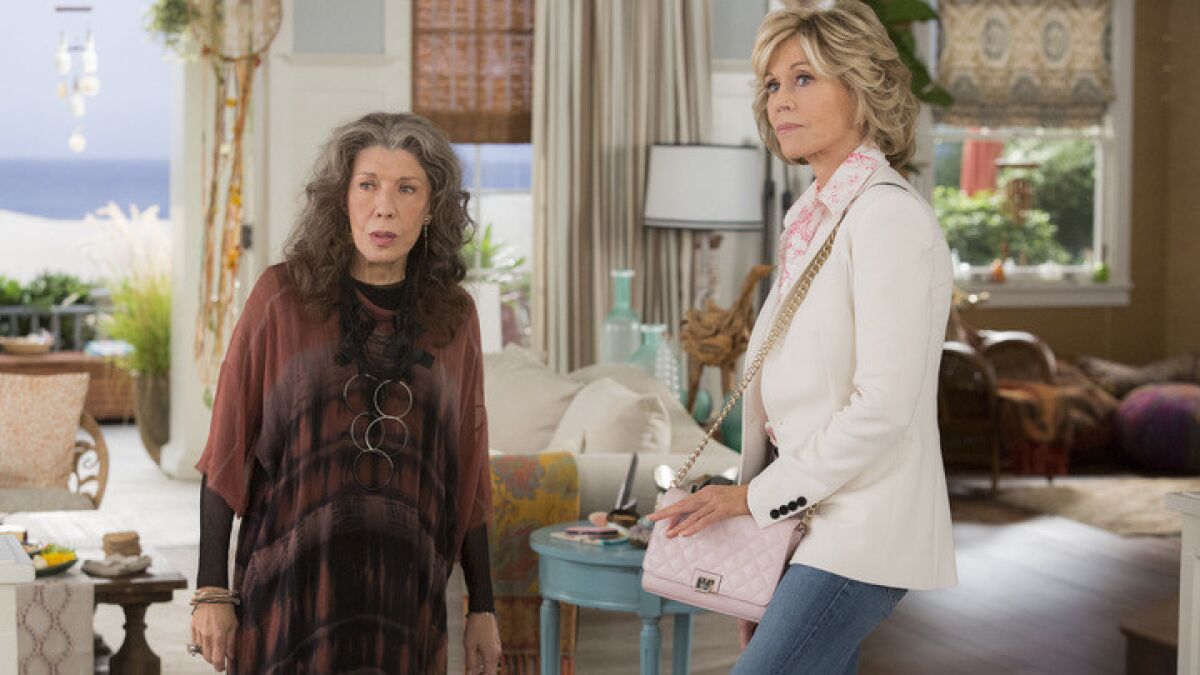 ---
FIDM Museum, 919 S. Grand Ave. Suite 250, 10 a.m. to 5 p.m. Tuesday through Saturday, (213) 623-5821, fidmmuseum.org.
Fashion Videos
For fashion news, follow us at @latimesimage on Twitter.
ALSO
FIDM continues to celebrate costume design fit for the small screen
Costume designers and guests dress the part for the Costume Designers Guild Awards
Chic bohemian style and serious, solid colors come together in Netflix's 'Grace and Frankie'
---