Ava DuVernay, Dee Rees, Lupita Nyong'o, Danai Gurira celebrate at Janelle Monáe's Fem the Future brunch
"We come in peace, but we mean business," singer, actress and activist Janelle Monáe repeated Friday afternoon at an intimate brunch in West Hollywood. They were the same words she shared at the 2018 Grammys earlier this year.
"We're here," she continued. "We're not divided. And we're stronger together."
On the skylight-covered rooftop of Catch LA, Monáe's organization, Fem the Future, in partnership with Belvedere Vodka, brought together female directors, actors, producers, musicians and activists to discuss personal hurdles, major victories, Hollywood's current climate and gender equality.
Fem the Future, a grassroots group led by progressive millennials, seeks to create opportunities in the arts and offer mentorship and education for women and those who identify as women.
The guest list for Friday's brunch included Ava DuVernay, Dee Rees, Lupita Nyong'o, Danai Gurira, Geena Davis, Rosario Dawson, Yvonne Orji, Jay Ellis and Tessa Thompson.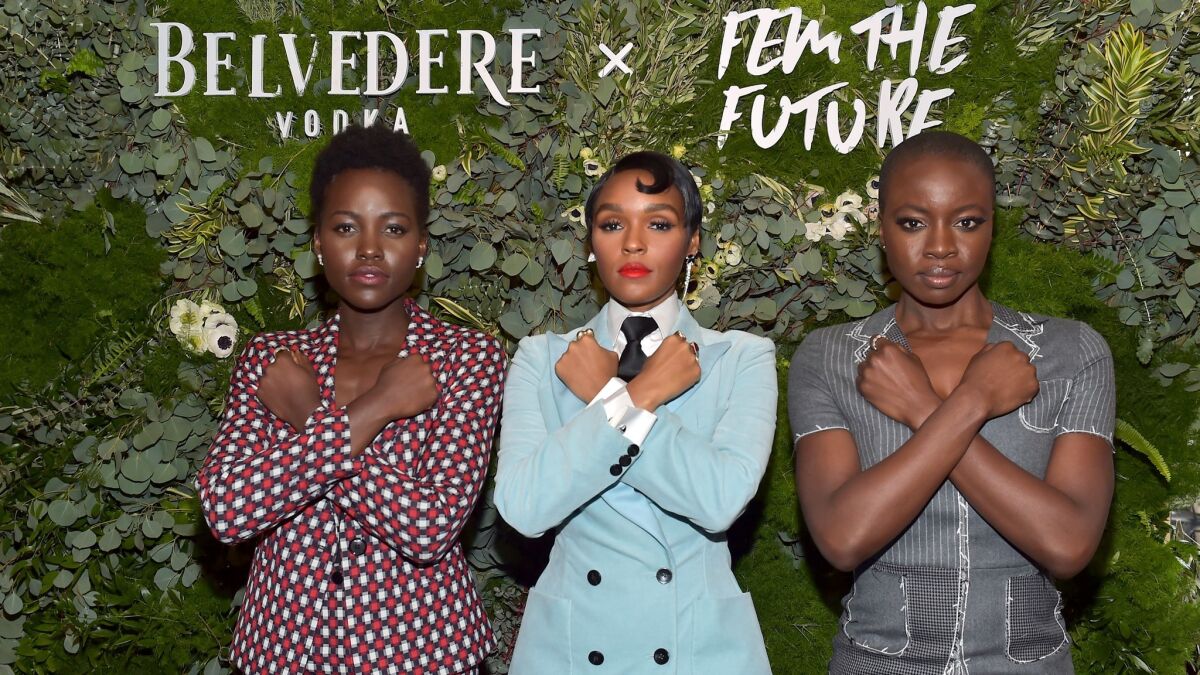 "These moments where you actually get to be around each other are so empowering," Gurira said. "You realize I'm not alone. And there's so much more that can be done in collaboration than in isolation.
"As a woman, so often you feel you don't have permission to say no," the "Black Panther" actress continued. "You feel you have to please the establishment — that you have to please those around you in order to fit in. And what I was being taught spiritually, in a very clear sense, was no you don't. You have to be you. You have to be authentically true to you."
The two-year partnership between Fem the Future and Belvedere was created to encourage the next generation of voices and storytellers in film, music and the arts. Friday's brunch was timed with the launch this week of the digital series "A Beautiful Future" on YouTube.
Monáe and Belvedere selected three female filmmakers, Janicza Bravo, Lacey Duke and Kirsten Lepore, to direct and produce short films inspired by the question: What does a beautiful future look like to you?
In a statement to The Times, Belvedere President Rodney Williams, who wasn't able to attend the brunch, said, "Janelle shares our values of community and the 'we, not me' [approach] to create beauty in the world."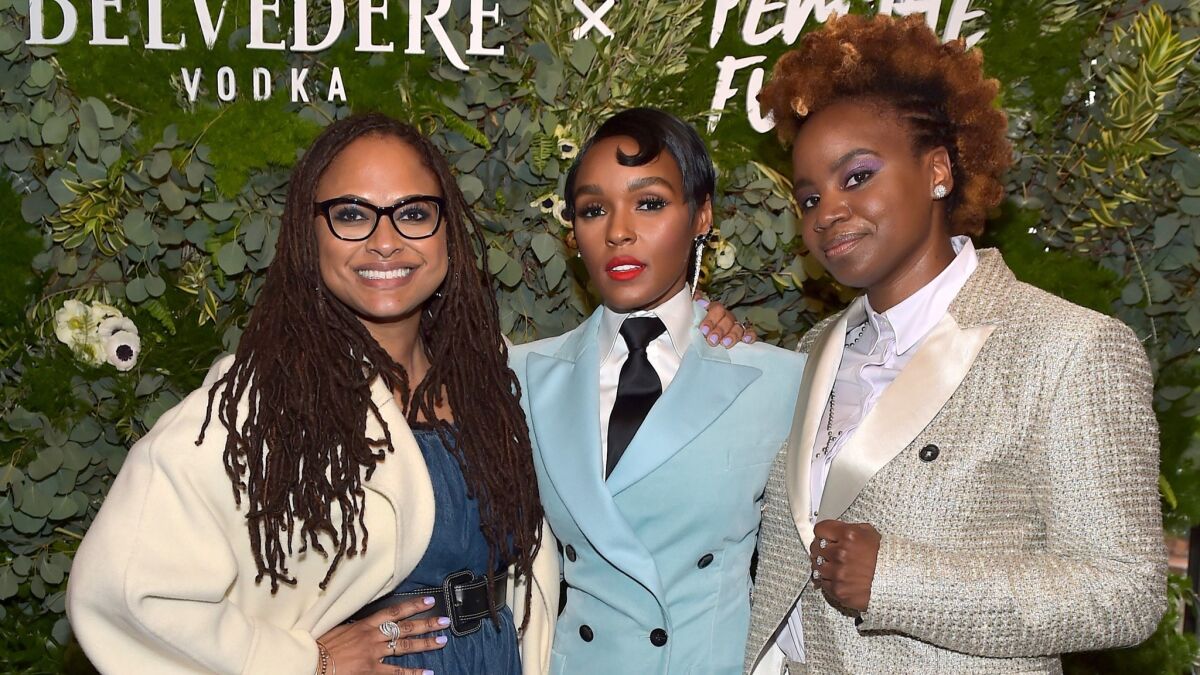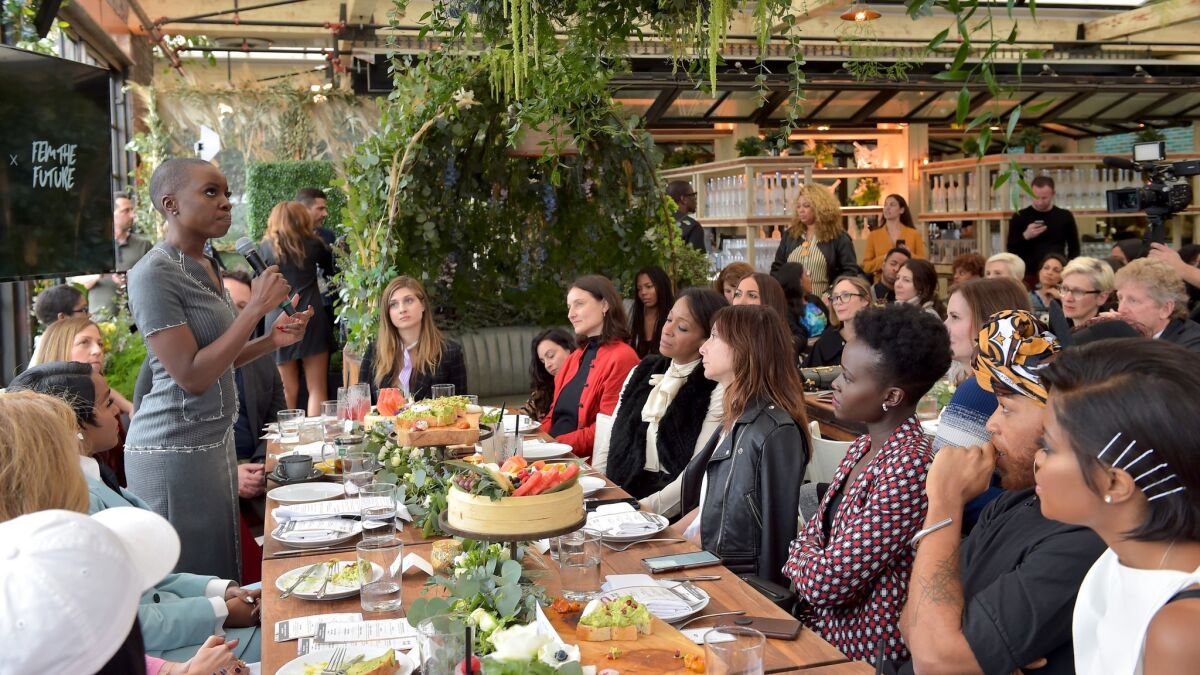 Asked about the look of a beautiful future, Monáe said, "A beautiful future looks very inclusive for women — more women storytellers from all around the world who get the opportunity to speak from their unique perspective."
Her hope is that Fem the Future plays a significant part in making an inclusive future for storytellers. Monáe said she started the organization out of frustration while working on new music.
"Here I am trying to work on my album, and I wanted to collaborate with more women producers," Monáe said. "I told my A&R to reach out to as many as possible, and the list that I got back was so small and thin. It was very frustrating. It was sad. And I just wanted to put my anger to work."
Monáe's latest album, "Dirty Computer," will be released April 27. She said she ended up collaborating with several women on the album and she plans to work with more female creatives on future projects.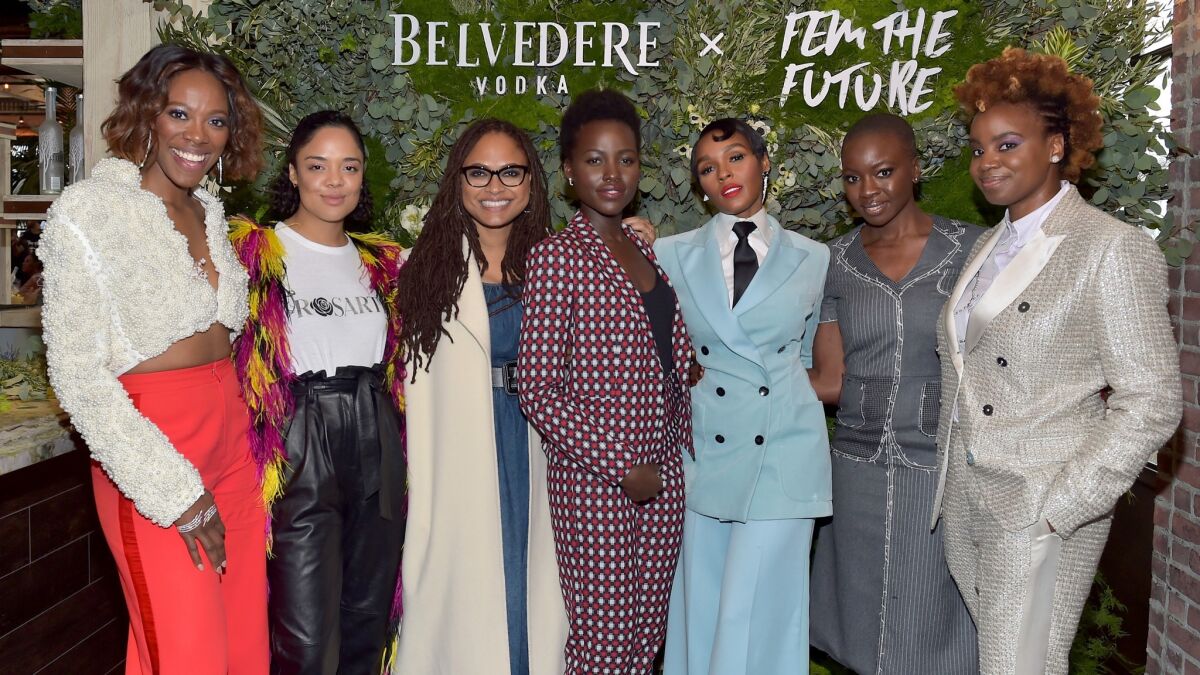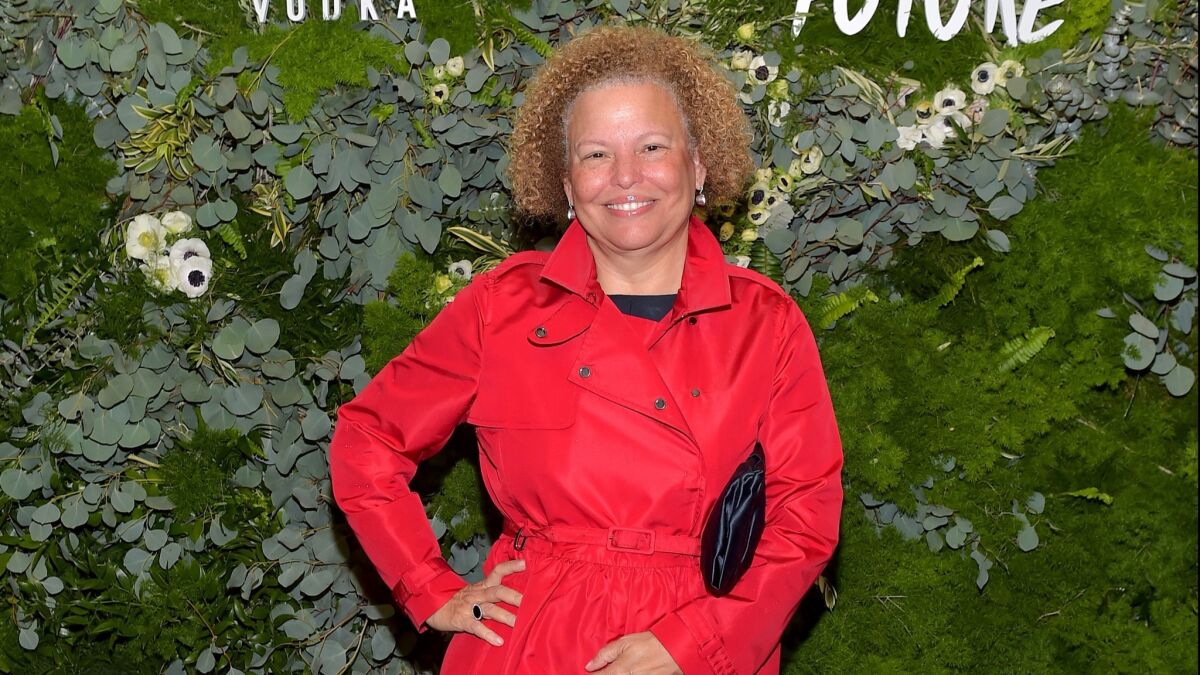 During the brunch, guests, who dined on shakshuka, cinnamon-roll pancakes, kale chicken salad and avocado toast, also were reminded about the recent #MeToo and Time's Up movements.
"When I see young women and older women speaking their truth and speaking out," said BET Chief Executive Debra L. Lee, "it really encourages me that the next generation of women is going to find their voices so much earlier. And they're going to be so empowered that we won't be able to stop them.
"They won't be afraid to speak up," she continued. "They won't take abuse or harassment. They won't settle for being only 6% of the film directors. And they'll have Ava and Lupita and ..."
"And Dee Rees!" DuVernay yelled from across the room.
"Yes! And Dee Rees," Lee said. "They'll have all these wonderful women to look up to, and they won't stop themselves."
For fashion news, follow us at @latimesimage on Twitter.