Amid misconduct accusations about co-founder, Guess focuses on its latest star, Jennifer Lopez
Less than two hours after model Kate Upton took to Instagram to accuse Guess co-founder Paul Marciano of using "his power in the industry to sexually and emotionally harass women," the fashion mogul was hosting a flashy party at his company's downtown Los Angeles headquarters Wednesday night in honor of Jennifer Lopez, the star of Guess' new spring 2018 campaign.
By Thursday afternoon, shares of Guess stock had dropped more than 17% and a defiant Marciano was denying Upton's allegations, which began with a Wednesday afternoon tweet that said, "It's disappointing that such an iconic women's brand Guess is still empowering Paul Marciano as their creative director. #metoo." The Instagram post followed.
Marciano told TMZ that he had never touched Upton, who was the face of Guess in 2010 and 2011, and that he'd never been alone in a room with her.
"If she has a claim," Marciano said, "there's one place to tell the truth and that's in court or to the police." (Representatives for Marciano and Guess didn't respond to Times requests seeking further comment Thursday.)
Upton, who could not be reached by The Times on Thursday, told TMZ as she walking from an LAX terminal Wednesday night, "I can't wait to tell my story." But she declined to elaborate or confirm whether she was speaking about her own situation in the social media posts or on behalf of other models.
Word of Upton's posts, which didn't gain social media traction until late Wednesday, hadn't filtered through the crowd at the Guess party, and it wasn't clear during the evening whether Marciano had heard about the allegations.
He appeared to be in good spirits as he hobnobbed with guests awaiting Lopez's arrival in the space done up in a Gatsby-meets-Vegas vibe and filled with white and pink roses and peonies. The aesthetic was an echo of the "Jennifer Lopez for Guess" campaign, which was art directed by Marciano and shot by Tatiana Gerusova.
Party attendees appeared to channel J.Lo in formfitting Guess dresses as they sipped lychee martinis under crystal chandeliers draped with white chiffon above the dance floor and nibbled on sweet-and-sour coconut shrimp, seaweed salads and mini lamb pops. A custom crepe bar was stationed in the outdoor lounge.
Two hours into the three-hour affair, Lopez arrived with boyfriend and former New York Yankees star Alex Rodriguez by her side. Ever the professional, Lopez, wearing a baby blue dress from the Marciano collection, expertly played the part of a movie star-turned-Guess model as she posed for photos on the red carpet with Rodriguez.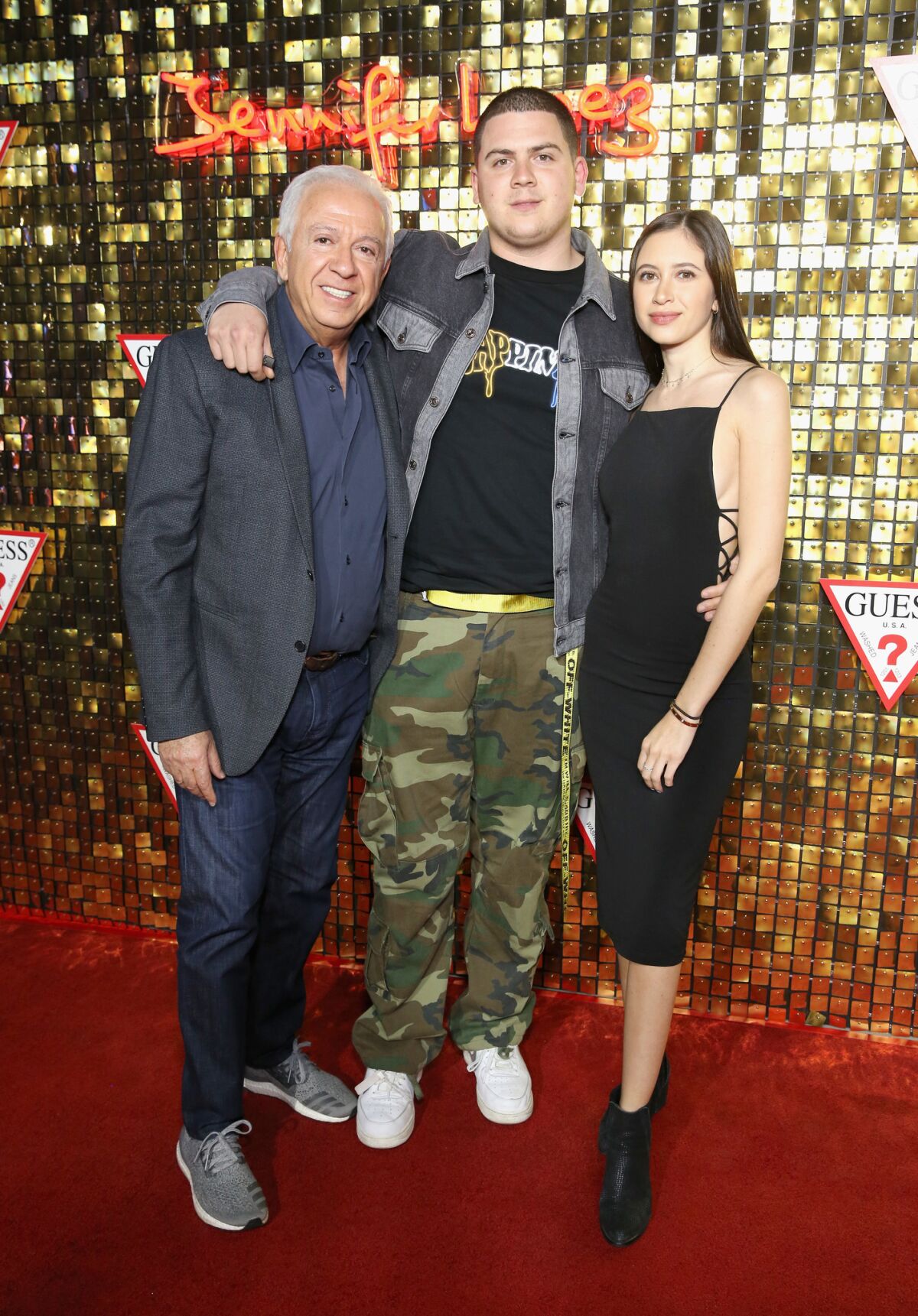 "Can you hold this?" Lopez asked her manager, Benny Medina, handing off her purse before taking a few more shots with a slew of Guess models.
A group of attendees attempted to surround Lopez, but she was soon whisked off to a private area that was pseudo-blocked by bamboo trees. Guests clamored to watch Lopez and Rodriguez while the greenery did little to hide their view, allowing fans to snap photos between branches. Lopez did a video interview while Rodriguez stood nearby, talking on his phone.
Lopez wasn't available for comment on Wednesday night or Thursday when the news of Upton's allegations became more widely known. She did, however, release a statement on Thursday, first reported by ET. "My position on these issues is well known, as I have been very vocal about them," the statement read. "I do not condone any acts of sexual harassment, violation, or misconduct. Any accusations should be fully and thoroughly investigated. I will continue to support our rights as women."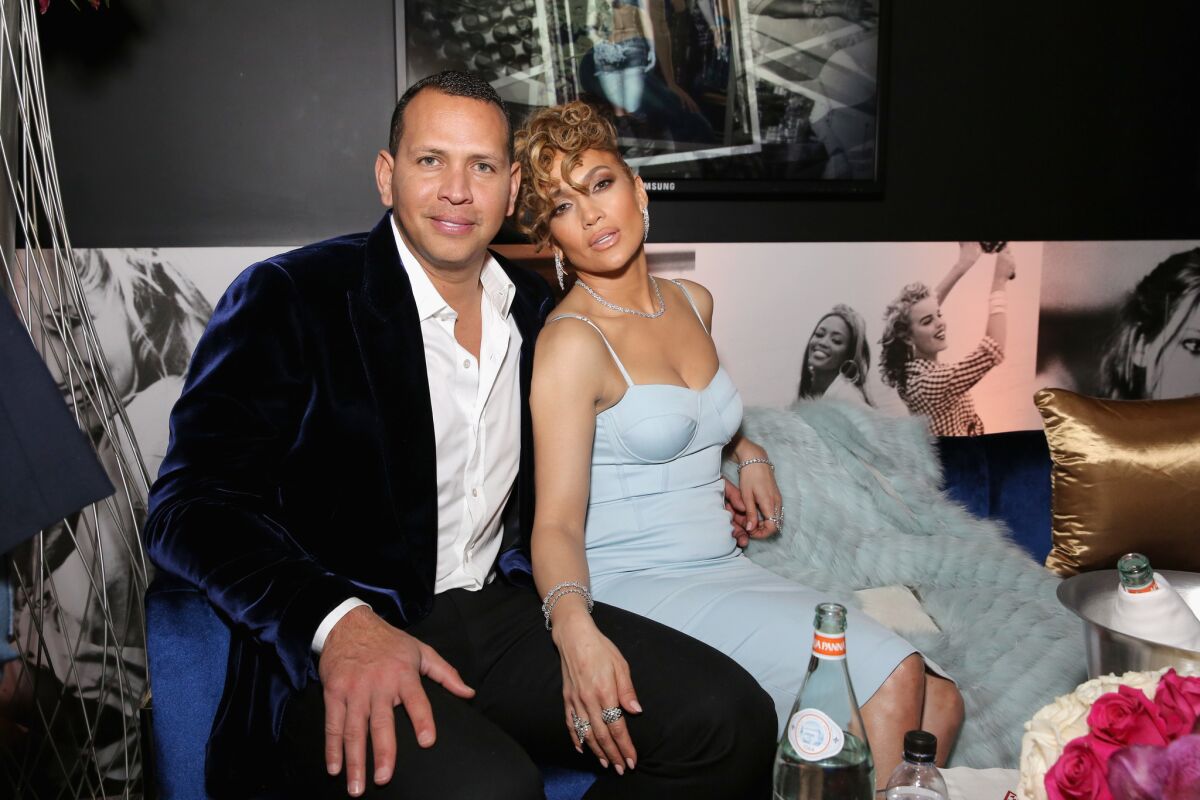 At the party, the power couple stopped by a photo booth where Lopez's three-person glam squad did a quick primp session. After twirling solo, she beckoned for Rodriguez to join her. "Come on," she mouthed.
Lopez and Rodriguez later sat on a navy velvet couch while listening to Marciano give a campaign-related speech at the front of the room.
The night's playlist wasn't limited to Lopez's music. Bobby Brown's "Every Little Step" played as a mob of fans followed the power couple from room to room. But when Lopez's 2002 hit "Jenny From the Block" came on, the songstress couldn't help herself. She briefly mouthed the words, while Rodriguez nodded along as he chewed gum.
Other guests at the party included Paris Hilton; Cheryl Burke; Shaun Ross; Vanessa Simmons; members of the Marciano family; Gigi and Bella Hadid's dad, Mohamed Hadid, and his wife, Shiva Safai; and "Bachelor" stars Corinne Olympios, DeMario Jackson and Eric Bigger.
Up-and-comers including Asia Monet Ray and Chloe Lukasiak, both former dancers, proved ready for their own J.Lo moment.
"Jennifer Lopez is a huge inspiration of mine," Ray said. "I've always looked up to her. She's an incredible human being, person, woman. And she is gorgeous." The 12-year-old dancer said that she'd met Lopez once before during a "World of Dance" convention and that she hoped to say a quick hello on Wednesday night.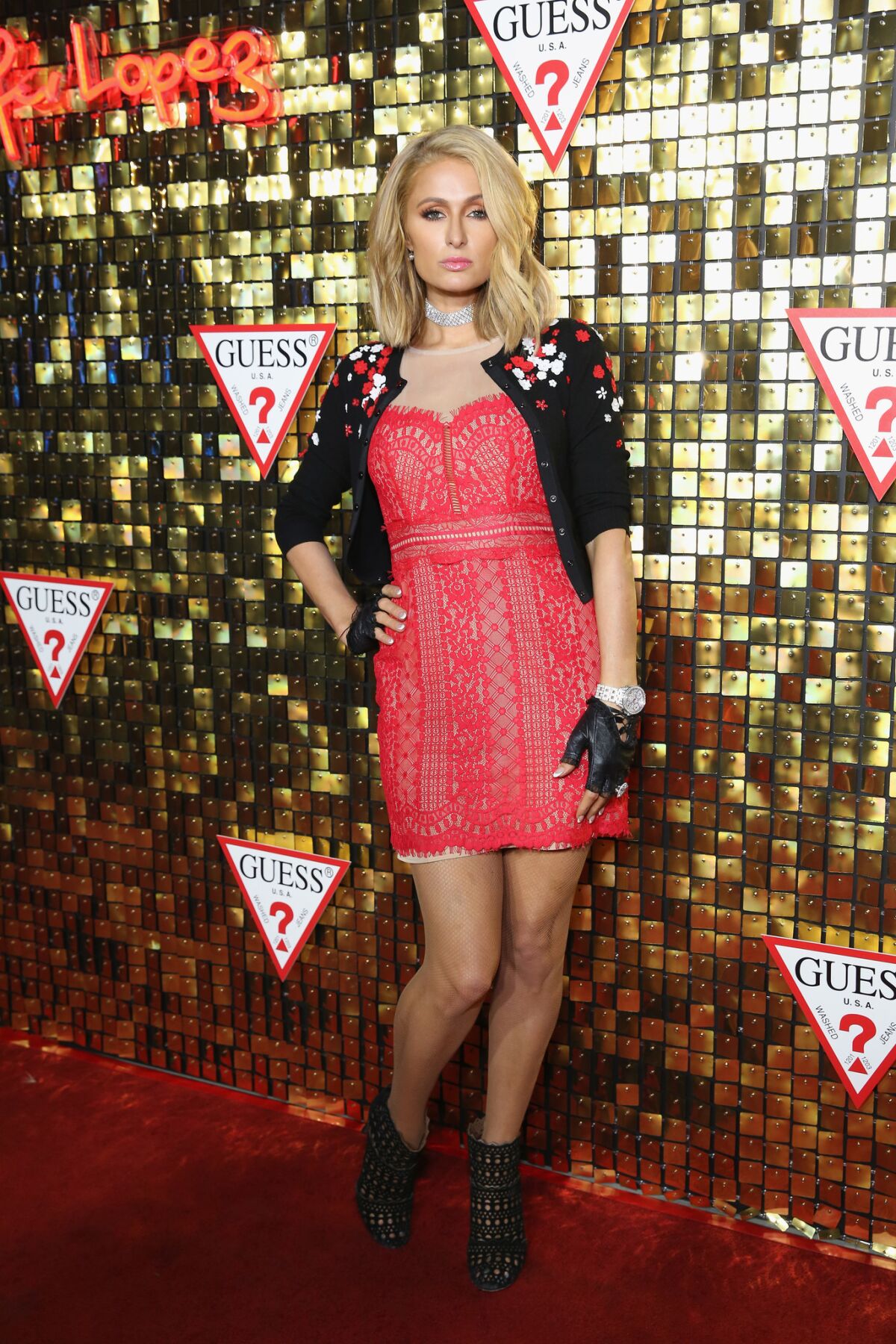 For the occasion, Ray wore a look by Guess. "Five days ago, I went to the Guess headquarters to get dressed," she said. "This is probably my favorite outfit I've worn this year. I'm loving it. Guess happens to be one of my favorite brands. It's super-comfortable clothing but also very stylish and chic."
"I love J.Lo," Lukasiak added. "She kills it in everything she does. All of the pictures of her outside are incredible. I've never met her, but I'd love to. I would go up to her. It's J.Lo. How can you not?"
Lukasiak was also celebrating her new book, "Girl on Pointe: Chloe's Guide to Taking on the World," an advice-based tome released last week that also follows her life and time on "Dance Moms." "I poured my heart and soul into it," she said. "I hope everyone enjoys it."
Neither young entertainer got the chance to greet Lopez before she and Rodriguez left in a private car 10 minutes past the party's end time.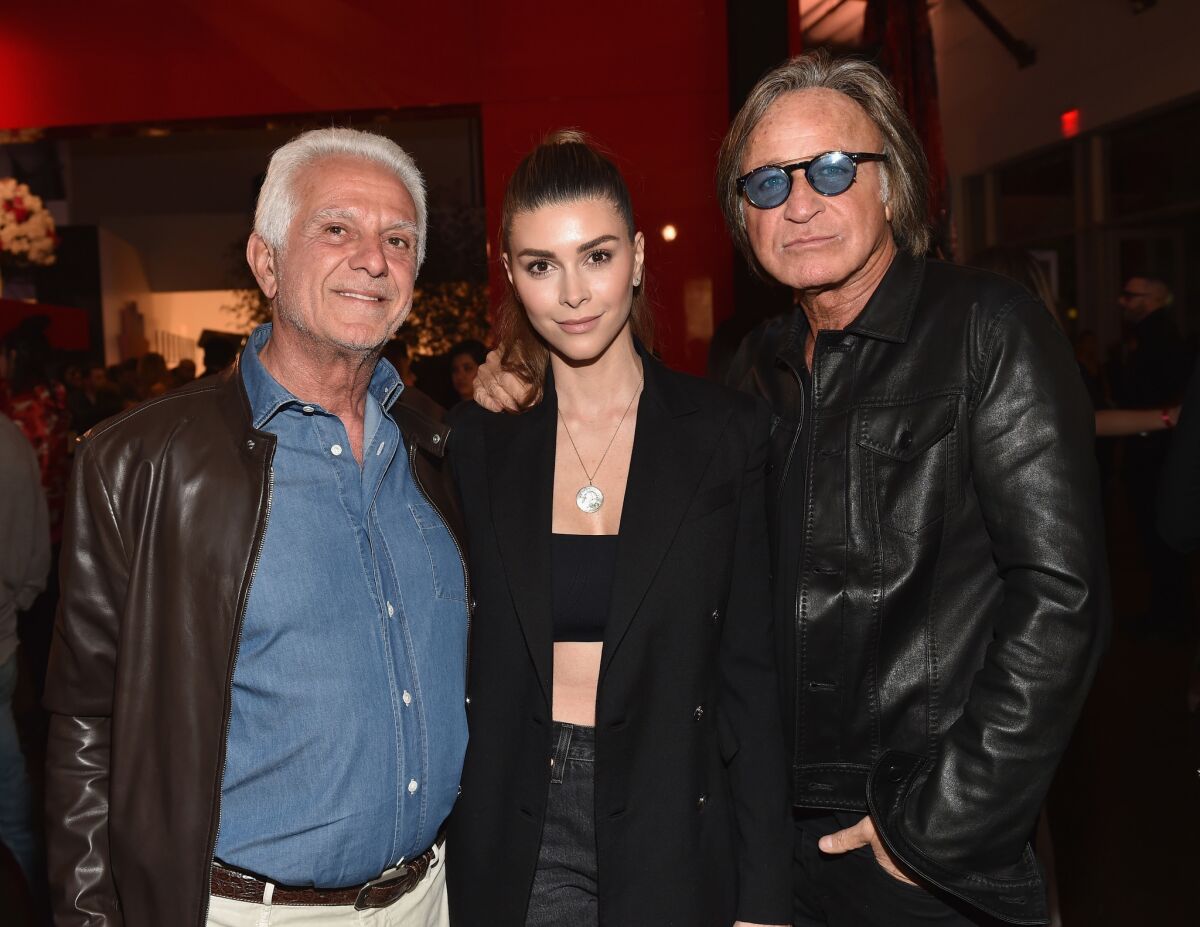 "Tonight is a special night for me," Marciano told the crowd. "As you know, the rule of Guess has been, always to take an unknown model and make them a great model, a supermodel, and a worldwide model."
Marciano, who is also co-founder of the Marciano Art Foundation museum, which opened last year in Los Angeles, said he'd made an exception for Lopez, although other recent models have included Gigi Hadid, Hailey Baldwin and Camila Cabello.
"She gave everything," he said about his shoot with Lopez. "You represent so much to me," Marciano added as Lopez listened off in the distance. "She is Guess. That is big. Big. It is perfection in a picture. The true spirit of Guess."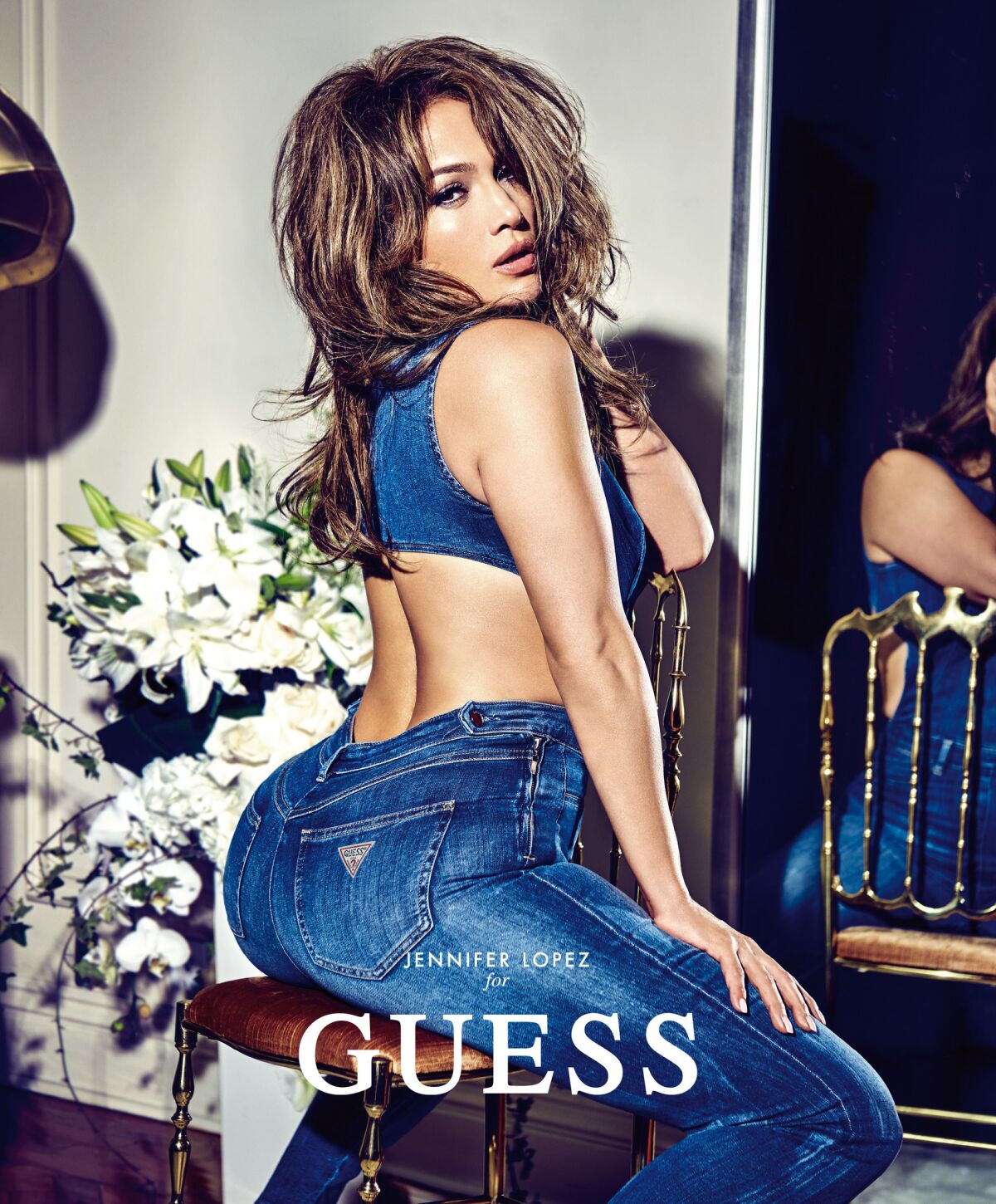 For fashion news, follow us at @latimesimage on Twitter.