Appreciation: I'll miss my friend Kate Spade and our time together in New York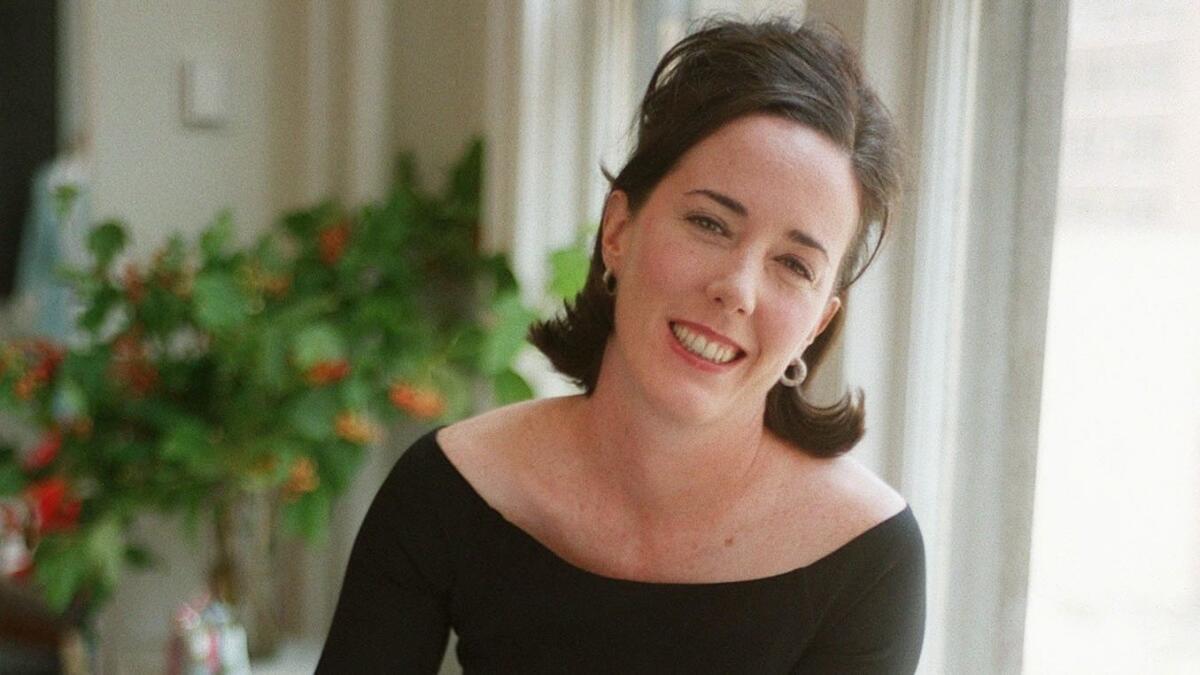 My memories of Kate Spade are all sunny. There seemed to be only blue skies ahead back then. We were friends in that fuzzy-memory era before everything was captured on social media. In lieu of selfies and Snapchats that recorded our every move, there's, maybe, a faded Polaroid of Kate and me sandwiched between glittery fashion-show invitations in a musty scrapbook in my parents' attic.
I don't remember the exact moment Kate and I met, but it was in New York and sometime between 1994 and 1997. I was in my mid-20s working as an editorial assistant covering fashion and beauty for InStyle magazine. I often wore vintage Emilio Pucci nightgowns to work. Kate was in her early 30s then. A former accessories editor for the now-defunct Mademoiselle magazine, she had launched her namesake accessories and fashion business that was on the rise. What I remember about her are her signatures — a colorful twist on '50s style and a flippy half-bouffant bob. Just looking at her made me smile.
On Tuesday morning, my sister Eva texted me the shocking news that Kate, 55, had been found dead in her New York apartment in an apparent suicide.
In that haze of decades-old memories I have, I recall Kate standing alone on a sidewalk in midtown Manhattan, unassumingly waiting to meet me for some adventure. It was likely a trip to the Chelsea Flea Market on Sixth Avenue to scavenge for vintage treasure. I walked up, and there she was. Kate Spade. In glorious Technicolor. She wore a vibrant cardigan layered over a fuchsia A-line dress. It was accessorized with some quirky brooch and her beloved white Maltese puppy, who peeped out of one of her eponymous totes. All happy color. No bravado.
To me, she was just bubbly Kate, who hailed from Kansas City, Mo. She loved the fact that we were both from the Midwest. I had grown up in South Dakota. However, everything down to her favorite cocktail (a Southside) had a touch of preppy pedigree.
This week I talked to our mutual friend, Amy Tara Koch, who back then was an editor at Paper magazine. She remembers meeting Kate for happy hour at the Odeon in Tribeca. "Kate was a vibrant part of that whole downtown fashion scene," Koch told me. "At the height of her fame, she was never pretentious, which is the downfall of so many people who buy into their own celebrity. She was a hard-working designer. When she had her store and her brand, it was light. It was bright! She had her own style, those signature Peter Pan collars, and she just seemed to have it all. People genuinely loved her!"
In the early 2000s, while working in Chicago as a global trend forecaster for a Hamburg-based retail company, I was asked to drum up a few New York fashion stops for some German reporters, and Kate immediately made herself available. What was confirmed as a quick company tour and photo opportunity turned into a full-blown video shoot. I cringed and expected her to back out, but she just smiled and cleared her schedule for a couple hours. That girl was always long on charm.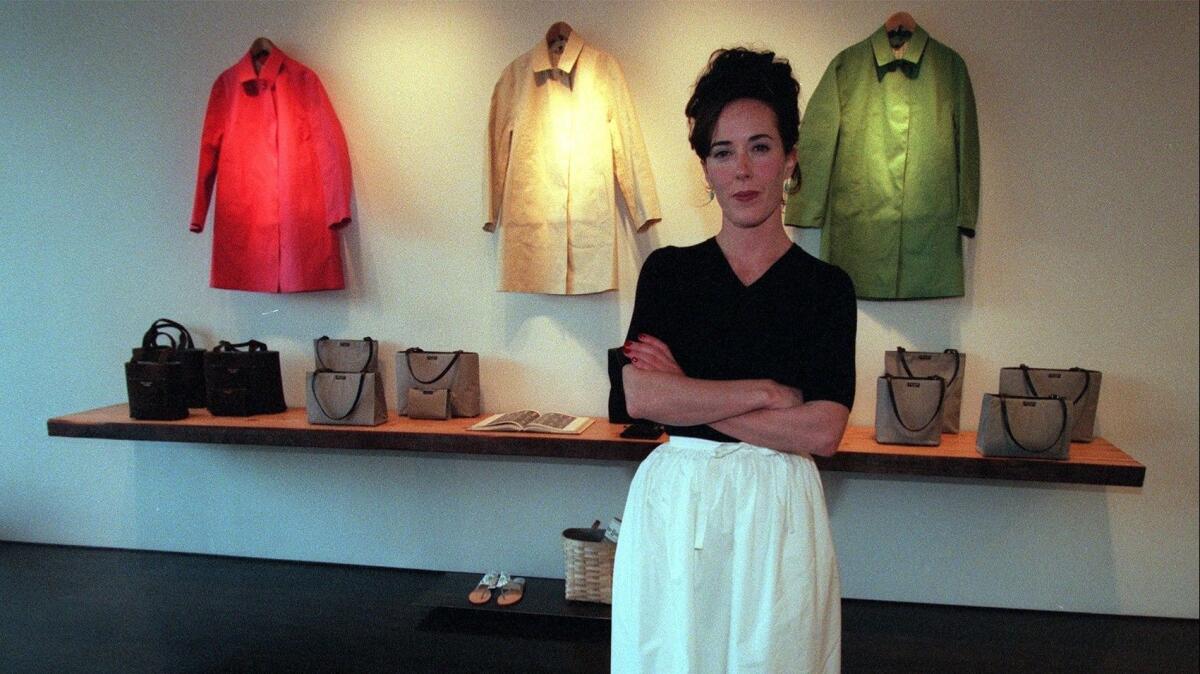 We ultimately lost touch. I moved to California. I heard that she had a baby girl named Frances. I read about her selling the remaining stake in her company to Neiman Marcus Group, which subsequently resold the label to Liz Claiborne Inc. (It was then acquired by Coach Inc. — now known as Tapestry Inc. — last year.) And then there was the launch of Kate's new brand Frances Valentine in 2016. I wondered how she felt about giving up the business rights to her name with the sale of Kate Spade and I was sad that I somehow missed the opportunity to interview her about her new company. However, life moved on as it does.
In 2015, though, I interviewed Kate's niece, actress Rachel Brosnahan, for The Times and took the opportunity to ask about my old friend and what it was like to have her as an aunt.
"Katy is my dad's sister," Brosnahan told me. "Growing up, we spent a lot of time together, but I really was largely unaware of what she did for a living until I was much older. She was just Aunt Katy, with an amazing sense of style. She's so unbelievably kind and generous. And she's someone who writes a thank-you note for everything!"
It's hard to fathom such a dark cloud hanging over Kate — someone who appeared so impeccably light and bright. However, appearances are just that. With the news of her death, I've hugged all my friends a little longer, held them a little closer, this week. We will miss you forever, Kate. All of those sleek nylon totes we all coveted back then. All of the kitsch and the color. All of the memories. I just want to say, "Thank you, Kate Spade."
For fashion news, follow us at @latimesimage on Twitter.