Dolce & Gabbana & 'Giselle': South Coast Plaza soiree celebrates Teatro alla Scala Ballet Company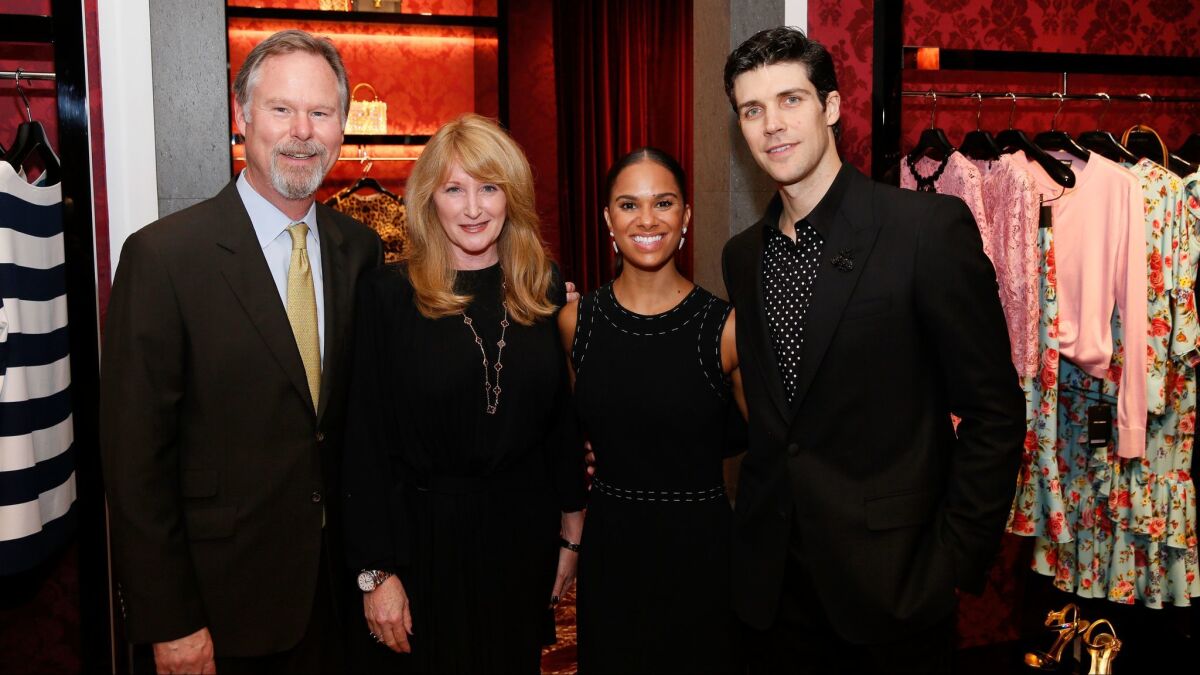 No matter that ballerina Misty Copeland has a busy schedule. The American Ballet Theatre principal said that when the opportunity arose to dance the title role opposite Roberto Bolle at this Friday's opening night performance of "Giselle" at the Segerstrom Center for the Arts, her reaction had been, "How could I not?"
Ticking off the reasons, she continued, "It's Roberto Bolle. It's La Scala. It's a dream come true for any ballet dancer."
At the Tuesday cocktail party, where Copeland and Bolle met arts center donors and other VIPs, Bolle, too, expressed admiration for his partner. "She's so natural, so genuine," he said. "She brings real emotion to her roles."
The event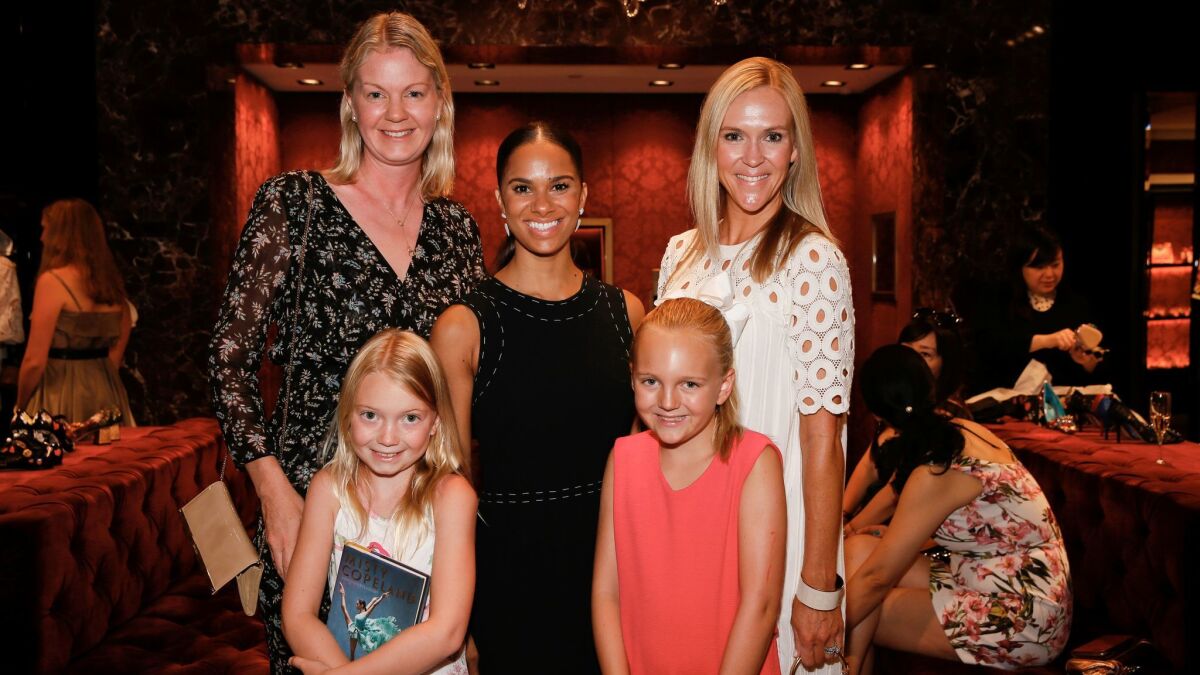 Dolce & Gabbana in collaboration with the Segerstrom Center for the Arts and South Coast Plaza staged the soiree as a toast to Teatro alla Scala Ballet Company's production and a chance to chat with the ballet stars. One guest — Bridget Flanagan, 8 — brought along a Copeland biography to have autographed.
The scene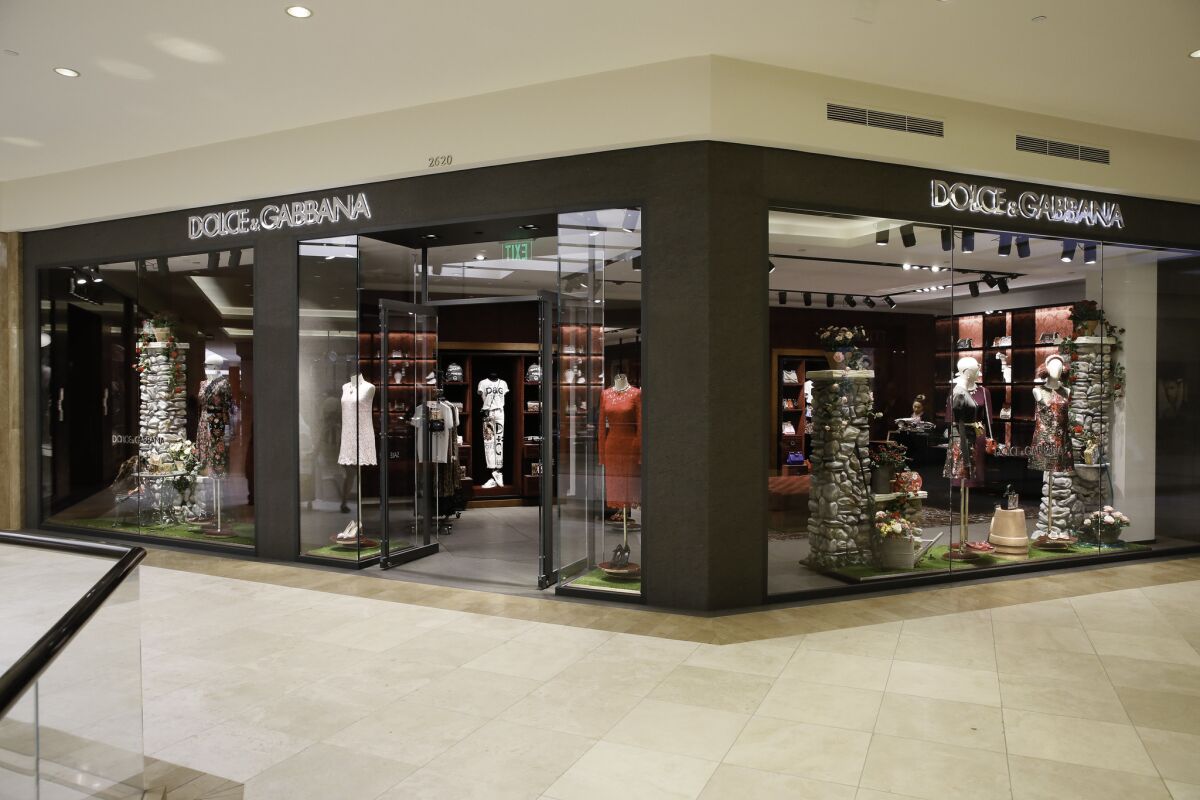 Taking place at the fashion company's South Coast Plaza boutique, guests mingled over champagne and hors d'oeuvres beneath a majestic Murano glass chandelier, while surrounded by the latest eye-popping fall collection. Designed to reflect the designers' Italian heritage, the tony shop also features floors of volcanic ash from Sicily, walls lined in rich damask and Italian marble in Bordeaux shades throughout.
Although meeting the dancers was the party's prime objective, more than a few dance fans took time out to shop. And as Copeland and Bolle both came outfitted in Dolce & Gabbana, it wasn't all that surprising to hear that one guest bought the same dress Copeland wore.
The crowd
Segerstrom Center executive VP Judy Morr, South Coast Plaza partner Anton Segerstrom and Dolce & Gabbana's Adrian Caprarella and Gary Cooper welcomed arts patrons Terry and George Schreyer, Connie and Peter Spenuzza, Mary Kramer, Michelle Rohé, Mary Roosevelt, Mimi Morris, Anneka Miller, Valentina Martino, Nicole Joseph and Christy Flanagan, among others, as well as representatives from Teatro alla Scala, including general director Maria di Freda, ballet director Frédéric Olivieri and secretary and staff director Andrea Vitalini.
The quote
"I want to thank everybody who supports what we do, because they believe in the arts," said Morr, at an intimate dinner at the retail center's Access suite, which followed the cocktail party. "And without their support, we couldn't bring in the greatest companies in the world, and truly La Scala Ballet is one of the great companies of the world."
'Giselle'
Who: Teatro alla Scala Ballet Company
When: Friday to Sunday
Where: Segerstrom Center for the Arts, 600 Town Center Drive, Costa Mesa
Cost: $29 to $159
Info: (714) 556-2787 or scfta.org
Ellen Olivier is the founder of Society News LA.
ALSO:
50 fashionable firsts to mark South Coast Plaza's 50th anniversary
How La Scala Ballet will get a special star — Misty Copeland — for one night
Inside Dolce & Gabbana's exclusive celebration of life, love, opera and couture
---